YLE, the Finnish national broadcaster, has unveiled the interval acts at the forthcoming Finnish national final- UMK 2023.
The 2023 Finnish Eurovision act The Rasmus, Bess (UMK 2023) and Samu Haber (UMK 2023 host) are all set to perform during the interval of the Finnish national final.
BESS will perform her new single Lähtee käsistä, which was premiered on 10 February.
The Rasmus  are honoured to be back at UMK:
It's so awesome to get back up on the UMK stage! When we were in last year's contest, the excitement was overwhelming. Now, we get to come back to Logomo to head up an amazing show with our latest single Live and Never Die.

UMK and Eurovision were absolutely amazing experiences. At ESC in Turin, we were able to make friends with other artists, and we came up with this really great idea to do a collaborative version of In The Shadows together with Ukraine's Kalush Orchestra. Our Eurovision entry Jezebel has also become an audience favourite along with our other hits.
BESS is pleased to be back on the UMK stage:
It's a huge pleasure and honour to be able to perform on the UMK stage again and put together a show with this amazing team.

It's all at once inspiring, exciting and challenging in a different way than when I was competing. It's so awesome! So, buckle up, and don't say I didn't warn you – this UMK is going to be a mega show like no one has ever seen before
Samu Haber says:
Just being the host for UMK23 alone is such a great honour, but I have to admit that perhaps the biggest reason for me doing this is the chance to really cut loose on stage," explains Haber. "Artists don't get many chances like this to have this kind of setup for doing your own number, and then get to blow everyone away with no holds barred.
About UMK 2023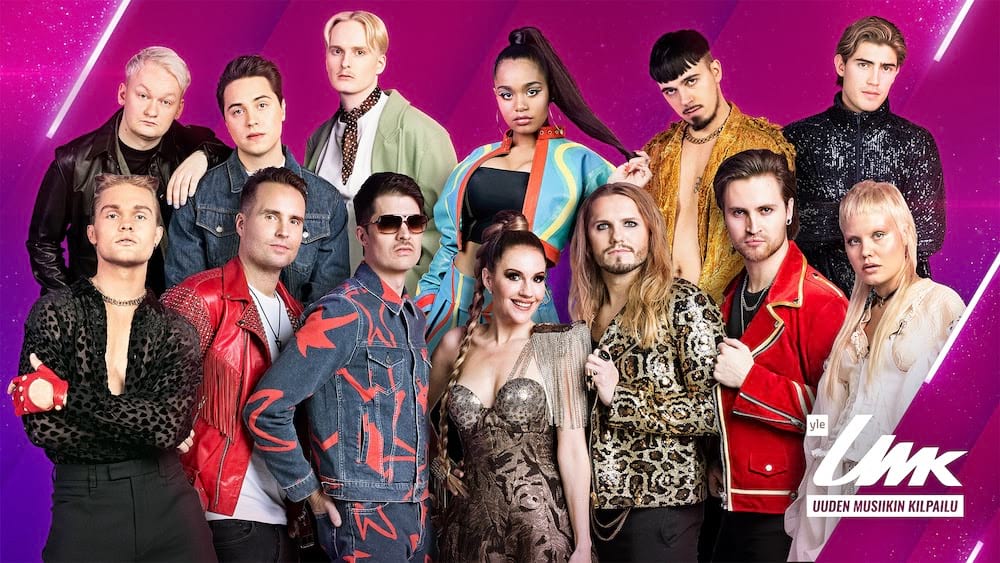 UMK 2023 is scheduled to be held at the Logomo Arena in Turku on Saturday 25 February 2023. The show  will be broadcast live on Yle Areena at 20:00 CET. There will be an English commentary available for the international audience.
A total of 7 acts will be battling for the golden ticket to Eurovision 2023: Keira, Benjamin, Robin Packalen, Lxandra, Käärijä, KUUMAA, and Portion Boys.
The 2023 Finnish Eurovision entry and act will be determined via combined international jury- public televoting deliberation.
Source: UMK 2023
Photo credit: EBU