Dutch national broadcaster NPO has announced via a press release that a total of three Dutch broadcasters will co-organize the forthcoming 2020 Eurovision Song Contest in The Netherlands next year.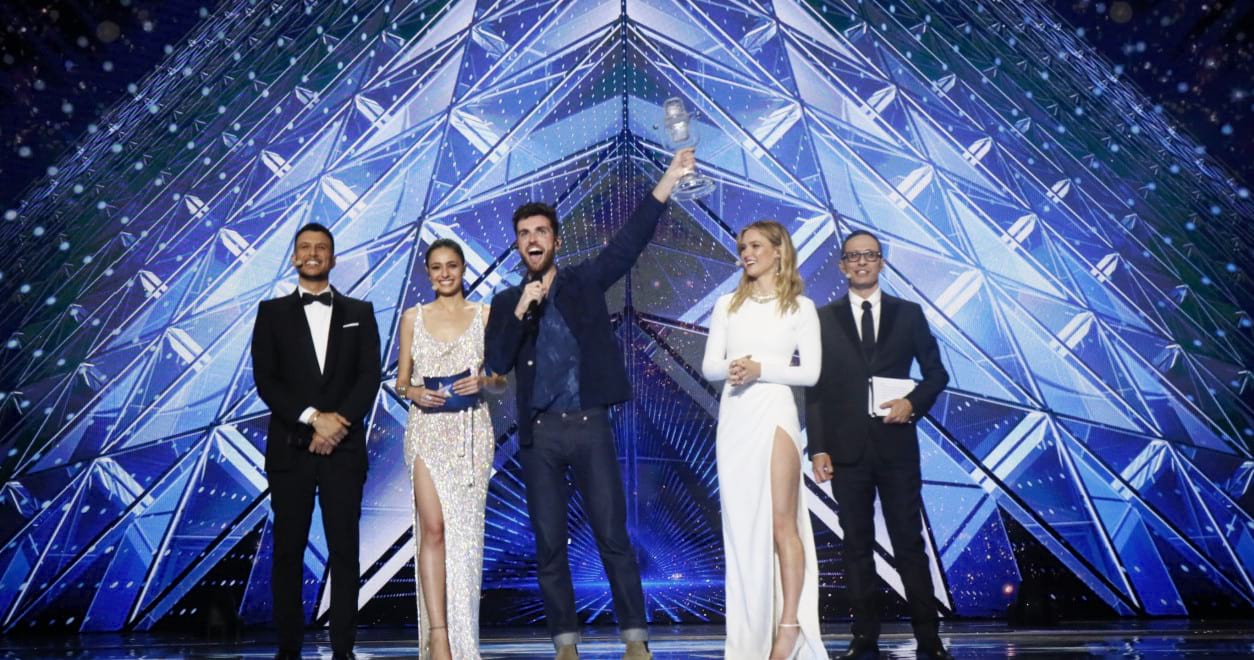 Last Saturday saw Duncan Laurence winning the 2019 Eurovision Song Contest in Tel Aviv with 492 points. A significant and amazing achievement that lets 'Arcade' join the list of  Eurovision classics 44 years after the Netherlands's last Eurovision victory when Teach-In won the competition in 1975.
The 2020 Eurovision Song Contest will be organized in cooperation between NPO, AVROTROS and NOS, each having their own role. The Eurovision Song Contest is one of the biggest international events and offers The Netherlands a great opportunity to step into the international spotlight once again.

It also perfectly fits the connecting role that the public service broadcaster wants to play in society since the event has a great range among a variety of target groups for all generations.

The 2020 Eurovision Song Contest will showcase Dutch creativity and media innovation. In thet next few weeks the Dutch broadcasters will be setting up a plan of action for Eurovision 2020.
The three Dutch broadcasters are expected to hold a special press conference regarding the 2020 Eurovision Song Contest next month, in order to unveil further details and information on the upcoming song contest.
EBU officials are scheduled to arrive in the Netherlands in due course in order to hold meetings with the Dutch broadcasters and discusss the preparations for organizing Eurovision 2020.
Jon Ola Sand  (ESC  Executive Supervisor/EBU) handed a special folder to Emilie Sickinghe (Head of Delegation for the Netherlands/AVROTROS) during the winner's press conference in Tel Aviv last Saturday. The folder contains the requirements, guideline and project guide for hosting the Eurovision Song Contest.
Both the EBU and AVROTROS will be unveiling further information regarding Eurovision 2020 in the coming weeks, including the dates, host city bidding race etc.
The Netherlands in Eurovision
The Netherlands debuted at the Eurovision Song Contest in 1956 and is one of the founder members of the competition. The country has won the contest five times ( 1957, 1959, 1969, 1975, 2019).
The Dutch have already hosted Europe's favourite television show four times: Hilversum (1958), Amsterdam (1970) and The Hague (1976, 1980). Next year the Netherlands will be welcoming the competition on home soil for the fifth time thanks to Duncan Laurence's epic Eurovision victory in Tel Aviv last weekend.