Good morning Europe and good evening Australia! Day 8 of rehearsals has come and today sees the conclusion of the second rehearsals with the automatic qualifiers of the final (Big 5 & Israel). Moreover, it's time for the opening ceremony of the Eurovision Song Contest 2019, as the Orange Carpet is all set to welcome us all later in the afternoon!
In contrast to the first bunch of technical rehearsals, where all delegations have a 30-minute stage session, this time is now shortened to 20 minutes. Afterwards, each country's delegates will be attending their staging, vocals and lightning in the viewing room and any necessary changes will be requested. Besides their second rehearsals, all delegations will be giving a 20-minute press conference to the accredited press at the arena.
Israel
Kobi Marimi has had his second rehearsal, with a ballad song that talks about the great difficulties that people can encounter in their lives, but teach them a lot before they get… Home. His stage presence is reminiscent of his video clip, where his face appears in different expressions. Although it's a demanding song with high notes, Kobi's vocals are flawless. Compared to the first rehearsal, staging looks brighter this time. Host country Israel can do well with the juries.
Israel will compete 14th at the Grand Final.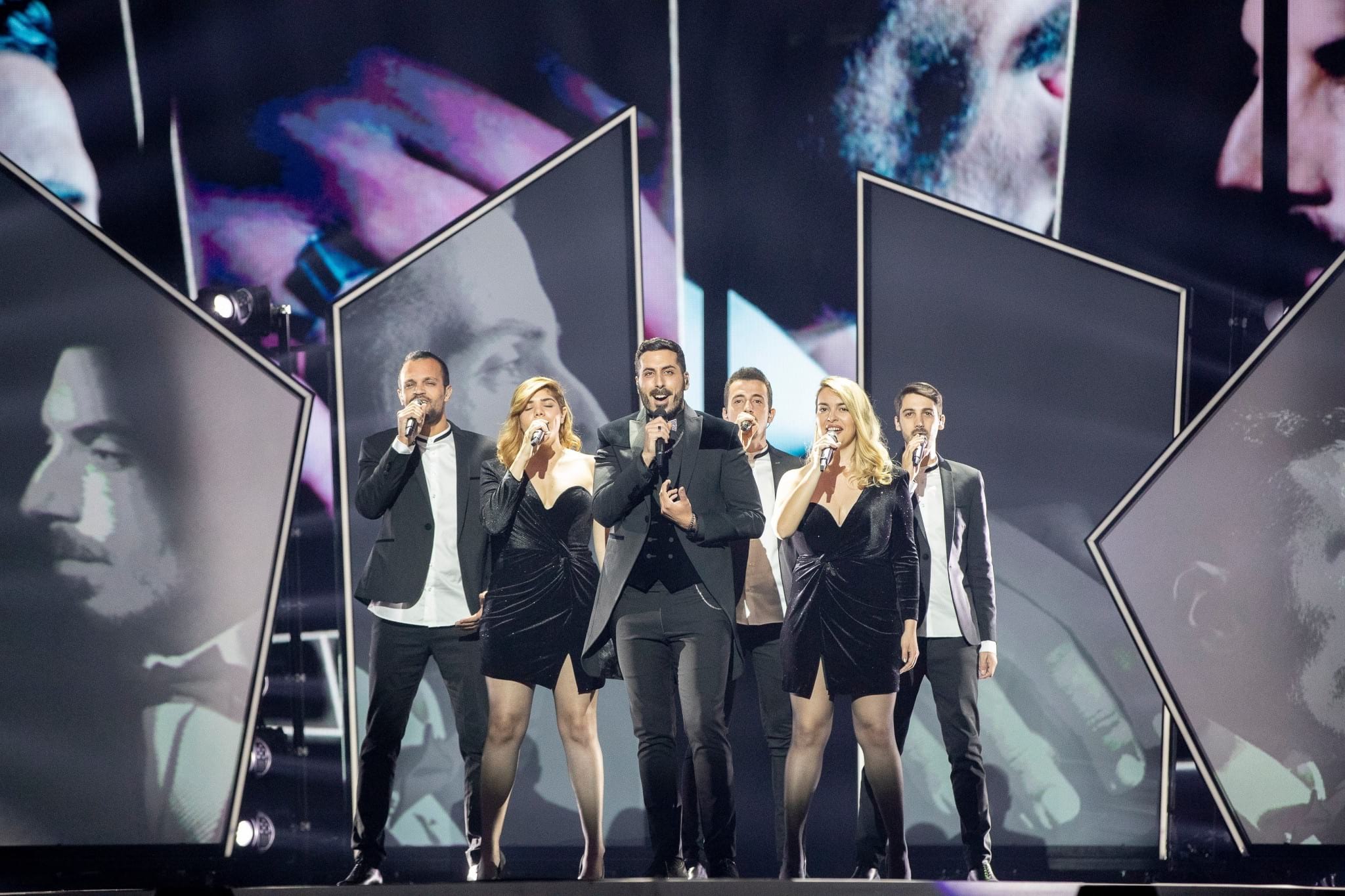 Exclusive clip of Israel's second rehearsal
France
Second to rehearse today is Bilal Hassani from France. There are no remarkable changes in France's staging. Bilal is alone on-stage in the beginning and is later joined by his plus-size ballerina, who "is challenging sterotypes about dancer's bodies" as stated in the background. After the first chorus, she is replaced by Bilal's second dancer, while his performance closes with both of them coming to the stage again. At the end, a picture of Bilal as a kid and an optimistic message that "We are all kings – queens" appears.
France has sent a powerful entry to Tel Aviv, which it all seems that will do much better than previously expected on the scoreboard. During their press conference, they were drawn to compete in the second half of the Grand Final.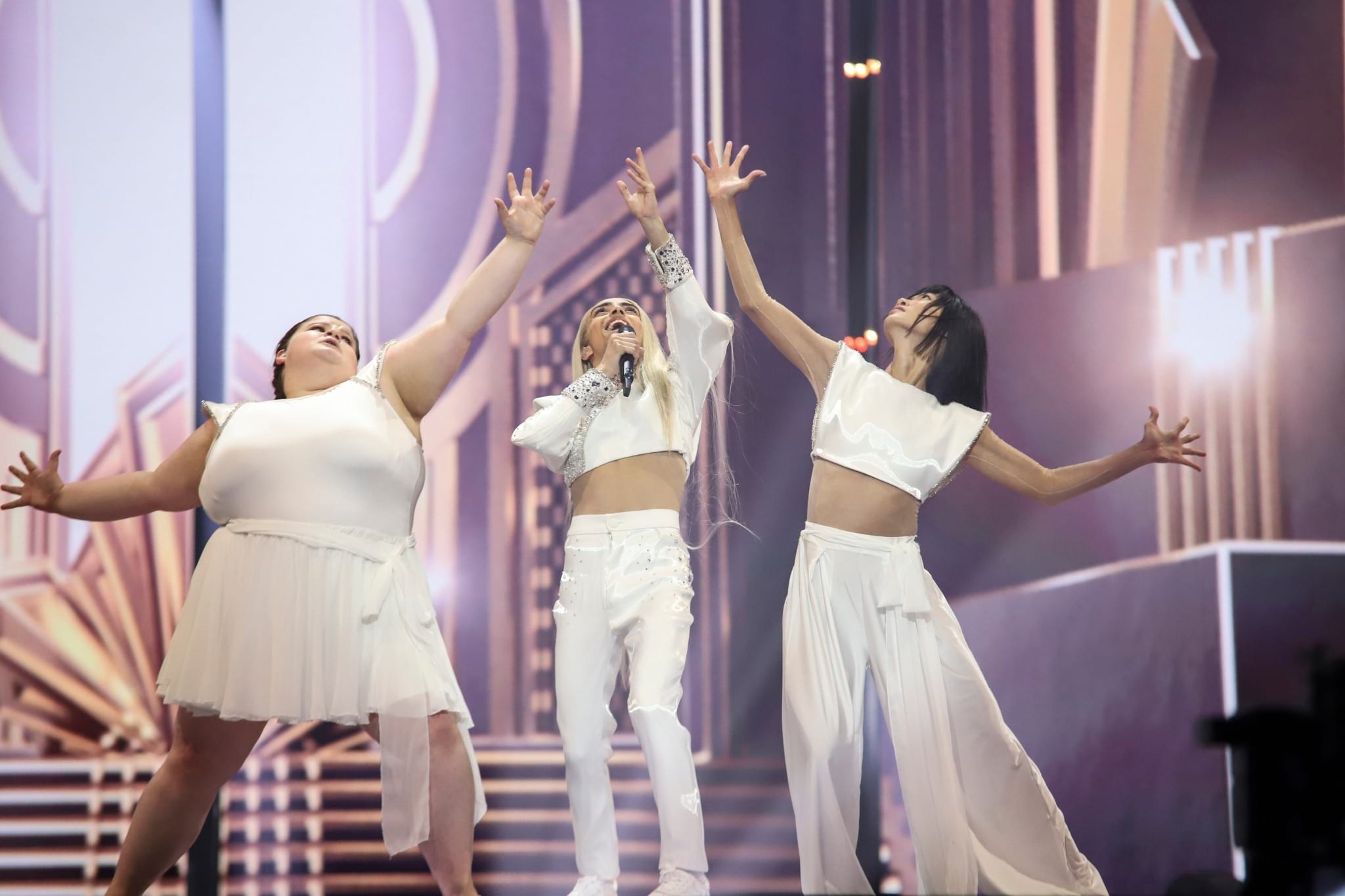 Exclusive clip of France's second rehearsal
Spain
Perhaps the most joyful and colorful entry of the year! Miki from Spain promises to entertain us with his song La venda. The giant construction we see on stage looks like a two-floor house which showcases people in their daily routines. Later during the performance, he is joined by his 4 dancers who initially dance within the "house" behind.
The number concludes with Miki and all the other performers coming at the outer part of the stage. Spain will also perform in the second half of the Grand Final.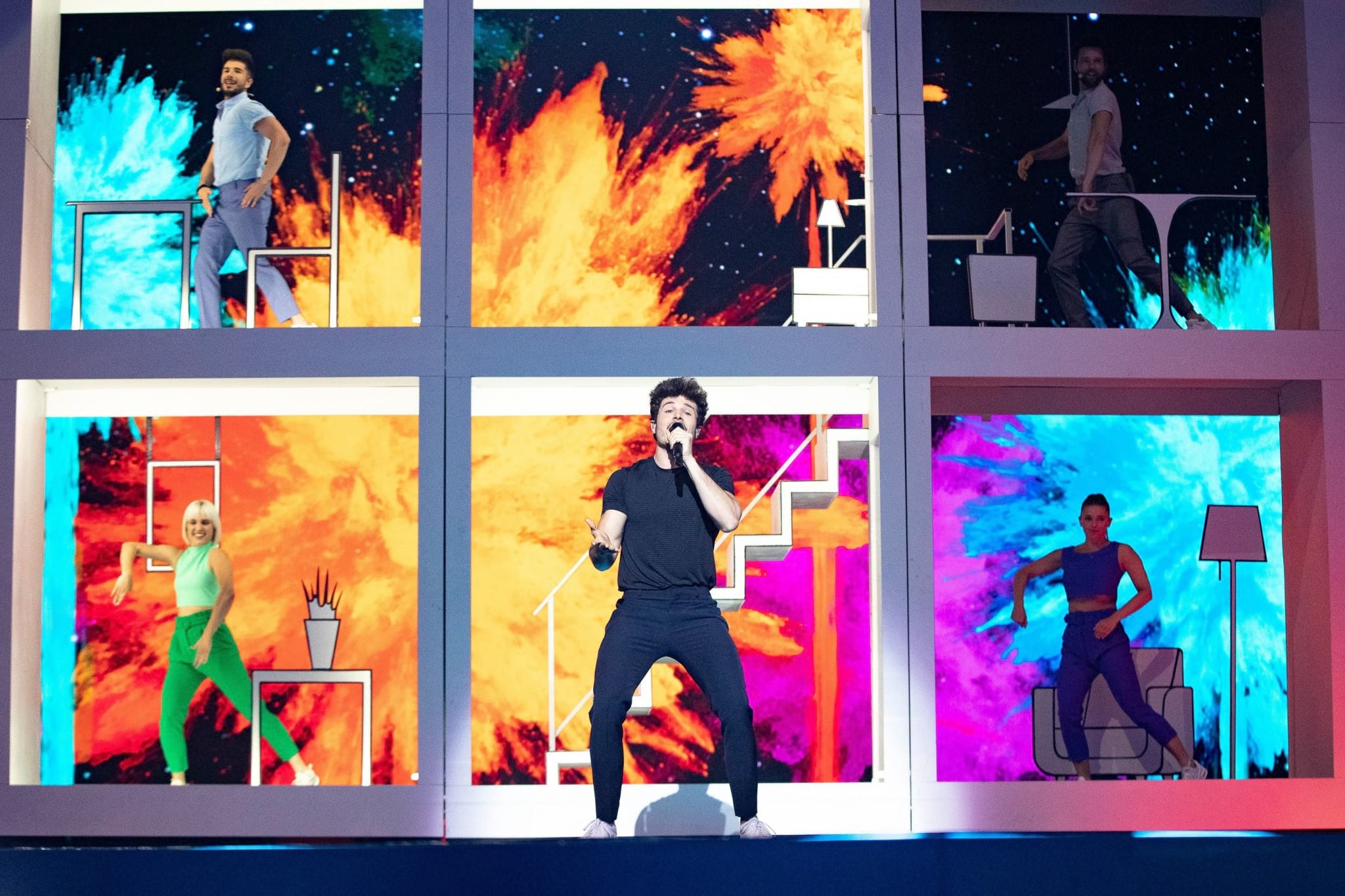 Exclusive clip of Spain's second rehearsal