Day 8 of rehearsals has come and today sees the conclusion of the second rehearsals with the automatic qualifiers of the final (Big 5 & Israel). Moreover, it's time for the opening ceremony of the Eurovision Song Contest 2019, as the Orange Carpet is all set to welcome us all later in the afternoon!
In contrast to the first bunch of technical rehearsals, where all delegations have a 30-minute stage session, this time is now shortened to 20 minutes. Afterwards, each country's delegates will be attending their staging, vocals and lightning in the viewing room and any necessary changes will be requested. Besides their second rehearsals, all delegations will be giving a 20-minute press conference to the accredited press at the arena.
Second rehearsals of all 41 competing entries of this year are about to finish, with the last 3 countries to rehearse being Italy, the United Kingdom and Germany.
Italy
Mahmood is back on the Eurovision stage, ready to talk about Soldi (Money), which "can't buy your love". LED screens are widely used, reflecting the lead artist moves to his song's rhythm, as well as his double-clapping. Many of the track's lyrics are translated in English and appear on screen too.
His outfit has changed, as Mahmood is wearing a mixed black, red and white t-shirt now, which is in harmony with the colours used in the background. Vocally he is stable.
Italy will appear in the second half of the Grand Final.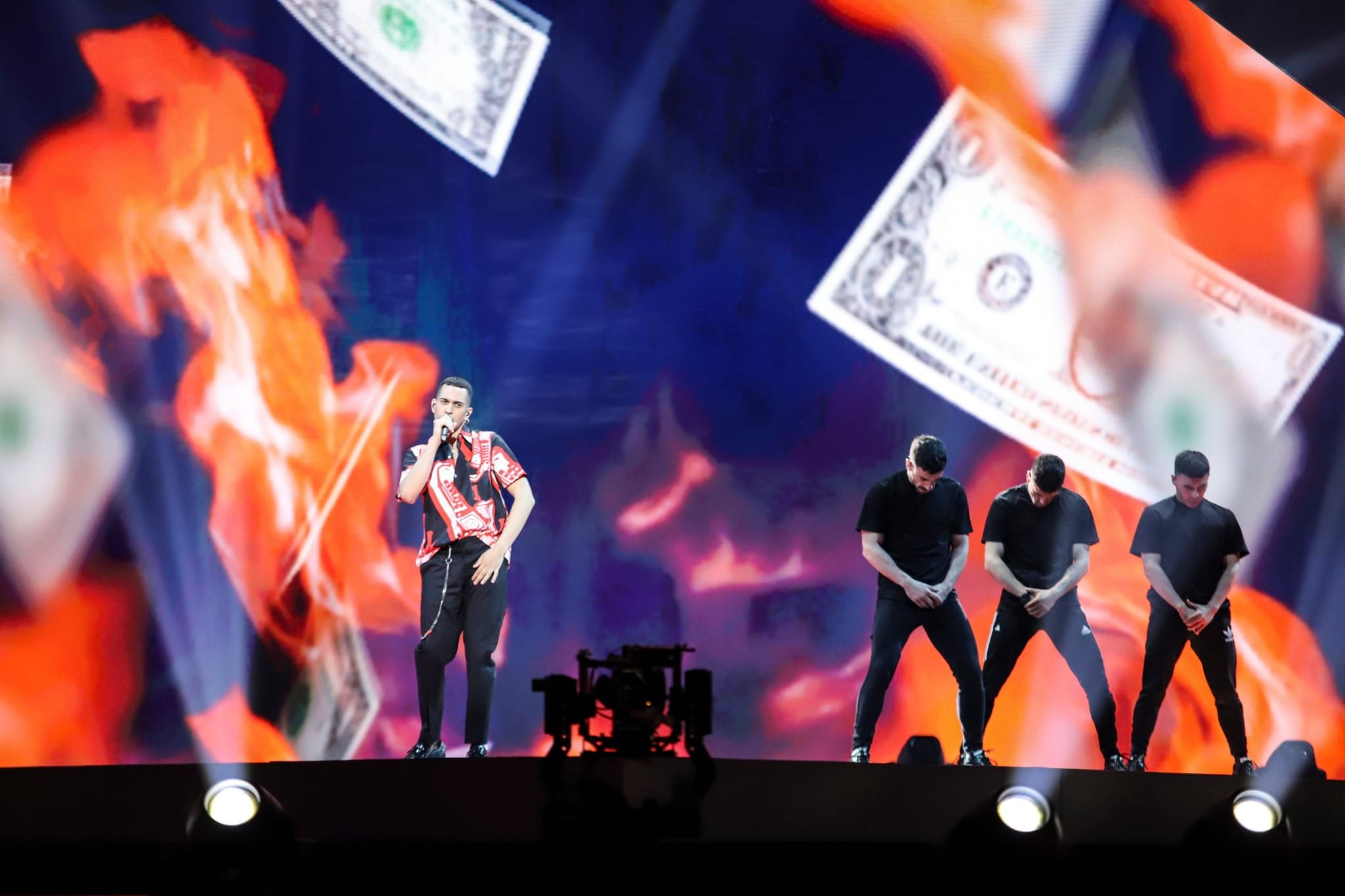 Exclusive clip of Italy's second rehearsal
United Kingdom
The galaxy can be seen from the Eurovision stage! The performance begins in only black and white background, while the scenery becomes colorful during the first chorus. The United Kingdom will provide an extraordinary spectacle, with the triangles on the stage's ceiling also used. Michael's vocals are very solid.
Just like Italy, the United Kingdom will also perform in the second half of the Grand Final.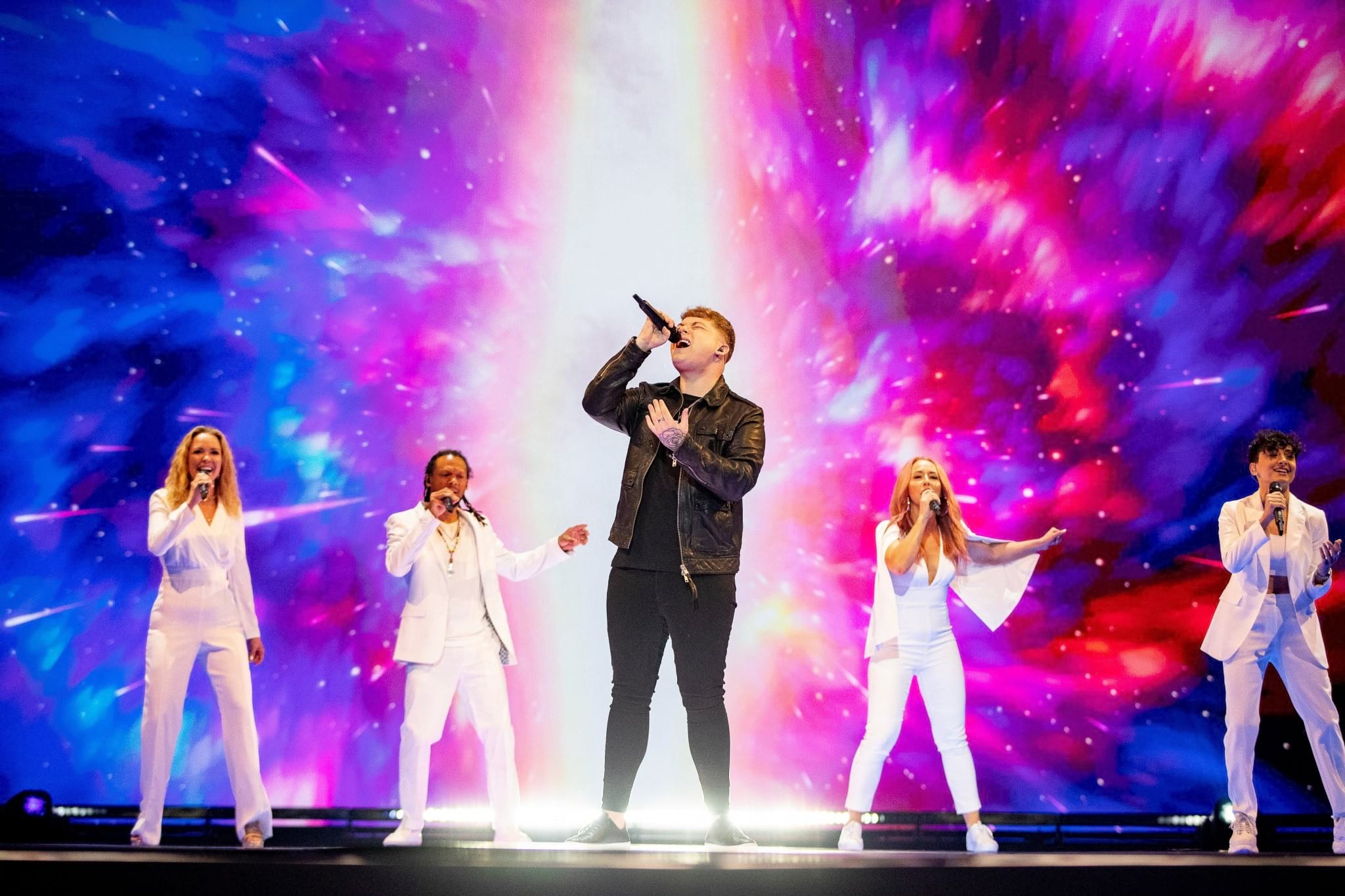 Exclusive clip of the United Kingdom's second rehearsal
Germany
If you wanna be my lover, you gotta get with my sis! Last but not least are the S!sters from Germany! Laura and Carlotta have returned to the stage of Expo Tel Aviv, with a song-hymn to the deep love between two sisters. The two German entrants start their performance not seated as with their first rehearsal, but standing on the outer part of the stage. They meet again there, a liitle before finishing their number. Amazing vocals by the two singers.
We will see Germany in the first half of the Grand Final.
Exclusive clip of Germany's second rehearsal
ESCToday is growing and always looks for new members to join our team! Feel free to drop us a line if you're interested! Use the
Contact Us page
or send us an email at
[email protected]
!