Tel Aviv is in full steam gearing up for the forthcoming Eurovision Song Contest with the first set of rehearsals set to kick off this weekend at Expo Tel Aviv's Pavillion 2.  Circa 1,500 jounalists are expected to arrive in Israel to cover the event at the Press Centre. Let's have a sneak peak of the 2019 Eurovision Press Centre.
Last evening we we were shown a glimpse of the 2019 Press Centre during KAN's Eurovision special chat show Erev Tov Europa (Good Evening Europe). The Head of the Press Centre Sharon Ben David was interviewed during the segment and shed more light on the ongoing work at Expo Tel Aviv, revealing that the Press Centre would accomodate 1,500 journalists.
The Press Centre is expected to open its doors by the weekend, when the first ESC 2019 rehearsals kick off.
About the Press Centre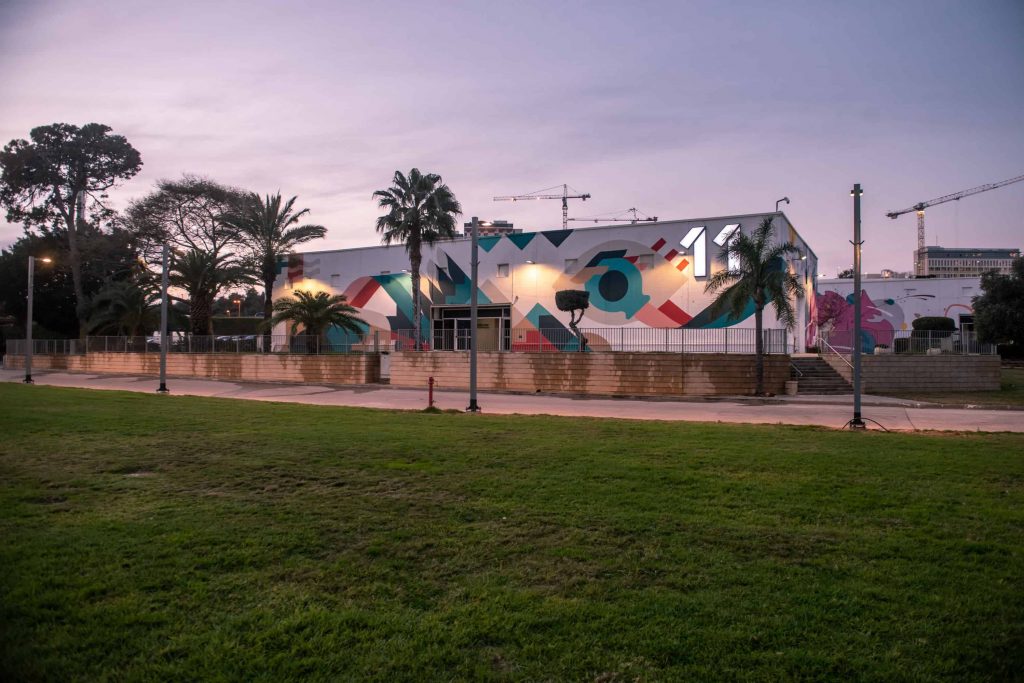 The 2019 Eurovision Press Centre will be located at the Pavillion 11 , a stone throw away from  the main Eurovision venue Pavillion 2 at the Expo Tel Aviv Complex.

Pavillion 11 aka Urban Hangar 11 is located in the northern part of Expo Tel Aviv and consists of 2 halls: Hall A and Hall B.  The halls are connected via a passageway and boast of a great versatility in order to hold various types of  events.  The Pavillion can accomodate between 1,000-1,600 persons and has an area of 2,330 sq meters.
The Press Centre will include the traditional Press Working Area, Press Cafe and Restaurant, Press Conference Hall, Interview and Radio booths,  Meet and Greet area, Lounge area, Info  desk, Fan Area, Fan Desk. cloak rooms etc. Circa 1,500 journalists and accredited fans are expected to work in the press centre during the Eurovision weeks.
The 2019 Eurovision Song Contest is scheduled to be held on 14, 10 and 18 May at the Expo Tel Aviv in Tel Aviv, Israel.