As Eurovision 2019 is gearing up across Europe and beyond, we head to Slovenia with news about the contest: the nation's representatives Zala Kralj & Gašper Šantl have discussed all things Eurovision, including revealing details about their staging in Tel Aviv. To boot, Eurovision 2018 participant Lea Sirk will announce the country's "douze points" as official spokesperson.
Musical duo Zala Kralj & Gašper Šantl from Slovenia are getting ready to represent their country on the Eurovision 2019 stage in Tel Aviv, Israel. Prior to their Eurovision adventure, they talked to broadcaster RTVSLO about their plans for the performance, post-Eurovision perspectives, and more.
Psychological preparations
Vocalist Zala and multi-instrumentalist Gašper have been preparing themselves psychologically for the exciting event that is Eurovision, focussing on keeping calm and taking rest, finding peace in the ordinary domestic tasks:
We did not have any preparations, we were preparing ourselves more psychologically. It's best when we work in the garden and forget about everything that's happening around us.
Staging remains clear
The duo furthermore revealed that their staging in Tel Aviv will be similar to the one in Slovenia's selection EMA 2019, clean and simple, yet stylishly minimalistic. They will even wear the same outfits as in the selection show, concisely stating: "It's the same".
Post-Eurovision perspectives
Zala & Gašper are excited and proud to be representing Slovenia at Eurovision 2019, yet they are also looking ahead to their future career:
We want to stay, not to become something that is only connected with Eurovision.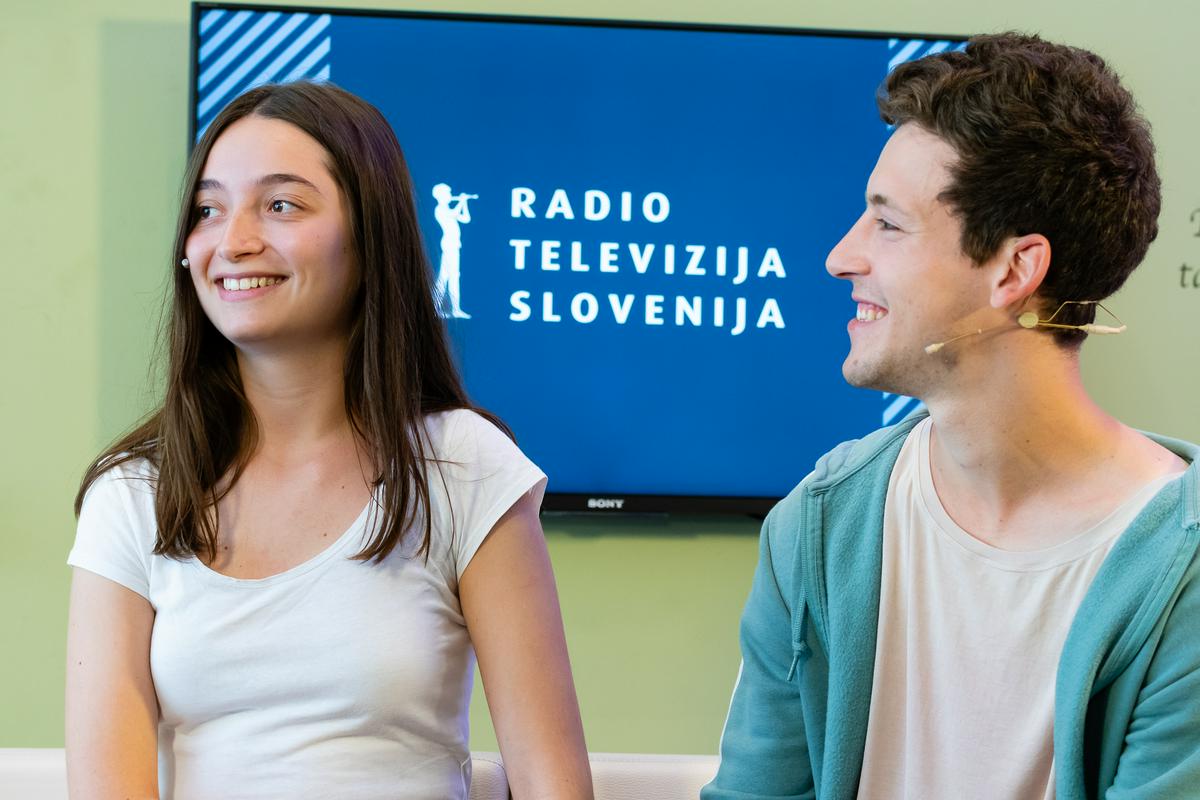 Lea Sirk is Slovenia's 2019 spokesperson
Meanwhile, Slovenian artist and Eurovision 2018 representative Lea Sirk has been announced as the country's official spokesperson, delivering Slovenia's "douze points" from the jury in the Grand Final. As a former Eurovision participant herself, the singer has some advice regarding Zala Kralj & Gašper Šantl:
Foreigners really love us, if you are genuine, they take you for one of their own. They represent our country, and this is as worthwhile as if a skier had descended down the slope. There will be severe pressures from home, severe pressures will come from elsewhere, but when you are doing your music, you are much more sovereign and it is really felt, so I believe that they will succeed.
Last year, Lea Sirk finished in 22nd place at the Grand Final for Slovenia.
(Source: rtvslo.si)
Zala Kralj & Gašper Šantl at Eurovision 2019
Musical duo Zala Kralj & Gašper Šantl from the city of Maribor will represent Slovenia at the 2019 Eurovision Song Contest in Tel Aviv with the ambient song Sebi ("Oneself").
Zala Kralj & Gašper Šantl will perform Sebi in Semi-Final 1 on Tuesday 14 May, from position 5.