Time for something innovating! MyHeritage, the Israeli company which is the presenting partner of this year's Eurovision Song Contest, has launched an entertaining application that will make us feel closer to a Eurovision star!
Find your Eurovision look-alike!
Have you ever wondered if the shape of your face, your eyes or your hair colour are closely related to one or more of your beloved Eurovision participants? Before the company introduces us to our places of origin and our ancestors' ethnicities according to our DNA, it's time we discovered our twin from the contest! Or, at least, something like that…
As of today, MyHeritage has launched an official app on which we can find out with which Eurovision we have the most charasteristics in common.
As probably expected, there has been tremendous interest in this new platform, with plenty of Eurofans making predictions before their trials and rushing to discover their other half. We also made an attempt and ascertained surprisingly that if the Executive Supervisor of Eurovision Jon Ola Sand was bidding to find his look-alike, this would be none other than the 2015 Latvian hopeful Aminata Savadogo!
It's noteworthy that not only a match is shown, but also the percentage similarity displayed by the two persons, according to the application's comparisons.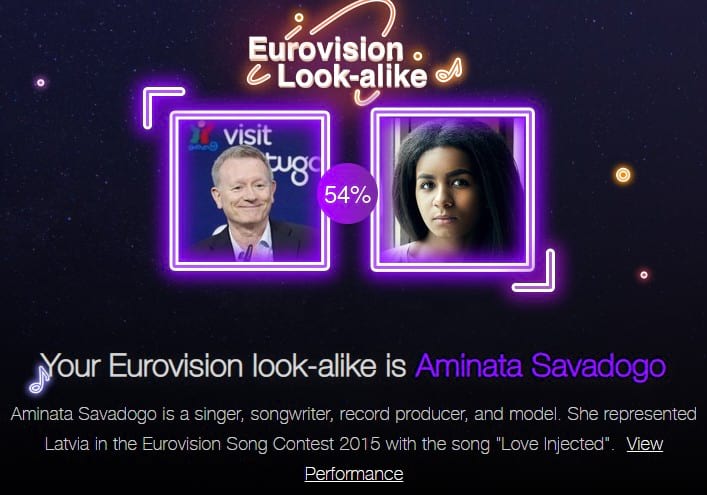 It's time for you to let the new application speak! Who is your Eurovision twin? Try the app here and share their name with a comment!