Here come the girls! The four girls from Poland, who will be flying to Tel Aviv in order to defend their nation's colours on the Eurovision stage, are pleased to present their Eurovision entry Pali się (Fire of love)!
It was a couple of weeks ago when the Polish national broadcaster TVP announced that the 4-member music group Tulia is going to represent the country at Eurovision 2019, without revealing their song though. The day has finally come and Fire of love (Pali się) is among the Eurovision entries which are making their premiere today.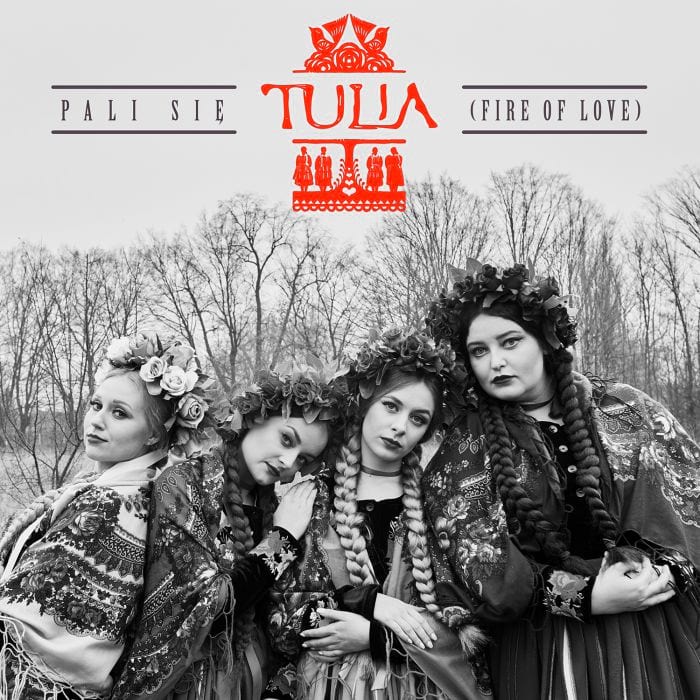 Pali się is a Polish single by the group Tulia back in November and it was finally the one picked for the contest. In a recent interview to Radio Szczecin, the group had confirmed that their Eurovision entry will be one of the songs of their debut album. However, the Eurovision version of the song contains lyrics in English too. The song was composed by Nadia Dalin, while the lyrics are by Sonia Krasny (Polish text), Allan Rich and Jud Friedman (English text).
Poland has released their song! Listen to it below:
About Tulia
Tulia is a newly-introduced 4-member female band which consists of Patrycja Nowicka, Dominika Siepka, Joanna Sinkiewicz and Tulia Biczak. The girls' repetroire combines folk music with the most modern musical currents.
The band has achieved more than many established artists, despite its recent formation. Their homonymous debut album went platinum in their country, selling more than 30,000 copies. Last year, Tulia performed at 
FRYDERYKI 2018
 gala and was one of the evening's most acclaimed performances. The singers won all three awards during the Polish Song Festival in Opole, have appeared on summer festivals and have already enjoyed a sold out tour. 
Poland at Eurovision 2018
Last year, Poland participated at Eurovision with the duo Gromee feat. Lukas Meijer with their electro-pop song Light me up. Unfortunately, they didn't make it to the Grand Final, as they came 14th in the second semi-final. This marked their first elimination in the semi-finals, following 4 consecutive presences in the Grand Final since 2014.
Poland has been drawn to compete in the first half of the first semi-final on 14 May.
ESCToday is growing and always looks for new members to join our team! Feel free to drop us a line if you're interested! Use the
Contact Us page
or send us an email at
[email protected]
!