The countdown to Eurovision 2019 in Israel has kicked off, KAN, the Israeli national broadcaster is heating up engines for the upcoming music competition in Tel Aviv. The four charming Eurovision 2019 met up for the very first time for a special photo shoot in Tel Aviv in their quest to prepare for May.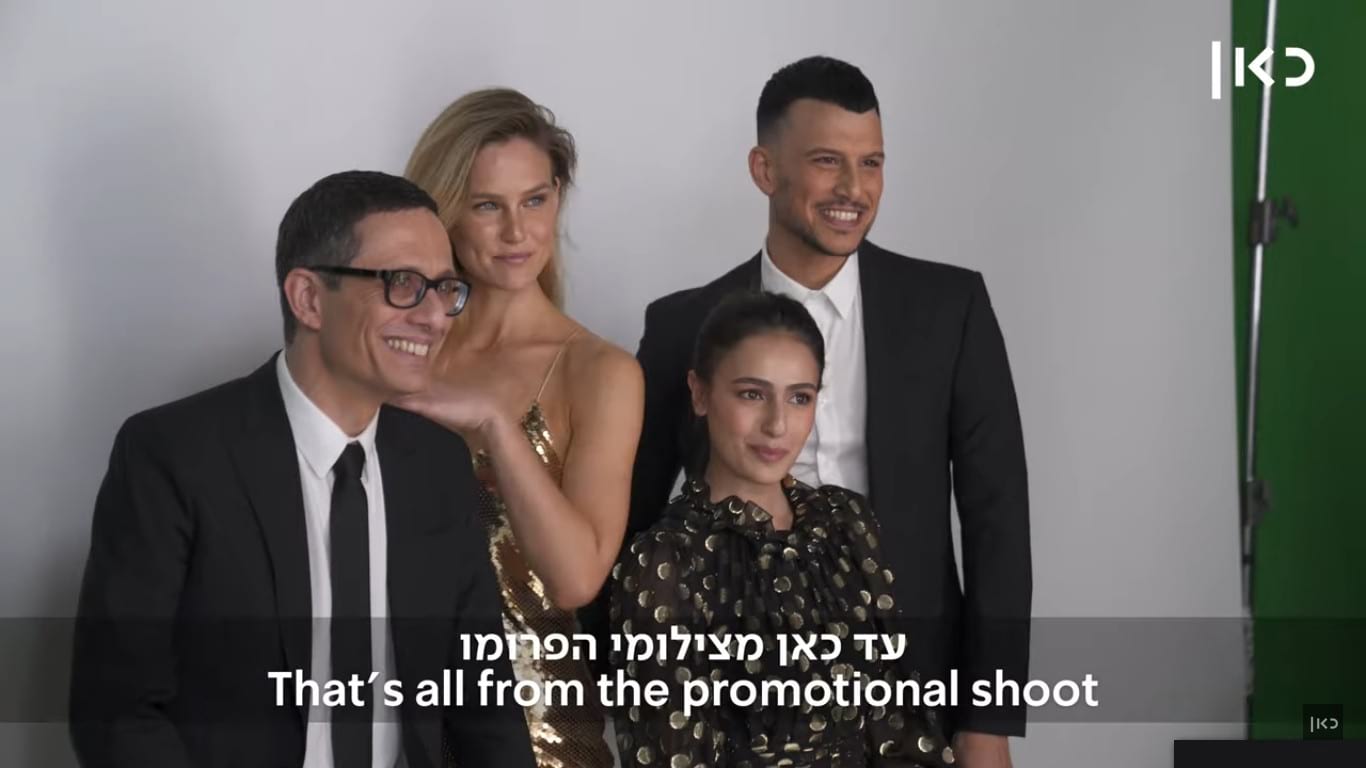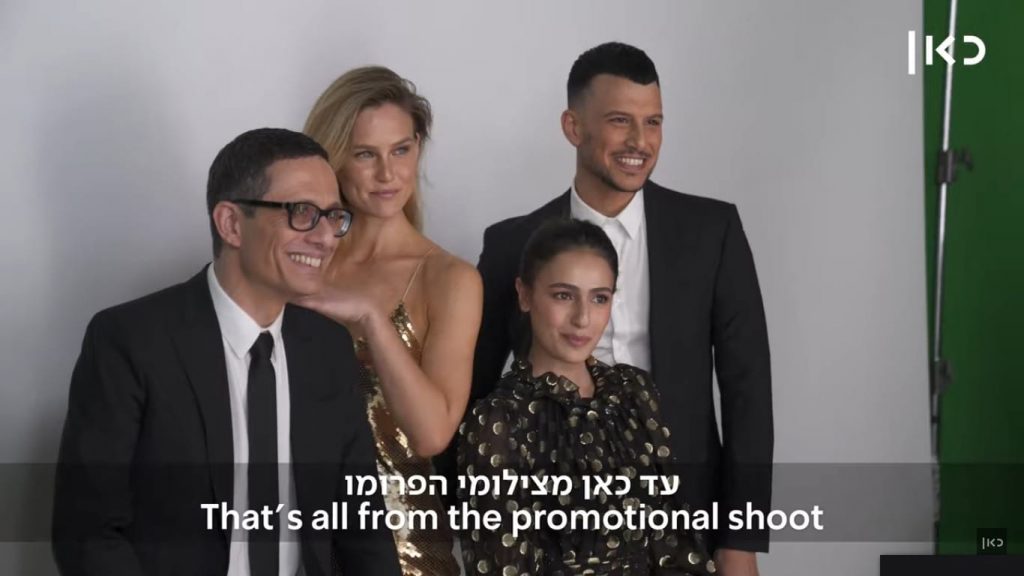 And then there were four…. Assi Azar, Bar Refaeli, Lucy Ayoub and Erez Taal will be hosting the forthcoming Eurovision Song Contest in Tel Aviv come May.
Last month KAN, the 2019 Eurovision host broadcaster unveiled the names of the four ESC 2019 hosts. We saw Lucy Ayoub and Assi Azar host the 2019 Eurovision Host Insignia Handover Ceremony and Semi-final Allocation Draw in  Tel Aviv last week.
Last Sunday saw all four hosts gather together for the very first time for their very first promotional photo session which was held at the Sun Studio in Tel Aviv.
KAN Digital meets the hosts
KAN Digital's Shachar Geva got a chance to interview the four Eurovision hosts and shed more light on the ongoing Eurovision 2019 preparations. She goes backstage during the special photo session and brings us some exclusive coverage. In her video segment she even reveals that the Eurovision tickets are set to go on sale this week!
Sachar also reveals that the filming for the 2019 Eurovision postcards will kick off this week featuring the different sights and sounds of Israel.
Lucy Ayoub unveils that she is wearing a Dolce & Gabbana designer outfit for the photo shoot, whilst we see Erez Tal is dressed in an elegant black suit, in true James Bond style!
When asked about the the ideal location to shoot the Eurovision postcards, Erez suggests that Jaffa is a nice place to film the Eurovision postcard as you can admire great views of Tel Aviv from there.
Then we see Sachar asking Bar Refaeli about the great demand for the 2019 ESC tickets. When asked if many people have asked her for tickets, Bar Refaeli replies that many people have been asking her for the coveted tickets from family members to people on the street.
The Eurovision hosts also speak about the 2019 Israeli Eurovision hopeful Kobi Marimi during Sachar's special Eurovision bulletin. Kobi has recorded his Eurovision entry 'Home' this week and according to Sachar whoever has heard the song got the chills!
Check out Sachar's special Eurovision news bulletin for KAN Digital:
The 2019 Eurovision Song Contest is scheduled to be held on 14, 16 and 18 May at the Expo Tel Aviv in Tel Aviv, Israel.
ESCToday is growing and always looks for new members to join our team! Feel free to drop us a line if you're interested! Use the
Contact Us page
or send us an email at
[email protected]
!