KAN, the Israeli national broadcaster, has received more than 600 applications for the 2019 Eurovision Song Contest volunteer recruitment within 24 hours. The first volunteers have already been recruited for Eurovision 2019!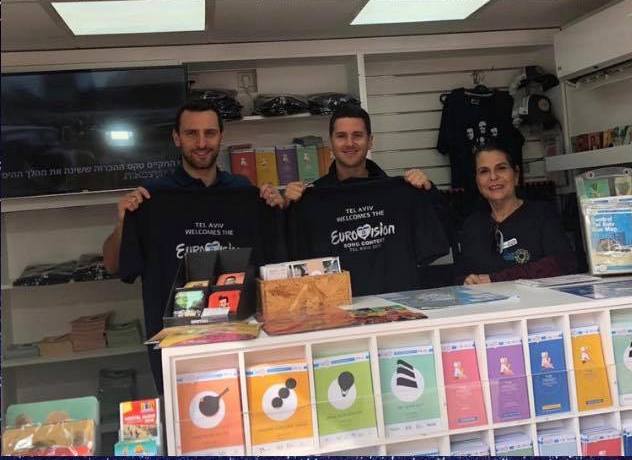 Yesterdaythe 2019 Eurovision host broadcaster, KAN, opened the submission window for the 2019 Eurovision volunteers, inviting the Israeli citizens to partake in the event by volunteering.
As of today the 2019 Eurovision Volunteer Recruitment team is working round the clock, setting up interview sessions with the applicants in order to evalaute their skills and know how.
The City of Tel Aviv and KAN will be recruiting circa 500 volunteers for Eurovision 2019, who will working in various Eurovision hotspots during the Eurovision period including: Ben Gurion Airport, Eurovision Village, Euroclub, Expo Tel Aviv Complex, Eurovision main venue, Delegation Bubble, Press Centre, Accreditation Centre, Official Hotels, transport, stage area, technical area, production area, shuttle buses etc.
We will also see volunteers at key locations in Tel Aviv assisting and helping out Eurovision fans, visitors, tourists and delegations.
KAN has released a video showcasing the selection process of the first 2019 Eurovision volunteers.
You can check the provisional timeline of events leading up to the Grand Final of the 2019 Eurovision Song Contest.
Delegations from 41 countries along with the competing acts and their entourage will be descending in Tel Aviv at the end of April shortly before the first rehearsals kick off. Thousands of Eurovision fans and circa 1,500 accredited journalists are expected to arrive in Tel Aviv come May.
The 2019 Eurovision Song Contest is scheduled to be held on 14, 14 and 18 May at the Expo Tel Aviv in Tel Aviv, Isarael.
ESCToday is growing and always looks for new members to join our team! Feel free to drop us a line if you're interested! Use the
Contact Us page
or send us an email at
[email protected]
!