KAN, the Israeli national broadcaster has unveiled fresh pictures of the 2019 Eurovision stage and released further details.

Last night Israeli television channel KAN 11 interviewed the 2019 Eurovision stage designer Florian Wieder who unveiled further details on the 2019 ESC stage and spoke about his unique connection to Israel and the inspiration behind the stage design.
During the interview Florian reveals that the Eurovision 2019 stage has been inspired by the Star of David, as the stage is like a triangle. He goes on to say that there are other hidden inpirations on the stage too. The wall behind the stage opens up showcasing 12 columns which represent the 12 Tribes of Israel.
Wieder also revealed that he is currently in Tel Aviv as preparations for the upcoming Eurovision stage are in full swing, and he has had technical meetings with vendors, lighting, scenic, set and tech companies in relation to the Eurovision stage. He went on to mention that the preparations are going on smoothly and are on stage 5-6, with a little less than 3 months left for the competition to kick off.
Florian commented that he always tries to connect the Eurovision stage to the host country's heritage, culture and national elements as he did last year in Lisbon and he has done this year in Tel Aviv.
The 2019 ESC designer also spoke about his special connection to Israel; he has a Jewish background from his mother's side and has visited Tel Aviv many times as he has many close friends there. His ex girlfriend is also from the 2019 Eurovision host city.
You can watch Florian's interview below:
The Eurovision stage in Tel Aviv
The 2019 Eurovision stage depicts a diamond and consists of hundreds of triangles. According to Wieder, the stage he designed for the 2019 Eurovision Song Contest in Tel Aviv combines elements of the Jewish tradition and draws inspiration from the Star of David and the 12 Tribes of Israel.

About Florian Wieder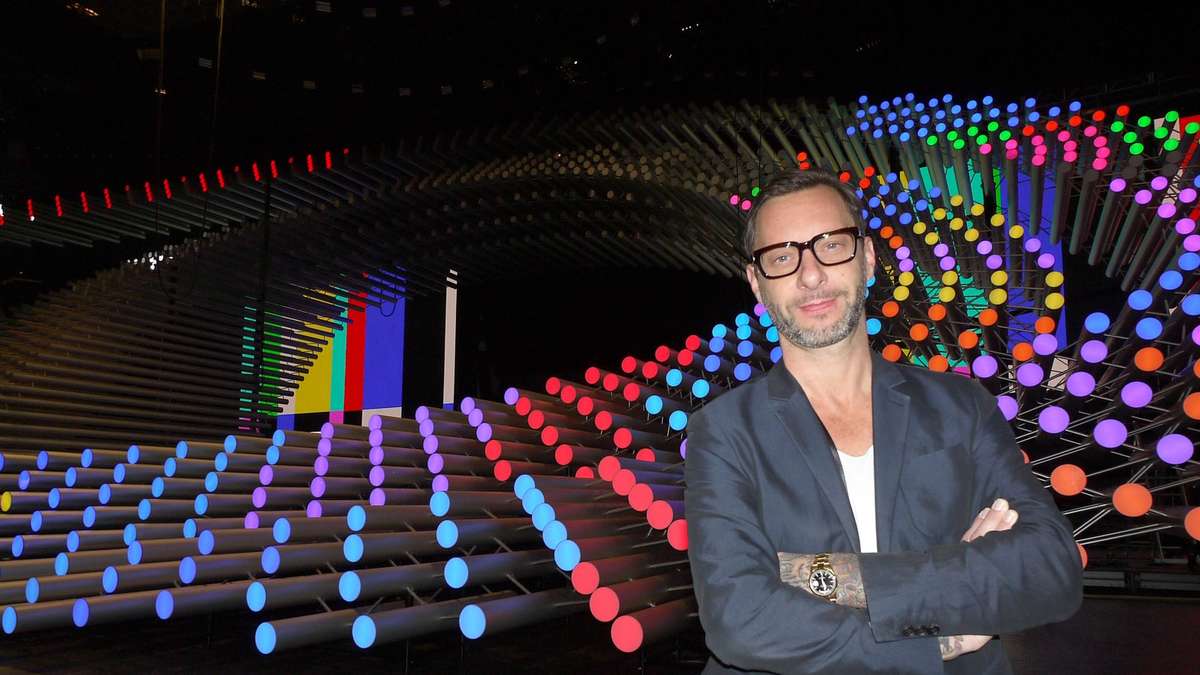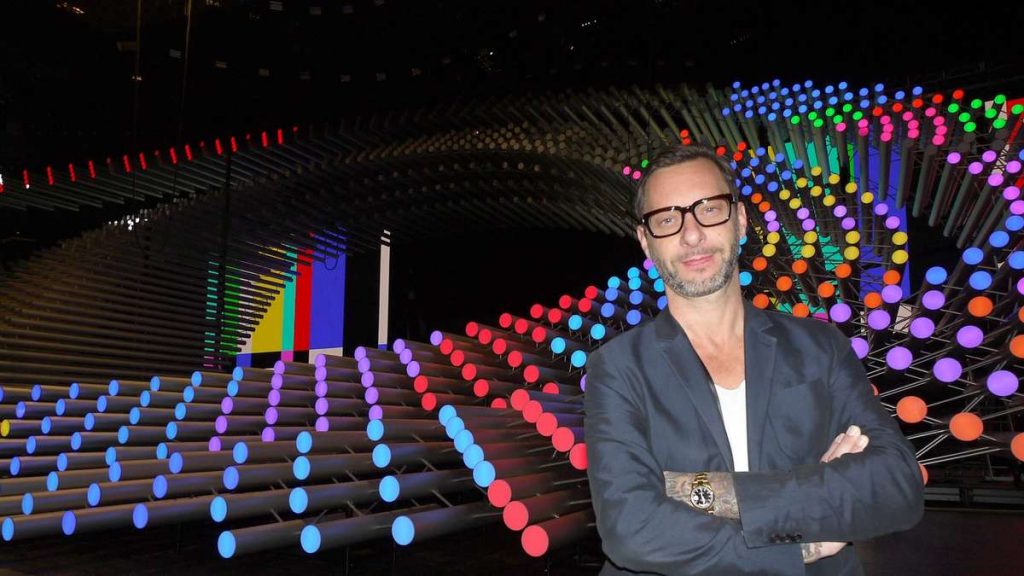 Florian Wieder's portfolio includes the Eurovision stages in Düsseldorf (2011), Baku (2012), Vienna (2015), Kyiv (2017) and Lisbon (2018). He has worked on projects such as The X Factor talent show in Great Britain and the USA, and the MTV Video Music Awards.
Florian is amongst the most sought after stage designers in the world today having gained much fame, name and recognition. He has achieved many awards and worked on many international events and projects throughout the world.
The 2019 Eurovision stage will be built  at Expo Tel Aviv's newly built Pavillion 2.
The 2019 Eurovision Song Contest is scheduled to be held on 14, 10 and 18 May at the Expo Tel Aviv in Tel Aviv, Israel.