A new name may be added to the mix of the Dutch Eurovision 2019 speculations: former X-Factor winner Lisa Loïs has stated that she would like to participate and that broadcaster AVROTROS can call her.
Lisa Loïs rose to fame when she won the second season of the Dutch X-Factor in 2009. Since then, the artist has gathered a dedicated fan community and has diligently worked on her career, releasing two critically acclaimed albums and various singles.
Her last original works were the singles Silhouette and Crazy from the album Breaking Away, in 2013. Although she remained active in the music industry, Lisa Loïs waited several years before releasing new material. And now she's back with the song Losing my mind, a new sound and with Eurovision on her wishlist!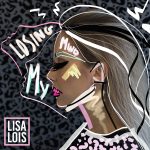 Eurovision on her mind
While discussing her career and the release of her new single Losing my mind in newspaper Metro, Lisa Loïs commented on her Eurovision ambitions:
I have to be careful about what I say about participating in Eurovision. Because it's still not known who will go this year. If they call me tomorrow with the question, I would definitely think about it thoroughly. It's really mega exposure.
Losing my mind is more on the up-tempo side, yet Lisa Loïs says that she may choose something different for the Eurovision stage, perhaps a calm song or ballad. And although she is ambitious, a Eurovision participation would be a highlight by itself:
I don't have to win. Just to experience it would be special. If you do something that you really stand for, there's no such thing a failing.
Losing my mind
Lisa Loïs' new single Losing my mind is a fresh electro-pop tune, the first of various singles she intends to release this year, eventually leading up to a new album. Written by Lisa Loïs, Clifford Goilo and Catalina Schweighauser (CATALI), it also marks a change from her pop and soul repertoire.
As she's contemplating Eurovision, it may be noted that the song is 3.09 minutes in length, convenient for a possible Eurovision entry.
https://www.youtube.com/watch?v=T2pXrxdkjkM&feature=youtu.be
So, would Lisa Loïs be a good potential candidate to represent the Netherlands, either with Losing my mind or another song?
(Sources: metronieuws.nl, lisalois.com)
Who is Lisa Loïs?
Lisa Loïs (born Lisa Hordijk, Wageningen, 1987) is a Dutch singer. She became known to the public when she participated, and eventually won, the Dutch X-Factor in 2009, scoring a massive hit with her cover of the song Hallelujah by Leonard Cohen, which was certified double platinum. She has also participated in the popular show De Beste Zangers Van Nederland ("The Best Singers Of The Netherlands") in 2014.
She recently concluded her successful theatre tour Lisa Loïs Sings: Adele.
For more information, you may visit the artist's official website:
ESCToday is growing and always looks for new members to join our team! Feel free to drop us a line if you're interested! Use the
Contact Us page
or send us an email at
[email protected]
!