While Tamta is gearing up for the great moment that will see her on the Eurovision stage, the famous artist gave her first long interview after the official announcement that she is going to represent the island of Aphrodite in Tel Aviv, with the song Replay!
Her interview was shot in the first days of 2019 in Athens and aired on Sunday evening on CyBC, hosted by the Cypriot television presenter and radio producer Tasos Tryfonos.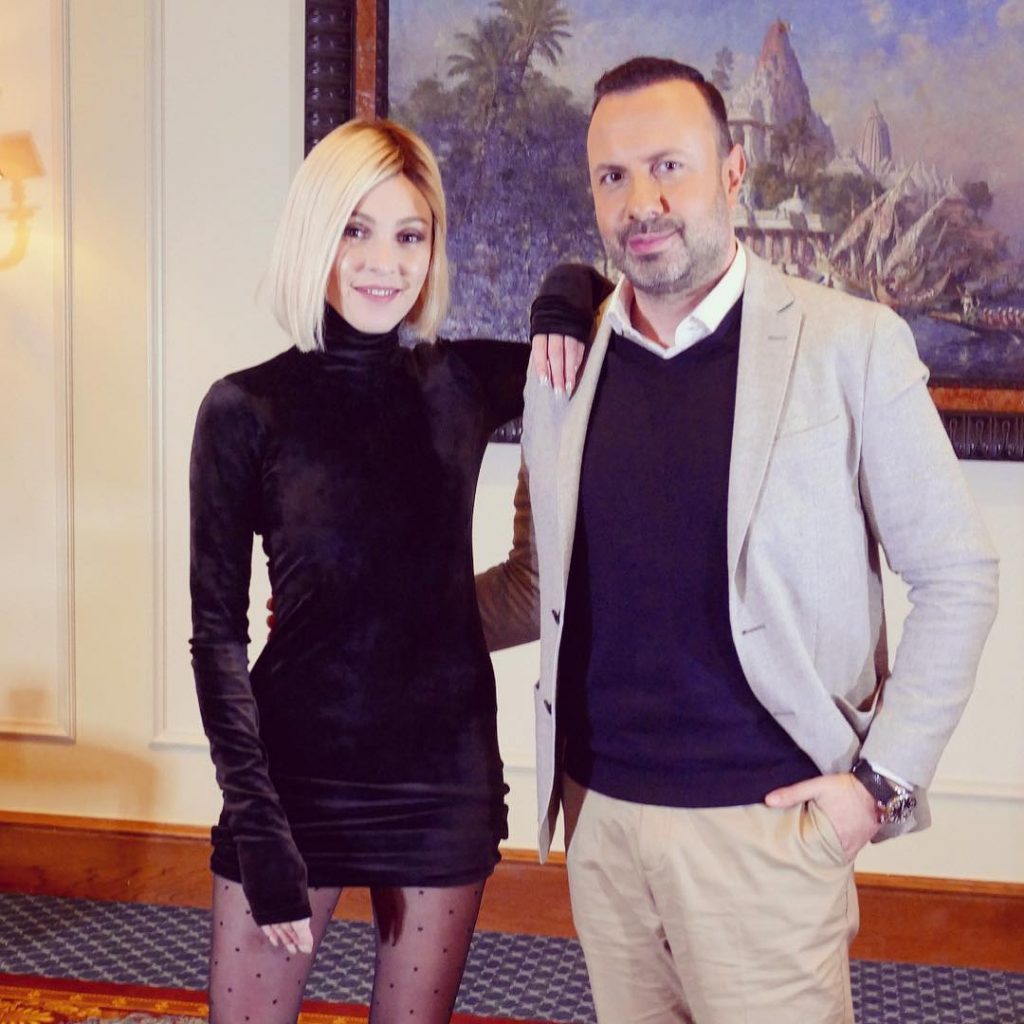 Tamta talked about everything that concerns her participation in the contest, her past attempts to reach the Eurovision stage, what made her say the final "Yes" this year and her expectations from the project. However, she also spoke about her childhood in Georgia, her marriage at a very young age, her daughter, her decision to leave her country and settle permanently in Greece and eventually the beginning of a very successful career in the music industry.
"I am ready!"
Initially, Tamta was asked to speak about her current feelings and said:
I'm a bit nervous, but it's reasonable. I also feel responsible for what I am going to do. It's sure a difficult process, but I have easily accomplished nothing in my life. I'm ready!

Whatever happens, I've been an artist for many years and the audience knows me. I don't have anything else to prove. I feel very lucky and strong that I made this decision.
When talking about the professional challenges that she has met on her way, like starring for the first time in a theatrical musical play, she pointed out that "they are sure to have helped me a lot in my life". So sees she the Eurovision project, which "she has many positive things to gain from". About her Eurovision song, she said:
Replay is a very contemporary song! The only thing that I can say at the moment is that it's not a ballad!
Somebody could ask her why she is representing Cyprus, instead of Greece, where she lives and works, or Georgia, where she was born and grown up. Her answer was:
I have a career in Cyprus too. The country's people have always been supporting me. I have Cyprus in my mind like a part of Greece, like a Greek island.
What about Fuego and Eleni Foureira?
Tamta stated that before the final assignment of the Cypriot 2018 representation to Eleni Foureira, she was also offered to perform on the Eurovision stage with Fuego. However, her busy professional schedule in both Greece and Georgia did not allow her to fly to Lisbon. She also shared her opinion about Eleni:
She was great! It was an amazing work by both Eleni and the whole team! However, the one that is most judged is the leading artist. In my opinion, there was a reason for that track to be given to Eleni. It suits her a lot!
For the voices which are already comparing her with Eleni Foureira, as she is going to be her Eurovision successor, she clarified that she wouldn't want to go into such a comparison process and continued:
I am focusing on what I have to gain from the contest, regardless of the final position. I have been so touched by the positive comments after my name's announcement. Whatever it is, I will be judged on stage.
The famous singer expressed her total confidence in the team she will be working with, refering also to her previous collaboration with composer Alex Papaconstantinou, who also had penned her song Unloved, which was disqualified from the Greek 2015 national final, due to a delayed submission to the country's broadcaster.
Among others, Tamta didn't skip to thank CyBC for their honorary proposal to her, for the second time in a row. You may watch the entire interview through the official website of CyBC (in Greek).
Tamta's Eurovision entry Replay was recorded a few days back in Sweden. As stated by her record label Minos EMI/Universal, the song is expected to be released in the first days of March, while its video clip will be shot in February.
What's your own opinion on Tamta?
Could she be the one who will bring Cyprus their first Eurovision trophy?
ESCToday is growing and always looks for new members to join our team! Feel free to drop us a line if you're interested! Use the
Contact Us page
or send us an email at
[email protected]
!