Stockholm is gearing up in full steam for the upcoming 2018 EuroPride, with a grand line up of former Eurovision and Melodifestivalen acts. The Eurovision Queen of Cyprus aka Eleni Foureira will be bringing some Fuego to the event in the Swedish capital, together with Sweden's 2017 representative Robin Bengtsson.

The 2018 EuroPride will be jointly held in Stockholm (27 June-5 August) and Gothenburg (14-19 August).
Stockholm will be having its very own Schlager Evening celebrating Eurovision and Melodifestivalen music during the forthcoming Stockholm Pride/EuroPride 2018.
This year's Eurovision runner-up Eleni Foureira has been invited to grace the event. She will be joining the 2017 Swedish Eurovision hopeful Robin Bengstsson, Nano (Melodifestivalen 2017) and Wiktoria (Melodifestivalen 2016 and 2017) on stage on Thursday 2 August. More acts attending the event will be will be confirmed in the coming weeks.
The Schlager Evening is one of Stockholm Pride's most popular nights merging both Melodifestivalen and Eurovision artists!

Eleni Foureira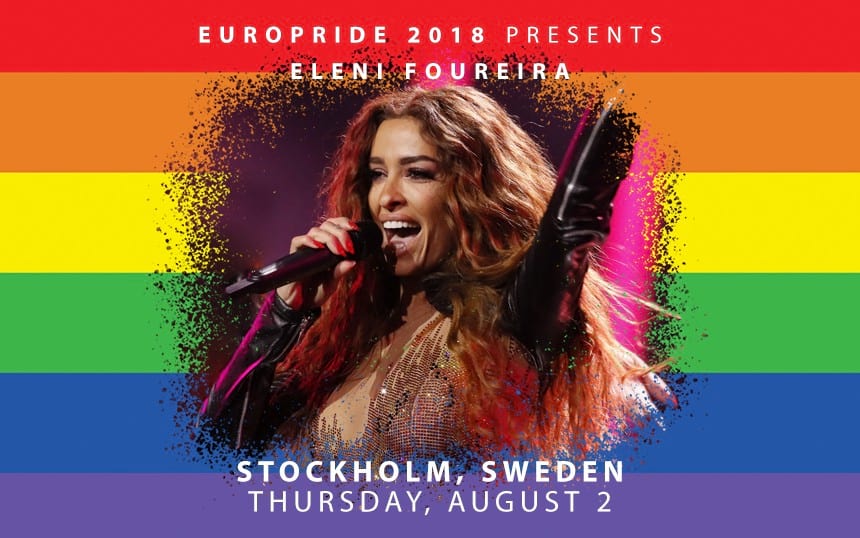 Eleni Foureira represented Cyprus at the 2018 Eurovision Song Contest in Lisbon with her mega hit Fuego and gave the Mediterranean island its best ever Eurovision result, placing 2nd in the Grand Final.
The 2018 Cypriot Eurovision representative, Eleni Foureira, is honoured to attend the event:
It is an honor for me to be invited to Stockholm and EuroPride 2018. I am looking forward to meet all my fans and thank them for their support during Eurovision Song Contest.
Robin Bengtsson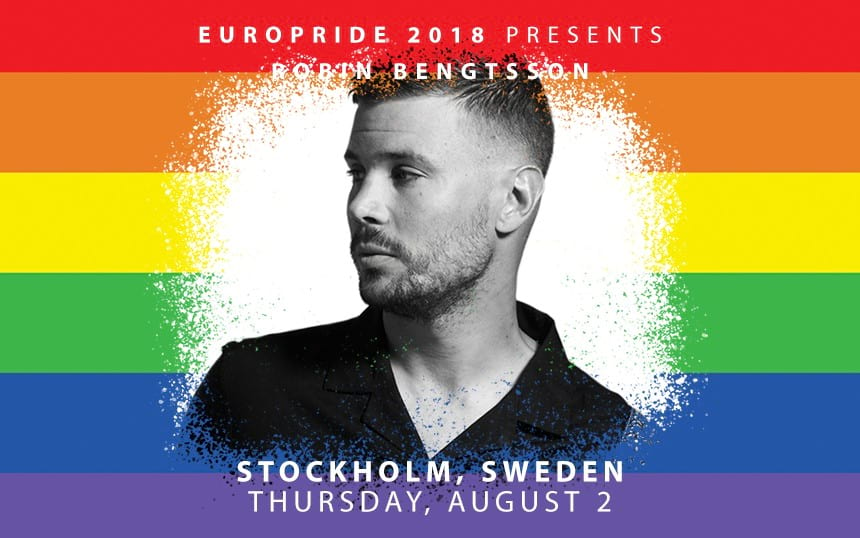 Robin Bengtsson is no new face when it comes to Melodifestivalen, as he has competed in the Swedish Eurovision heats several times. In 2017 he was crowned the winner of the 2017 Melodifestivalen and won the golden ticket to Kyiv with his song I can't go on, achieving an honorable 5th place at the 2017 Eurovision Song Contest in Ukraine.
Robin Bengtssson says:
Finally I get to meet the audience at Pride! So grateful and honored to be part of this.
Wiktoria

Wiktoria has competed at Melodifestivalen twice (2016 and 2017) with Save me and As I lay me down. She is a very popular star at home in Sweden.
Wiktoria says:
This is most probably one of the best parties this year, and I am thrilled to have the opportunity to be there on stage during EuroPride.
Nano

Nano was the runner up at the 2017 Melodifestivalen with his song Hold on.
Nano says:
I perform at EuroPride because I support everyones right to choose their own path in love.

About Stockholm Pride
Stockholm Pride is a non-profit, non-governmental organisation with a membership of around 150 individuals, organizations and companies. Among the organizations that are members of Stockholm Pride are the political parties and the big associations for LGBTIQ Rights and Sexual and Reproductive Rights.
Stockholm Pride was founded in 1998, when Stockholm hosted EuroPride for the first time. In contrast to how the Gay Liberation Week had been organized, Stockholm Pride was founded as a platform for cooperation between different organizations within the LGBTIQ-community.
In this way, it managed to mobilize a larger part of the community and to reach out much more than its predecessor. In 2008, Stockholm Pride organized EuroPride for the second time.
About EuroPride Stockholm
EuroPride Stockholm will run from 27 June-5 August with lots of activities and events scheduled to take place in the Scandinavian capital. You can check the full program here.
The Schlager Evening is scheduled to be held at the Pride Park on Thursday 2 August from 20:00-23:00 CEST.
EuroPride Park Stockholm will be located at Östermalms IP and will run from 1-4 August. Pride Park will be bustling with activities every day. Visitors will be able to taste different types of cuisines at  the food vendors stalls, restaurants, food trucks and bars.
ESCToday is growing and always looks for new members to join our team! Feel free to drop us a line if you're interested! Use the
Contact Us page
or send us an email at
[email protected]
!