And the Grand Final is getting even closer… The tension is in high levels, as we all want to find out who's going to be tonight's winner who will take the trophy and next year's contest to his country. Over all the previous months, our desire for predictions has been a little more than great.
That's why ESCToday decided to present a round-up article of all recent polls and betting odds which have been held with all of us participating.
The viewing parties and voting of the clubs took place long before the actual rehearsals kick off 
and set the ground for the hot favorites to emerge.
OGAE and INFE Polls
Two of the biggest Eurovision fan clubs, OGAE (Organisation Générale des Amateurs de l'Eurovision) and INFE (International Network of Fanclubs of Eurovision) have voted for their favourite songs and contestants and below you may find their Top 3:
OGAE Poll 2018
The 44 OGAE fan clubs have had their say! This is their Top 3 results:
Israel: 456 points
France: 352 points
Finland: 226 points
INFE Poll 2018
23 INFE fan clubs have voted, bringing the following 3 entries in the Top 3:
Israel: 199 points
Bulgaria: 119 points
France: 118 points
Google Search
The world's leading search engine Google has also released its Eurovision 2018 search data. The 3 most searched entries from Lisbon's Eurovision edition are:
Israel
Norway
Czech Republic
Commentators' Poll
From the today-unveiled poll which was conducted between the commentators of this years' Eurovision, the Top 3 that has emerged is:
Israel: 114 points
France: 62 points
Estonia: 36 points
#HashPoll results
Your response was huge and immediate during the 4-hour #HashPoll that we run on Facebook for tonight's Grand Final. We're thankful for that! With the tension higher than ever, the results of the poll are in!
Israel: 14,400 votes

Lithuania: 12,249 votes

Albania: 11,949 votes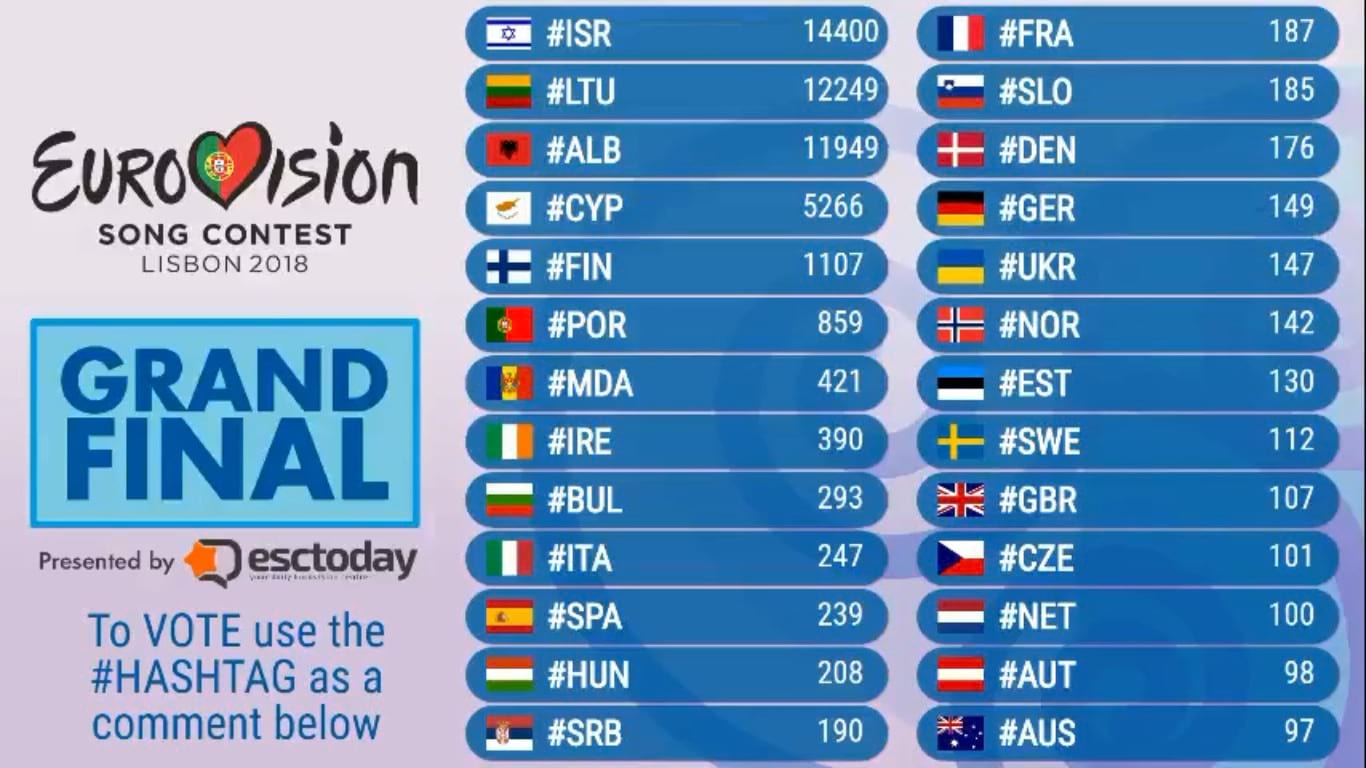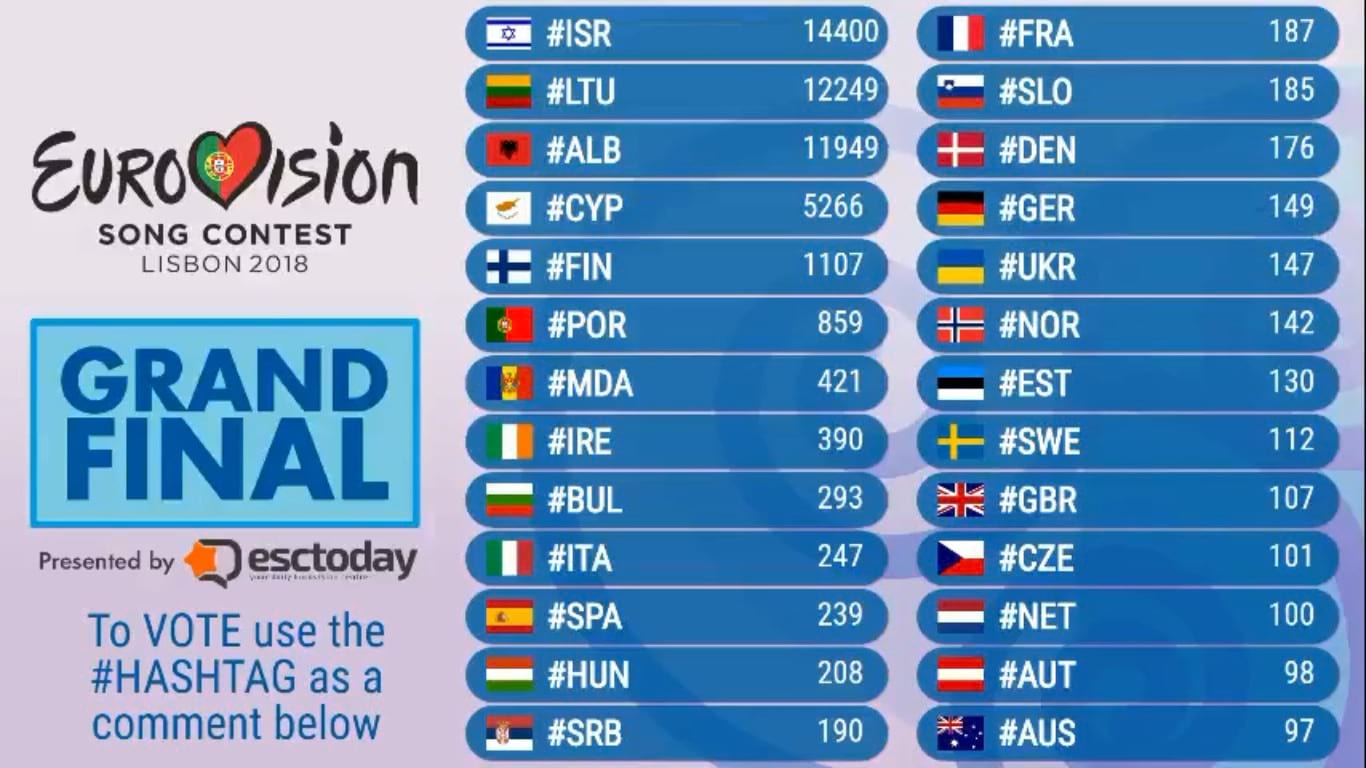 Betting odds
Last but not least, and sure of great interest! As it has been the case since Tuesday, Cyprus is leading the bookers' predictions for the victory. Although the betting odds will be running until a few moments before the winner's announcement, at the time of writing, their Top 3 is:
Cyprus: (Best odd: 5/4)
Israel: (Best odd: 33/10)
Ireland: (Best odd: 10/1)
Ladies and gentlemen, the moment of truth has come! Tune in at the Grand Final of the Eurovision Song Contest 2018, live from Lisbon!