ESCToday in collaboration with Urban Adventures brings you the Discover Lisbon series of articles in order to introduce you to the 2018 Eurovision host city Lisbon. Many Eurovision fans will be visiting Lisbon for a short period and will have limited time to see the city as they will be totally engrossed in the Eurvision Song Contest. Hence we have prepared special guide on how to spend 24 hours in Lisbon specially for you!
Gorgeous, gorgeous Lisbon. From sunrise to sunset, this city will make you fall in love with it over and over again. If you're short on time, have no fear — it doesn't take very long to become enamoured with Lisbon.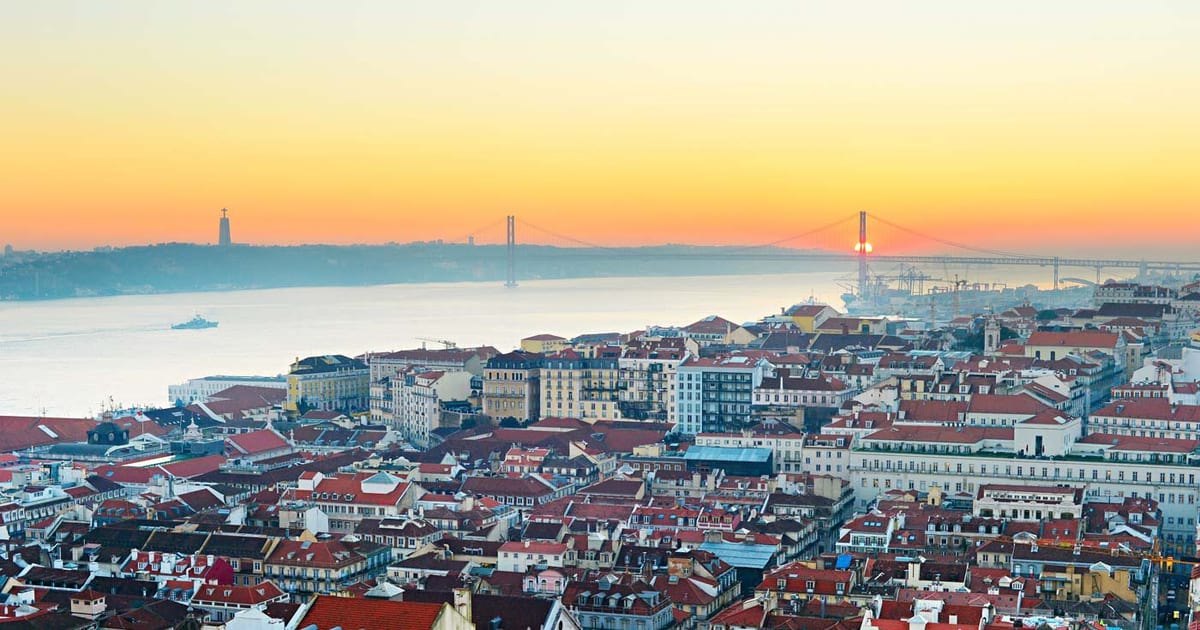 Early morning: 9 – 10am
Start the day in Principe Real Square, full of cafés, art galleries, and some trendy little shops. There's also a gorgeous green park where you can enjoy some fresh air and take a nice walk. Make sure you stop off at S. Roque Bakery on the corner of Rosa Street for some delicious hot bread, or cross the street and head to the Nata Pastry Gallery.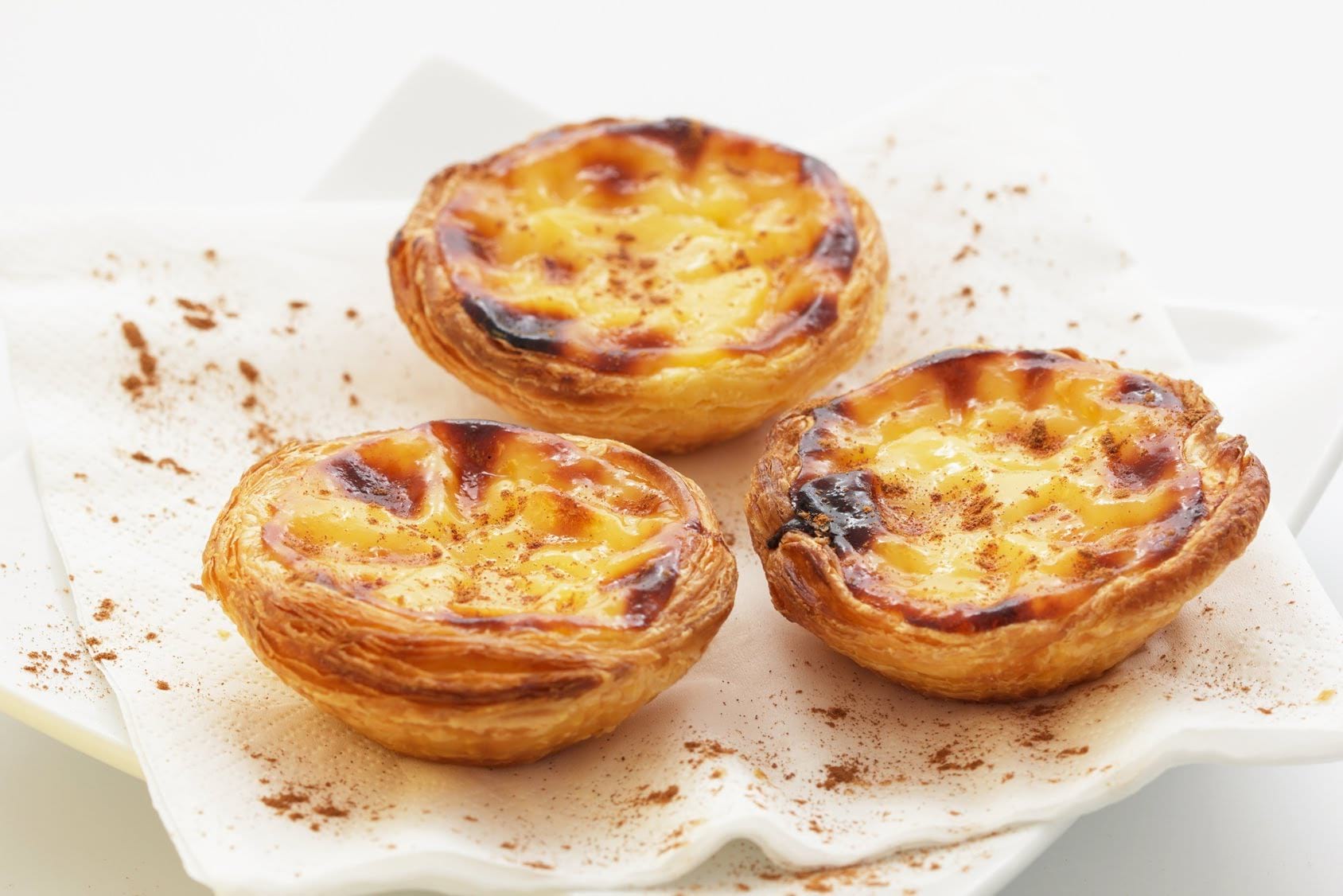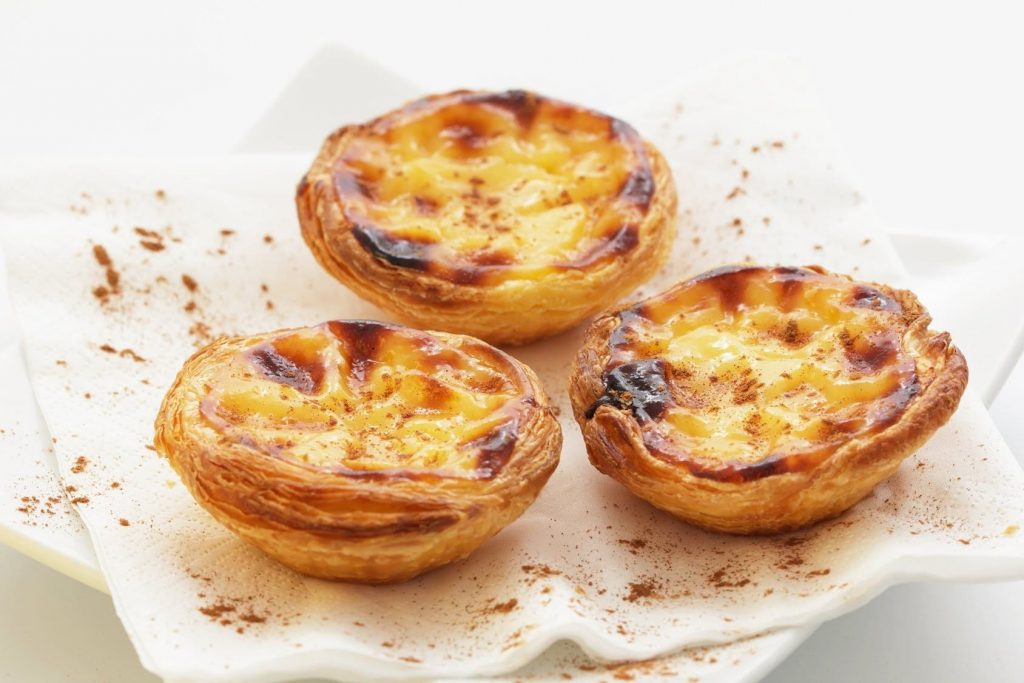 Morning: 10am – noon
Continue downhill toward Chiado, and be sure to stop to take in the breathtaking view at the Mirador de S. Pedro Alcântara. A little further down the road is the spectacular 17th Century São Roque Church, the richest one in Lisbon. Keep going until you find Camões and Chiado Square. This is the heart of Lisbon's Bohemian  life and also great shopping district. If you find yourself drawn to this area, grab lunch at Fabulas at the end of Garret Street. If you feel compelled to move on, there's more in store!
Midday: Noon – 2pm
Keep going down Garret Street and turn right to get to Lisbon's main square, the D. Pedro IV. On the way, grab a pre-lunch treat at Santinis – the best ice cream ever! Once you arrive at the main square, you'll be in Baixa, Lisbon's downtown, the 18th century Lisbon district totally rebuilt after the 1755 earthquake. From all the cafés, restaurants, and shops, this is the best place to experience local daily life, and is the perfect spot to feel the beat of the city. Head over to Lisbon's most famous pedestrian street, Augusta Street, which is perfect if you are a lover of clothes and shoes.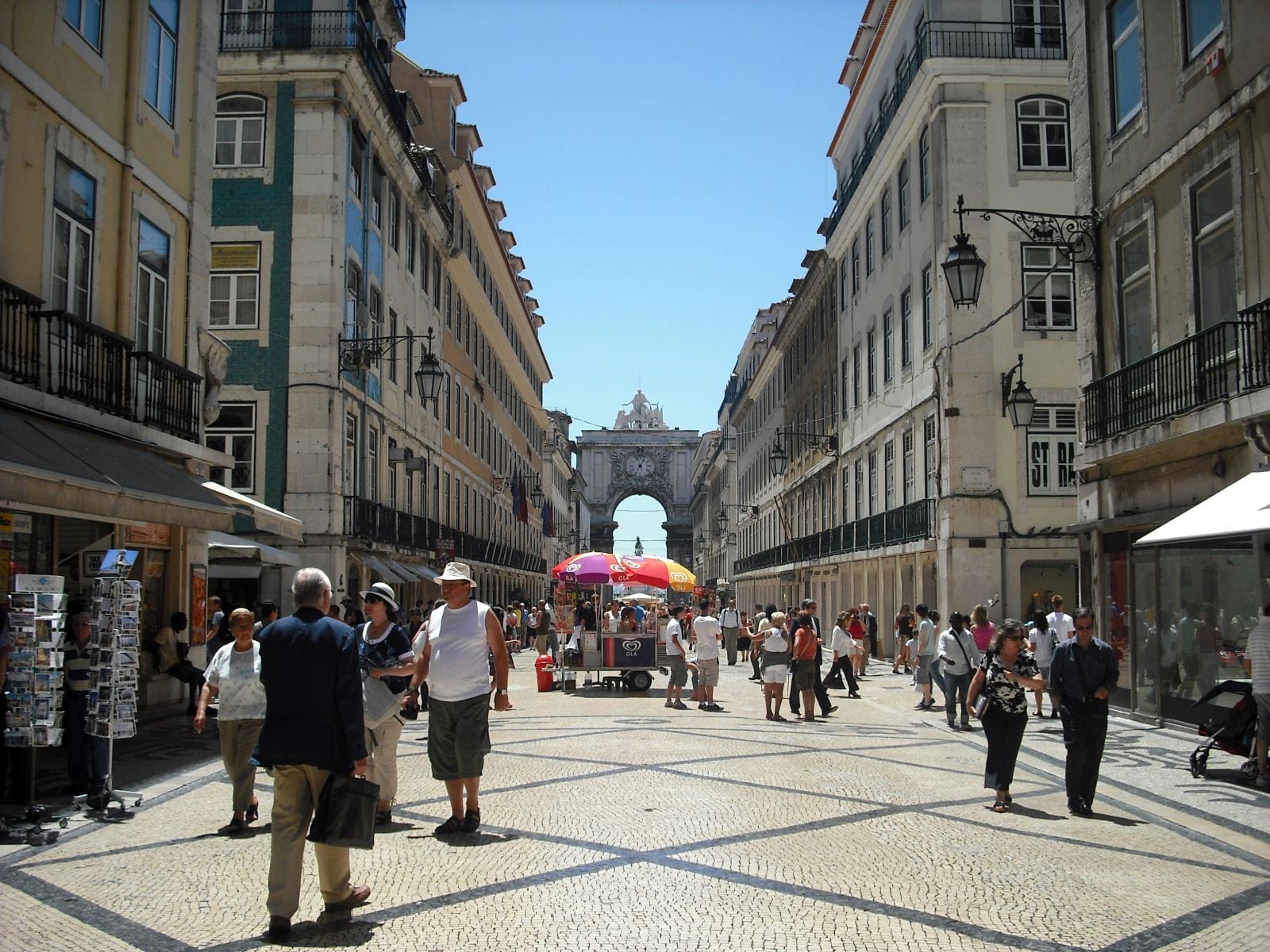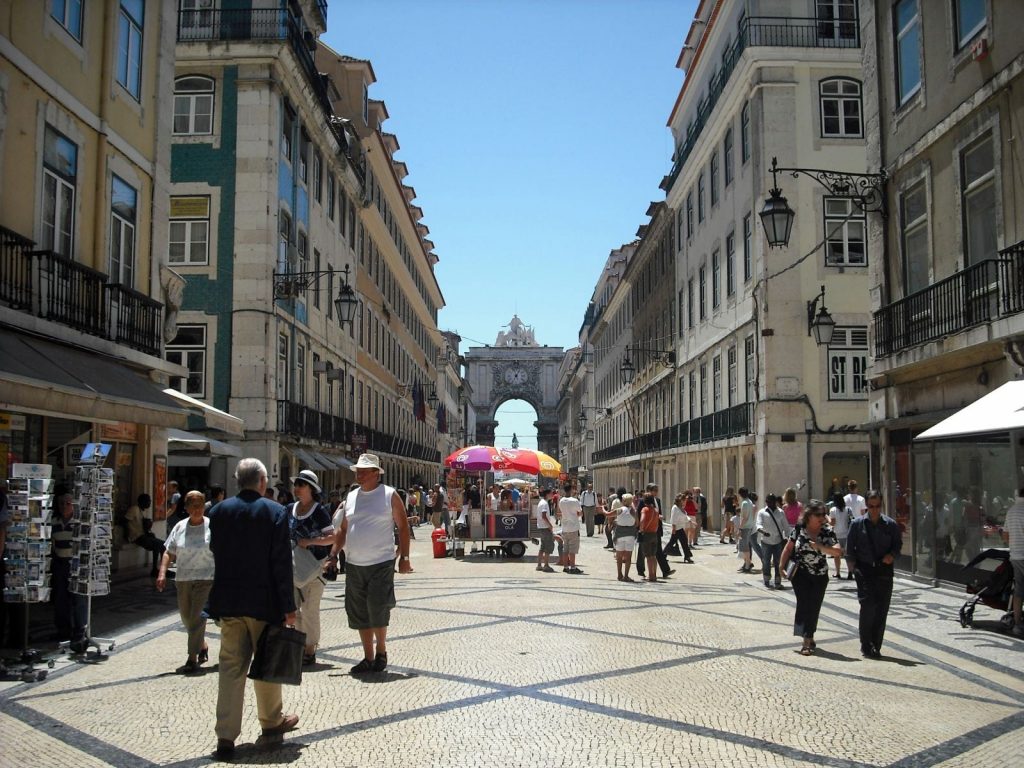 Afternoon: 2 – 3pm
Voilá! You've arrived in Comerçio Square (Praça do Comerçio/ Terreiro do Paço) for lunch time (don't forget, we eat lunch later here in Lisbon)! Comerçio is a beautiful square recently renovated with cafés and restaurants. We recommend you try the Museum da Cerveja, a great new spot to try local beer and Portuguese cuisine. If you're looking for something a little more international and trendy, try Aura, which is also in the square.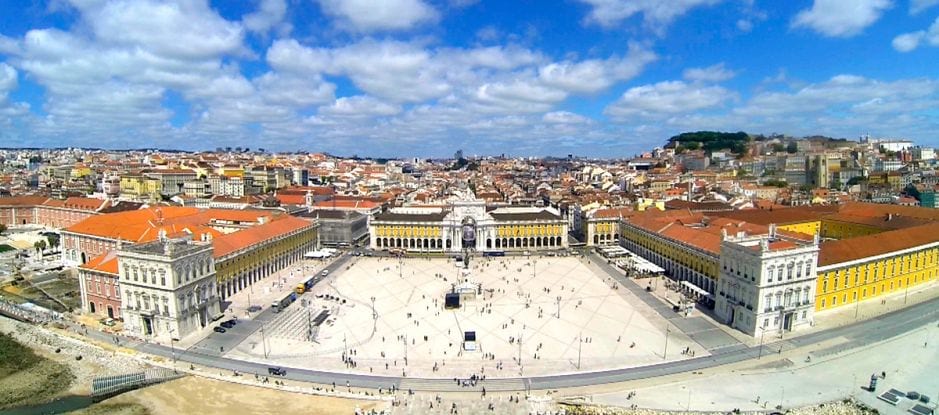 Late afternoon: 3 – 5pm
Time to go west! Take the tram #15 to Algés from Comerçio Square, and in 30 minutes time you will be viewing the magnificent 16th Century Monastery of Jeronimos, one of Lisbon's UNESCO World Heritage sites. Sure, it's far, but it really does deserve a visit!

Afterwards, walk down towards the river and enjoy the Discovery Monument (Padrão dos Descobrimentos) , which affords lovely views of the 25th April Bridge and Belém Tower.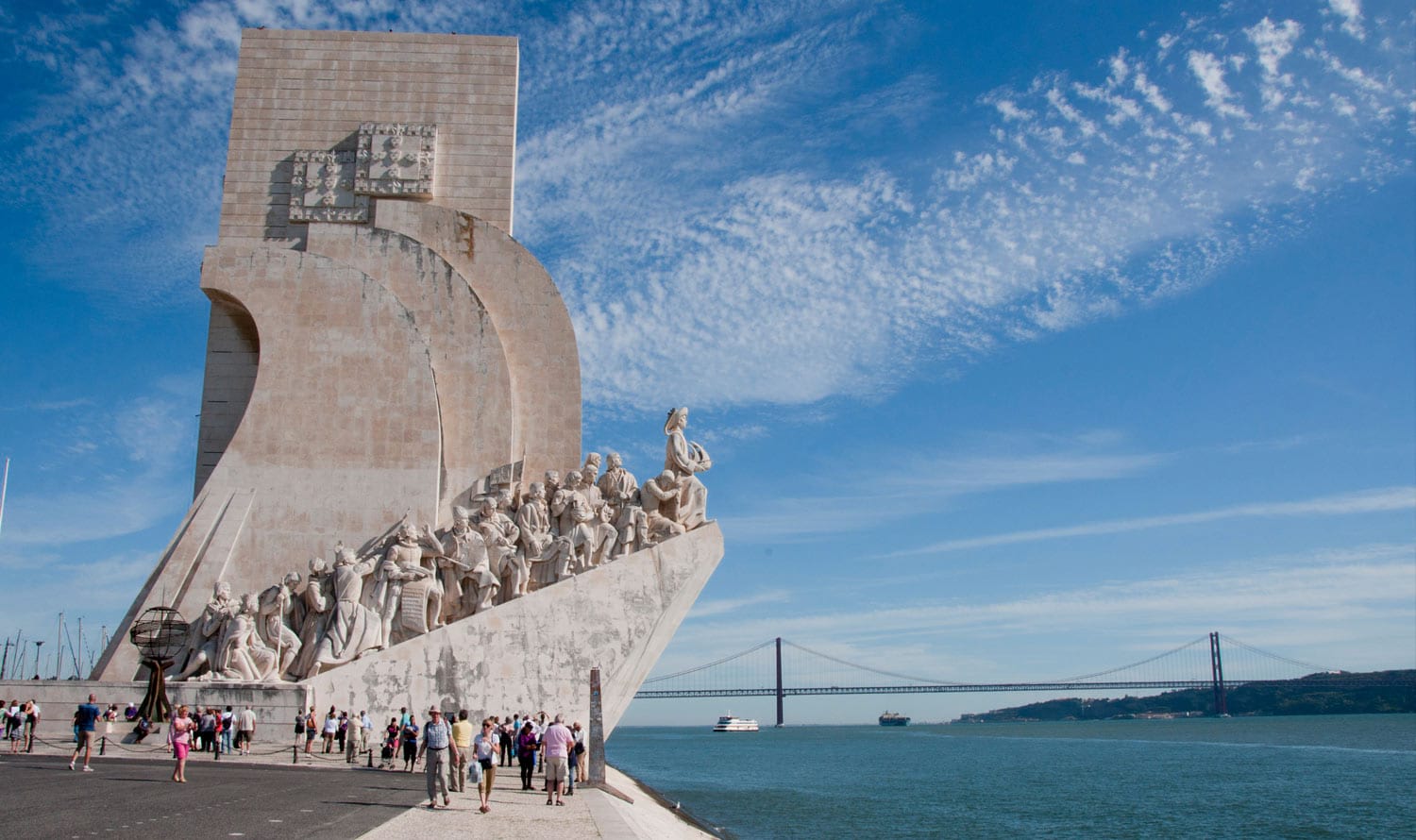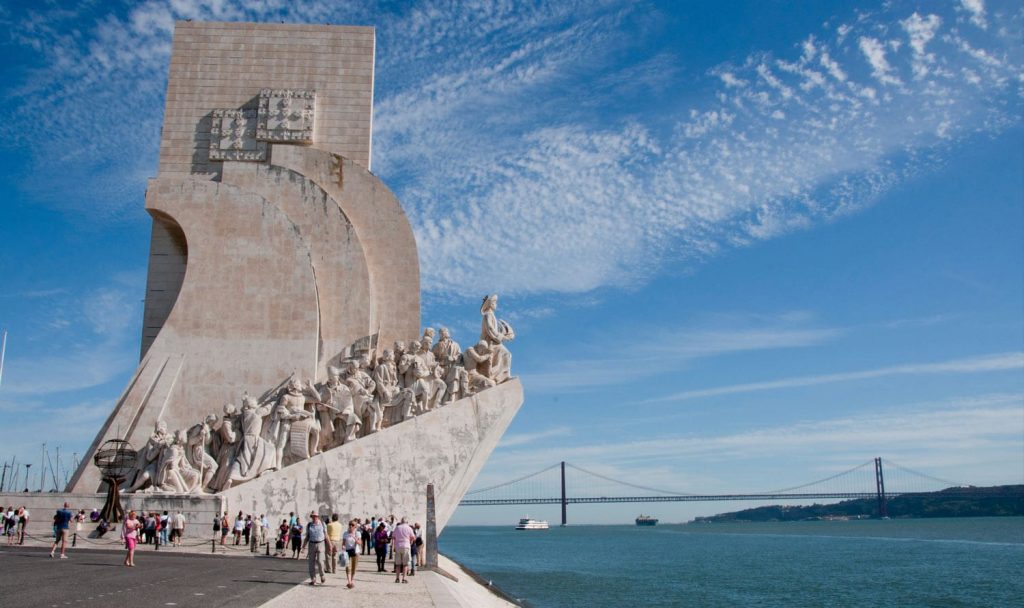 Belem is one of Lisbon's iconic districts and is house to some of the Portuguese capital's main landmarks includng the iconic Torre de Belem (Belem Tower).

If you're an art lover, be sure to check out the Museum of Modern Art in CCB (Belem Cultural Centre). Reward yourself (you've had a rough day, haven't you?!), with The Lisbon pastry. Since 1837, Belém Pastry Shop has been selling Lisbon's favourite custard tart. It's a must when visiting Lisbon. Trust us!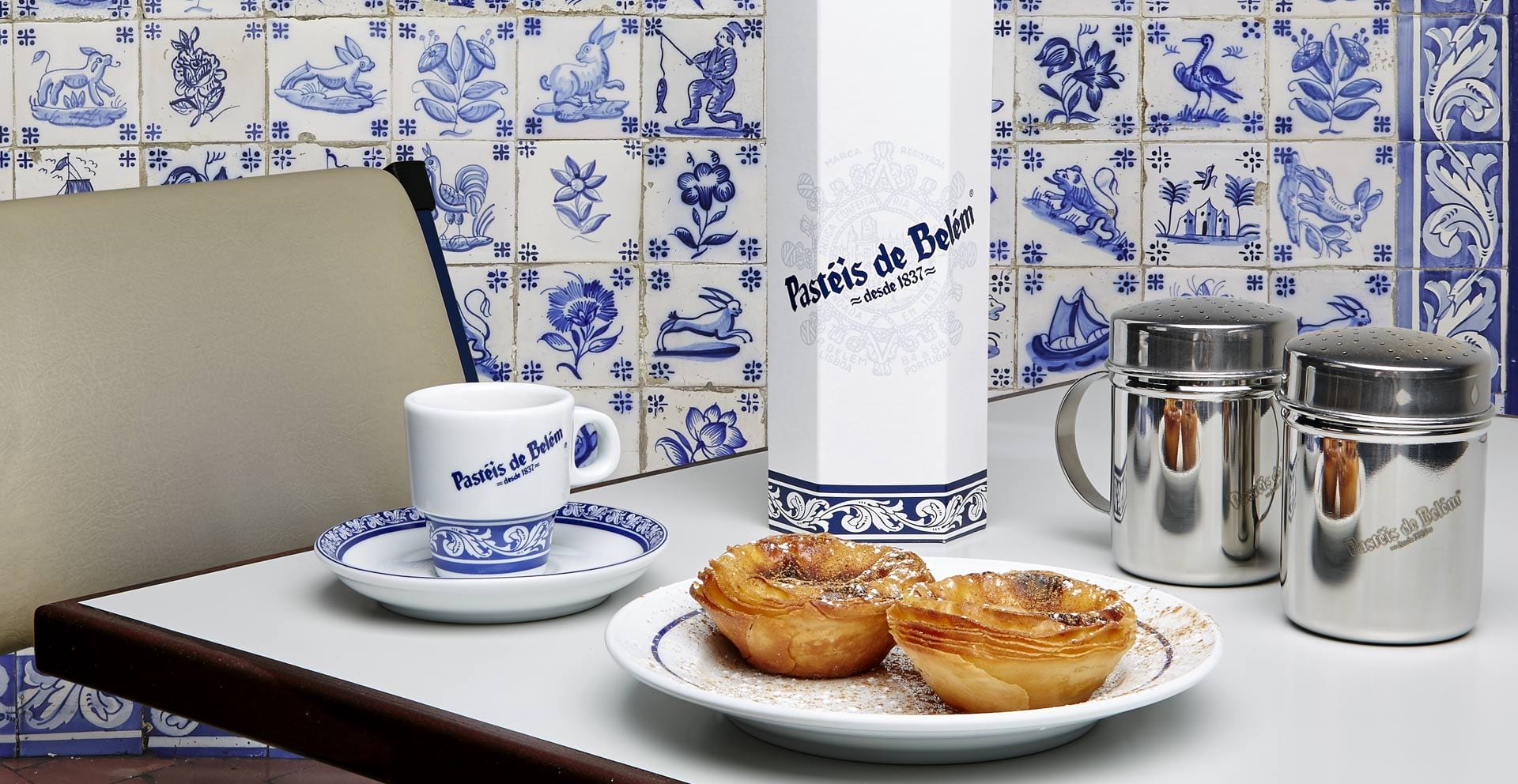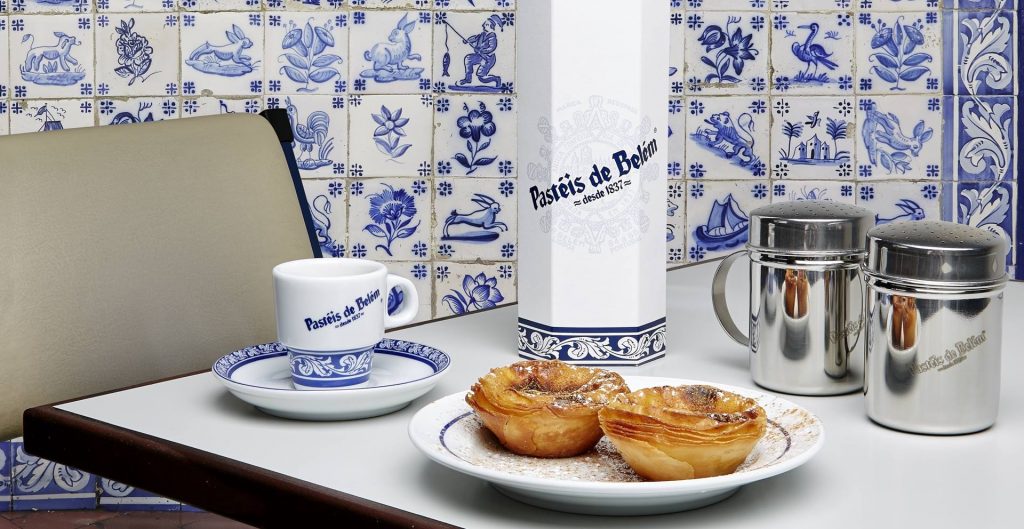 Evening: 5 – 8pm
Sufficiently satiated, it's time to go back to the city centre. Take tram #15 to Praça da Figueira and walk north to Martim Moniz Square. Representing multicultural Lisbon, this square has kiosks serving food from different parts of the world, various exhibitions, and local music. We think it's a perfect place to stop for a drink! Don't stop too long, though – sunset is coming, meaning it's time to head uphill to Graça. Take tram #28 to Estrela, get off in Graça in front of fire department, head left to and you've arrived at the perfect sunset lookout. Chill out, enjoy some wine, take in the view (including a gorgeous castle), all within the company of locals!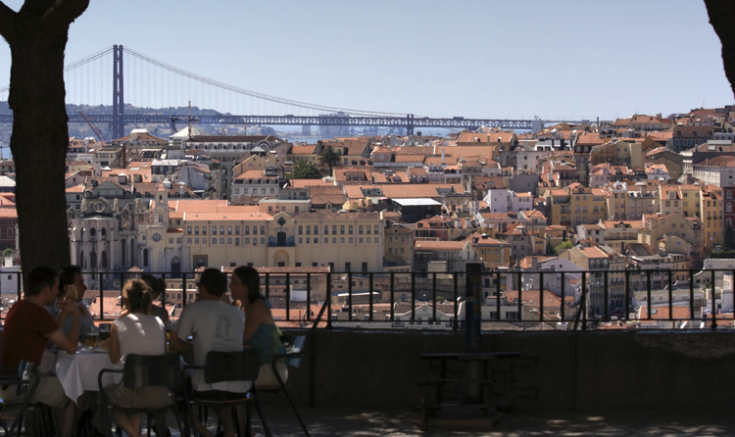 Nighttime: 8 – 11pm
Now with the Lisbon night energy in your blood, it's time to head into Bairro Alto. Hop on tram #28 to Estrela and enjoy a beautiful tram ride in the classic vintage yellow tram without jockeying with other tourists for a spot. You'll pass Camões Square, which should be familiar from this morning – be sure to get off at the stop after this square. Take the second street on the right to the Mirador de Santa Catarina, and then head over to our favourite relaxing dinner spot – Noobai. Another favourite is Pharmacia, which offers trendy Portuguese cuisine (you're best to book in advance by calling +351 213 462 146).
All night long: 11pm – whenever!
One street over is the Bica district, which, along with Bairro Alto, is full of busy streets and bars that stay packed until the early hours of the morning. Keep an eye out for XXL 1 litre mojitos for 9€! To keep the party going, head downhill on a 10 minute walk to Cais do Sodré, a very popular area full of bars and small clubs. If clubbing is your thing, you're going to love Urban Beach Club in Santos (it has great music and perfect river views) or the very trendy LUX.