Eurovision fever has hit the 2018 Eurovision host city with thousands of Eurovision fans flocking in the spectacular Portuguese capital. ESCToday brings you the Discover Lisbon series of articles in collaboration with Urban Adventures in order to introduce you to the Eurovision host city Lisbon.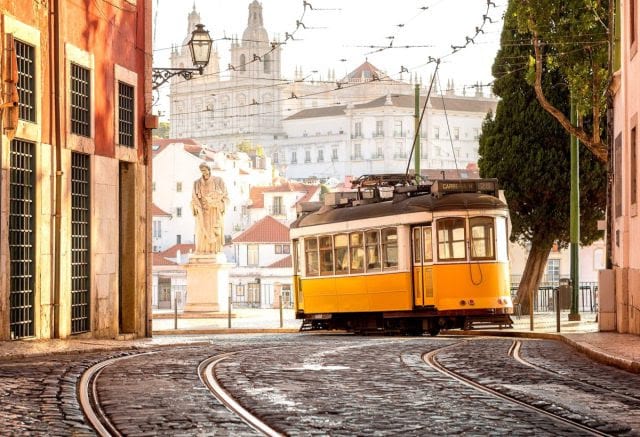 Being a relatively small city, Lisbon won't overwhelm you with chaos, but it might capture your heart with its charm! If you haven't yet been to Lisbon, you're missing out on something truly special. Not only it is one of the oldest cities in Europe (older than Rome, by the way), but it is full of rich history, delicious cuisine, and has an old-meets-new-vibe. Here are a few insider tips to help you make the most of your first visit to this great city.
Navigating the hills
Lisbon is known for it's seven beautiful hills, so if you are planning to see the sights on foot, be sure to grab your best sneakers and be prepared for steep climbs and lots of stairs.
Not a hill-climber? Consider taking one of the trams or elevators to the top of the hills and then work your way down to visit the sites on your list.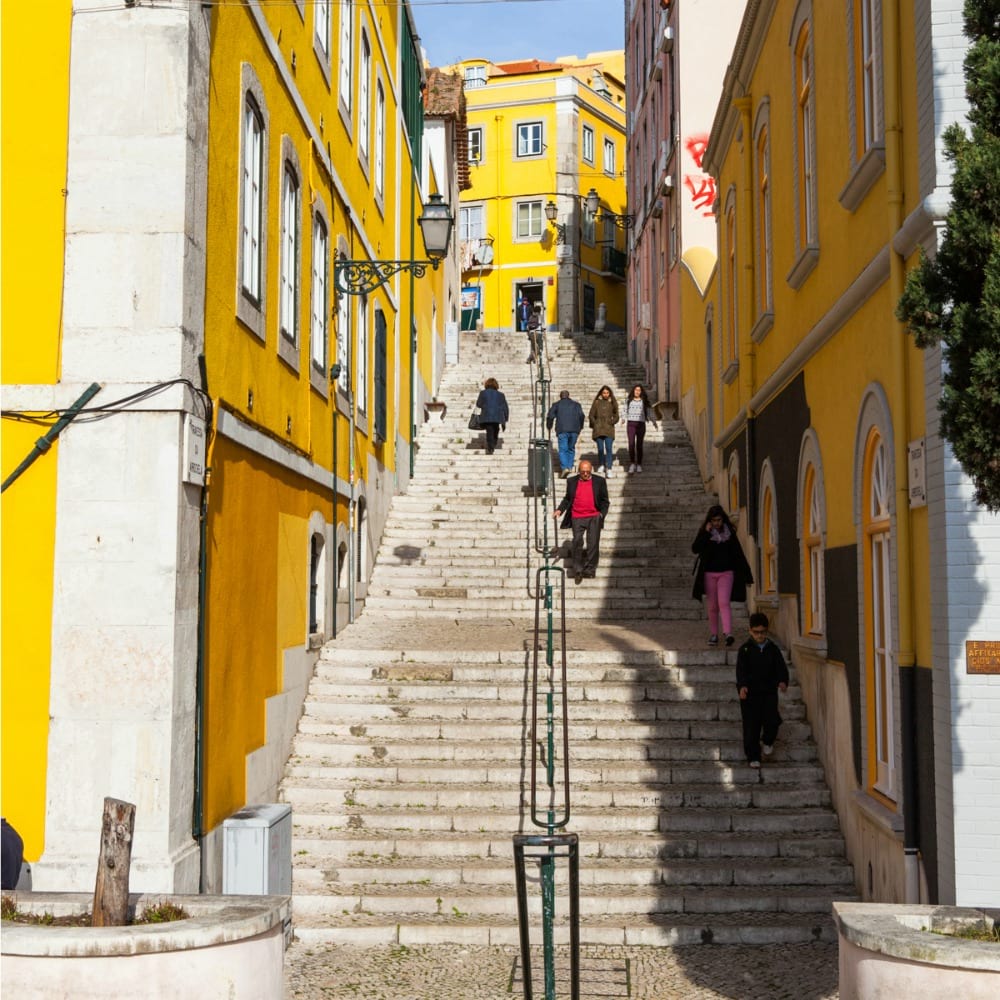 Historic Tram 28 is an interesting experience and everyone should do it once, but once may be enough. People jam into the tiny tramcar, packed like sardines (even in the off-season), to follow along the historic route from one side of the city to the other. If you have reduced mobility, I suggest avoiding the electric. Besides the overcrowding, trying to stand while bumping over the tracks and the sudden jerking motions are not easy to handle if balance isn't your strong suit.
Ascensors or funiculars dating back to the 1880s and '90s can be a fun anda historical way to get up what seems like a mountain. Short one to two-minute rides will get you up some of the steepest areas for EUR 1.50 to 2 each way.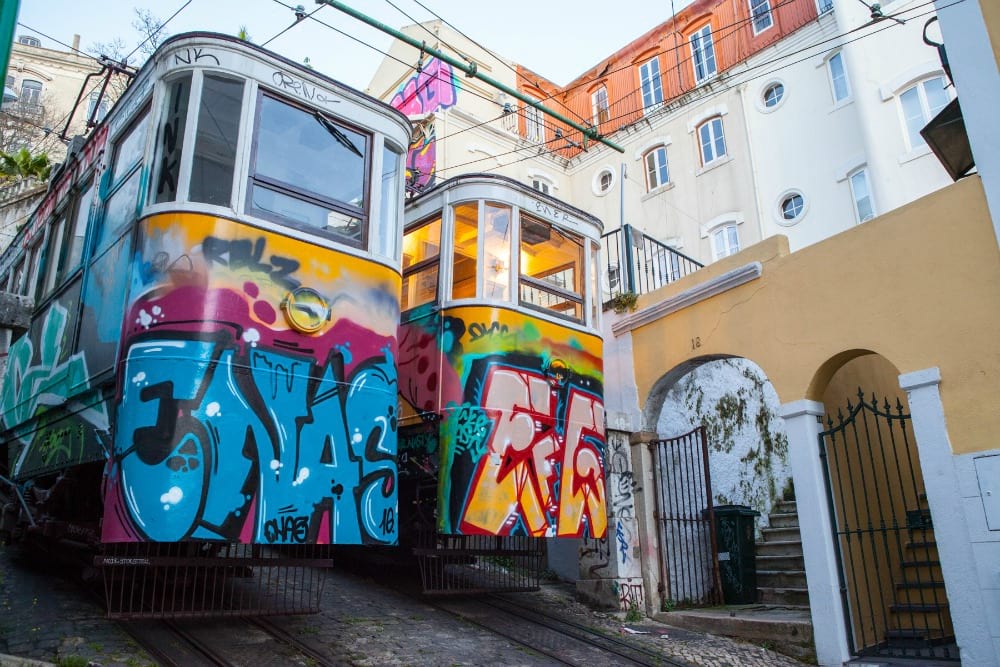 If you want to save money, find the free elevators in the Castelo and Baixa districts. They have very short wait times and they get you up or down in a jiffy!
Regardless of how you move around, plan to walk all that you can. You'll see interesting shops, tiny bakeries, and history everywhere you look. Besides, the more you walk, the more you can eat, right?!
Seeing the sites
A city tour is simply the best way to get a feel for any city in a short amount of time. Get your bearings while you take in a bit of history and culture with a local guide. Urban Adventures' Experience Lisbon Tour is a great choice, combining history, food and wine! It will give you a great overview of the main historic districts and some interesting stops for local bites.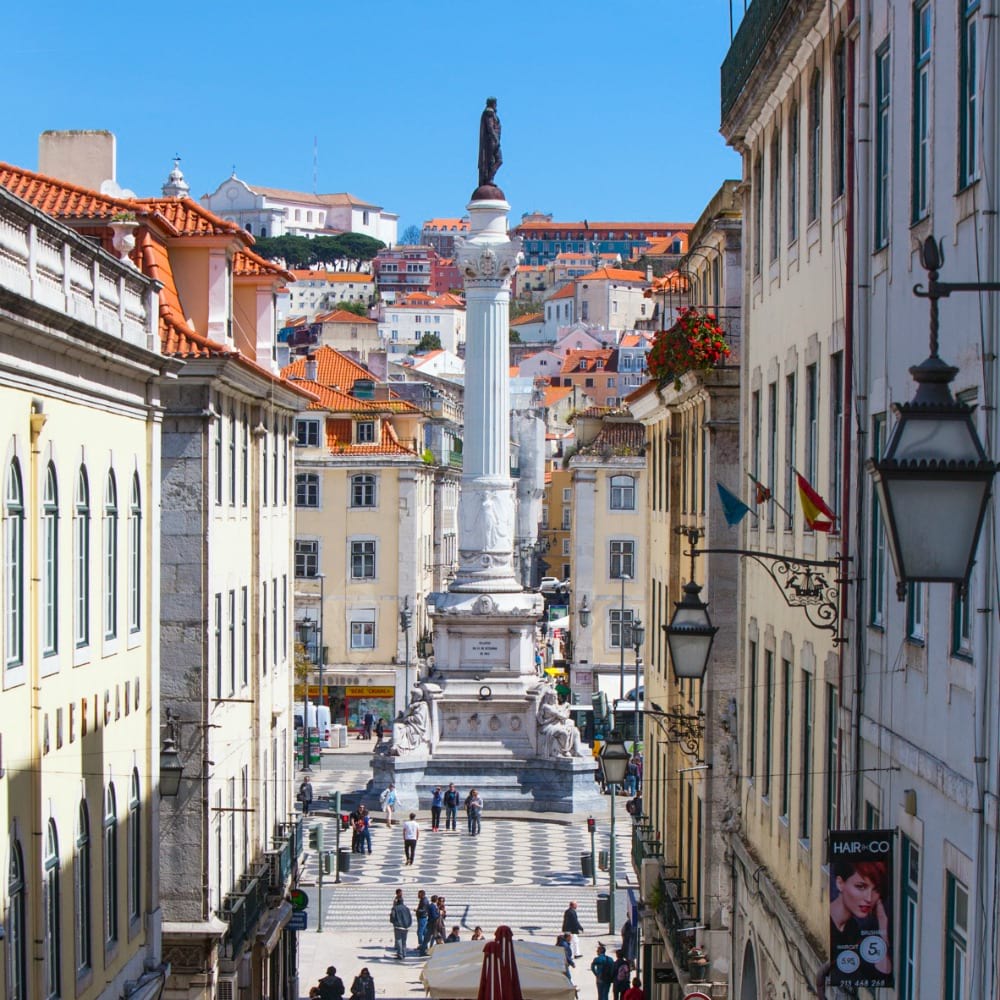 Lisbon has amazing museums of both public and private collections. If you're in the city on the first Sunday of the month, many of the museums are free. You can find a list of museums here, but you'll need to check their operating hours and fees individually. Keep in mind that many people wake up late and have breakfast slowly on the weekend. Start exploring early and you'll cover a lot of ground before others are even awake after Saturday night's shenanigans in Bairro Alto. As the day progresses, expect long line-ups.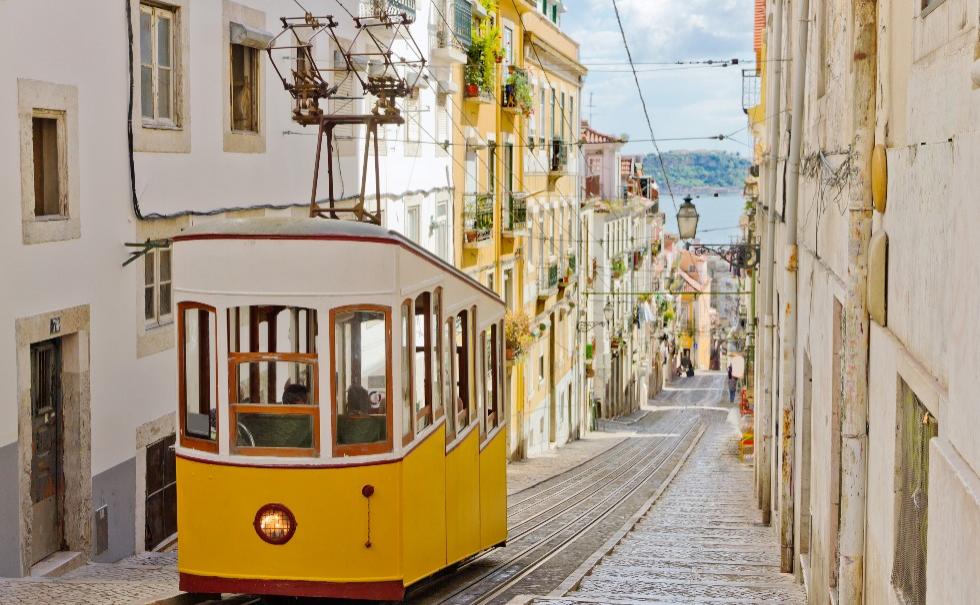 If you love castles, look for the free group tours at 1pm and 4pm daily at Castelo São Jorge. Make sure you arrive early to secure your spot, and if you stay at the castle for sunset, the view does not disappoint! Or, if you're ready to move on, make your way to the nearby Graça Church, built in 1271, and enjoy the golden sunset over the city from the Miradouro da Graça.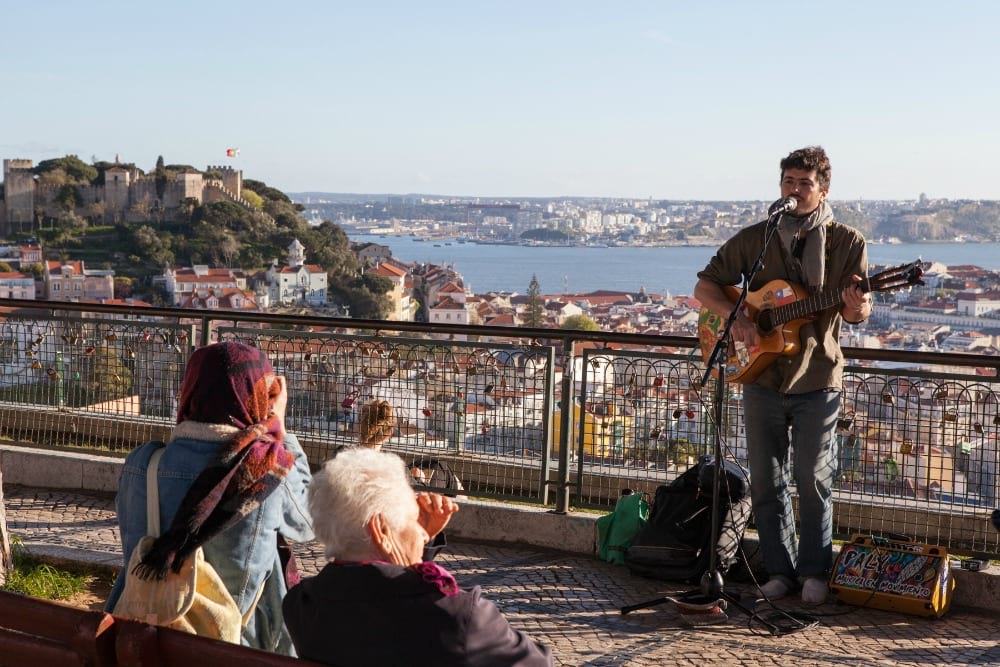 Feasting on the food
Now, you didn't do all of that walking for nothing! Grab a pão de Deus (God's bread), pastel de nata (Portuguese custard tart) or delicious ice cream (try Gelados Santini in the Chiado district) and have a seat in one of the squares to rest your feet and enjoy the atmosphere.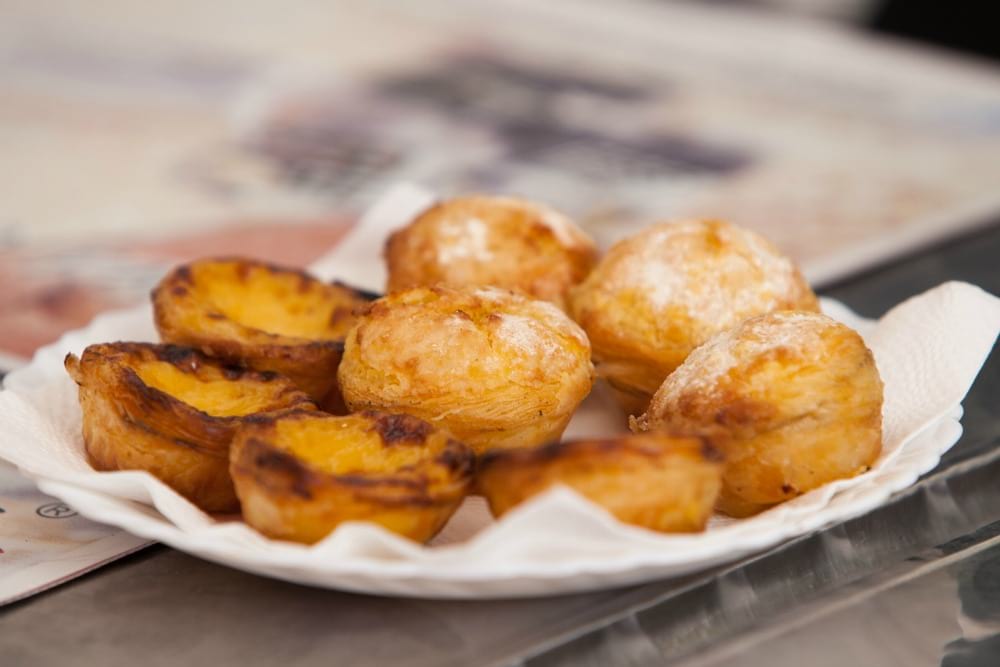 When it's time for dinner, you'll find small cafeterias or fancy local restaurants around every corner. It's never hard to find a good meal. If you're near the Baixa district, check out Arcos de Velha for a small restaurant experience with home cooked food, friendly staff, and a quaint atmosphere. Their menu is small but delicious.
If you like a lot of choice for your meals, Mercado da Ribeira is well known among locals and tourists alike. With a variety of excellent vendors to choose from, your mouth will water over the delicious options, from gourmet burgers to pizzas, oysters to bacalhau.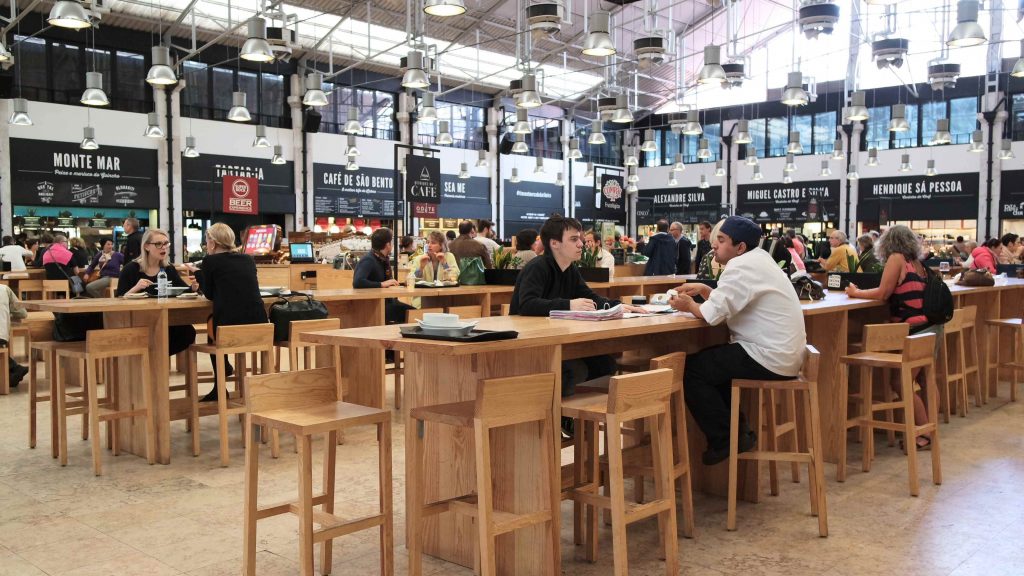 Or, for a lesser-known market option, give Campo de Ourique a try. You'll find it along the Tram 28 line, but it is smaller and not as touristy.
Looking for something classier? Stop by Palácio Chiado. It has considerably fewer food vendors, but the charm of dining in an old palace with stained glass windows and frescoes can't be beat!
Partying up the nightlife
For a low-key evening, you can combine dinner and a Fado show in the Alfama district. Find a small hole-in-the-wall local restaurant with a Fado show and you'll be treated to an intimate, local experience that far exceeds the large tourist-driven performances. You'll be sure to have an authentic meal, and the singer's passion is sure to touch your soul. Note that if you arrive during the performance, you may be asked to wait until the singer is finished before being seated.
For a higher energy night out, head to Bairro Alto anytime after 11pm. The narrow streets with small restaurants, pubs, and bars overflow with happy party-goers drunk on cheap beer and wine every night of the week. The parties spill out of the bars and onto the streets late at night, and you can spend hours wandering from one bar to the next, drink in-hand. When you need a break, grab a seat at the nice little jazz bar, Páginas Tantas, and take in the relaxed atmosphere and live music away from the hectic crowds.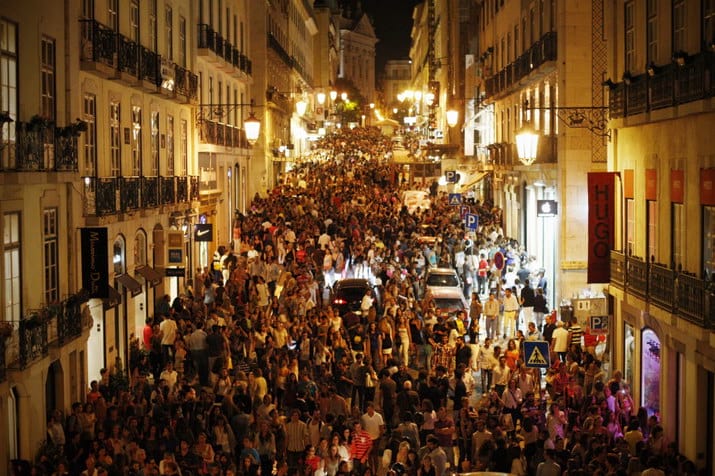 If you are looking for a calmer evening out with great music and wine but fewer stumbling people, make your way to Park. The top level of this parking garage has been converted to a lovely rooftop terrace with a spectacular view. Take the elevator inside the parking garage to the top level.
With transportation, sights, food, and nightlife covered, you should be all set for a fantastic first visit to Lisbon. Lots of people visit only for a few days, but don't be fooled, Lisbon can easily be a week-long destination in itself. Don't cut your time short or you'll be sure to miss out on something fabulous!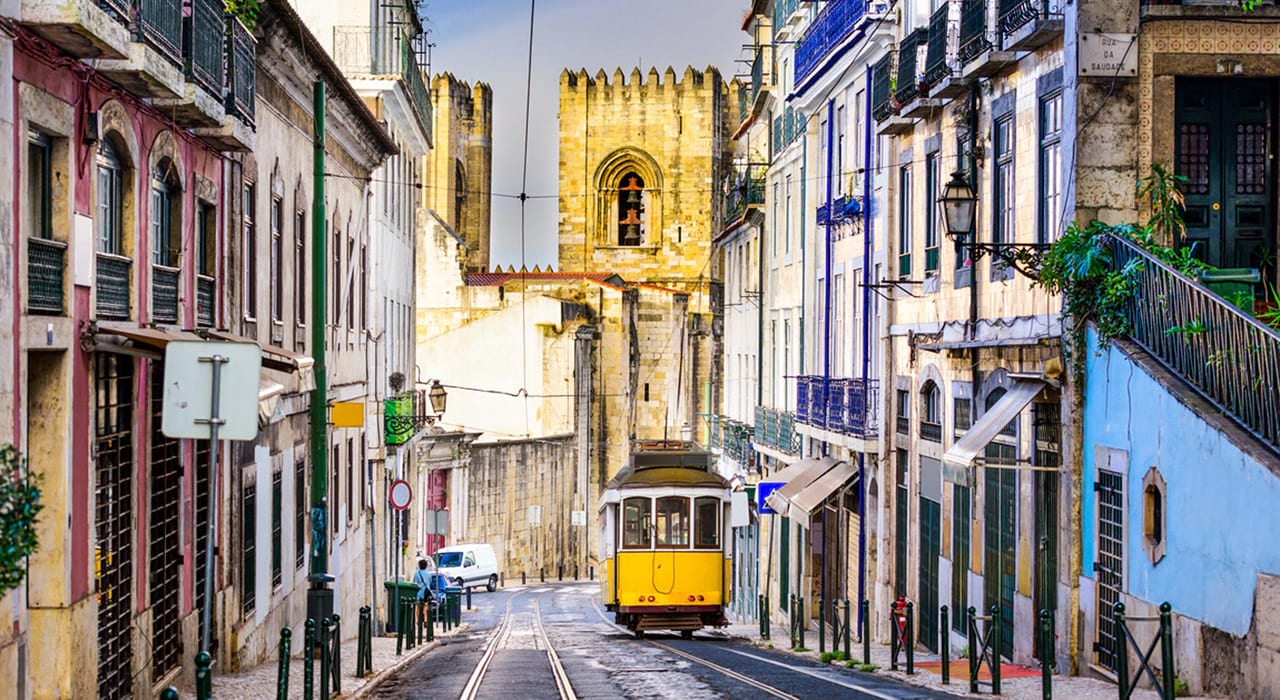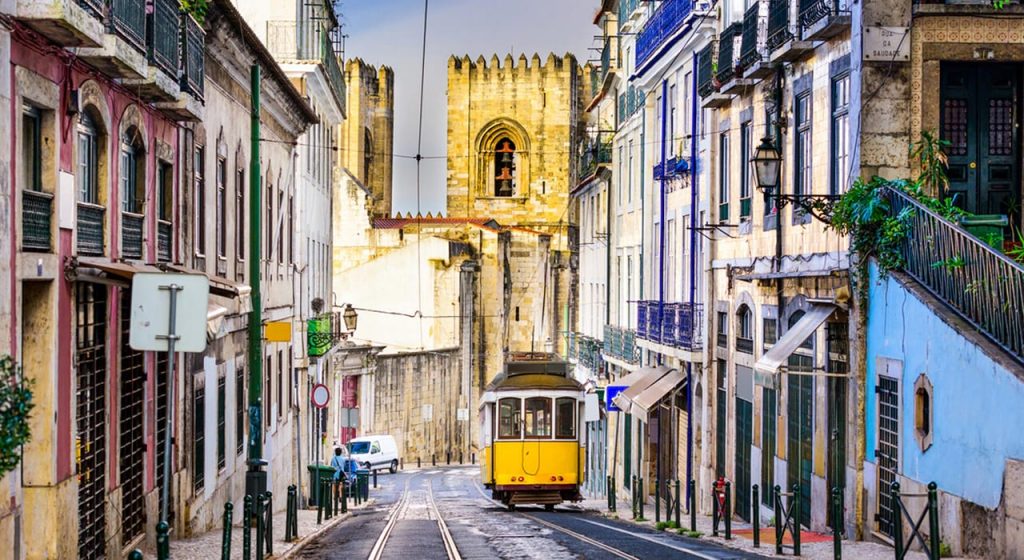 ESCToday is growing and always looks for new members to join our team! Feel free to drop us a line if you're interested! Use the
Contact Us page
or send us an email at
[email protected]
!