Brighten up your Friday with Sieneke's latest single Denk je altijd nog aan haar.
Denk je altijd nog aan haar (Do you still think of her?) is the new single by Sieneke (Eurovision 2010). In the song Sieneke approaches her lover, asking him if he still thinks about that other woman. In the end, it's clear who he chooses.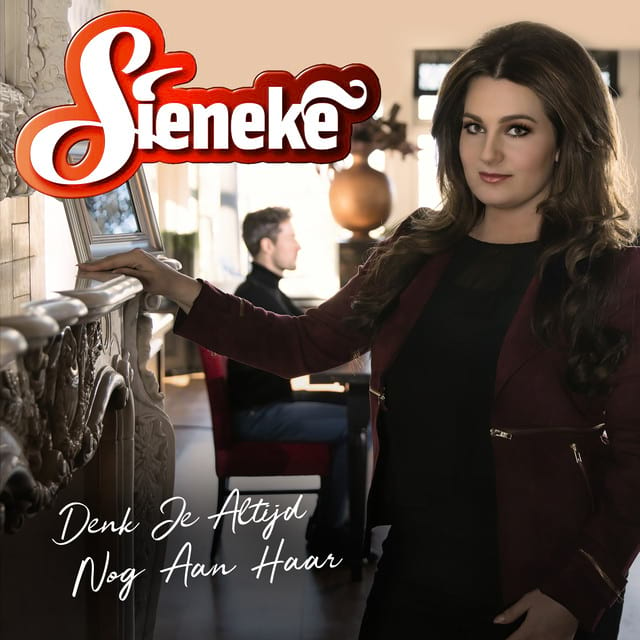 Lyrics and music by D. Deutscher, G. Loose and J. Hense. It's a song in Sieneke's typically folk style, with a dash of summer, sure to bring a smile to your face. Enjoy!
Denk je altijd nog aan haar is available on the following digital platforms:
About Sieneke
Sieneke Ashley Kristel Baum-Peeters (Nijmegen, 1992) is a Dutch singer, predominantly in the genre volksmuziek (folk-music, popular Dutch-language music usually associated with the working classes, also called levenslied, life-song).
Sieneke, who is also a trained hair-stylist, released her first album of cover-songs in 2007. Her mainstream breakthrough came when she participated in the Dutch selection for Eurovision 2010, being mentored by popular Dutch-language artist Marianne Weber.
Sieneke interpreted the song Ik ben verliefd (Sha-la-lie) (I'm in love Sha-la-lie), composed and written by Dutch artist Pierre Kartner, known for his successes in the 1970's as Vader Abraham (Father Abraham). He also composed and wrote the song De oude muzikant (The old musician), sung by Ben Cramer at Eurovision 1973 (14th, 69 points).
Sieneke eventually won the national selection. Despite criticism about the song, which was considered to be too simple and outdated, and the overall selection process (Pierre Kartner chose Sieneke by flipping a coin), Sieneke won the public with her charming personality.
Representing her country at the 2010 Eurovision Song Contest in Oslo, Norway, Sieneke and Ik ben verliefd (Sha-la-lie) unfortunately did not go through to the Grand Final, placing 14th out of 17 contestants with 29 points.
Sieneke looks back positively on Eurovision and cherishes the experience, also she has stated that perhaps she was too young and unprepared for the grand contest.
Despite not qualifying, Ik ben verliefd (Sha-la-lie) was covered in Swedish by The Drifters and German versions were recorded by Sebastian Charelle, The Cölln Girls and Jessica Ming.
Sieneke went on to have a successful career in the Dutch-language music scene, sometimes referred to as Prinses van het Levenslied (Princess of the life-song).
ESCToday is growing and always looks for new members to join our team! Feel free to drop us a line if you're interested! Use the
Contact Us page
or send us an email at
[email protected]
!