It seems that Yianna Terzi's song Oniro mou is becoming a sensation this season. The 2018 Greek Eurovision Song Contest participation, has a steady upward course on YouTube views from its very first moments of revelation, reaching up to 2 million in two weeks!
2 million and counting…
The song's official lyric video, unveiled by Yianna's record label Panik Entertainment Group, has been peeking the YouTube trends in Greece every day since 16 February. It feels very exciting to her and the whole Greek delegation receiving such a quick response with high number of views and quite positive comments from press and people from all over the world. According to a short interview that Yianna gave last week, this was not expected so soon.
Moreover, it was to the Greek entrant's pleasure to inform us that Oneiro mou has made it in the Swedish charts, in #48, via an Instagram story.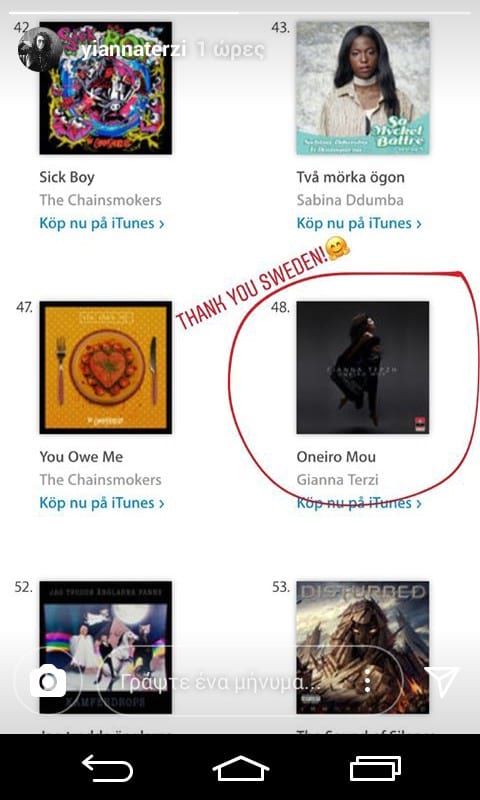 Preparations in full swing
The Greek team is currently gearing up for the forthcoming performance on the stage of Altice Arena at the first semi-final and hopefully at the Grand Final on 12 May, with their following step being the presentation of the official music video of the track next Thursday, on 8 March. The presentation will take place through a special televised show Sto dromo gia ti Lisavona (On the road to Lisbon), and will air on ERT1, ERT HD, ERT World and via live webcast.
Yesterday saw the release of a short video from Yianna's vocal rehearsals, which you may witness below:
Greece and Yianna Terzi will compete in the 2nd half of the first semi-final on 8 May. The 63rd Eurovision Song Contest will be taking place between 8, 10 and 12 May at the Altice Arena in Lisbon, Portugal.
What's your opinion on the Greek entry? Could it bring the Balkan country back to its older Eurovision glories this year?
ESCToday is growing and always looks for new members to join our team! Feel free to drop us a line if you're interested! Use the
Contact Us page
or send us an email at
[email protected]
!