The stunning Azerbaijani 2018 Eurovision hopeful Aisel has released her Eurovision entry X My heart.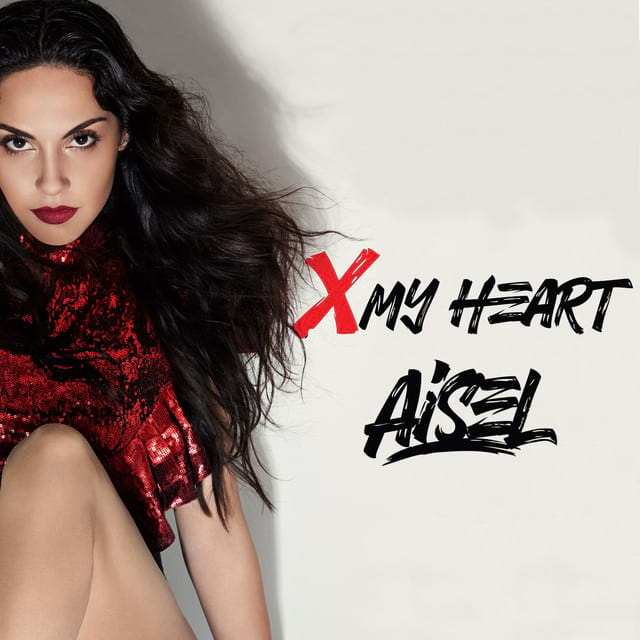 Aisel will be representing Azerbaijan at the 2018 Eurovision Song Contest in Lisbon with X my heart. The Azerbajani hopeful filmed the official videoclip of her song in Athens, Greece.
The 2018 Azerbaijani Eurovision entry is written by the famous Greek composer/producer Dimitris Kontopoulos and Swedish songwriter Sandra Bjurman.
Both authors have had a victory at the Eurovision Song Contest: Dimitris Kontopoulos won the viewers vote in 2016 with You are the only one and Sandra Bjurman won the Eurovision song contest in 2011 with Running scared.  The song has been arranged by Dimitris Kontopoulos and Tim Bran, the man behind the production of City lights, the Belgian entry back in 2017, who has also worked with several well-known artists such as, The Verve, London Grammar, Birdy, Halsey, Bloc Party and others.
X my heart has been recorded in London and the mix of the song belongs to Ash Howes, internationally recognised for his mix work for One Direction, Dido, The Corrs, Ellie Goulding and many others.
Check out the official lyric video of Aisel's Eurovision entry X my heart.
Listen to Aisel's Eurovision entry X my heart on Spotify:
About Aisel
Ictimai, the Azerbaijani national broadcaster, selected Aisel via an internal selection in order to fly the Azerbaijani flag at the 2018 Eurovision Song Contest in Lisbon.
Born in 1989, the 2018 Azerbaijani Eurovision hopeful  began her musical career at a very tender age and over the past few years has performed various musical styles, with jazz being her favorite genre. Last year saw the beautiful Azerbaijani star take the 2018 at Zhara Fest stage, one of the most important music festivals in Azerbaijan, where she got the chance to perform along with former Eurovision acts.
Azerbaijan in Eurovision
The Land of Fire aka Azerbaijan debuted at the Eurovision Song Contest in 2008 and has won the competition in 2011 with Ell and Nikki's Running scared. The country successfully hosted the 2012 Eurovision Song Contest in Baku.
Azerbaijan will compete in the first semi-final of the 2018 Eurovision Song Contest on 8 May in Lisbon.
ESCToday is growing and always looks for new members to join our team! Feel free to drop us a line if you're interested! Use the
Contact Us page
or send us an email at
[email protected]
!