Following the withdrawal of Diogo Piçarra from the Grand Final of Festival da Cançao 2018, RTP the Portuguese national broadcaster has announced that Susana Travassos will be replacing Piçarra in the competition.
Susana Travassos finished 8th at the Second Semi-final of the 2018 Festival Da Cançao and will replace Diogo Piçarra in the Grand Final of Festival da Cançao on Sunday 4 March.
Susana Travassos- Mensageira
Diogo Piçarra- Cançao do fim
The 2018 FdC Grand Final line up and running order
Sem medo – Rui David

Mensageira – Susana Travassos

Sunset – Peter Serrado

Zero a zero – Joana Espadinha

O voo das cegonhas – Lili

Para sorrir eu não preciso de nada – Catarina Miranda

Anda estragar-me os planos – Joana Barra Vaz

 Amor veloz – David Pessoa

 Patati patata – Minnie & Rhayra
(sem título) – Janeiro
Bandeira azul – Maria Inês Paris

 Para te dar abrigo – Anabela

 O jardim – Cláudia Pascoal

Só por ela – Peu Madureira
Festival da Cançao 2018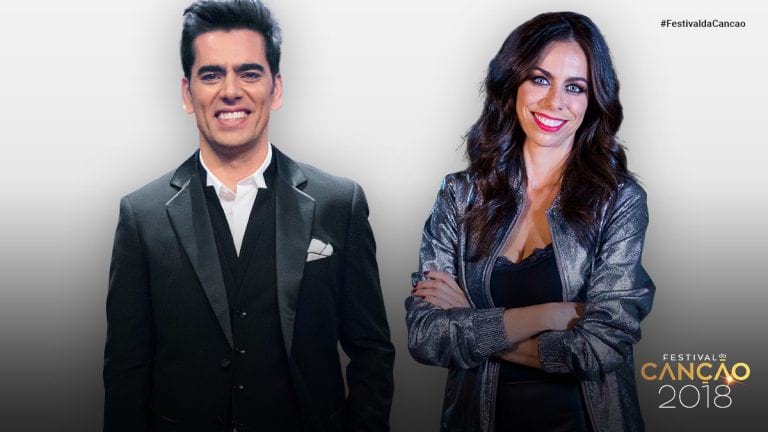 The 2018 edition of Festival da Cançao (FdC) consists of 3 shows: the first 2 shows of FdC 2018 were held at the RTP's Studio 1 in Lisbon, whilst the grand final will be travelling outside the Portuguese capital, namely to Guimarães.
We will be heading to the north of Portugal in order to select the 2018 Eurovision hopeful who will follow Salvador Sobral's footsteps.
A total of 26 acts  participated in the 2018 Portuguese national selection Festival da Cançao 2018.
The Grand Final of Festival da Cançao will take place on 4 March at the Pavilhão Multiusos de Guimarães in Guimarães. A total of 14 acts will fight for the right to fly the Portuguese colours at the 2018 Eurovision Song Contest in Lisbon. The gala will be hosted by Filomena Cautela (Eurovision 2018 host) and Pedro Fernandes.
The show will be broadcast live at 22:00 CET and will be broadcast live at 22:00 CET on RTP 1, RTP International, RTP America, RTP Asia and RTP Africa. Viewers will also be able to view the gala online via RTP Play.