One of the hot favorite acts to win the golden ticket to Lisbon on Sunday's Portuguese national final Diogo Piçarra has withdrawn from the competition. The multi talented Portuguese artist revealed his decision via his official Facebook page today.
Diogo Piçarra is a celebrated young singer and composer in Portugal and was amongst the hot favorites to win the 2018 Festival da Cançao and fly the Portuguese colours at the 2018 Eurovision Song Contest.
He won last Sunday's FdC semi-final garnering the highest votes from the public and jury with his entry  Cançao do fim.
Plagiarism accusation
Hereafter the song was accused of plagiarism and similarities were drawn to previosly released church hymn titled Abre os Meus Olhos by an Evangelical pastor from Universal Church of the Kingdom of God. The social media platforms went into a frenzy comparing both songs whilst the many media portals ran the story.
The withdrawal
Following the mediatic hype and alleged accusations the singer informed the national broadcaster that he had decided to desist from participating in the competition because of the current conditions.
Just a few hours ago Diogo posted a message on Facebook revealing his decision to withdraw from the competition:
To all this family, I inform you that I decided to finish my participation in Festival da Cançao.

There aren't enough words to thank you all for the support and affection that I have received in the last 24 hours from classmates, friends, family and fans.

My position remains in relation to my music, quiet conscience and head high. But I don't intend to feed this cloud anymore. All of this created around my participation is no longer music.

I would like to say that I would have been very proud to represent my country in a contest like Eurovision, but now it doesn't make any sense at all, to carry this out.


My career and life don't depend on this, it's only up to you and in that sense I know I'll always be well accompanied.

To all fellow participants I would like to see one of you to win the forthcoming 2018 Eurovision Song Contest, and I will be here, like all Portuguese, applauding standing. Thanks for everything.
RTP's reaction and press release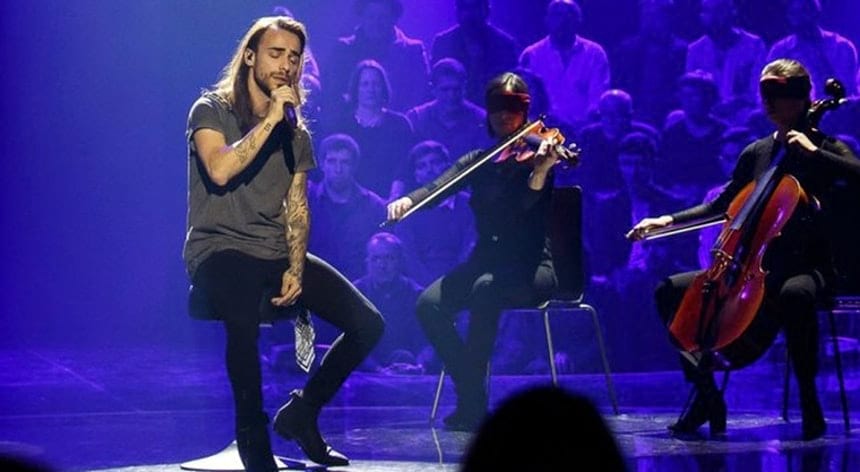 RTP, the Portuguese national broadcaster, released the following note after Diogo's withdrawal:
RTP understands and respects the decision of composer and performer Diogo Piçarra to withdraw "Cançao do fim" from Festival da Cançao 2018.

Regardless of the arguments and questions raised on the issue, RTP did not doubt at any point the integrity of the artist, whose career already speaks for itself.

Mensageira, the song composed by  Aline Frazao and performed by Susanana Travasos ,which placed in the second semifinal of Festival da Cançao will be replacing the winning entry  Cançao do fim , (according to the regulations).

The song Mensageira assumes the number 760 100 802 (drawn for Diogo Piçarra), with the count starting from scratch from now.

RTP thanks Aline Frazão and Susana Travassos for the fair play of this participation.

The final of the Song Festival will take place next Sunday, March 4, at 9:00 pm at the Multiusos de Guimarães.
Thus Susana Travassos will replace Diogo Piçarra on Sunday's Portuguese national final where a total of 14 acts will battle for the golden ticket to Lisbon.
ESCToday is growing and always looks for new members to join our team! Feel free to drop us a line if you're interested! Use the
Contact Us page
or send us an email at
[email protected]
!