CyBC, the Cypriot national broadcaster has announced today that Eleni Foureira will have the grand honour of flying the Cypriot flag at the forthcoming 2018 Eurovision Song Contest in Lisbon.
CyBC had initially opted to select its Eurovision act and entry for Lisbon via a national selection, but now has changed its plan of action and gone internal. Hence Aphrodite's island has opted for an internal selection for the fourth consecutive year.
Eurovision fans will be delighted to see Eleni Foureira on the Eurovision stage in Lisbon. The Cypriot broadcaster is all set to battle for the Grand Prix in Lisbon and bring back the coveted trophy on Cypriot soil for the very first time.
Eleni will be singing Fuego in Lisbon. She is all set to impact the European audience with an eye catching and dazzling performance when she takes the Eurovision stage next May.
CyBC is plans to release Eleni's Eurovision entry by early March.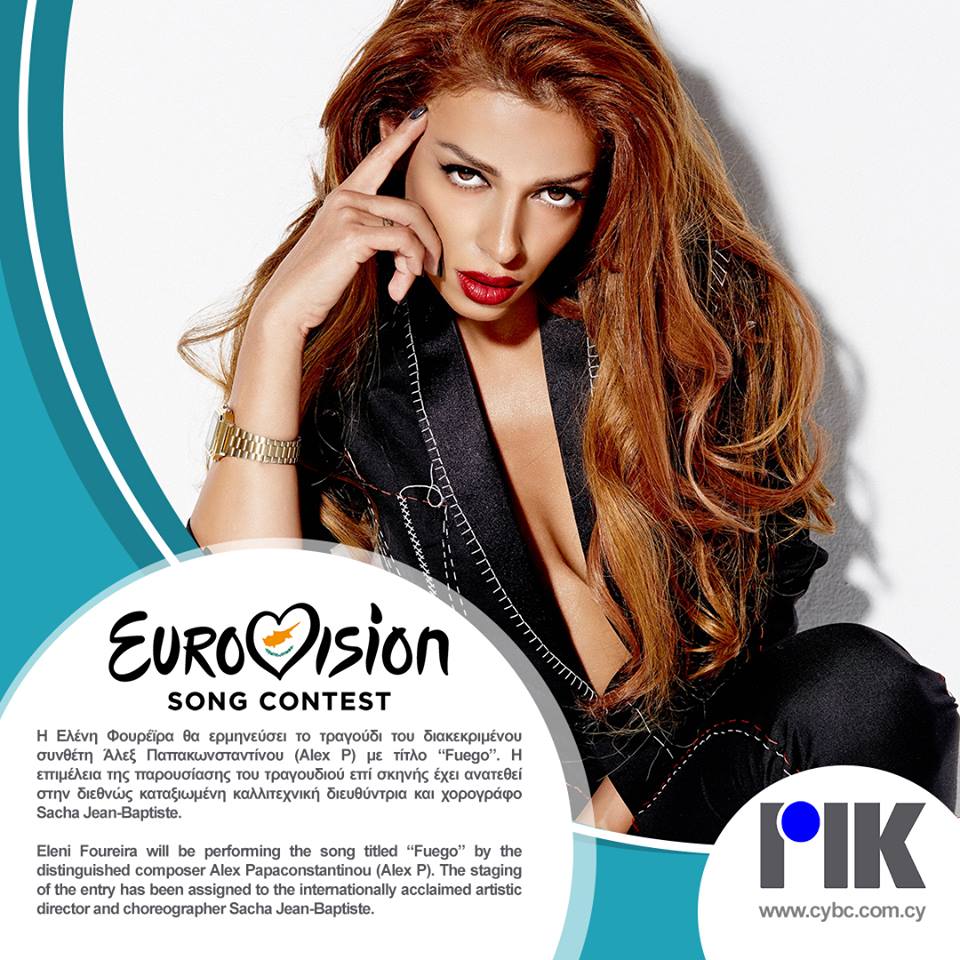 The artistic director for the 2018 Cypriot Eurovision entry will be none other than Sacha Jean-Baptiste, who has been behind the staging of various countries in recent years:  Australia, Cyprus, Georgia, Bulgaria and Armenia.
The 2018 Cypriot Eurovision entry has been composed by Alex Papaconstatinou, the man behind several Eurovision entries; Greece 2007, Azerbaijan 2009 and Cyprus 2012.
About Eleni Foureira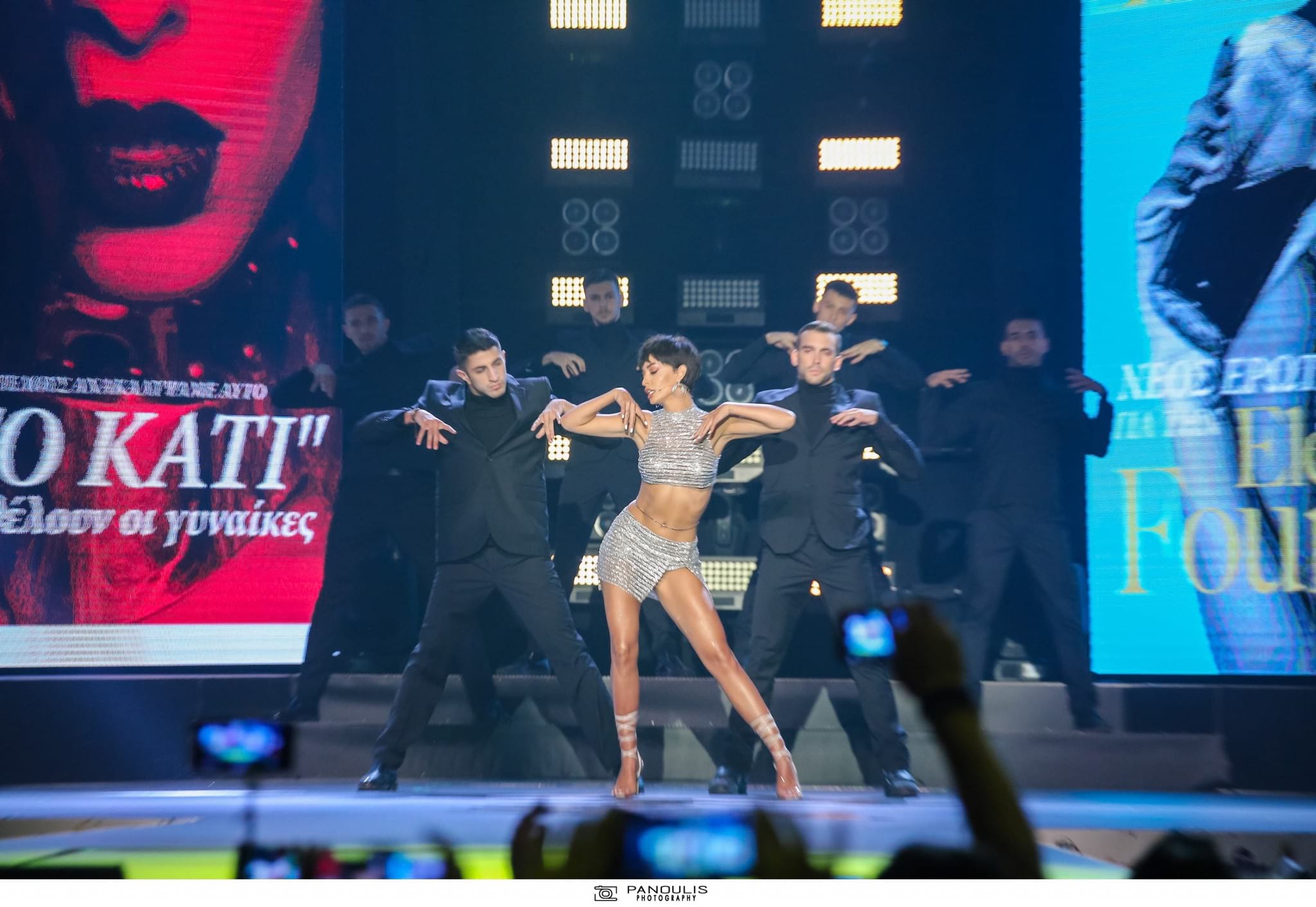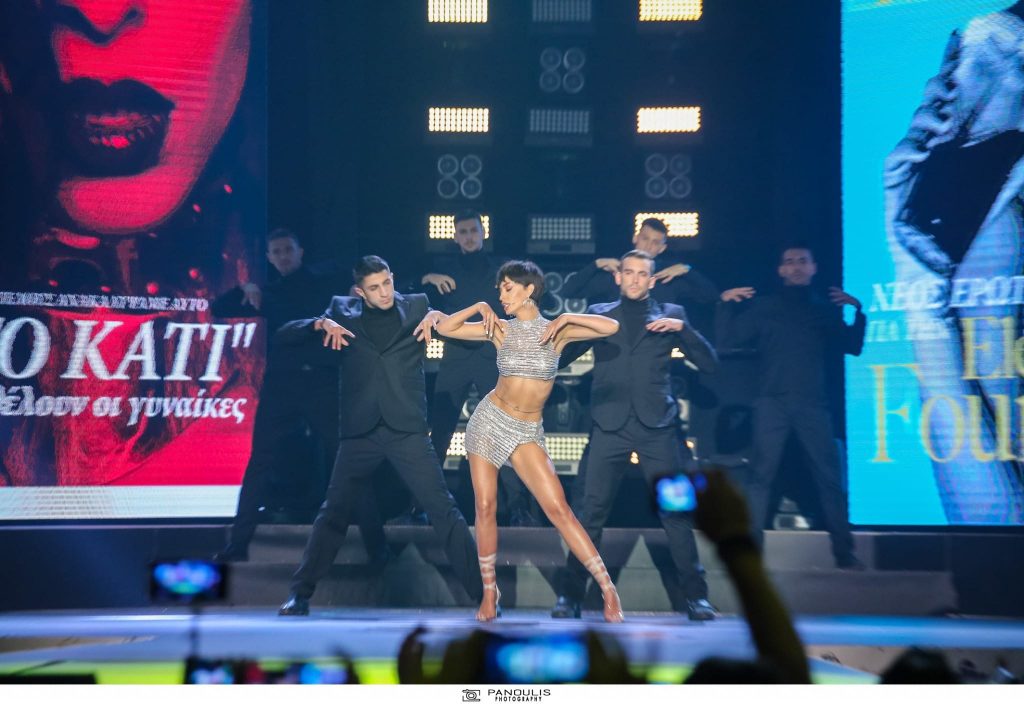 Eleni Foureira was born in Fier, Albania in 1987. She moved with her family to Greece and settled in Athens where she pursued a career in music. The sexy Greek pop star has charmed the Greek audience with her charismatic performances and unique voice. Eleni has won the hearts of both young and old and has established herself in the Greek music scene.
Foureira has 3 albums behind her and has had many hit singles both in Greece and Cyprus, having received many awards in both countries: Pio erotas pethenis, Reggaeton, Pes to kathara, Come tiki tam, Ase me, To kati pou exeis, etc.
The Greek superstar has taken Greece by storm with her energetic and flamboyant stage performances, notably her annual appearances at the coveted Greek MAD TV Awards and MAD Fashion Walk have left viewers mesmerised with Foureira's charm and magnetism.
Eurovision: A dream come true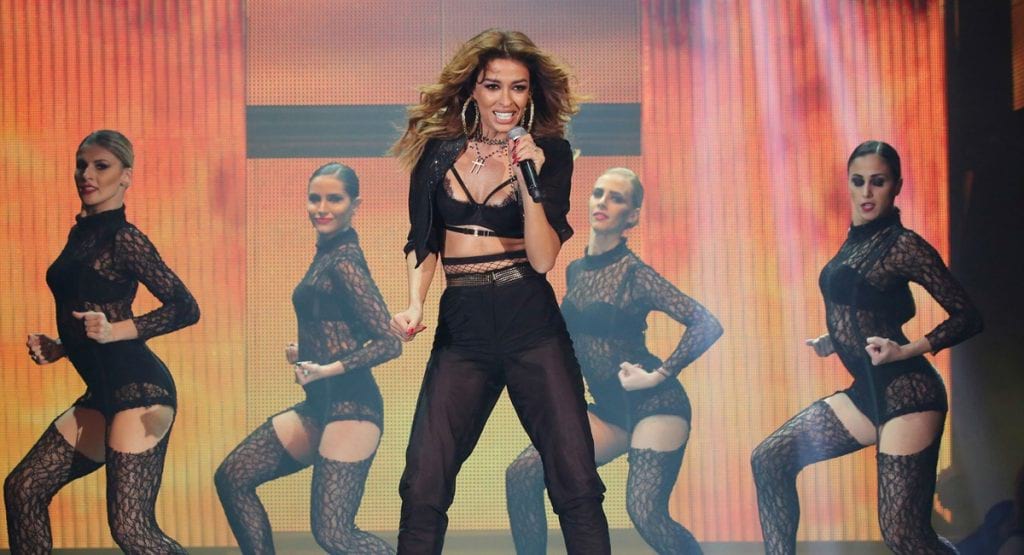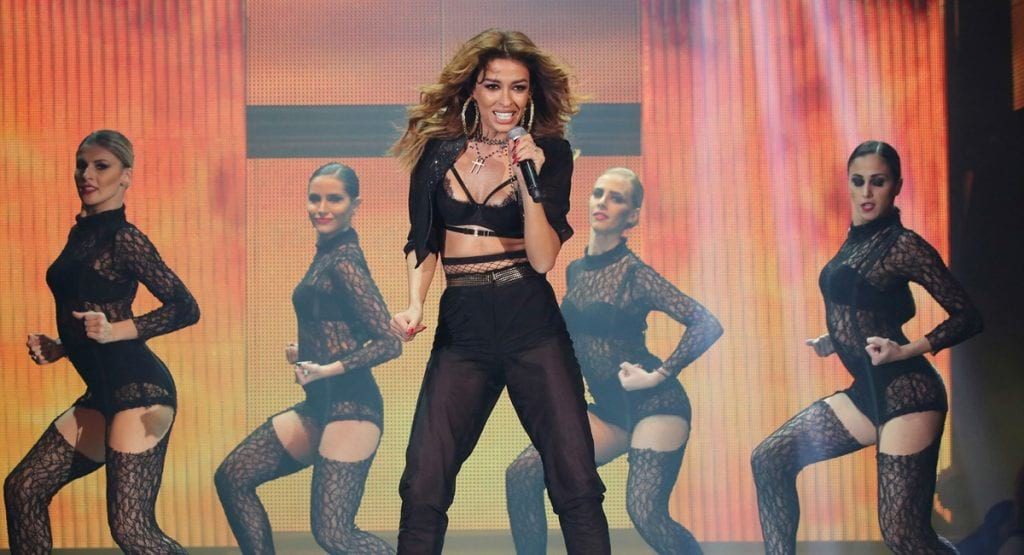 Eleni Foureira has had her eyes set on the Eurovision Song Contest for a long time. It has been the star's long awaited dream to grace the Eurovision stage. 2018 will see her long held dream realised when she represents Cyprus at the 63rd Eurovision Song Contest.
The Greek star attempted to fly the Greek flag at the 2010 Eurovision Song Contest when she partook at the 2010 Greek national final with Manos Pirovolakis and Kivotos tou Noa. Lady luck was not on her side back then, as she placed 2nd behind Alkeios's Opa and missed out on flying to Oslo.
2013 saw Foureira join forces with the 2004 Ukrainian Eurovision winner at the Greek national final. In 2015, Eleni released the Greek version of the 2015 Israeli Eurovision entry Golden boy (Sto theo me paei), which was very well received in Greece.
Eleni and Manos Pirovolakis competed at the 2010 Greek national final
Eleni performs Wild Dances with Ruslana at the 2013 Greek national final
Sto theo me paei
Cyprus in Eurovision
Cyprus joined the Eurovision Song Contest in 1981 and is yet to win the competition. The country's best result in the contest remains a fifth place achieved on three ocassions: Anna Vissi (1982), Hara & Andreas Constantinou (1997) and Lisa Andreas (2004).
In 2017, CyBC went internal for a 3rd consecutive year and gave Hovig the honour to fly the Cypriot colours in Kyiv with his entry Gravity. He achieved a 21st placing in the Grand Final in Kyiv.