Hosting the Eurovision Song Contest is no chickenfeed as it entails a lot of effort, hard work and expenses. Our beloved contest has grown immensely since its birth back in 1956. Today it consists of 3 live television shows, many side events and official venues/locations (Opening Ceremony, Red Carpet, Euroclub, Eurovillage, Press Center etc.) with circa 1,500 journalists and 40 plus competing nations. Not forgetting all the other trimmings which come along with hosting the event: security, city dressing, stage, theme art and logo, promotion etc.
Indeed hosting the contest requires a lot of money and can be an immense financial burden on the host country, but how will Portugal face this draconian task?
Financing and costs
RTP's President  Mr. Gonçalo Reis shed more light on the costs and financing of Eurovision 2018 during last night's news bulletin on RTP. He said that next year's edition would be one of the cheapest ones in recent years:
It will be one of the most cost efficient contests in recent years…
The City of Lisbon and Lisbon Tourism will play a key role in organizing the forthcoming Eurovision Song Contest and will cover a great amount of the costs. Both entities will be responsible to organize the side events, city dressing, city events etc. Whilst the Tourism of Portugal will also contribute to the event. Bear in mind that Portugal will be hosting the Eurovision Song Contest for the very first time and it will be an excellent window to the world both for the city and country to showcase themselves in the best possible way.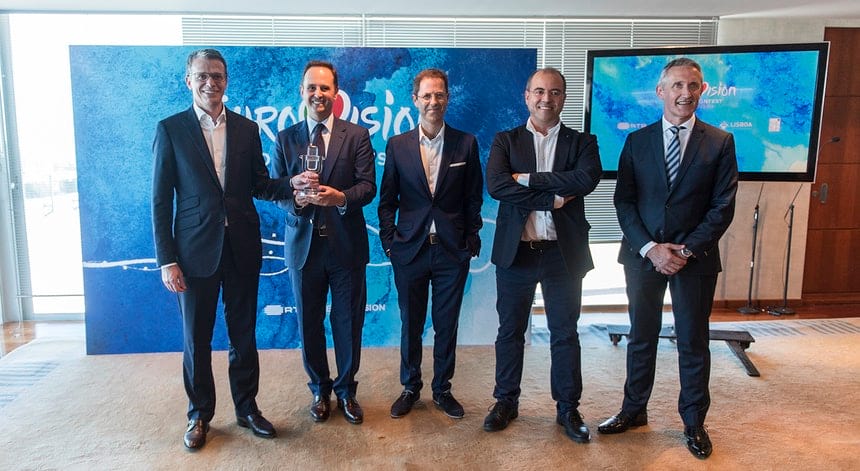 Other costs will be covered by sponsors, ticket sales etc. RTP will be responsible to cover the costs of organizing the 3 television shows. The Portuguese broadcaster will be concentrating all its forces in the coming months on organizing the 3 television shows.
Why Lisbon?
Lisbon was selected to host Eurovision 2018 due to its excellent infrastructure: perfect venue to host the event (MEO Arena), great hotel capacity, international airport with direct flights to most European cities and world capitals, excellent and efficient transport system. The city has become one of the most popular tourist destinations in Europe offering sun, sea, culture, music, history, nightlife and great restaurants to its visitors.
RTP is happy and honoured to organize the Eurovision Song Contest next year.
The 2018 Eurovision Song Contest is scheduled to be held on 8, 10 and 12 May 2018 in Lisbon, Portugal.