Portugal confirmed the 2018 Eurovision Song Contest host city along with the dates yesterday much to the delight of Eurovision fans. Many more details regarding the upcoming contest were revealed too.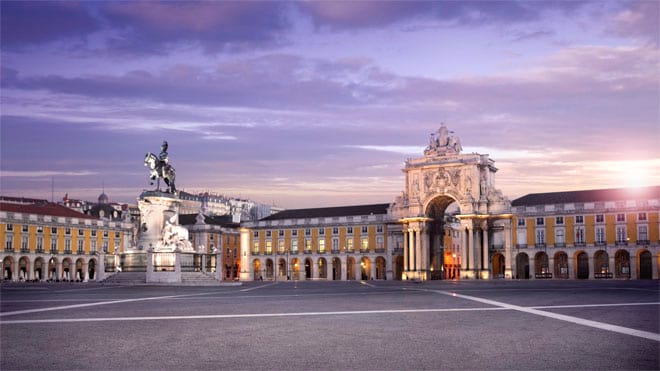 The potential venue for the 2018 Eurovision Village will be Lisbon's Praça do Comércio (Commerce Square) aka Terreiro do Paço with the backdrop of the Tagus River. Terreiro do Paço is one of the most iconic sights in the Portuguese capital and will be the hot spot during the 2 Eurovision weeks. It is also the potential location for the 2018 Eurovision Red Carpet/Opening Ceremony as the Lisbon City Hall is just a stone throw's away.
Water, oceans and seas will play a key role in theme of the 2018 Eurovision Song Contest. Both the Eurovision venue at Parque de Naçoes and the Praça do Comercio are located on the shores of the Tagus River.
Lots of action and entertainment for Eurovision fans is expected take place at Lisbon's Commerce Square during Eurovision. The City of Lisbon has reserved this location for the 2 Eurovision weeks.
RTP the Portuguese national broadcaster, the City of Lisbon, Lisbon Tourism and Portugal Tourism are working round the clock in order to showcase an extraordinary show come May.
It is very the first time Portugal will be hosting the Eurovision Song Contest and the country will do its level best in organizing the event in the highest level and welcome the whole world come May.