Belgian Eurovision 2017 representative Ellie Delvaux, better known as Blanche, has travelled to Kyiv to start her Eurovision-adventure. The artist talked to VRT's De Redactie.be about all things Eurovision, including revealing the designer of her stage outfit.
Blanche will represent Belgium with her electropop song City lights. Whan can we expect from the young artist on the Eurovision stage? Blanche revealed some aspects of her performance to De.Redactie.be.
Blanche is overjoyed to be representing Belgium at the ESC 2017. She hopes to do her country justice, and finds strength in a small booklet in which she writes down her thoughts, lyrics, and such:
I won't take a lucky charm with me, but a note-book for doodles and sketches. I often have it with me, and I'm very attached to it.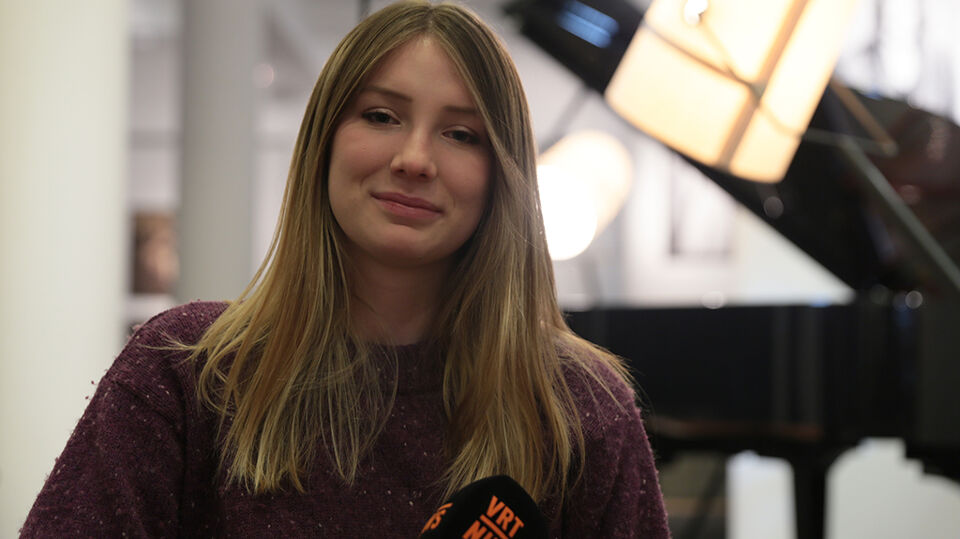 Dress by Belgian designer Johanne Riss
Blanche revealed that her stage outfit is designed by Johanne Riss, a designer from Brussels. The singer shared some details of the dress:
No black. It will be a dress by Johanne Riss, a designer form Brussels of whom I heard many good things. We wanted to choose Belgian fashion anyway, because we represent our country as a whole. The design and the colour you will discover during the Song Contest. Johanne was very open, and wanted to understand the concept and the act, and not just do her own thing. I was involved in the decision about how my dress looks. I find the final result very beautiful, and it really suits who I am.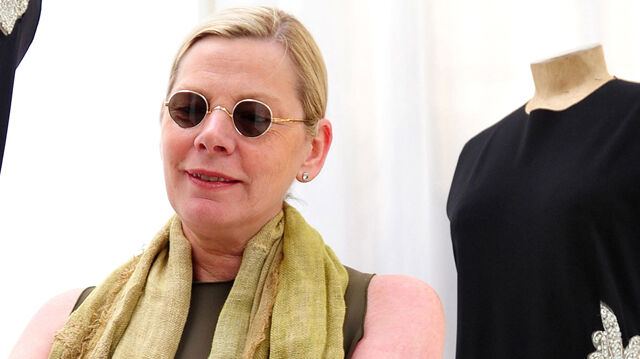 The act
Blanche did not want to reveal too much about the actual stage presentation, but she gave some hints:
City Lights is a pure love song, but I also sing about the various aspects of the light, such as the stars, flames and darkness. Those words give colour to the story in my lyrics. City Lights is a slowbeat electropop song, for which a modern choreography could be a possibility.
But we won't be seeing a complicated dance choreography, as with Blanches 2015 Belgian Eurovision predecessor Loïc Nottet, who achieved a respectable 4th place in the Grand Final:
He moves marvellously by nature, and I don't, really (laughs).
Blanche's musical inspirations
Blanche's voice has been compared to those of Adele, Lana Del Rey and London Grammar. The Belgian singer appreciates those compliments, which bring a blush to her face:
They all three have beautiful voices, and I also love their music. Especially that of London Grammar, I had a period in which I played her music on repeat. Now I mainly enjoy listening to male voices, in slower songs. Momentarilly, Alt J and Tom Rosenthal are my favourites. And in French I often listen to Fauve, Stromae, or the older classics. I have a broad musical taste, but I love Alt J and Stromae.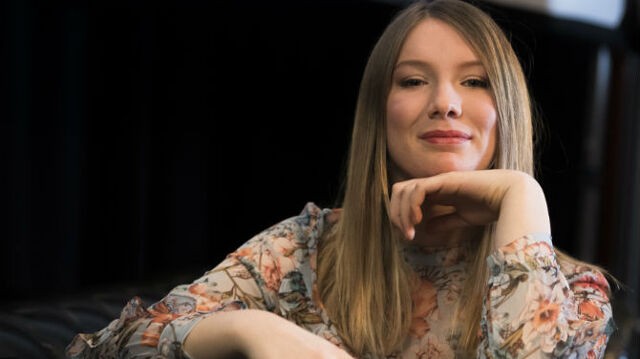 Favourite
Blanche's song City lights is considered to be among the favourites to potentially win the ESC 2017, according to various fan polls. How does the singer handle this expectation?:
That appreciation gives me a lot of confidence. I now know that people who follow the Song Contest from up close, and are inclined to vote, already like my song. Of course, a lot of people watch the show and vote, but don't know the songs beforehand. I'll also have to convince them in the moment itself, and that's where I feel a lot of pressure. I réálly don't want to let anyone down. I'll fully charge myself for that and I'll give all that is in me.

I've resolved myself to enjoy everything. During the repetitions I'll have to be very concentrated and go for it, but for the rest I'll try to keep as calm as possible. And off and on take a refreshing dive in the swimming pool of my hotel.
After Eurovision
Following the ESC 2017, Blanche first wants to finish her studies, and then enjoy a quiet summer holiday:
It's already been a very crazy and busy year. This summer, I want to take some holiday, and make time for myself and my friends. In the fall I want to be in top form to make new music.
You may read the original interview (in Dutch/Flemish) here
Ellie Blanche Delvaux (Brussels, 1999) is an upcoming singer-songwriter from Belgium. She gained mainstream attention due to her participation in the popular TV-show The Voice Belgique in 2016. She was chosen by Belgian broadcaster RTBF to represent Belgium at the 2017 Eurovision Song Contest in Kyiv, Ukraine.
Blanche will perform her entry City lights in the first half of Semi Final 1 on Tuesday 9 May 2017, from position 5.
Enjoy the official music video of City lights by Blanche: