The first version official event schedule of the Eurovision Song Contest 2017 is now published, with full information about each day's rehearsals, press conferences and extra activities.
The schedule is useful for the those who will attend the events in Kyiv as well as for the fans and followers at home, in order to know when its a country's time to shine on the stage during rehearsals or in the press room during press conferences and meet and greets. It is notable that this year's Eurovision will be held over 14 days and not 13 as used to be (in order to save money). Hence, the first rehearsals will begin as early as 30 April.
During the first eight days, each country will have a set of First Rehearsal (30 minutes), Meet and Greet (20 minutes), Second Rehearsal (20 minutes) and Press Conference (20 minutes). Since Day 9 onwards – it's all about dress rehearsals and a live broadcast – four events in total for each show.
Having hard times finding out when your favourite countries rehearse and talk to the press? Check out our cheatsheet! All times are local (CET+1 hour)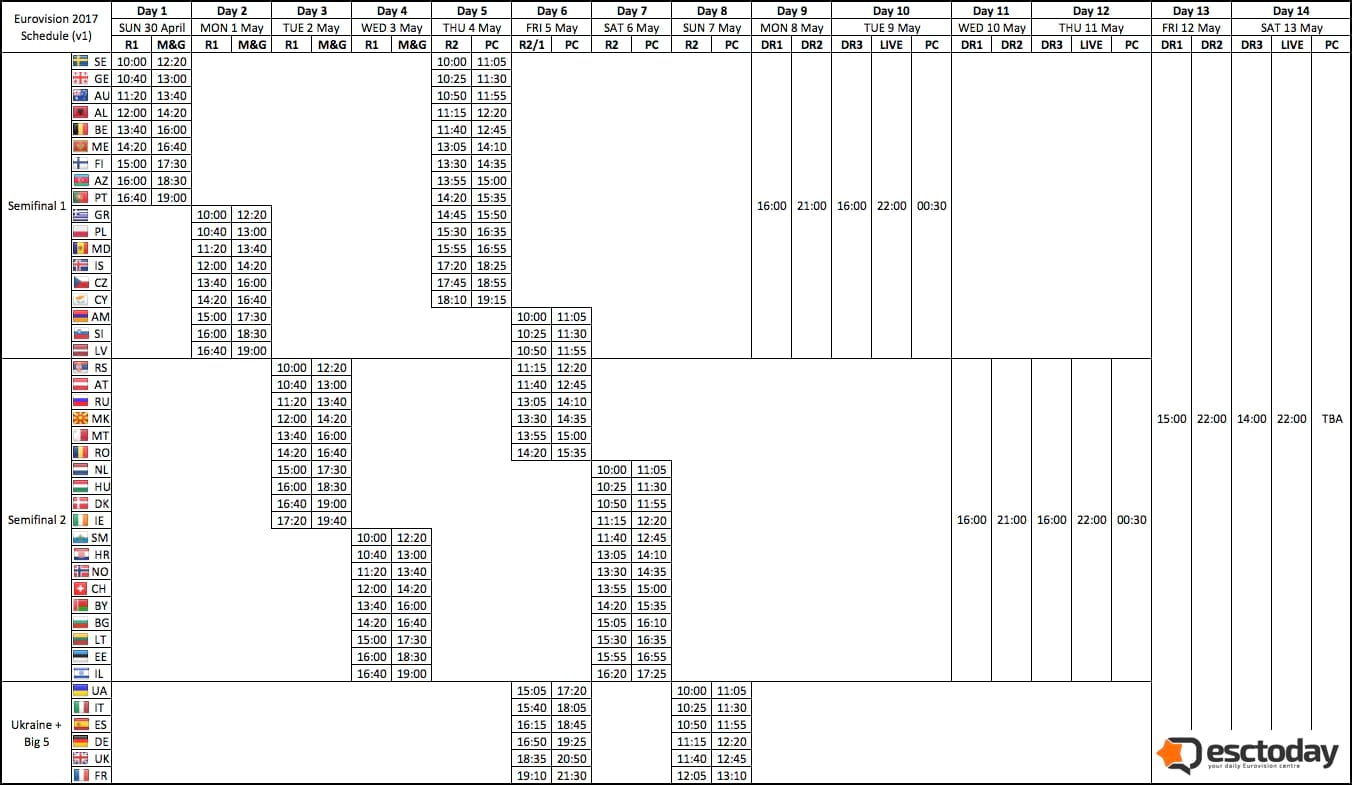 No, it's not a mistake: according to the published schedule, Russia still has its time for rehearsals and press conferences, although the Russian broadcaster has officially announced its withdrawal from the contest four days ago.
The full detailed event schedule can be found on the official Eurovision Song Contest website. Note that the schedule is subject to changes and updated versions might be published, so we encourage you to check eurovision.tv for updates from time to time.
ESCToday is growing and always looks for new members to join our team! Feel free to drop us a line if you're interested! Use the
Contact Us page
or send us an email at
[email protected]
!