The official ticketing company for the 2017 Eurovision Song Contest, Concert.ua, has released access pass tickets for the EuroClub venue for this year's competition.
This year's EuroClub will take place at the CEC Parkovy, as was revealed earlier this year, which will play host to the participating artists, delegations, press and fans into the late evening, seeing everyone gathering together and dancing the night away! The EuroClub will open its doors from the 1 May and will run right up until the 14 May.
Throughout the day from 11:00 local time, the Euro Fan Café will open its doors right through to 20:00 local time, in which give fans the opportunity to gather and meet with some of the competing artists. Other activities planned for the café include film screenings, Zumba and karaoke.
From 20:00 local time onwards, the EuroClub will open over the full 2 weeks and will include a number of guest performances featuring – what is described as – an interesting line-up, together with music presented by DJ OGAE.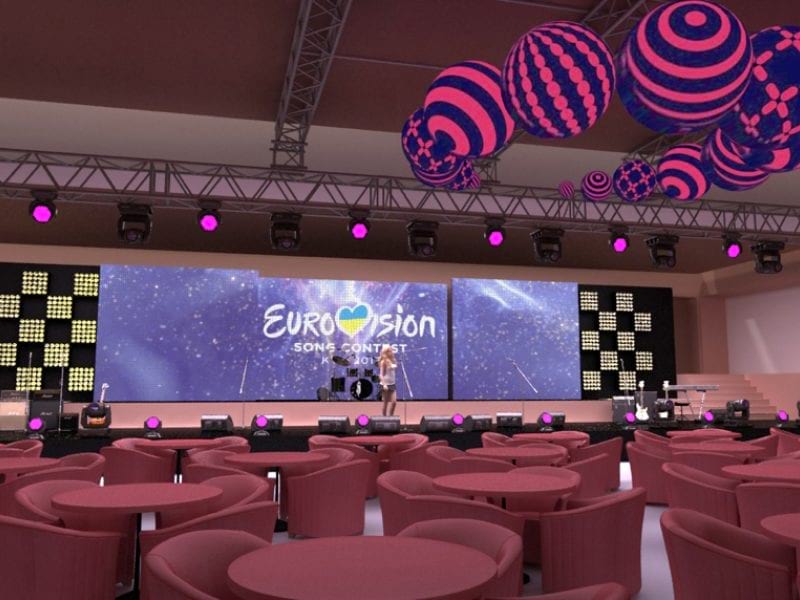 EuroClub access pass now available!
With 2 weeks of fun and exciting entertainment planned throughout the 2 Eurovision weeks, Concert.ua has today released special access passes which will allow fans to enter the EuroClub throughout the 14 days.
Tickets are currently on sale with prices kicking off at €40 if purchased before the 1 May; the ticket prices will rise to €60 after the 1 May. You can purchase the access passes via the official ticketing partner, Concert.ua.
The 2017 Eurovision Song Contest will take place on the 9, 11 and 13 May at the International Exhibition Centre in the host city of Kyiv.