In late February, the hosts for the Eurovision Song Contest 2017 were announced and they are Alexander Skichko, Vladimir Ostapchuk and Timur Miroshnichenko. Their clothes for presenting the contest will be determined by the winner of a competition run by Vogue UA in conjunction with the Eurovision 2017 committee.
Competition amongst the top Ukrainian designers to create the image of the Eurovision 2017 presenters is a great idea. We have three handsome men, and there is a lot of room for imagination. In addition, this competition complies with slogan of Eurovision this year Celebrate Diversity because it shows a variety of design solutions by Ukrainian professionals said the producer of Eurovision 2017, Stuart Barlow.
The competition entrants
Lake studio
Especially for the presenters Eurovision 2017, we have developed six unique images, the basis for which is a statement for the men's jackets, kimono structural wool, velvet and dense viscose, told Olesya Kononov and Anastasia Riabokon, designers at Lake Studio. Individual images highlight the unusual combination of colours and textures, as well as hand-embroidered floral motifs of the Voynich manuscript , depicting birds and prints by Ukrainian artist Dmitrya Moldovanova. The Lake Studio team started designing men's clothing last year, but has already gained the attention of Ukrainian fashionistas.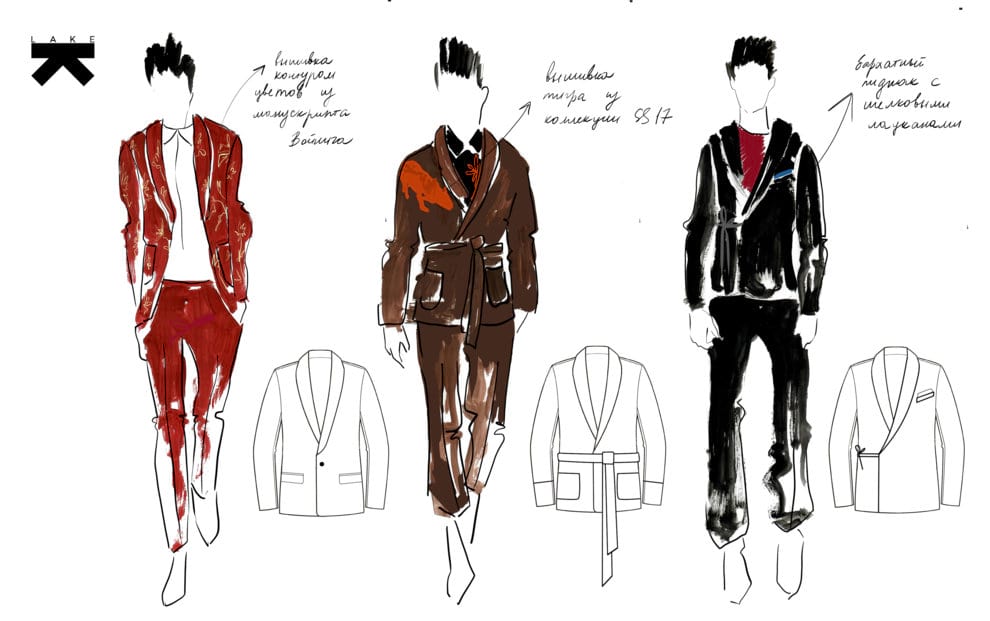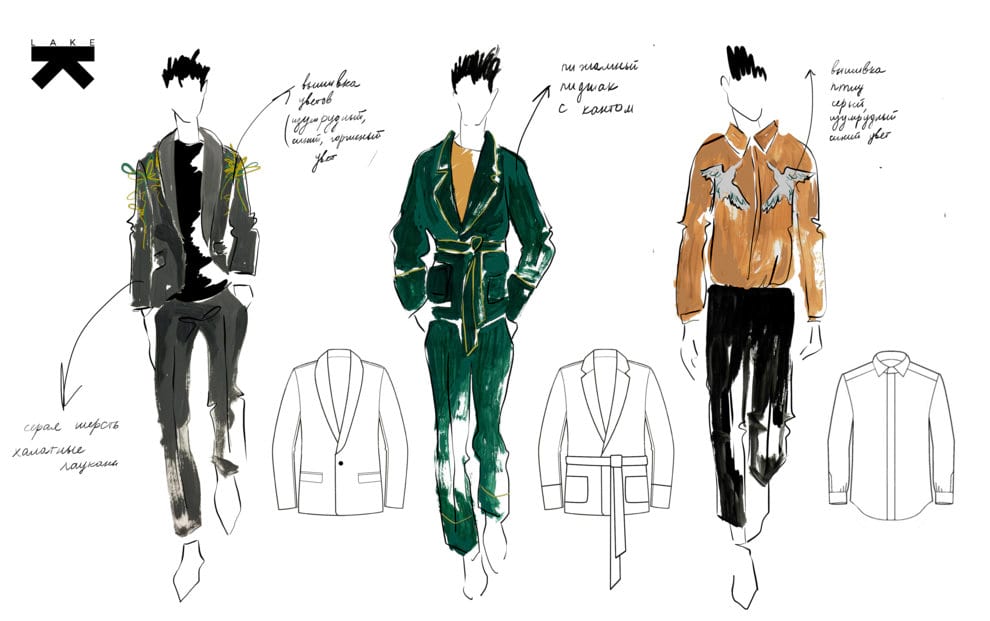 Podolyan
The work on the creation of images for the presenters involved monochromatic colours, with an emphasis on cut, the texture of fabrics and combining colours with each other. In my opinion, they should not be to bright, or too multilayered. The interpretation of the classic suit in a modern style, which in turn corresponds to the stylistic decision of the stage says Vladimir Podolyan.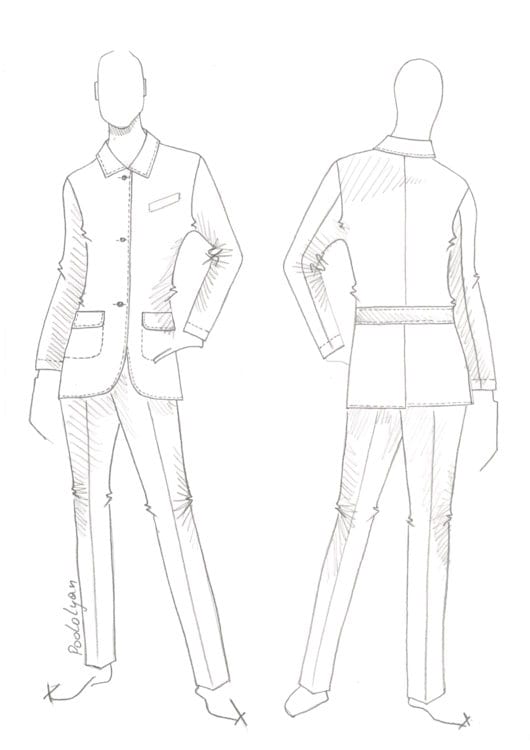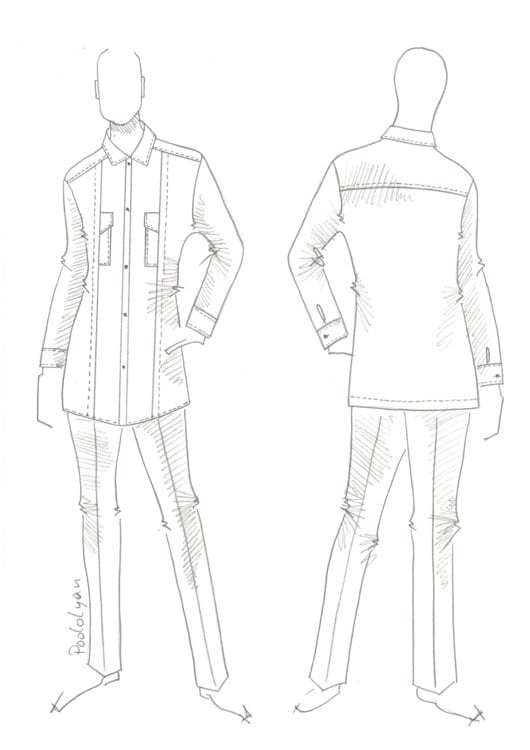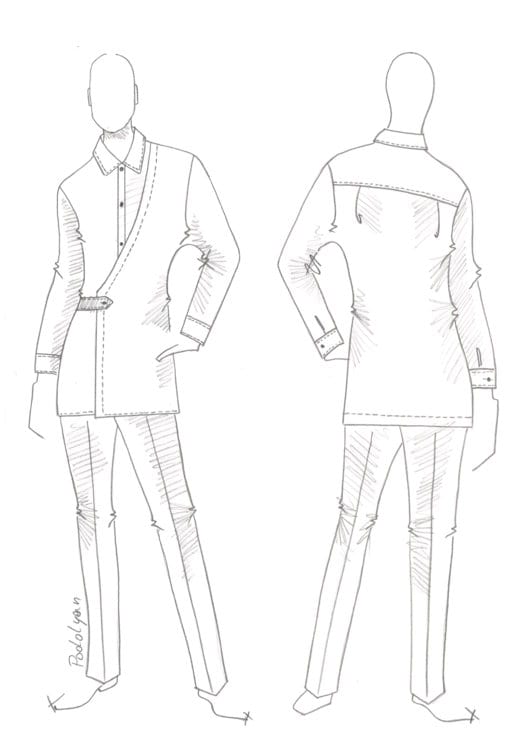 Andre Tan
Our choice – elegance with classic elements of the proposals. The costumes can be combined with a variety of shirts, or combined with a T-shirt. All the images are fresh, summery, bright, and additionally they can diversify the pocket handkerchiefs. Says designer Andre Tan, We see Alexander and Vladimir in smoking jackets. Timur differs in detail and how the top is worn: first option – an elegant classic, the second – for the classic dandy we have prepared a black and white shirt tuxedo, as well as classic black and white butterfly and ties . You can also experiment with the details and choose a shirt with collar, or a scarf.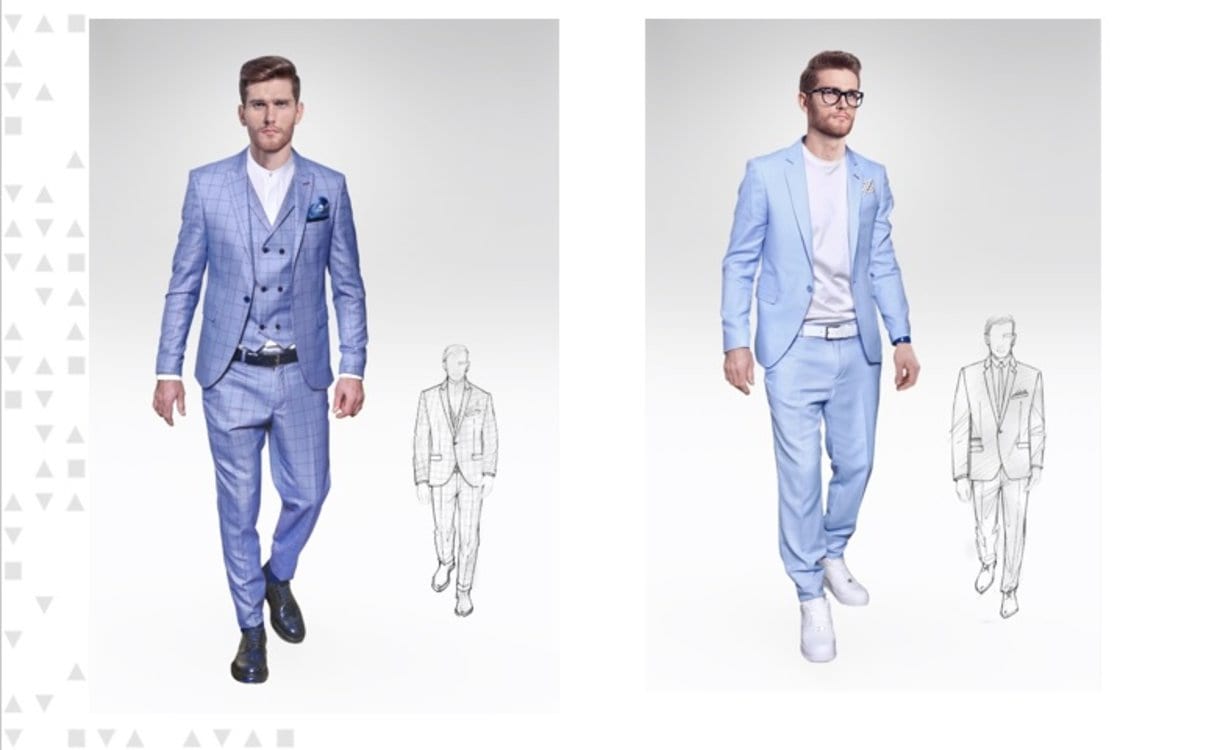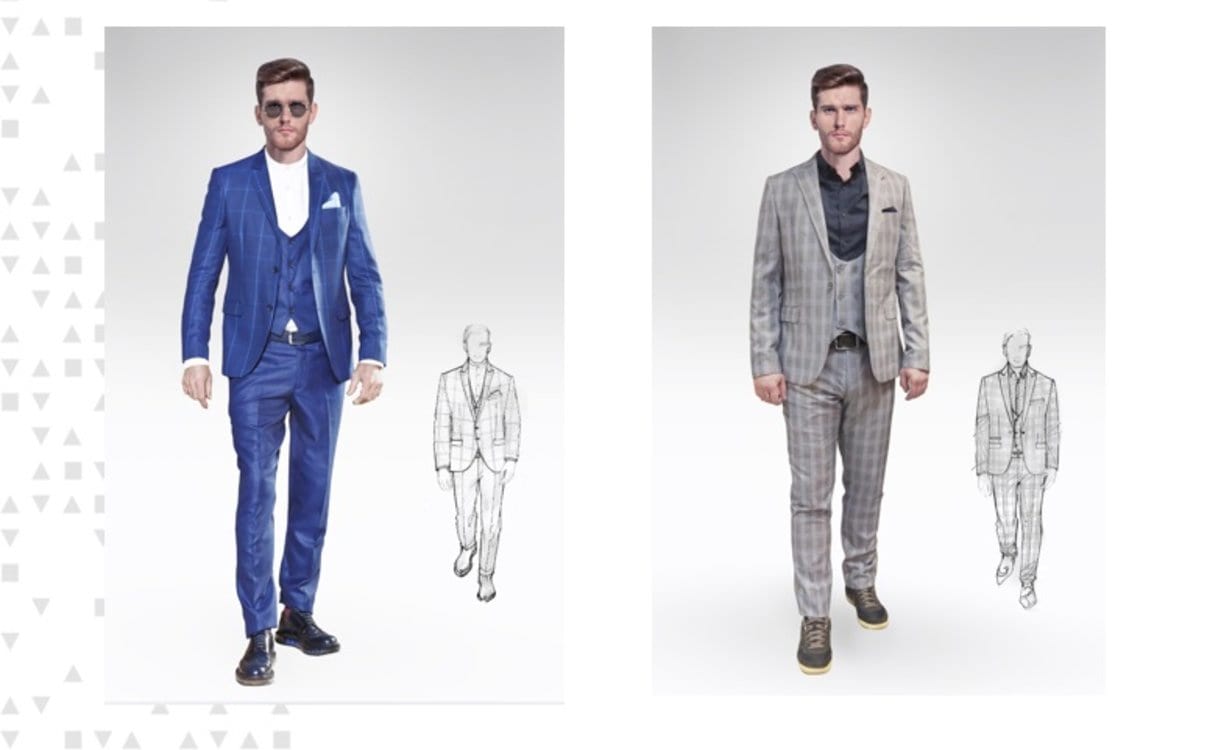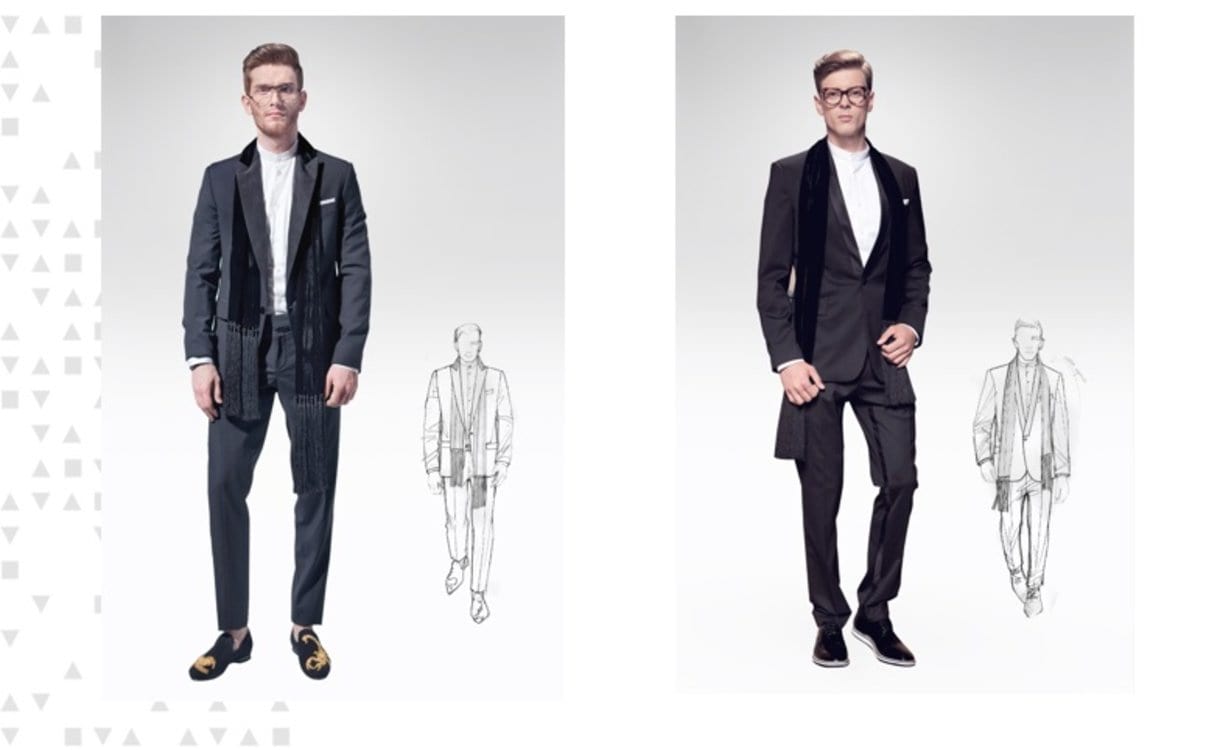 Frolov
My basic idea is to create outfits where you can keep changing the details in between. I see that each presenter has been one suit for the whole show, but thanks to the variety of interchangeable elements, they always looked a little different. Says Ivan Frolov, who was Jamala's designer last year. After all, a man's suit in it's entirety is almost a full walk-in wardrobe where you can  drape over the jacket, and leave just a waistcoat, and add a flower or a silk scarf – a lot of variants it is even possible to have them swap jackets on stage , why not?.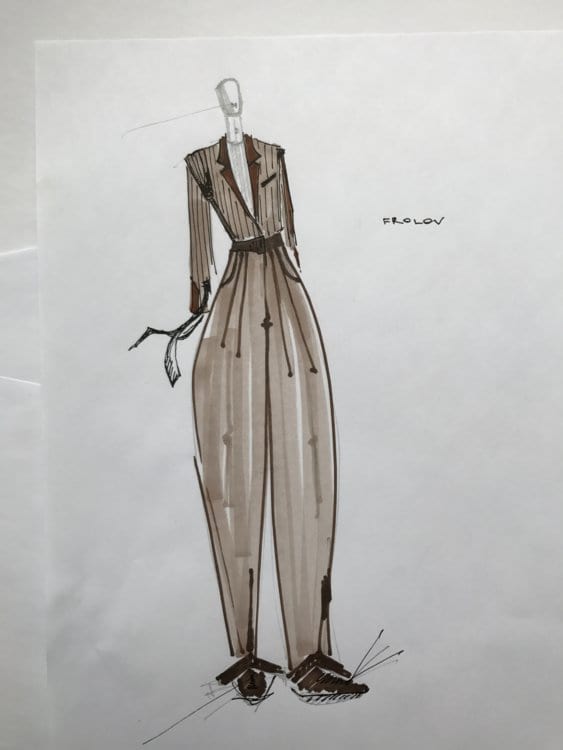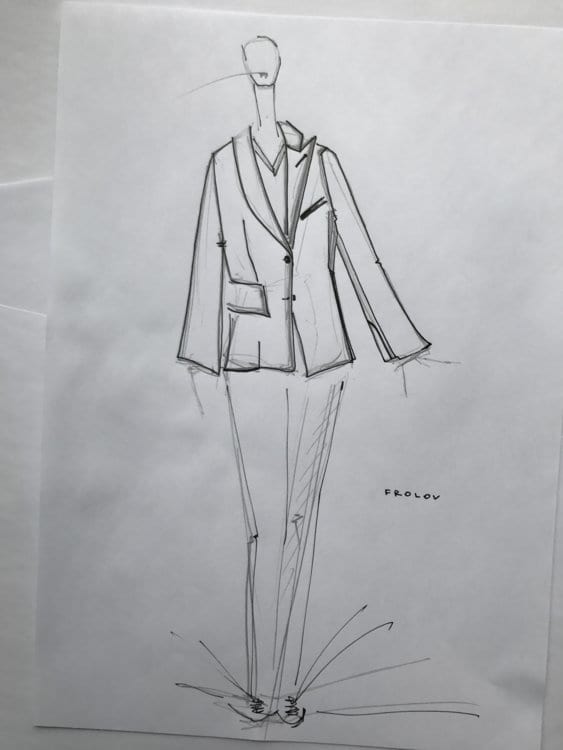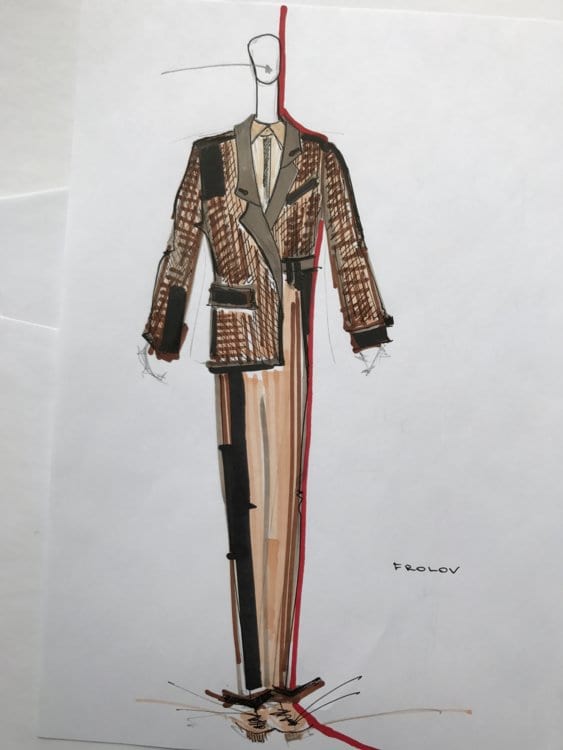 Indposhniv
Our idea is that to create an overarching image for all three was complicated: in the first semi-final, we see them in the light suits (jacket and trousers of different fabrics), in the second semifinal – in classical costume, and in the final – in the evening suits says Katherine Vozianova founder of Indposhiv. We like the combination of classic silhouettes and luxurious fabrics that will effectively appear in the frame of individual tailoring. We have been around for eight years and guarantee a perfect fit, which will lead the presenters to feel comfortable and look spectacular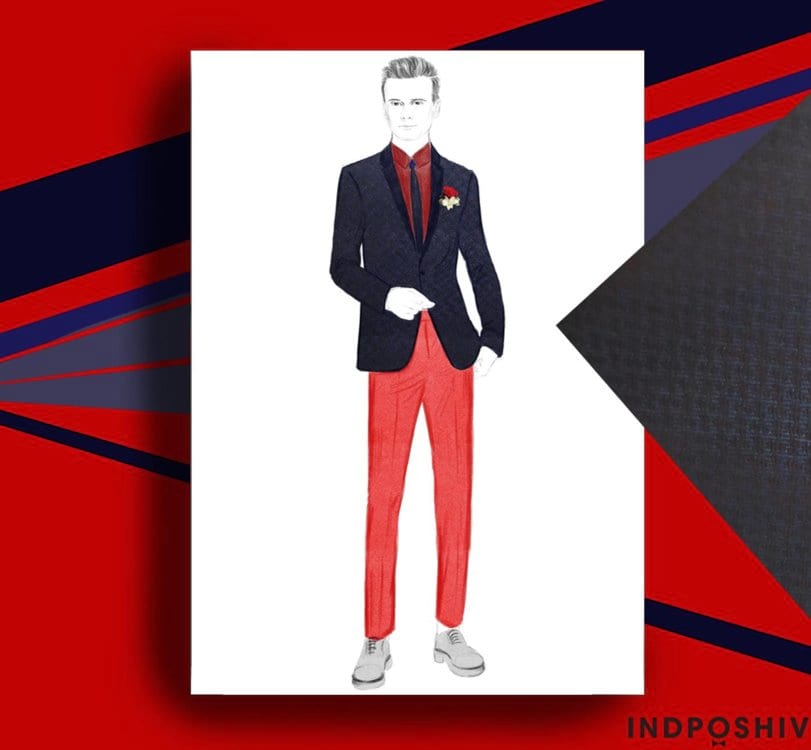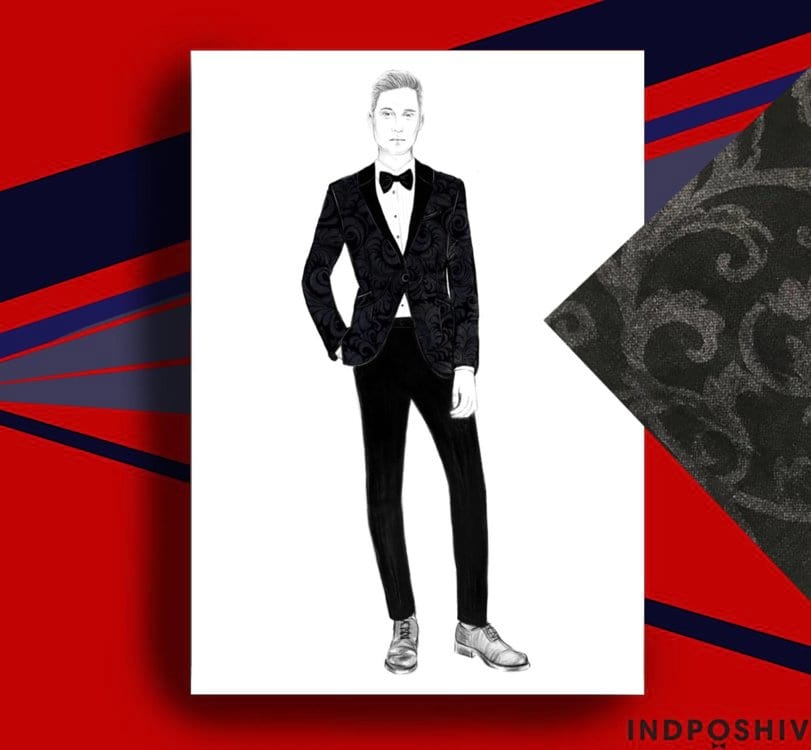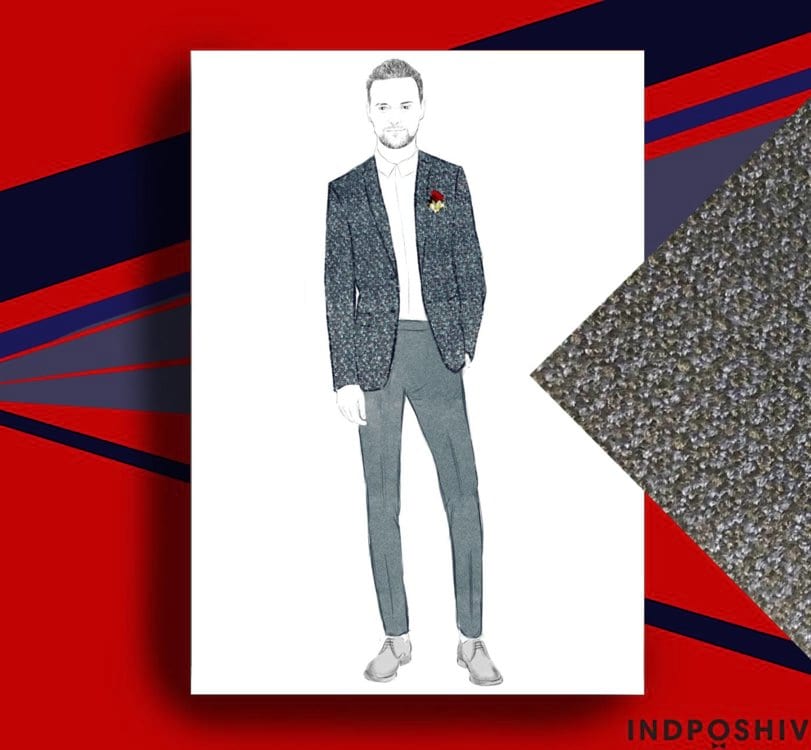 Gapchuk
Designer Alexander Gapchuk, who specialises in creating men's clothing, says of his designs for the presenters: I am inclined towards classic silhouettes and unexpected combination of prints. Above all, textures in one jacket can be combined – velvet. satin, wool and lures in combination with gold and silver. The suit bottoms will be strict and dark. Alexander Skichko and Vladimir Ostapchuk – national motifs, but for the green room presenter, Timur Miroshnichenko, I want something more relaxed, a kind of deformation of familiar classics. His image, I would call a meeting of street style and classic Scottish. The inspiration can be seen in the Florentine exhibition Pitti Uomo.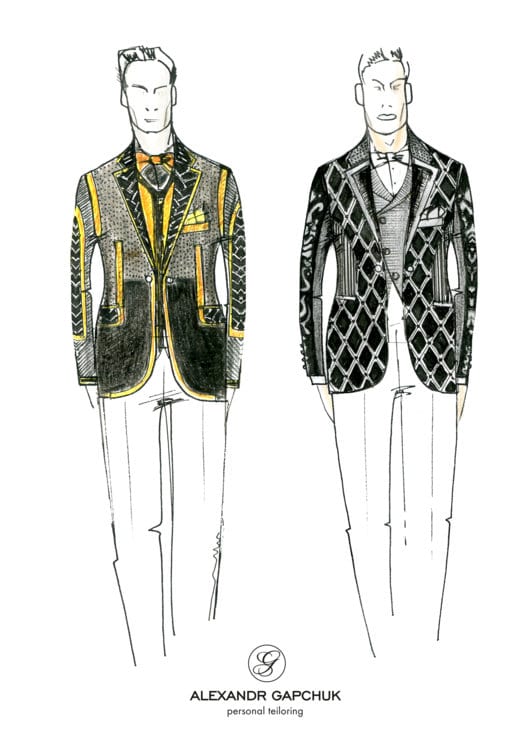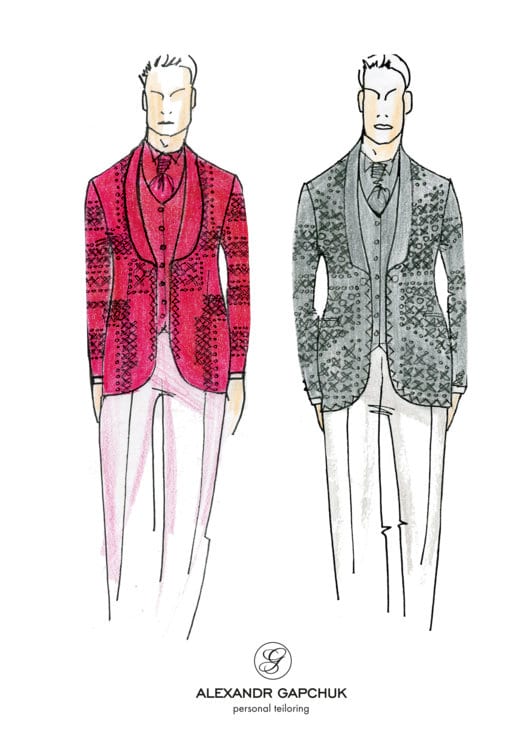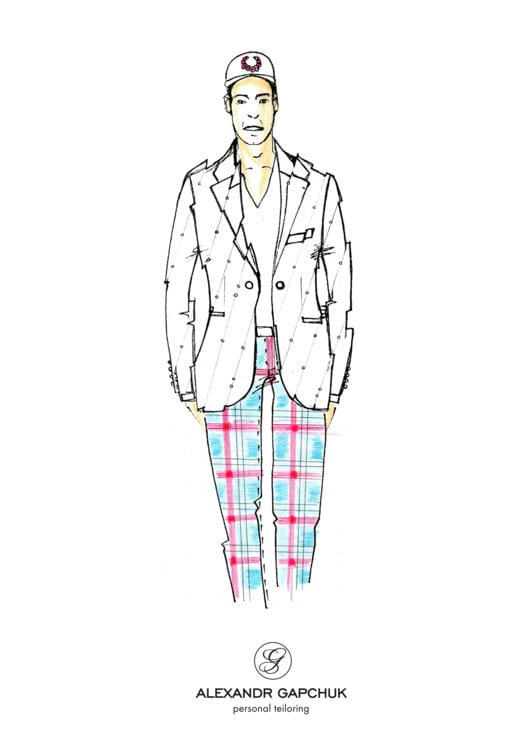 Luvi
The Ukrainian brand Luvi, established by designers Lyudmila Sedlyar and Victoria Zagrafova, has worked with many Ukrainian stars, including Tina Karol and Svetlana Loboda (Ukraine 2006 and 2009). They know how to make clothes that will look spectacular on stage. For presenting the Eurovision Song Contest 2017, they see costumes in black and white, but with interesting details – lapels embroidered with sequins, silver fittings or satin ribbon instead of a tie. In developing the sketches we focused on the stage design and that must be visible, so they must be in contrasting clothes Moreover, their costumes must have a good material to reflect light. Matte surface in this case is not suitable.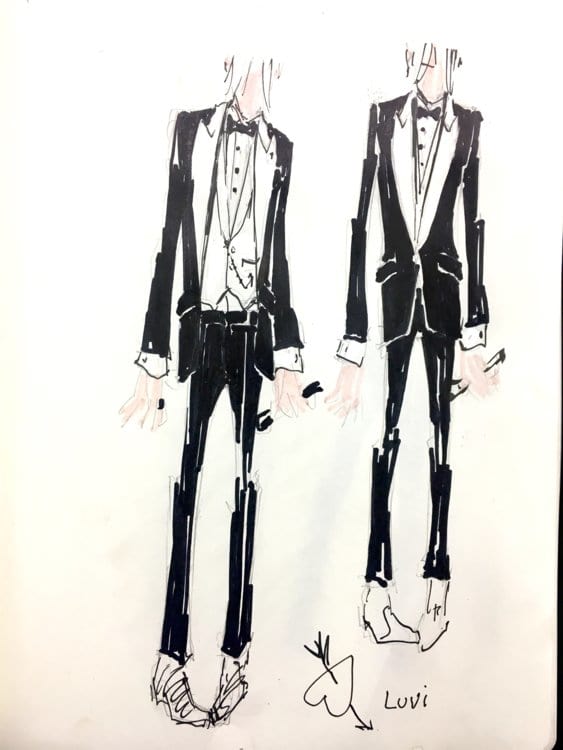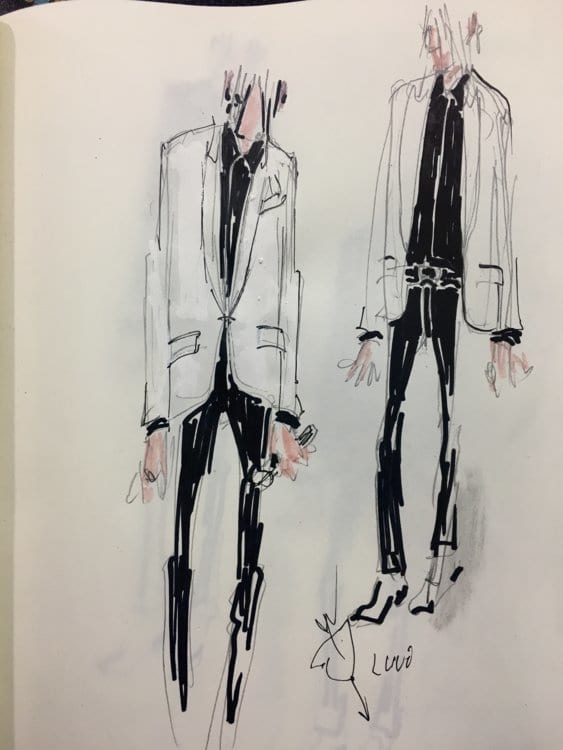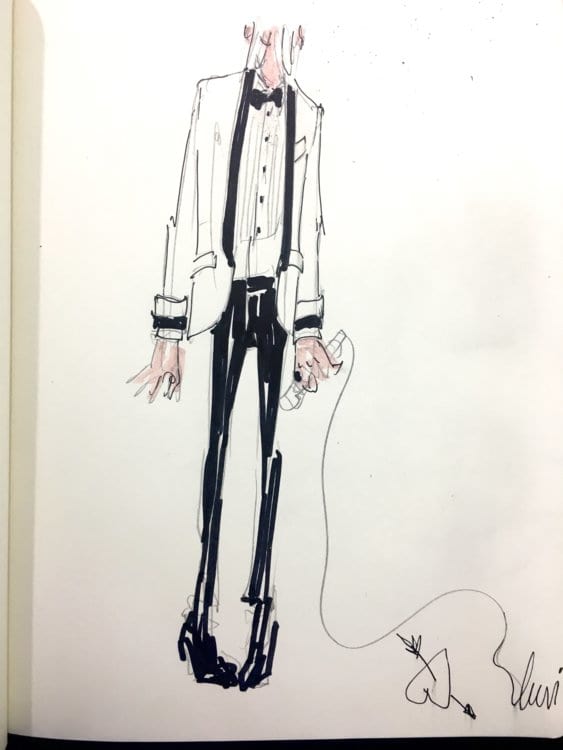 Litovskaya
I chose white suits in limestone and pearl colours and different textures that symbolise for me a clean sheet. It should all begin like a blank canvas to gradually be filled with bright colours, memories and emotions of the audience, the participants, all Ukrainians. I have presented a classic men's suit – it is a necessary element that can emphasise the character– explains Lilia Litkovskaya.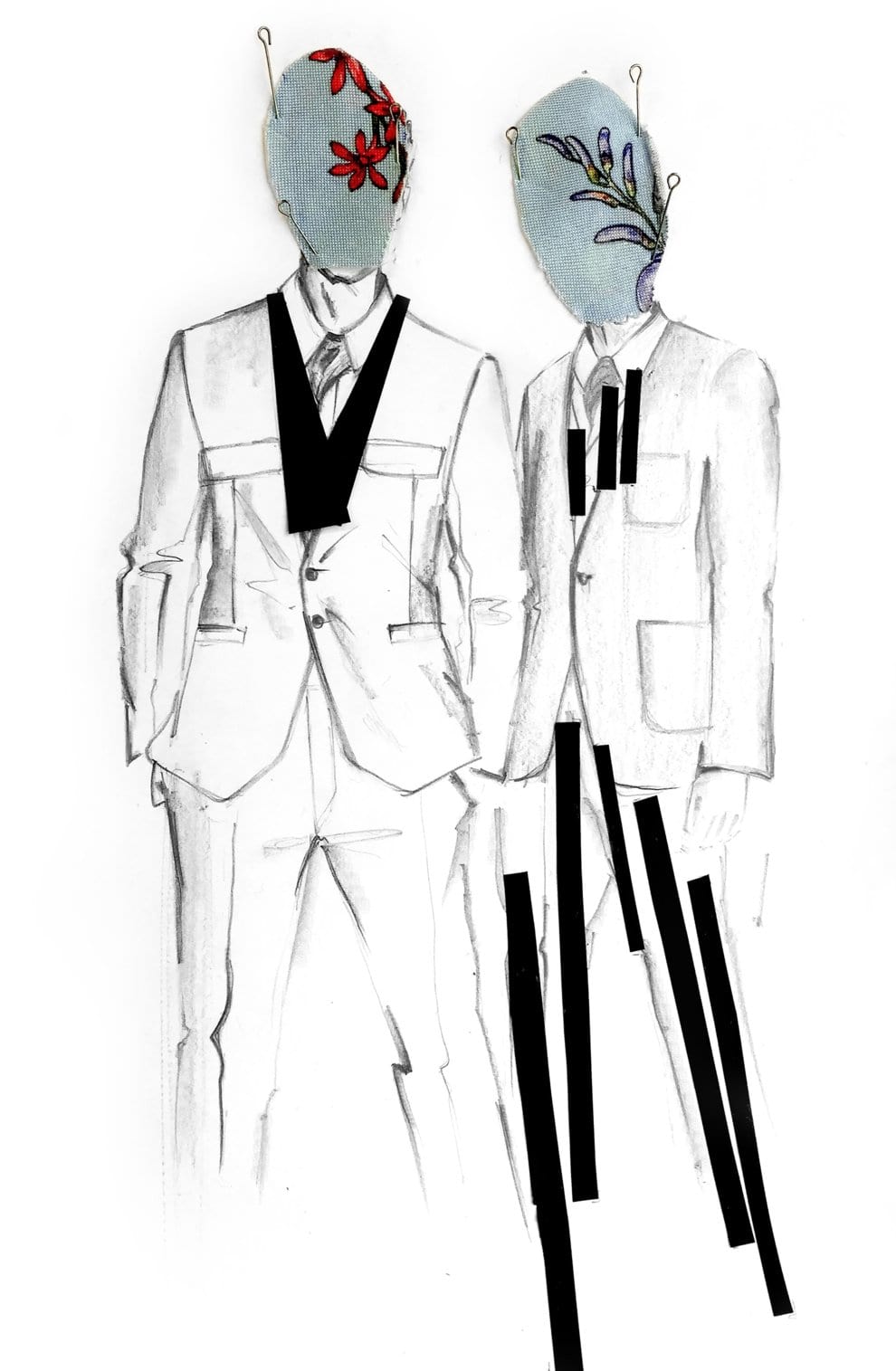 Burenina
Elena Burenina sees the presenters of the Eurovision Song Contest 2017 in bright costumes – she presented the three key areas that can be developed. Each of the images – it's the general idea, that you can move, toying with the details, textures and elements, says Burenina.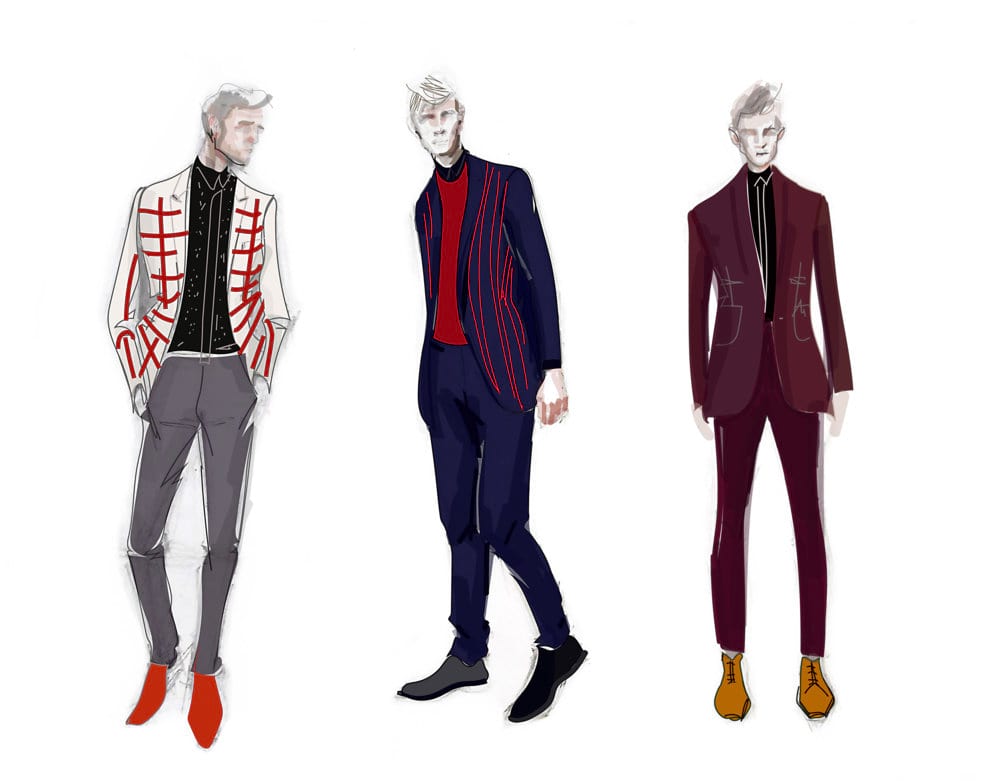 ESCToday is growing and always looks for new members to join our team! Feel free to drop us a line if you're interested! Use the
Contact Us page
or send us an email at
[email protected]
!