The 2017 Eurovision Song Contest Heads of Delegation meeting was held in Kyiv yesterday, where the HoDs from all the competing countries at the forthcoming Eurovision Song Contest were briefed by UA:PBC and the EBU about the ongoing Eurovision preparations.
The Heads of Delegation toured around the 2017 Eurovision Song Contest venue – the International Exhibition Centre. They got a chance to check out the ESC venue and its facilities. During the meeting they were briefed about various ESC related topics/issues including:  accreditation, transport, the Euroclub, Eurovision Village, the stage, Opening Ceremony, the Red Carpet, postcards, Eurovision events schedule and agenda, security, graphics, the main television show etc.
All HoDs submitted their respective candidate applications formally to the EBU including details regarding their entries, songs, videoclips, artists, staging details etc. The Heads of Delegation had the opportunity to meet the 2017 CORE Team, Kyiv City State Administration officials and UA: PBC officials.
The HoDs were thrilled to experience Kyiv and get a taste of what is in store for everyone come May, when the city will welcome everyone for Eurovision.
Both former Ukrainian Eurovision winners Ruslana and Jamala will both perform during the live shows. The official Red Carpet is scheduled to be held on Sunday 7 May at the Mariinsky Palace in Kyiv, followed by the Opening Ceremony at the Euroclub.
The venues for the following official Eurovision hotspots were confirmed today:
Pavlo Hrytsak (Executive Producer ESC 2017) says:
We presented our team and showed our preparations during the head of delegations meeting. More than 220 Ukrainian and foreign professionals joined our team for the last 4 weeks as we continue preparation for Eurovision 2017. I'm really thankful to those who came and worked with us during head of delegations meeting in Kyiv.
A total of 1,000 volunteers will be working round the clock during the Eurovision weeks assisting delegations, artists, fans and press in Kyiv. The Kyiv City State Administration will be organizing official tours for the accredited journalists, media, fans, delegations and artists during the ESC period.
Eurovision 2017 Press Conference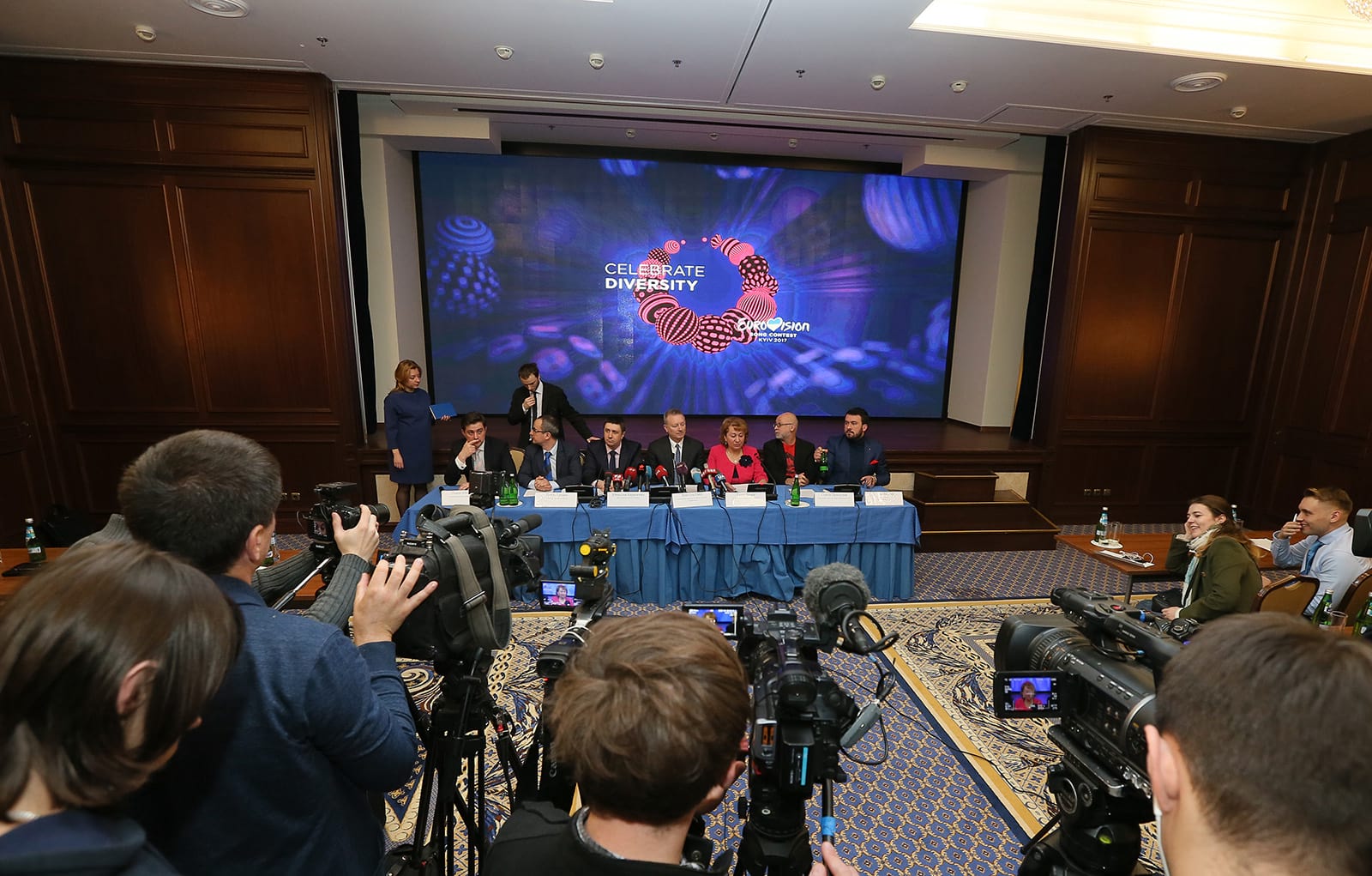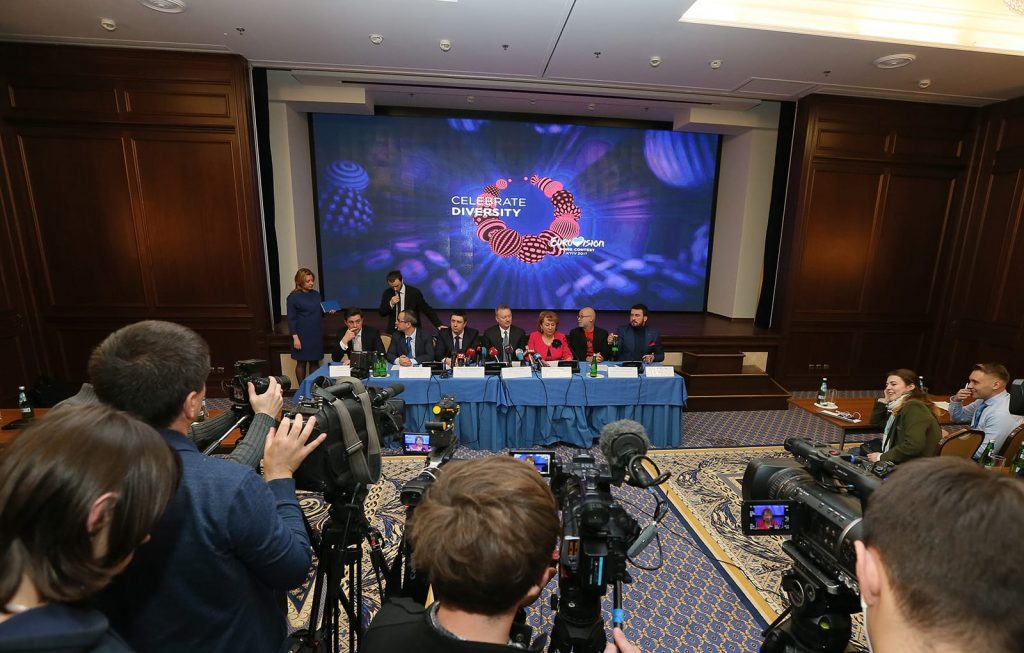 A special press conference was held in Kyiv earlier today by the 2017 Eurovision Core Team in order to brief the press about the latest developments regarding the 2017 Eurovision Song Contest and officially present the official venues and events.
The 2017 Eurovision Song Contest is scheduled to be held on 9, 11 and 13 May at the IEC in Kyiv, Ukraine.