The twelve finalists of Melodifestivalen 2017 will take the stage at the Friends Arena today to rehearse for Saturday's grand final.
The artists will perform in their running order, which is as follows:
Ace Wilder – Wild child
Boris René – Her kiss
Lisa Ajax – I don't give a
Robin Bengtsson – I can't go on
Jon Henrik Fjällgren feat. Aninia – En värld full av strider
Anton Hagman – Kiss you goodbye
Mariette – A million years
Felix, Oscar & Omar/FO&O – Gotta thing about you
Nano – Hold on
Wiktoria – As I lay me down
Benjamin Ingrosso – Good lovin'
Owe Thörnqvist – Boogieman blues
13:20 | It is Ace Wilder that opens this year's show with Wild child. Her performance is pretty identical to the one we saw in Semifinal 1 however Ace shows more confidence and improved vocal abilities. Her own clothes are probably not the ones we will get to see during Saturday's final.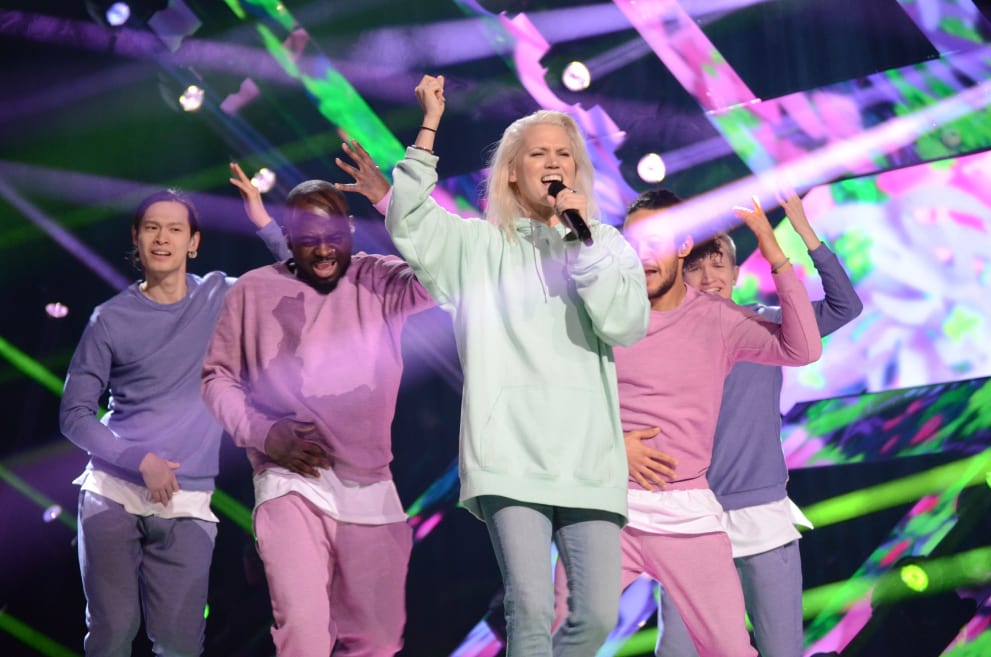 13:50 | The party continues with Boris René. Today's rehearsals are his chance to try on different jackets as it got changed from pink to light turquoise and probably to some more variations during the rest of the rehearsal. Extended golden pyro from the floor and the ceiling lights up at the last part of the performance.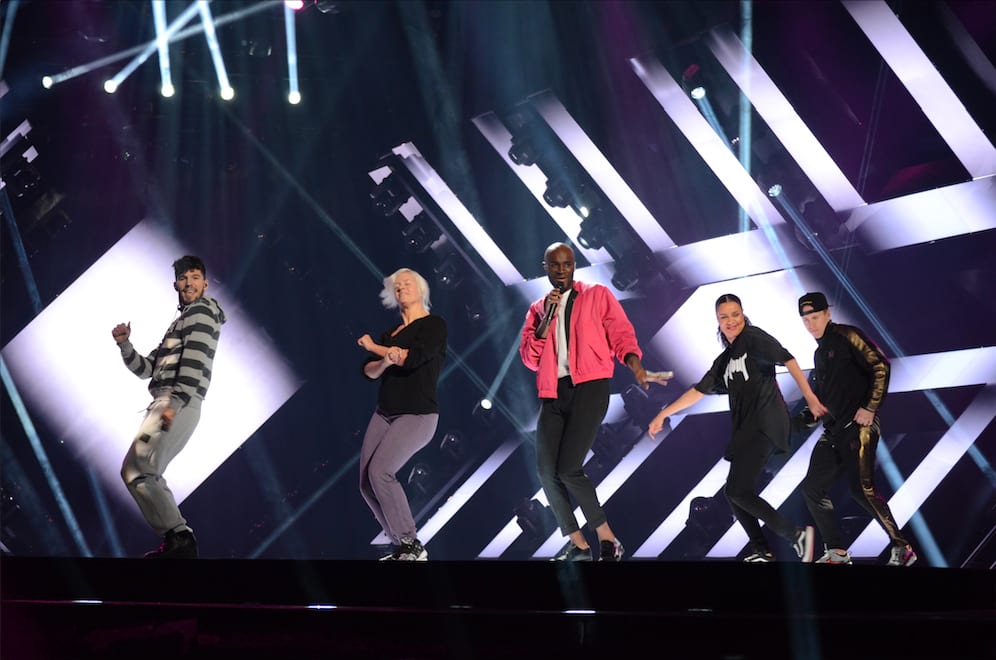 14:20 | Lisa Ajax's performance for I don't give a is identical to her pervious performances at the semifinal and the second chance rounds. However, the f- word is replaced with damn during the chorus and Don't care what they say by the backing singers.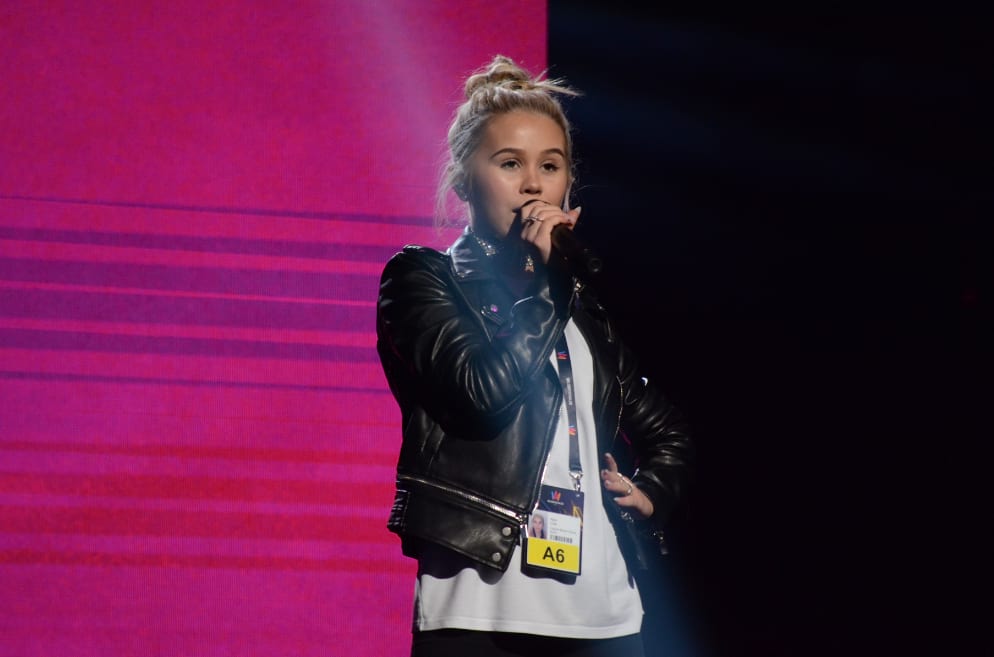 14:50 | Robin Bengtsson begins his performance backstage as usual, but the big arena gives the opportunity to build a special 'construction area' for him in the unused half of the Friends Arena. Then it's all about dancing on the treadmills, and the huge audience is expected to have a significant role during the filming of the performance.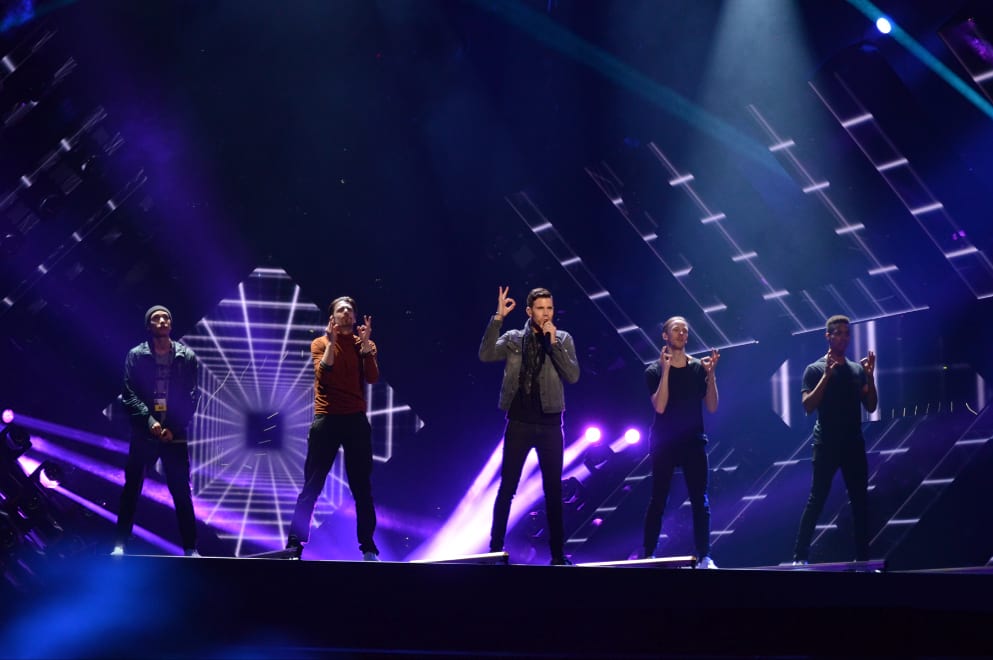 15:50 | Jon Henrik Fjällgren and Aninia feature one of the two entries in this year's final which aren't in English. Similar to Jon's 2015 entry, this song has a different structure than a simple pop song which can either stand out or go down. We have no idea with which outfit they will be performing on Saturday night.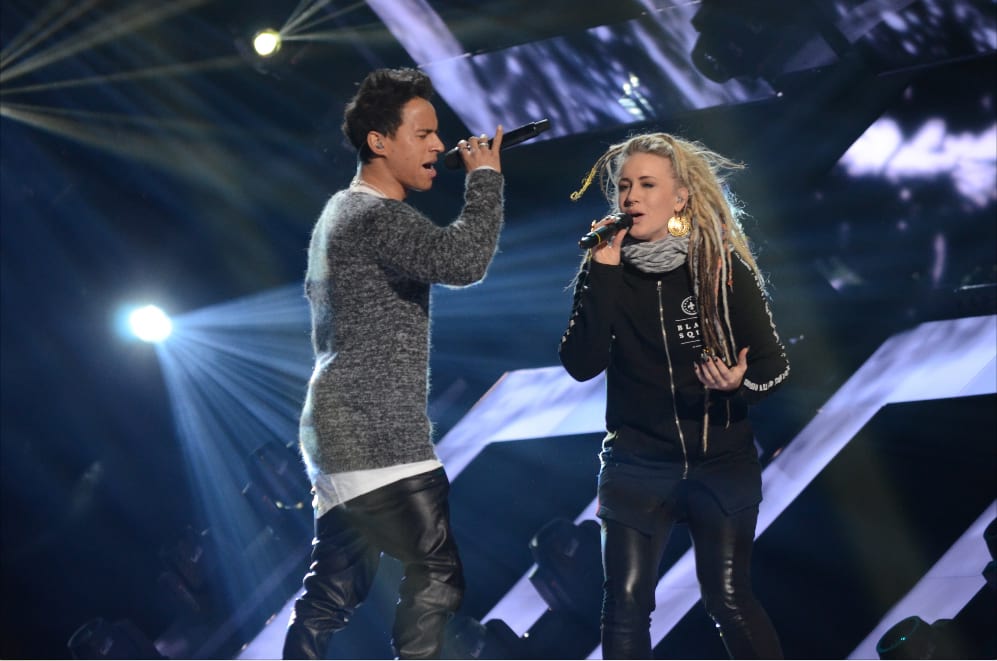 16:20 | Anton Hagman has gone through a long way to this stage, including beating Loreen at the knock-out stage in the Second chance round. He's more relaxed now which gives this performance the easy-going vibe it needs. No significant changes are visible from previous performances are visible.
16:50 | She's been there, she's done that – Mariette takes the final stage for the second time (after finishing 3rd in 2015) and the most significant improvement is her dancers – they seem to be more accurate as well as manage to handle the choreography better. Along with Robin Bengtsson, she's marked for the win right now.
17:35 | Felix, Omar & Oscar / FO&O take the stage for their rehearsal. Just like in the andra chansen stage, they stay on the ground during the whole performance and don't go up to the ceiling during the C-part. It seems that their K-pop choreography was refined in favour of a more western and easygoing version. Pyro and fire are included as well in various styles.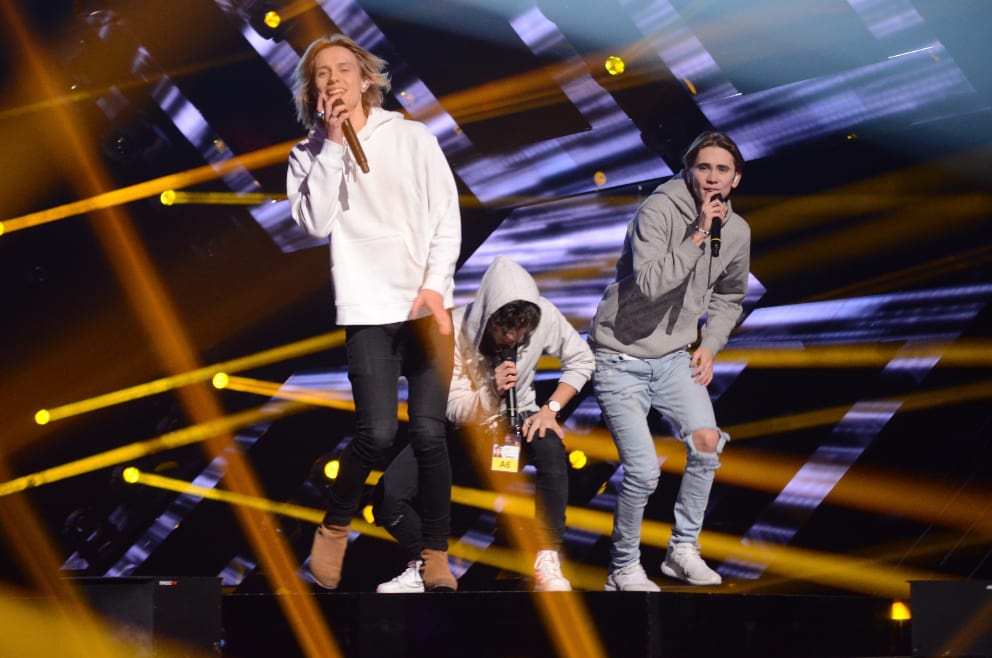 19:10 | After a break we are back with Nano. His song Hold on took the first semifinal by a storm and his final performance does not see any changes or revamps (except for clothing). The Swedish people are pretty touched and supportive for this entry, and it will be interesting to see if the European juries will get the message of the rehabilitated prisoner.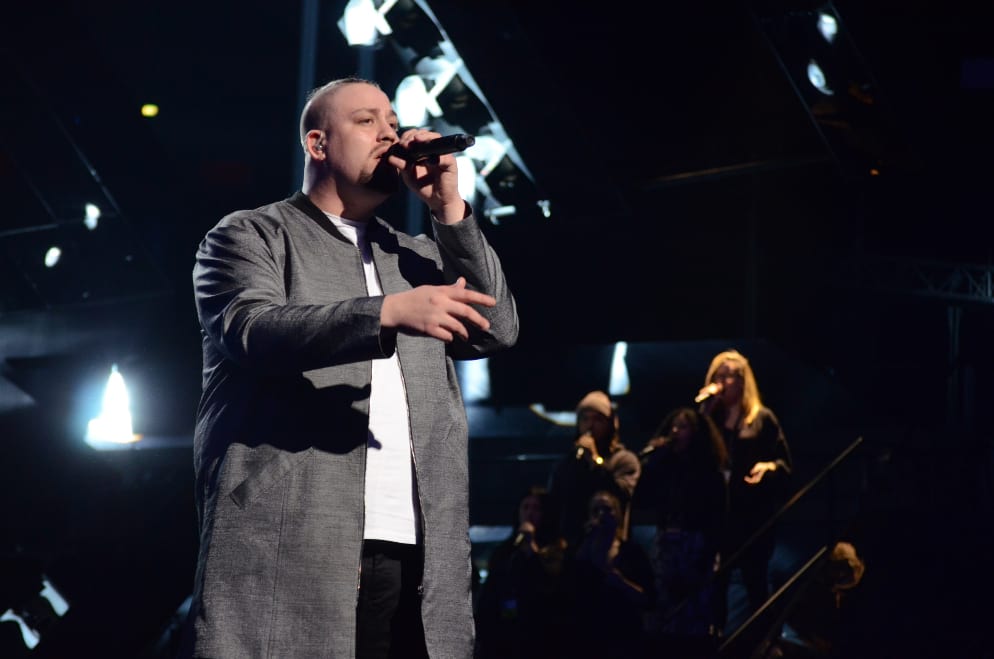 19:40 | "In order to save her voice, Wiktoria will sing with a full playback. But the red dress is real." Apparently Wiktoria is probably more or less sick and needs to save her voice for the dress rehearsals and live show, but it wasn't confirmed. It's the same performance as well, featuring the small video-plays (as were also present last year) and is another favourite to win on Saturday.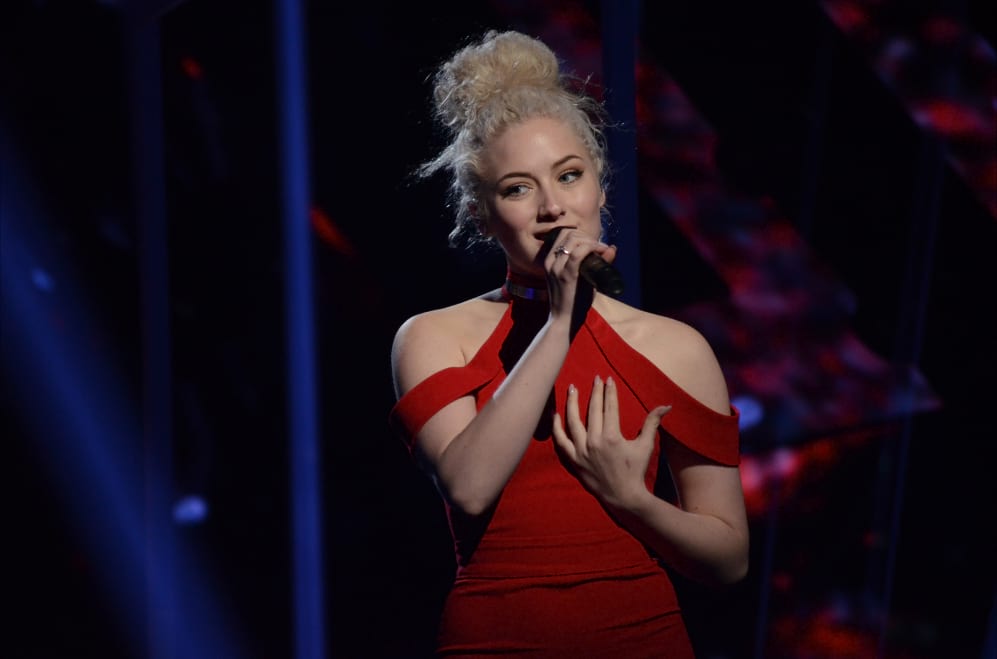 20:30 | See the smile on Benjamin's face? It is all that was needed to make Good lovin' better. He was pretty nervous during the semifinal and its rehearsals but now he can enjoy the performance which makes it much much better and flowing with the song. The shell which he stands in during the beginning is now fully close, so be ready for a huge applause as he comes out of it.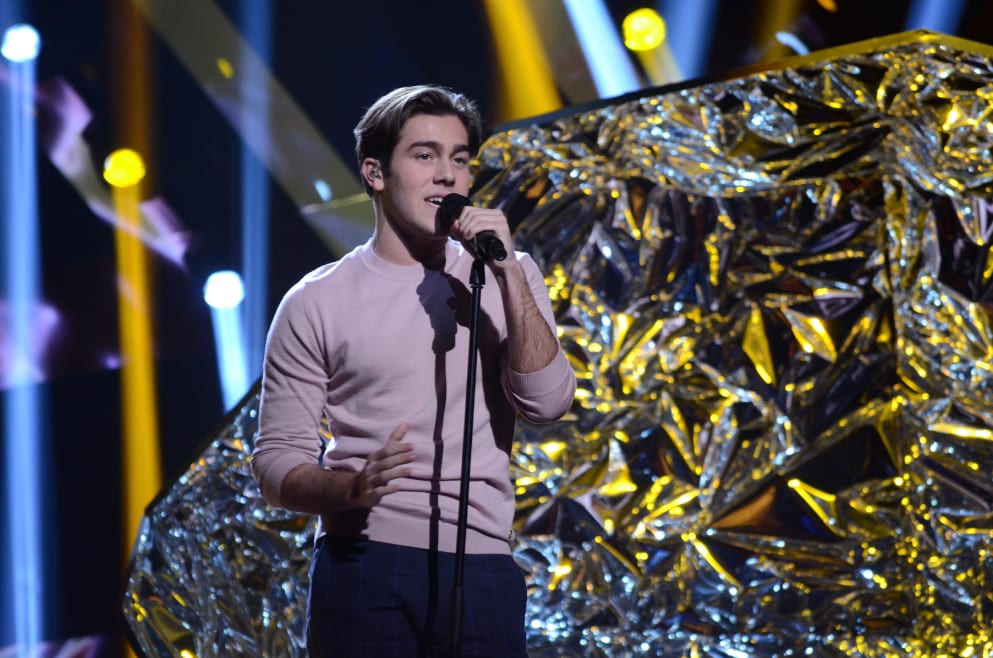 21:05 | Last but not least is Owe Thörnqvist. He's performing without sunglasses, not sure if it will be like that during the actual show as well (although he had them on at the other runs) but it's better when he can have eye contact with the girls, the band and the cameras. After a long evening, it will be great to close the show with him, and as the Swedish people loved him during the semifinal, they might vote for him again on Saturday.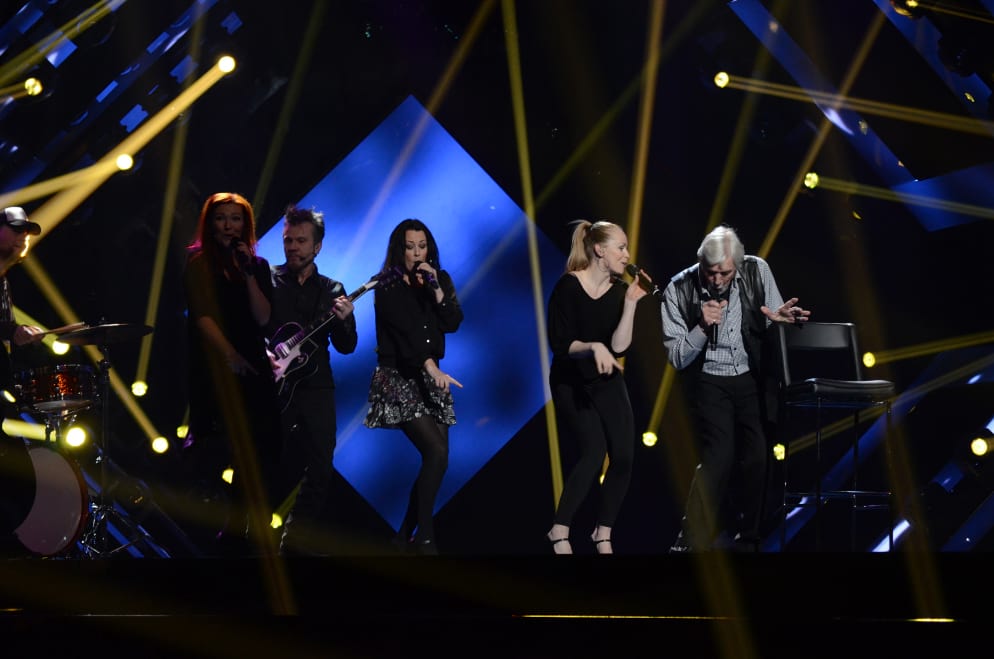 That's it! Tomorrow the first dress rehearsal will take place. So far, it seems that the favourites for the win are Robin Bengtsson, Mariette and Wiktoria.
ESCToday is growing and always looks for new members to join our team! Feel free to drop us a line if you're interested! Use the
Contact Us page
or send us an email at
[email protected]
!