SBS, the Australian national broadcaster has announced today that the Aussie dynamic duo Julia Zemiro and Sam Pang will no more host the Eurovision Song Contest for the Australian audience, thus bidding farewell to Europe's favorite television show.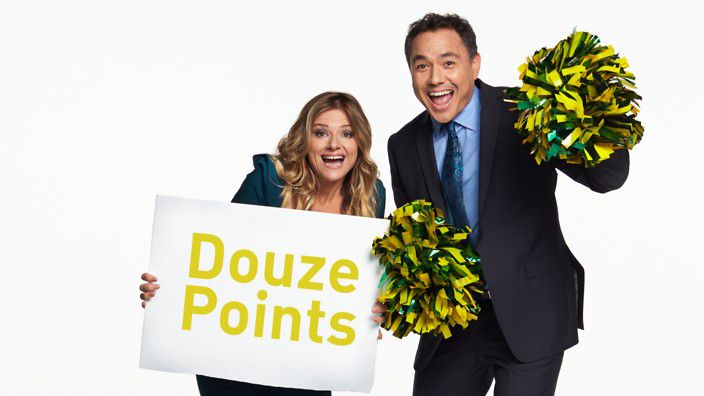 SBS has revealed today that Julia Zemiro and Sam Pang, Australia's much-loved Eurovision duo, are saying farewell to hosting The Eurovision Song Contest.
Anchoring SBS's coverage for eight years, starting in in 2009 in Russia, Julia and Sam have hosted the contest on-location in each European city, and have been the commentary team for SBS's semi-finals and grand final broadcasts.
As hosts and commentators, Julia and Sam translated the pageantry, both sensational and strange acts, sometimes the words of the songs themselves, and the famously complicated voting system for Australians back home in their living rooms on the other side of the world.
Julia and Sam have guided audiences through some Eurovision milestones, from no one really knowing why the Aussies were hanging around backstage, to Australia being invited to be a guest performer in 2014, and eventually welcomed as a fully-fledged competing country in 2015 and 2016.
Their fondness, warm humour, curiosity and admiration for the singing competition has been instrumental in building Australia's growing relationship with The Eurovision Song Contest.
Julia Zemiro says:
Eight amazing years hosting Eurovision; what a wonderful and hilarious ride. Growing up in a French household in Bondi Junction, I fell in love with this amazing contest ever since Abba won the competition. The languages, the characters, the songs and the sequins have always held a warm place in my heart.

Giving SBS audiences a sneak peek into the machinations of this wonderfully unique event over the years has been an absolute joy and a career highlight. It's hard to say goodbye but thrilled to be handing over to the next team on a high – douze points.
Sam Pang says:
I'd like to thank SBS for the opportunity to explore the world and share that experience with all those back home but there are only so many sequins, burning pianos, power ballads and singing Russian grannies one man can celebrate in a career, and the time has come for me to pass that privilege on to a new team.
SBS's Managing Director Michael Ebeid says:
We thank Julia Zemiro and Sam Pang for a wonderful eight years as the faces of such a one-of-a-kind television broadcast that is Eurovision. Julia and Sam's unique relationship with the audience is something special, and SBS has been fortunate to be able to share their love for the song contest with Australians for so many years running.

An exciting new era of Eurovision on SBS will begin in 2017 and we are looking forward to introducing the new Eurovision hosts for this year's contest in Ukraine.
Stay tuned to ESCToday as SBS and Australia will be revealing the 2017 Australian Eurovision act and entry on  7 March at 07:30 CET live from Melbourne. Who will follow Dami Im's footsteps?