The national final of Estonia Eesti Laul will be held in Tallinn on 4 March at 18:30 CET. A special guest will appear in the show and is no other than the Eurovision 2015 winner Måns Zelmerlöw.
In a video published from the national broadcaster ETV, Måns thanks them for the two amazing, as he says, semi-finals and he can't wait to sing in the final of Saturday at Saku Suurhall.
Måns' performance
The 2015 Swedish winner is going to perform his new single Glorious in both during the dress rehearsal (for which tickets are also being sold) and the grand final . Måns will also sing with the Estonian band Beyond Beyond.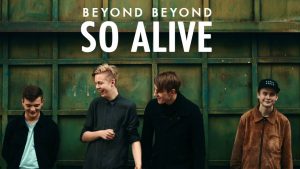 Beyond Beyond cover for single So Alive
Estonia has been drawn to compete in the second half of the second semi-final on 11 May. The winner of Eest Laul will be their representative this year.