Moments ago, the 4th heat of Melodifestivalen took place and determined the finalised lineup of the second chance round Andra Chansen.
Whilst a total of eight acts have directly qualified to the grand final of the selection, a further eight acts (who reached the 3rd and 4th position during the semi-finals) will receive a second chance in the Andra Chansen round with each act competing in a duel. The duels have been arranged by Swedish broadcaster SVT.
From each of the four duels, one act will qualify to the final of the selection, meaning that a total of twelve finalists will compete for the Melodifestivalen 2017 victory on 11 March 2017.
Andra Chansen Participants in Duels
Duel 1: De Vet Du – Road trip vs Felix, Oscar & Omar FO&O – Gotta thing about you
Duel 2: Axel Schylström – När ingen ser vs Lisa Ajax – I don't give a
Duel 3: Boris René – Her kiss vs Dismissed – Hearts align
Duel 4: Anton Hagman – Kiss you goodbye vs Loreen – Statements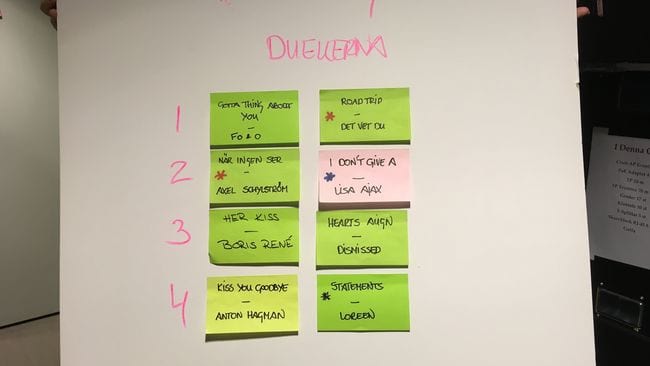 The Andra Chansen round will take place next Saturday in Linköping, followed by the grand final in Stockholm in two weeks' time.
Stay tuned to ESCToday for more news regarding Melodifestivalen and Sweden at the Eurovision Song Contest 2017!