The Greek participant in this year's Eurovision song contest, Demy, has the support of the 2016 televote winner, Russia's Sergey Lazarev.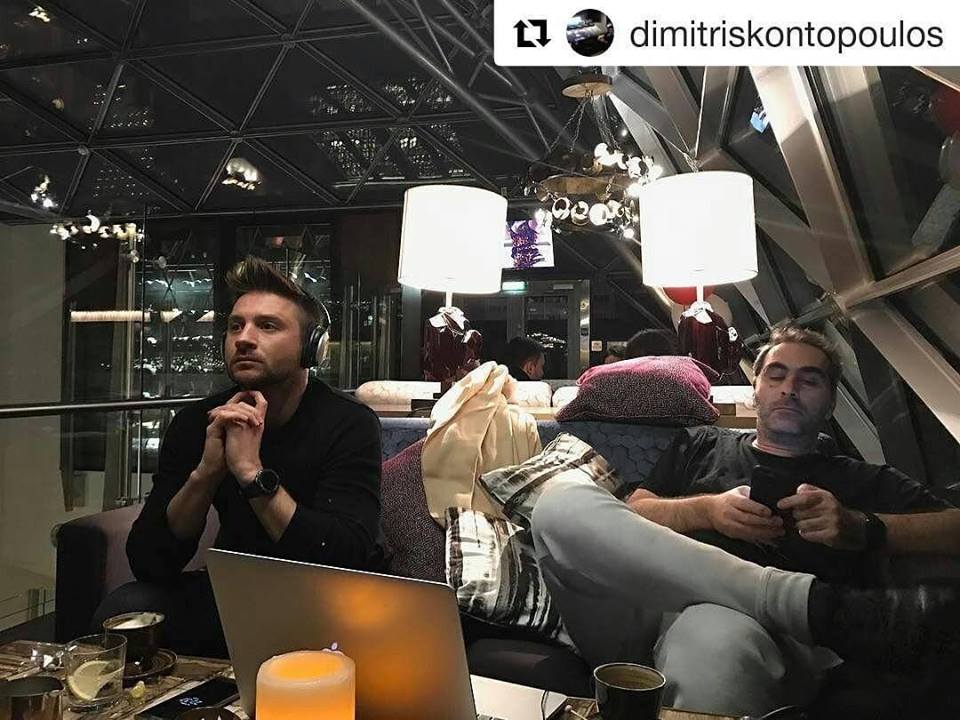 Sergey reposted an Instagram image by Dimitris Kontopoulos, and added the caption:
with my dear friend Dimitris Kontopoulos , famous Greek composer who wrote "You are the only one" for Eurovision 2016.
This year his song will be performed at Eurovision by amazing and beautiful singer Demy who will represent Greece! Tonight I had the chance to listen to her three candidate songs. And Dimitris as always amazed me) 😉😉 🖒 I will definitely vote for Greece this year))
Demy replied with:
Thank u so much @lazarevsergey !! Means a lot! 😘❤✌🏻
The two singers are linked by Dimitris Kontopoulos, one of Greece's most famous songwriters, producers and composers in Eurovision. Mr Kontopoulos wrote Sergey Lazarev's Eurovision Eurovision participation for Russia, You are the only one, and has composed the three songs for Demy, one of which will be voted to become the Greek participation in 2017 Eurovision Song Contest.
The three songs, which will be performed on March 6th 2017, will all be in English. Demy has explained that one song is a ballad, one is a dance track and the third is a surprise!
Dimitris Kontopoulos will work together, once again, with choreographer Fokas Evangelinos on Demy's performance in Kyiv. Kontopoulos and Evangelinos, the so-called "Dream Team", have worked together many times before at the Eurovision song contest. Their songs and performances are many fan-favourites, and include; Belarus 2007, Ukraine 2008, Greece 2009, Azerbaijan 2013, Russia 2014 and Russia 2016.
No act under the guidance of the Dream Team has ever finished lower than seventh place, so expect big things from Demy in Kyiv!
The Greek national final will take place on March 6th, and Demy's song will be chosen by 100% televoting.
ESCToday is growing and always looks for new members to join our team! Feel free to drop us a line if you're interested! Use the
Contact Us page
or send us an email at
[email protected]
!