The seven participating artists of Melodifestivalen's second semifinal are about to take the stage for rehearsals before tonight's dress rehearsal. Join us in this afternoon for a live coverage from the Malmö Arena, in, well, Malmö.
Today's rehearsals will begin at 13:30 CET and each entry will have 25 songs to do its best before tonight's dress rehearsal. Don't forget to tune in also tomorrow at 18:00 for our second National Preview live show.
The lineup for the second semifinal is as follows:
Mariette – A million years
Roger Pontare – Himmel och hav
Etzia – Up
Allyawan – Vart har du vart
Dismissed – Hearts align
Lisa Ajax – I don't give a
Benjamin Ingrosso – Good lovin'
13:30 – Mariette opens this semifinal with A million years. Stating that it will be a danceable uptempo song, it still gives a Don't stop believing feeling, yet with a higher BPM and a strong catchy hook. The performance is very Mariette-ish, with four dancers hanging from the ceiling, allowing them to jump high and almost defy gravity. DTF? The heart says yes, but it really depends on how the other entries will do.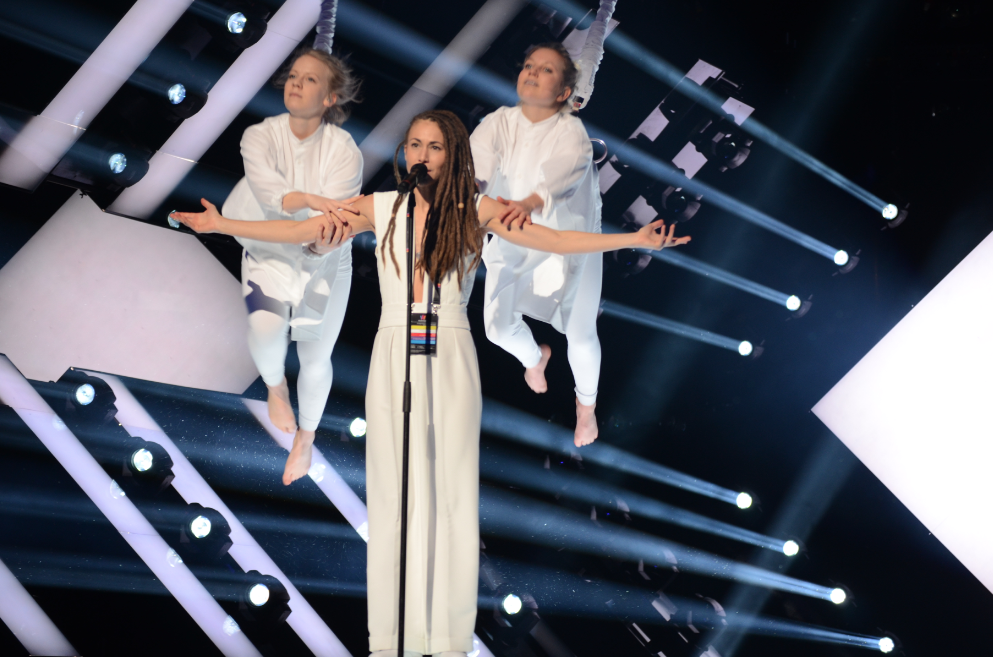 13:55 – The magic continues with a tale of fire and ice, performed by no other than Roger Pontare, who previously represented Sweden in 1994 and on homeground in 2000. Being 65 years old, Roger manages to deliver as always on a stage filled with fire, icy backgrounds and lights and a traditional folk-schlager song in a contemporary production. However, finishing 4th in a field of 8 in a Melodifestivalen 2006 semifinal and 4th again in the Andra Chansen, having a little luck, year's entry might provide a same result.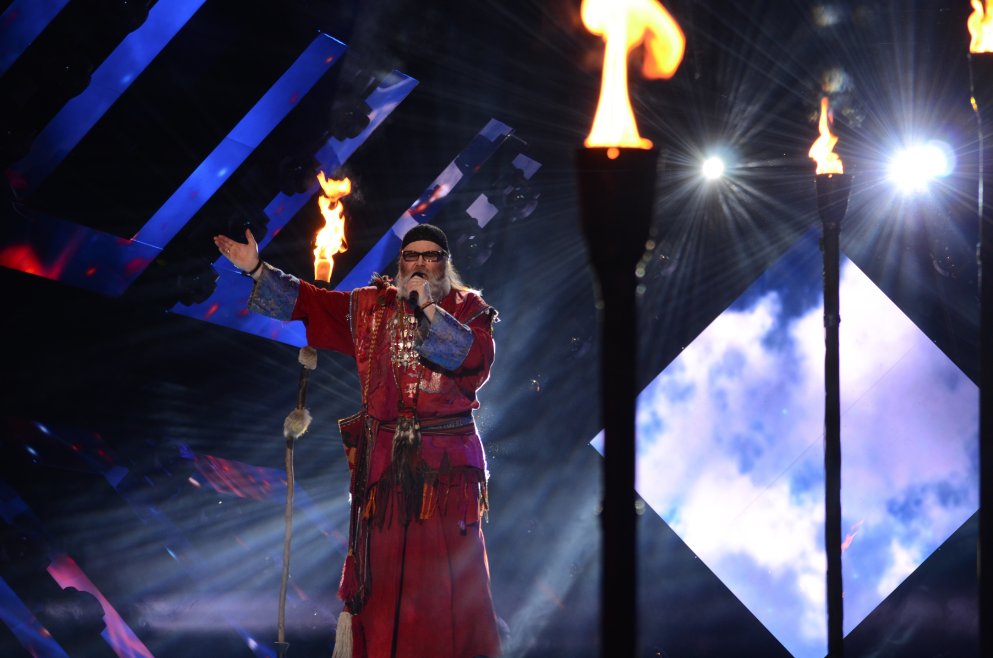 14:30 – Haba haba. Gosa, Not my soul, Kizungzungu and now – Up by Etzia. An uptempo world-music styled entry that wants to make you go Up and dance, however the singer itself doesn't. Yet accompanied with four skating dancers as if we are in 1997, Etzia's energy levels aren't high enough to get along with the rest of what happens on stage. We will probably listen to it in 2020 and get some nice memories from 2017.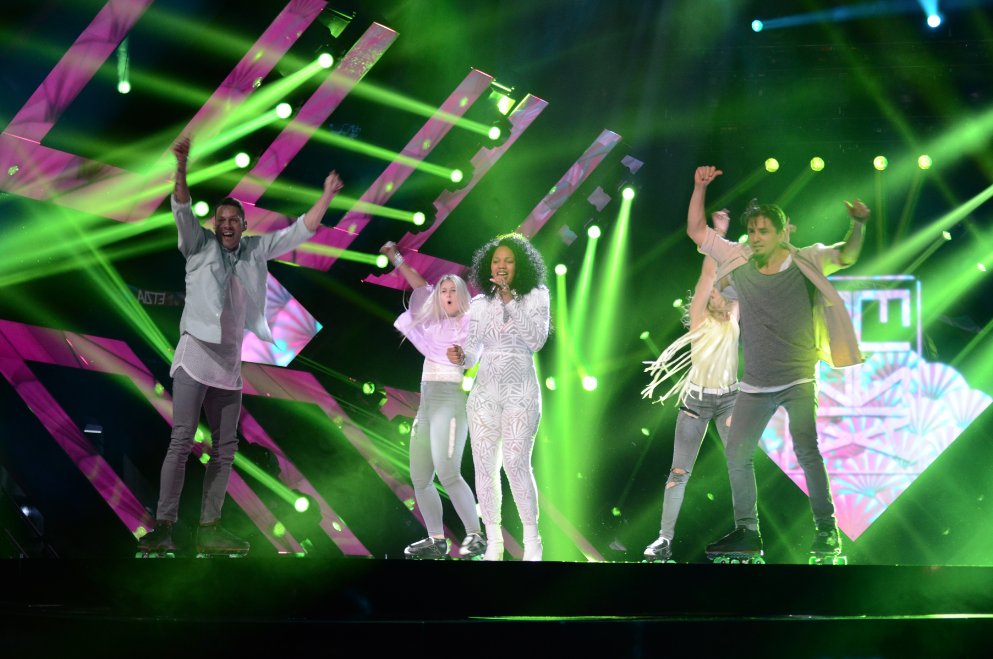 14:55 – It's hard to write about what happens on stage when it's very dark about 90% of the time. Allyawan's entry is a pure Swedish rap song, probably an answer to Adrijana's Amare from last week, having some mannequins on stage along with a real dancer (but you can't tell who's who – it's too dark). The vocal performance isn't great either, and the whole package can be concluded as a song that gets up on a shuffle in Spotify, and gone after three minutes.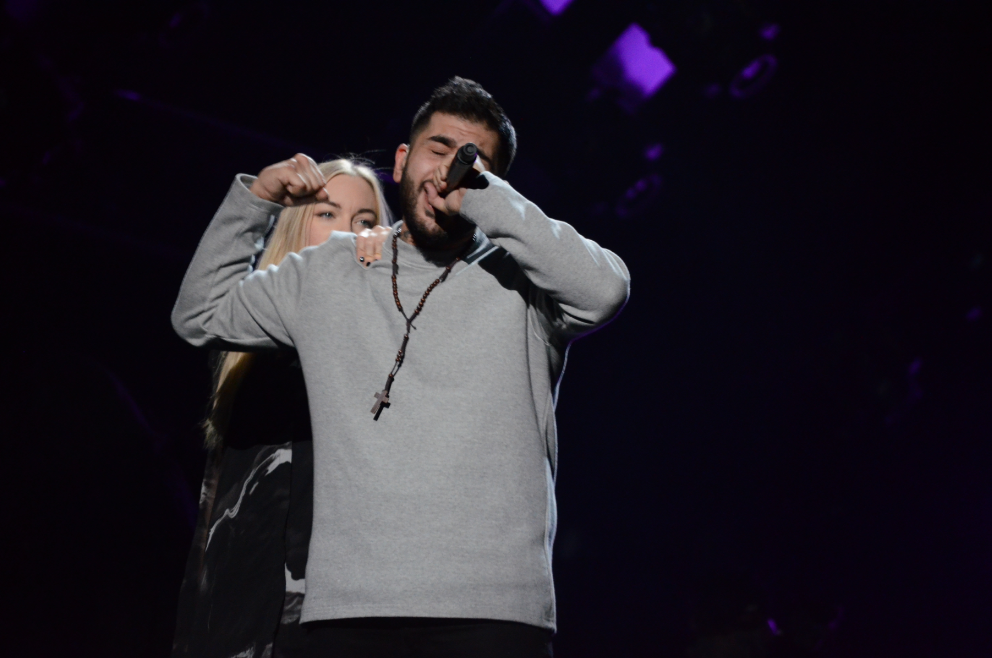 15:30 – We're back with Dismissed after a coffee-break. Hearts align is a pop-rock song, "Will our hearts align, when we come together?", is one of the questions they ask as they care about important LGBT subjects with a pretty genderfluid performance and image. We've heard this before and also probably saw this before. I'm not sure if it will impress the viewers at home.
16:00 – Lisa Ajax Don't give a in her entry for this year's Melodifestivalen. I don't give a has a much clearer image of a teenage love story, featuring the 18 years old Lisa in shiny and bubbly clothing. A huge square screen is placed right behind her showing her simply posing to the camera as if it was a fashion/cosmetics commercial, what might look pretty weird and funny, but keeping in mind the teenage love image – it really fits in place. Not being a hard-daring song as people might think, this will probably apply to the young viewers who will let Lisa perform this again in the near future.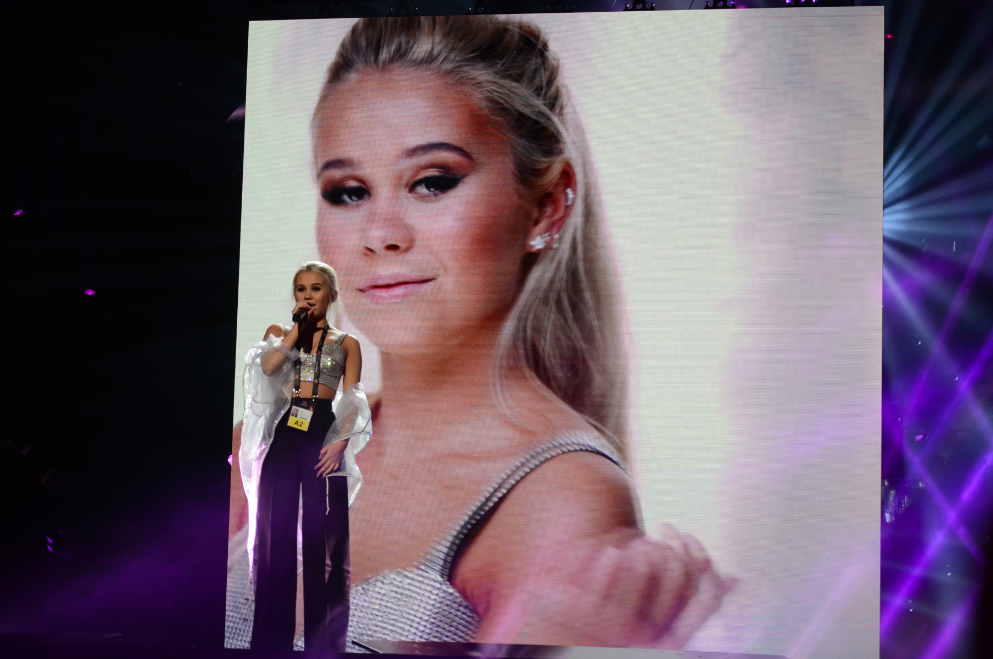 16:25 – Last for this semifinal is Benjamin Ingrosso with Good lovin'. It was already said that this is a Justin Timberlake-Justin Bieber-Michael Jackson combination, and indeed the song mixes many genres and tempos – just like Golden boy, but without the will to dance wildly and clap your hands. Unlike Nadav Guedj's tons of self-confidence, Benjamin's little lack of confidence gives a cosy feeling in this one-singer four-dancers performance, which he begins and ends in a huge silvery shiny shell.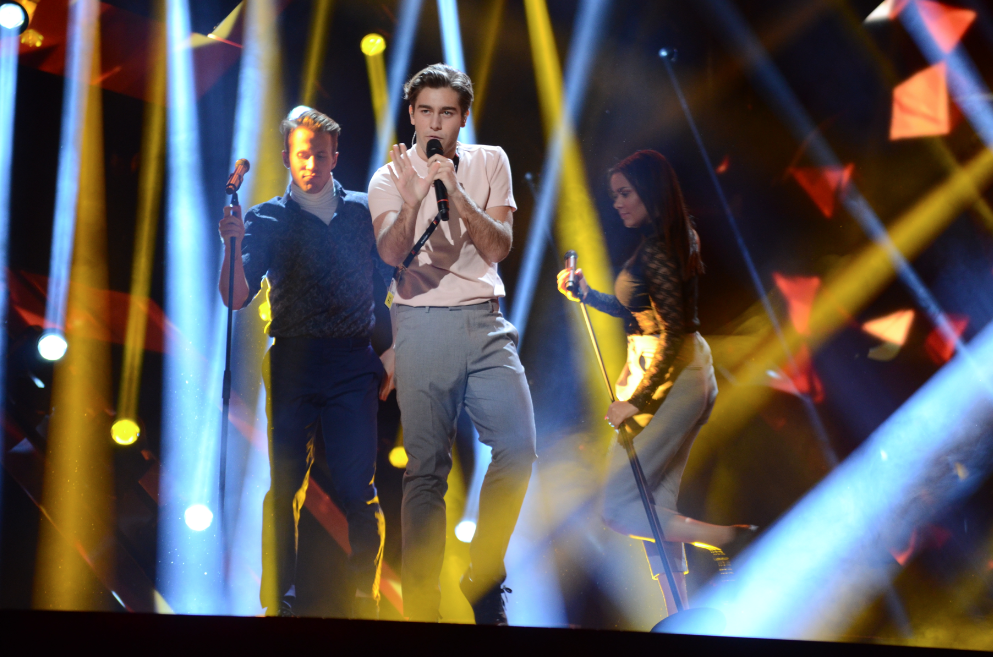 That's it for now! Make sure to join our National Preview show on Facebook tomorrow at 18:00 CET with updated information and predictions right before the live broadcast at 20:00 CET.
ESCToday is growing and always looks for new members to join our team! Feel free to drop us a line if you're interested! Use the
Contact Us page
or send us an email at
[email protected]
!