This National Final season, ESCToday runs the Hashpoll, a special live poll on our Facebook page, and with your help we determine the international audience's favourite!
Tonight it's Germany's night where Axel, Felicia, Helene, Levina and Yosefin battle for the right to represent their country in the 2017 Eurovision Song Contest.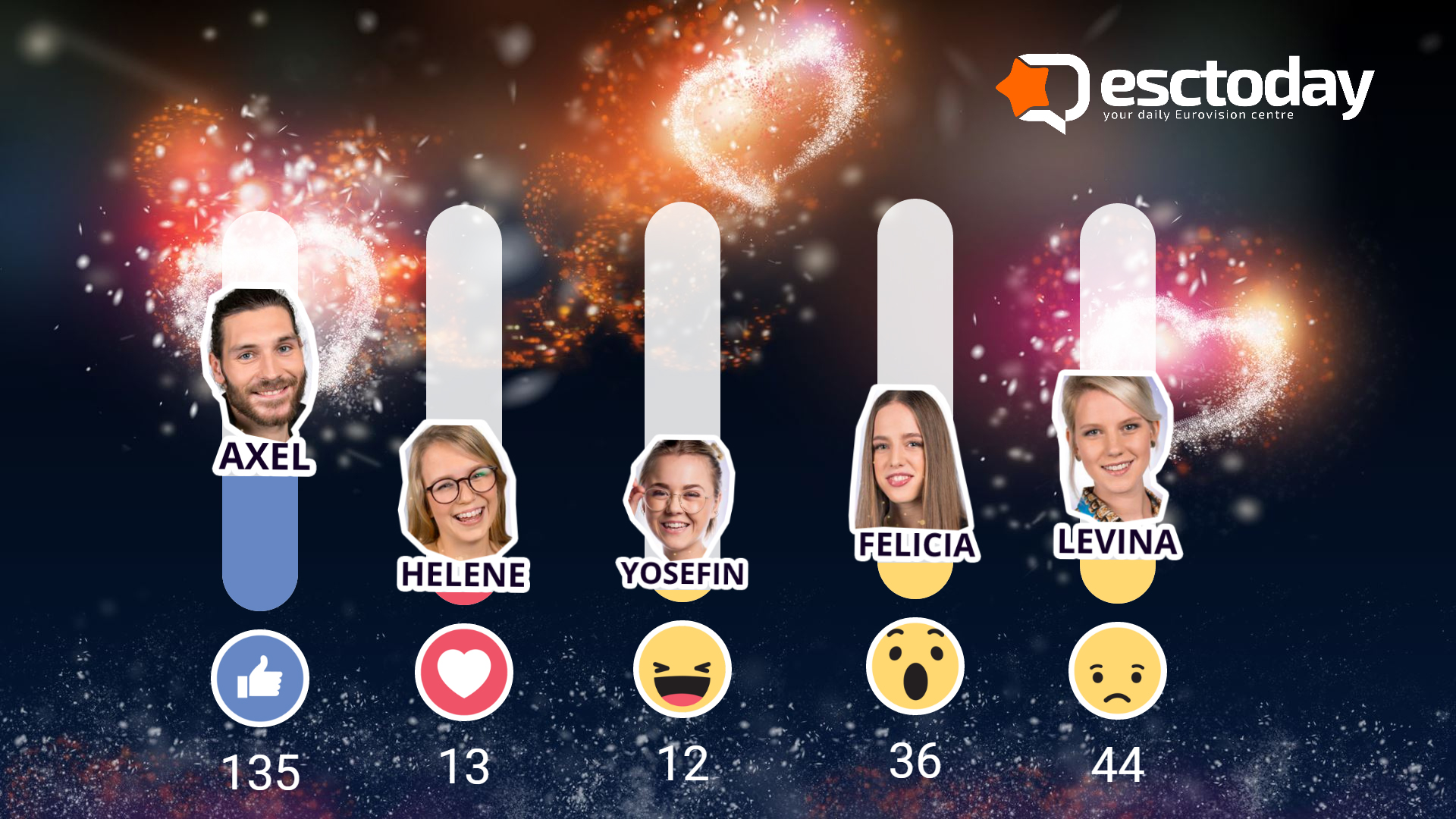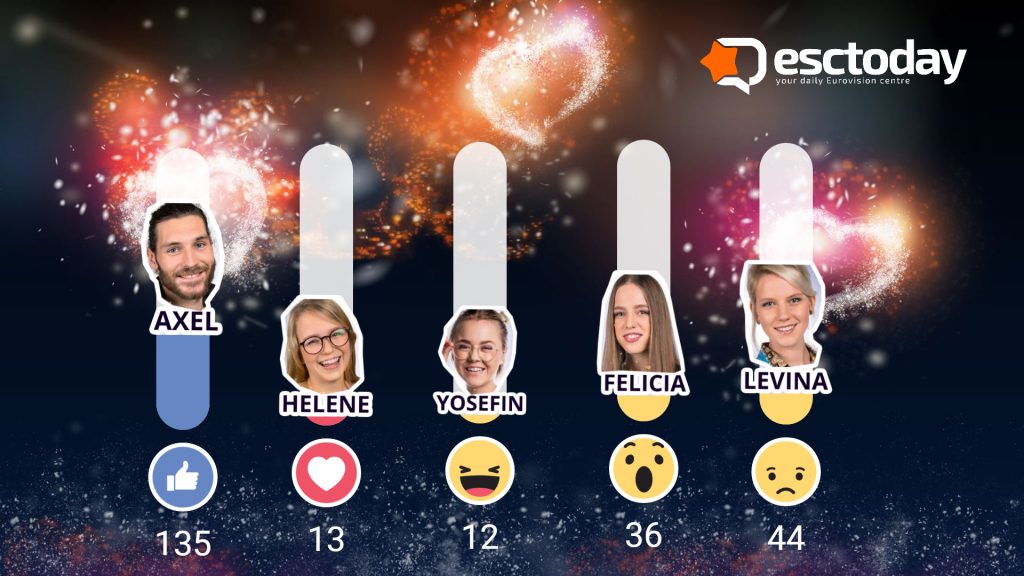 The show Unser Song 2017 is currently undergoing and you can watch it online and learn more about it here.
Meanwhile, few moments ago, you, our Facebook followers, voted for your favourite act and your answer is clear! Axel is the only boy participating tonight and it seems you're rooting for him!
Let's see if your prediction will come true!