Five artists, four voting rounds, three judges, two songs and one winner: the German viewers along with help from the international fans at home decided that Levina will represent Germany at the 2017 Eurovision Song Contest with the song Perfect Life.
https://www.youtube.com/watch?v=rCwH8FlmovQ
At the first round of voting, it was decided that Helene, Axel and Levina will continue to the next stage.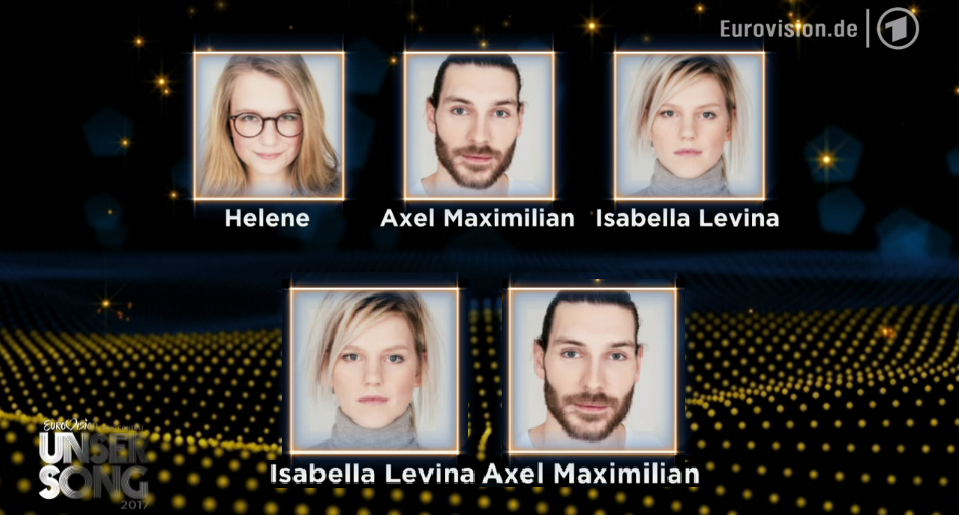 However, only Levina and Axel went on to the final rounds and after performing their respective songs, it was decided that Levina would go to the final. The final voting was between Wildfire and Perfect life performed by Levina. Right after the final voting, it was decided that Levina will be Germany's 2017 Eurovision representative in Kyiv, Ukraine with the song Perfect life
Surprises of the night
Three Eurovision divas and previous winners took the stage during the final voting. Nicole, Ruslana and Conchita gave beautiful performances of previous Eurovision winning songs. Ruslana decided to perform the 2012 winning song of Loreen, Euphoria. Nicole performed the 1966 winner Merci, Cherie by Udo Jürgens and last but not least Conchita performed Satellite by Lena, the German 2011 winning song. The divas joined the stage and all together performed the last couple of Satellite.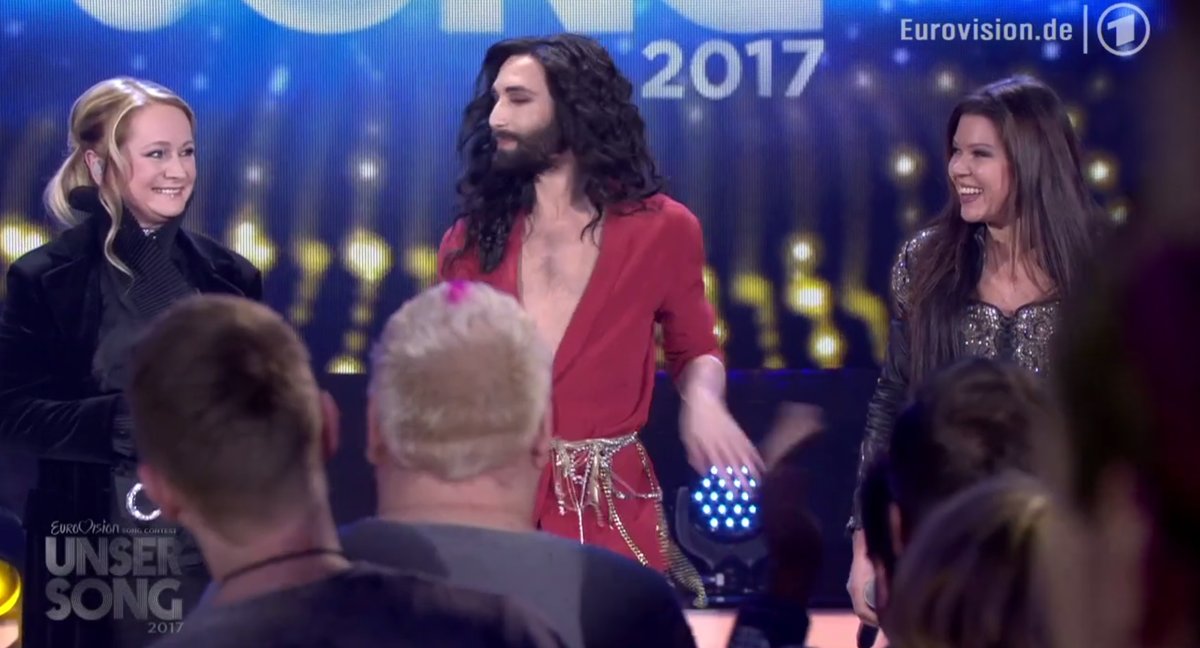 What do you think about the German representative this year?
ESCToday is growing and always looks for new members to join our team! Feel free to drop us a line if you're interested! Use the
Contact Us page
or send us an email at
[email protected]
!