The Swedish national broadcaster SVT was awarded the prestigious Rose D'Or Award for the 2016 Eurovision Song Contest in the TV Entertainment category.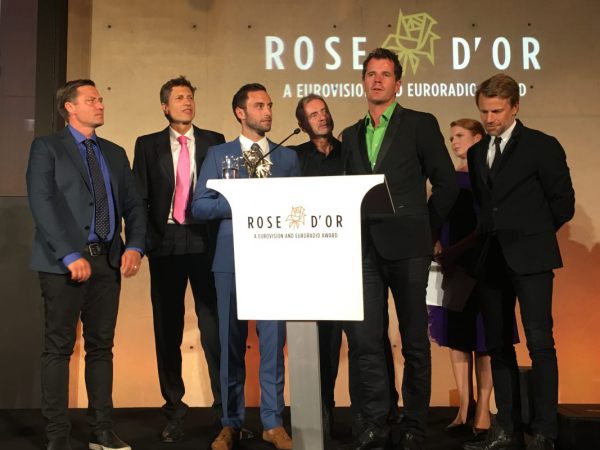 The Eurovision Song Contest came to Sweden for the 6th time and for the 3rd time to the majestic Swedish capital. The Swedish national broadcaster excelled in showcasing an extraordinary and dazzling show.
Johan Bernhagen (ESC 2016 Executive Producer), Martin Österdahl ( ESC 2016 Executive Producer), Christer Björkman ( ESC 2016 Show Producer), Måns Zelmerlöw (ESC 2016 host), Sven Stojanovic ( ESC 2016 show director), Mathias Engstrand (Head of  SVT) attended the 2016 Rose D'or Award Ceremony in Berlin last night on behalf of SVT.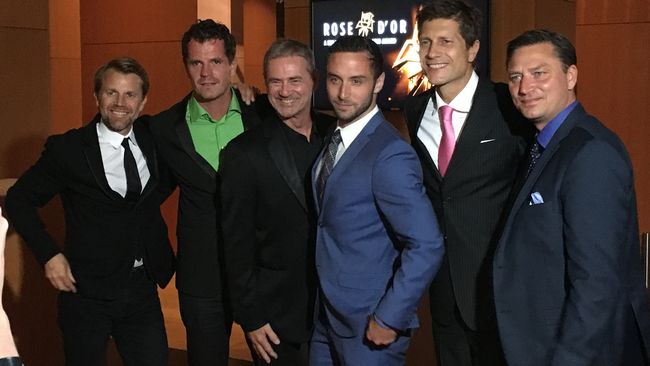 The Executive Producer for the 2016 ESC Martin Österdahl was honored to receive the award:
We are standing here among the winners from all of Europe and John Cleese, winner of Award for Lifetime Achievement, and we just won the Rose D'Or, the most honourable television prize in Europe. It's magical. This prize belongs to everyone who worked with the production and made Sweden and SVT world-leading producers of the Eurovision Song Contest.
The 2015 Swedish Eurovision winner and ESC 2016 co-host Måns Zelmerlöw was very grateful for this prestigious award:
Thanks to the 750 people who worked day and night for months to make the best Eurovision ever.
Måns also thanked Eurovision co-host Petra Mede and Edward af Sillen who wrote the script for Eurovision 2016.