Ever since Jamala won the 2016 Eurovision Song Contest in Stockholm last month, excitement and Eurovision fever is catching up in Ukraine, the country which is all set to welcome the Eurovision bandwagon next year. Ukrainian designers have started working on the potential art work and logos for the upcoming songfest.
Ukrainian designers have tried to imagine the 2017 Eurovision Song Contest branding with the art work and theme of well known Ukrainian artist Prymachenko.



Local designers have proposed various designs and themes depiciting unique Ukrainian characteristics for the 2017 Eurovision branding.This art work can be used to decorate vehicles:  taxis and buses which will pick up artists, delegations, journalists, fans, visitors and tourists at the airport .They are convinced that the style of the artist can be used for processing various kinds of accessories, including mobile phone covers and clothing.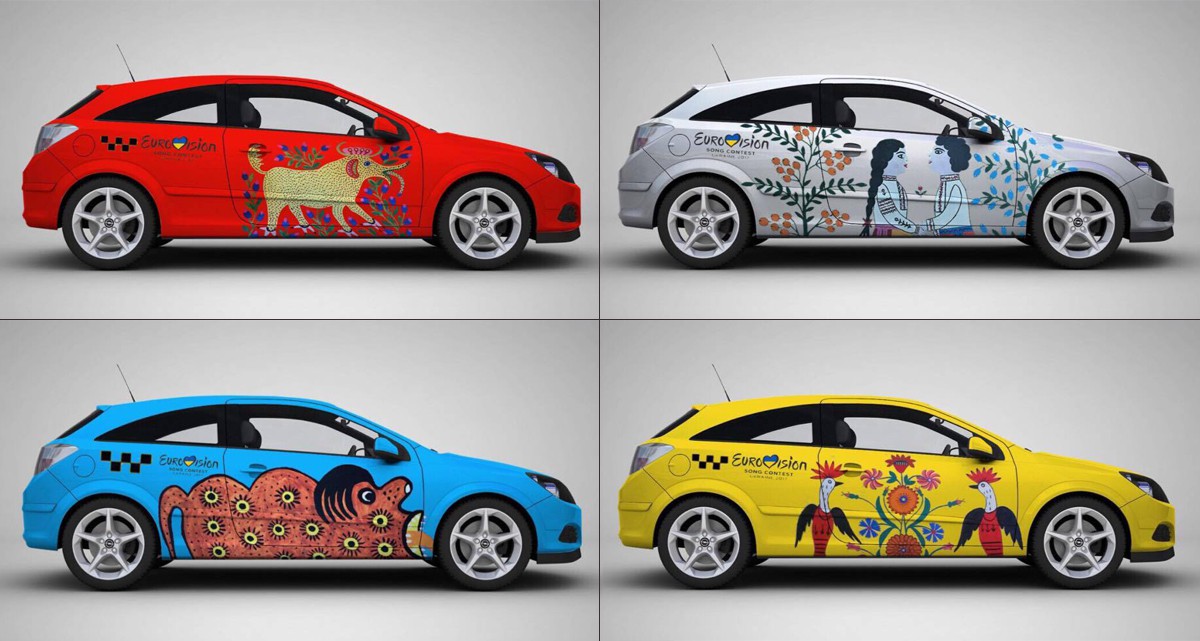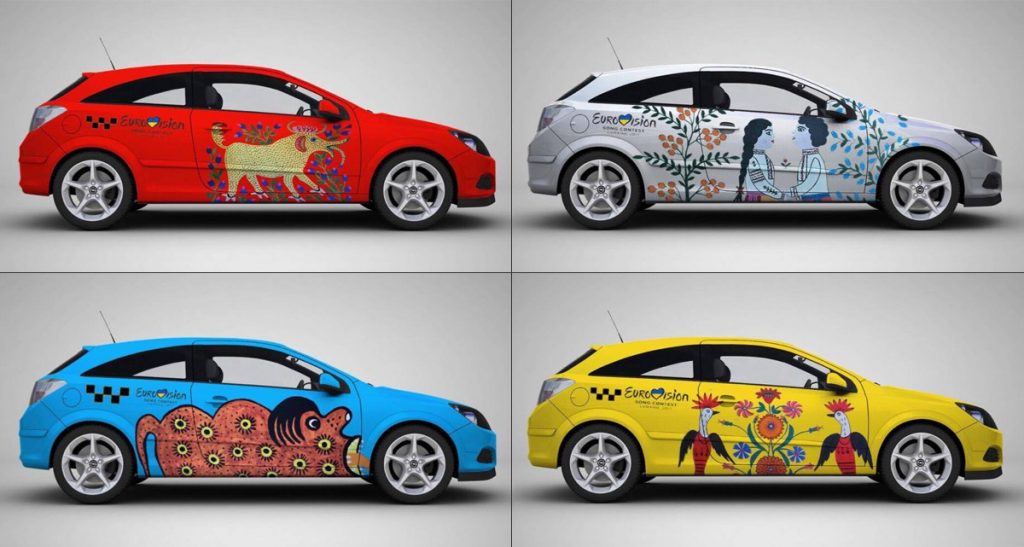 A special survey was carried out via an Ukranian television channel News One asking its visitors:  What design and theme would you like for Eurovision-2017 ? The viewers were given the choice of 2 potential options:
1. Petrikov's theme art and painting
2. Prymachenko's theme art and painting
81% of the audience chose  Prymachenko's design whilst 19% chose Petrikivsky's  design. A total of 4,850 spectators part took in the survey.

A competition is expected to be held inviting designers to send in their proposals and art work for the forthcoming  2017 Eurovision Song Contest. More information is expected to be released in due course.
The preliminary dates for the 2017 Eurovision Song Contest have been set on 16, 18 and 20 May.
The 2017 Eurovision Song Contest is scheduled to be held in Ukraine, whilst the host city is yet to be determined. Kyiv and Lyiv are the front runners and hot favorites to belt the right to host the event next year.
The EBU and NTU are expected to announce the name of the 2017 host city in the summer.