How do you rate each of tonight's 26 Eurovision finalists? This evening during the live stream of the Grand Final, you'll be able to support your favourite and have your say by illuminating a number of landmarks around Stockholm with your votes.
During tonight's Grand Final, the official lighting partner for the 2016 Eurovision Song Contest, OSRAM, will open a special online vote where you will be able to rate each of tonight's performances in Eurovision style; 1-8, 10 and 12 points.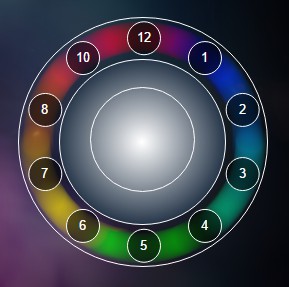 With blue representing the lowest amount of points and red representing the highest, the votes cast via the ESC Lightify website will be combined. The landmarks around Stockholm (Globe Arena, City Hall, Kungsträdgården Skyview Tower, Högtorg Building, Gröna Lund Themepark Tower and Kaknäs Tornet) will illuminate in the colour of the average score gathered after each performance.
The illuminations will be available to view via the ESC Lightify website during the contest where you'll be able to see the average score from viewers around the world. The votes cast for the illuminations have no impact on the final results and is produced purely for fun!
Illuminations have been lighting up the Globe Arena every day for the past week for the contest, more so during the live shows of the event.
Globen Arena illuminated for #eurovison!

Geplaatst door Esctoday op donderdag 12 mei 2016
The Grand Final of the 2016 Eurovision Song Contest takes place this evening from 21:00 CEST, live at the Globe Arena in Stockholm.