ESCToday in collaboration with the City of Stockholm will be bringing you a series of articles leading up to the 2016 Eurovision Song Contest in order to showcase and introduce the 2016 Eurovision host city Stockholm to our readers. Today we will have a look at Sanjay (Sergio) Jiandani's first impressions of the city after his research trip to Stockholm.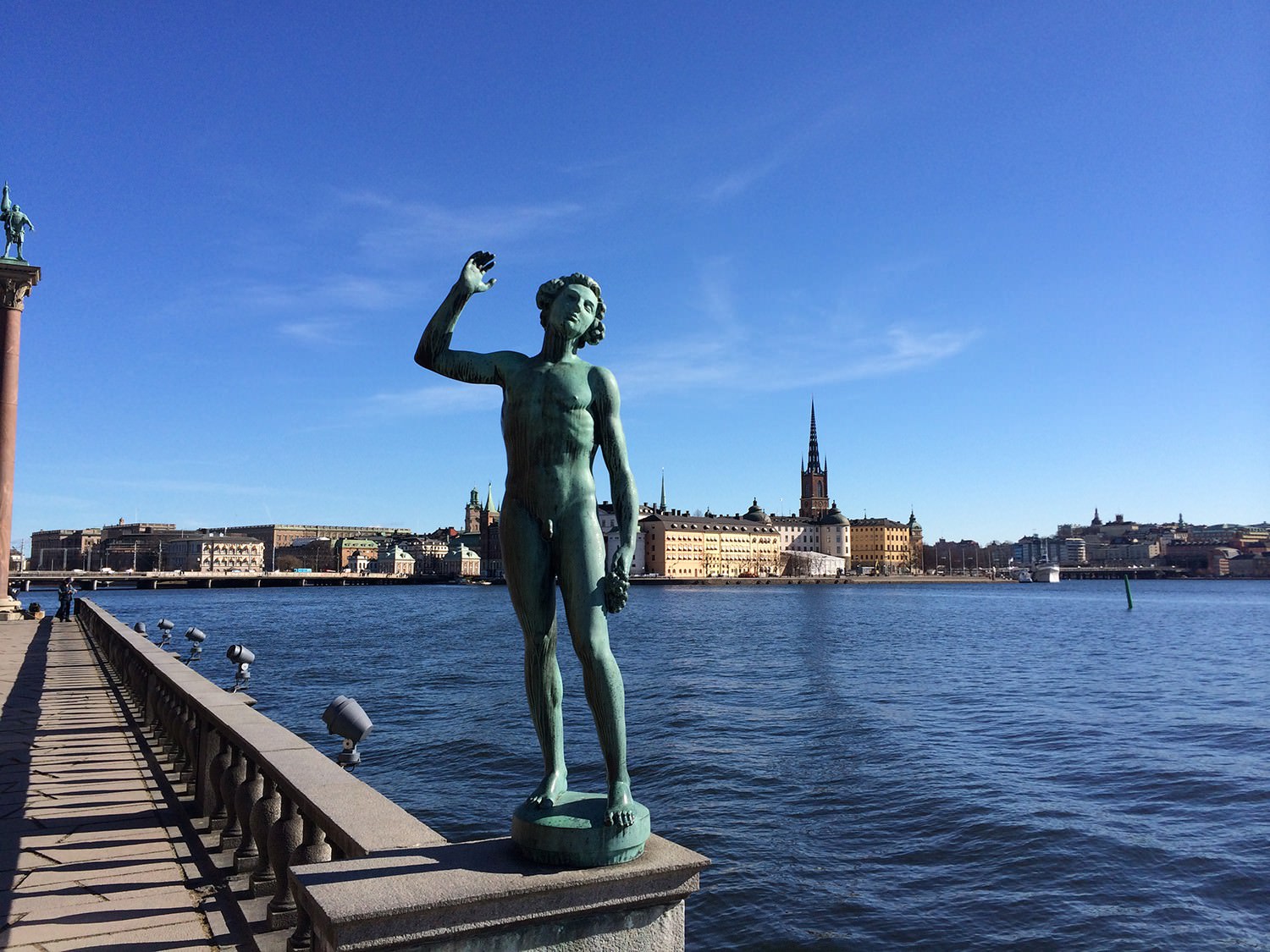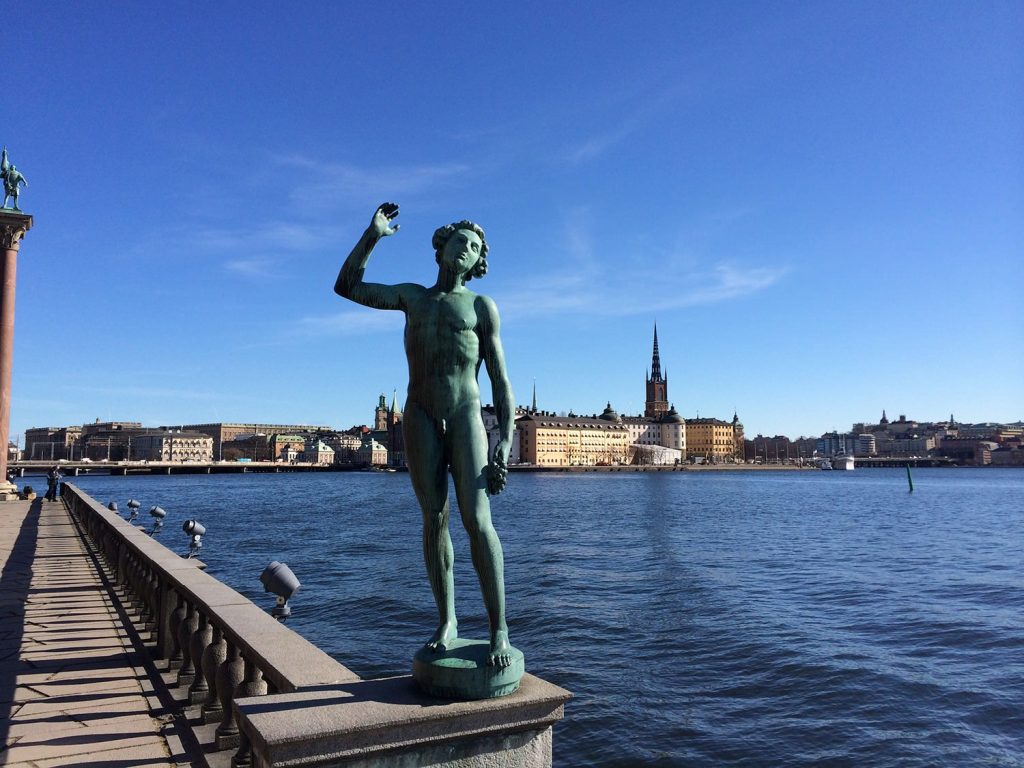 ESCToday's Head of Press Sanjay (Sergio) Jiandani and Managing Director Michalis Vranis travelled to Stockholm on a research trip in order to get a taste of the city and check out the preparations for the forthcoming Eurovision Song Contest. We bring you Sergio's story today.
Sergio and Michalis visiting the ABBA Museum in Stockholm(photo credit: Sanjay Jiandani)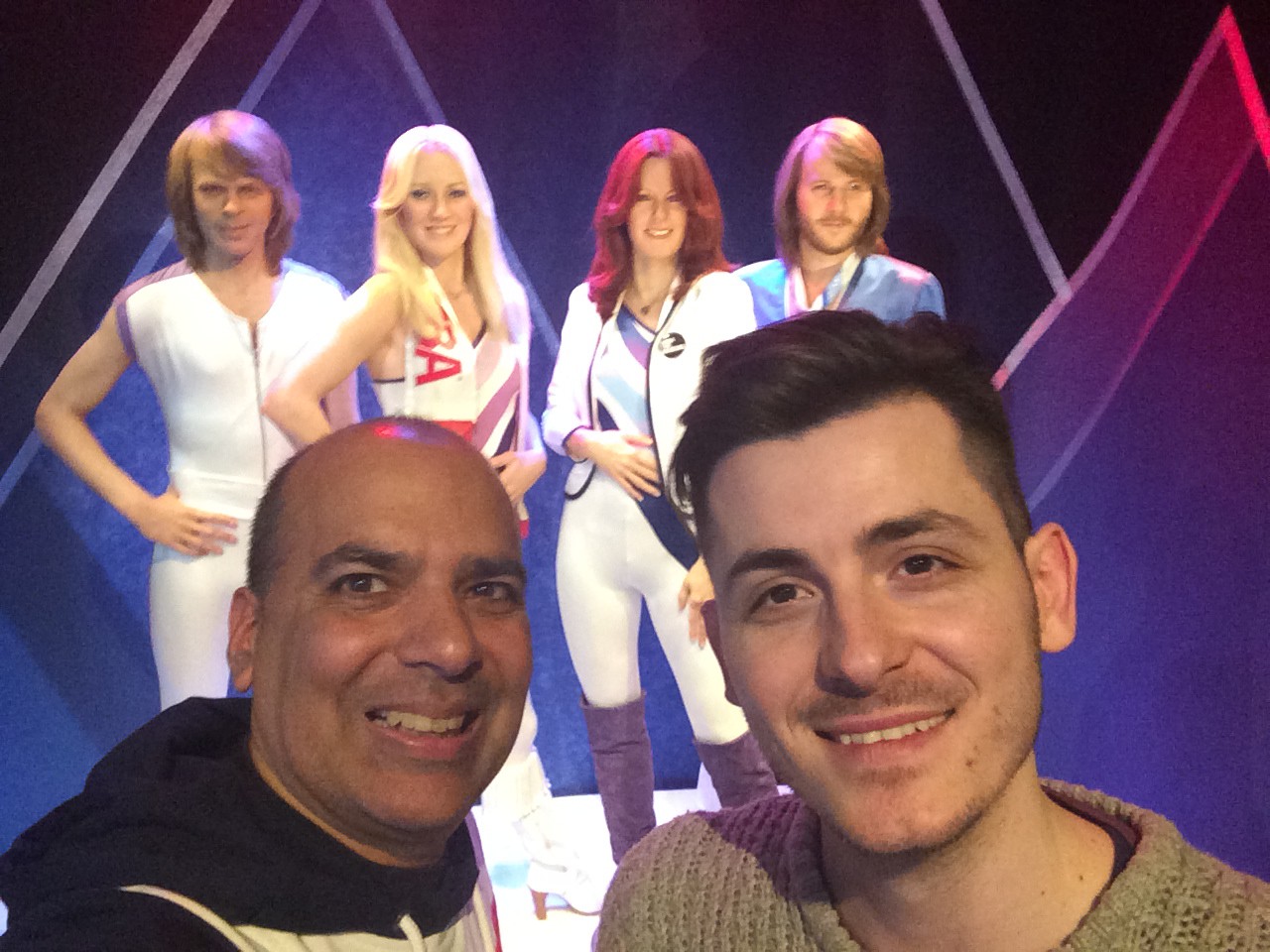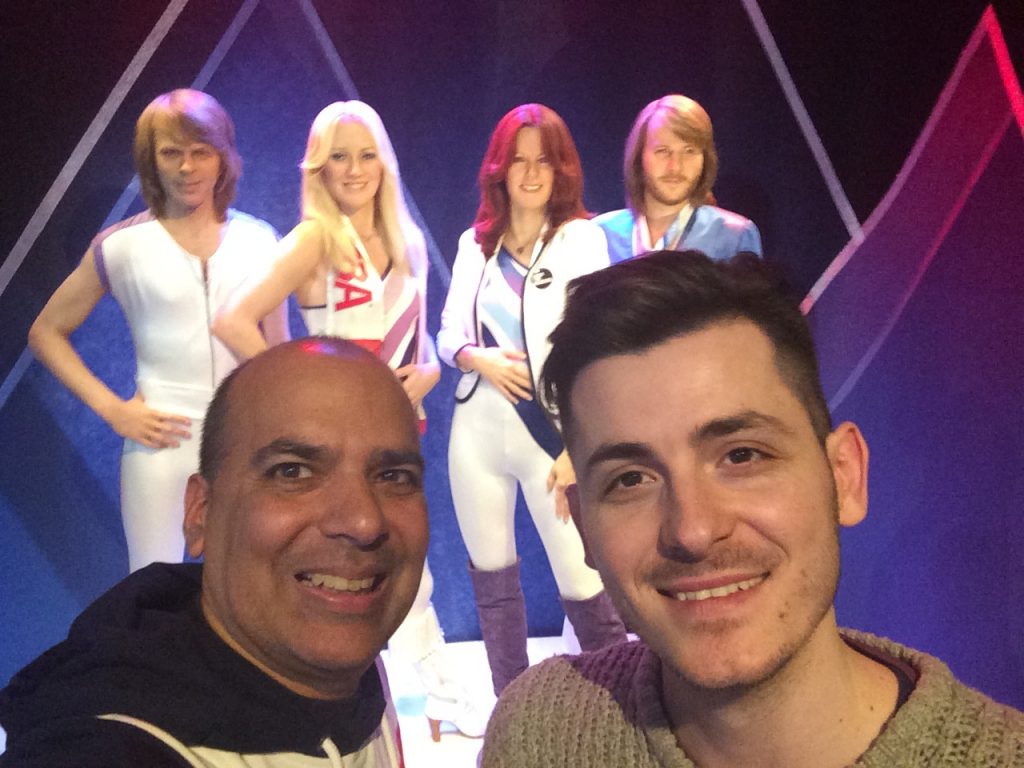 Sergio's Story- First Impressions of the host city!
The research trip to Stockholm on the eve of the Eurovision Song Contest  was a very special experience for me, as I have already visited this magnificent city 16 years back when I attended my very first Eurovision Song Contest in 2000 namely in the Globe Arena, the very same venue which will host this year's event.
The Globe City Complex has vastly expanded since 2000 and houses more venues today. The Tele2 Arena which will host the Eurovision Party on 14 May is one of the new venues in the complex. The Quality Globe Hotel which was the official delegation hotel back in 2000 has been completely renovated recently and has a capacity of more than 500 rooms.
Sergio and Michalis exploring the Globe City in Stockholm (photo credit Sanjay Jiandani).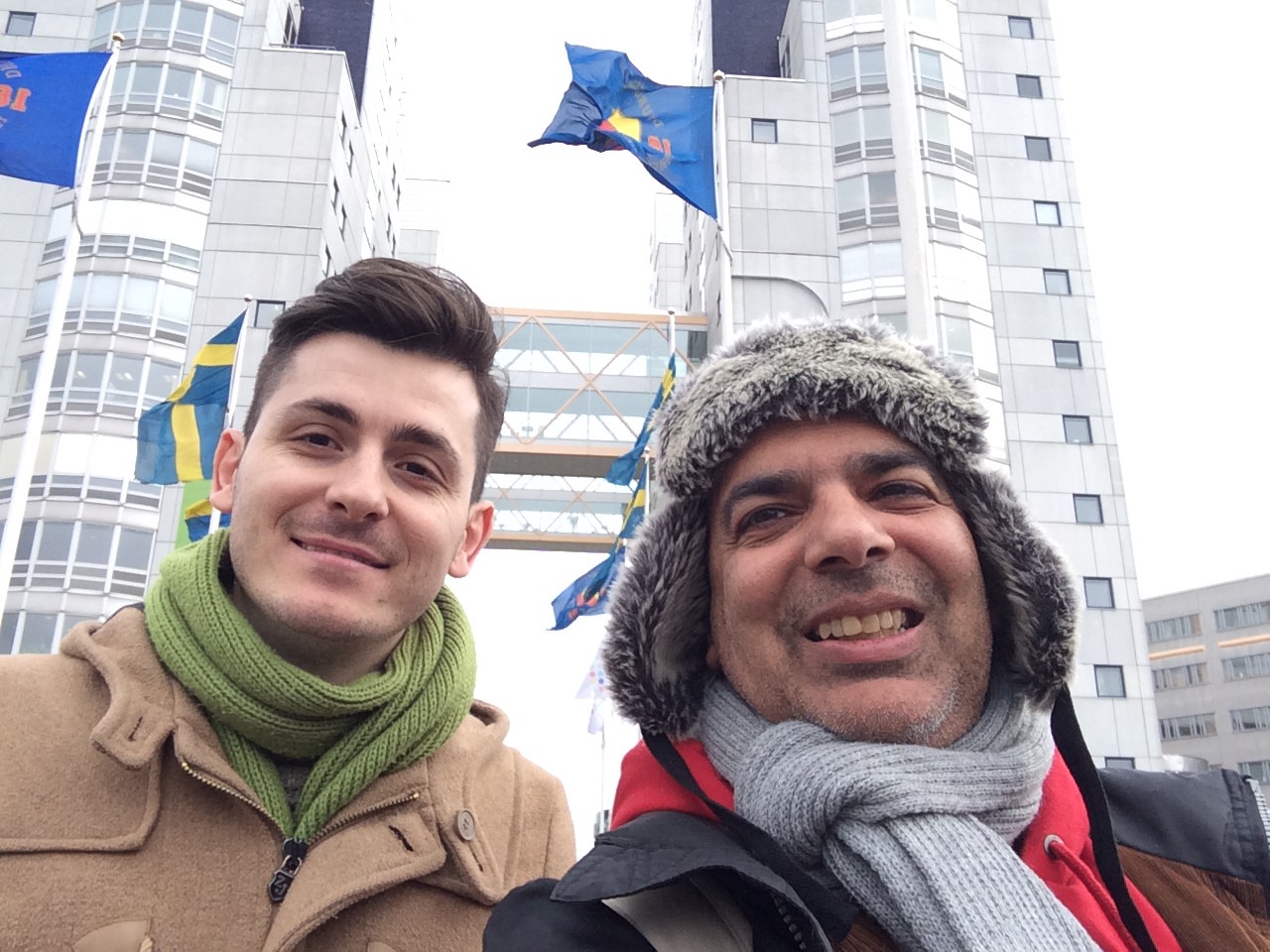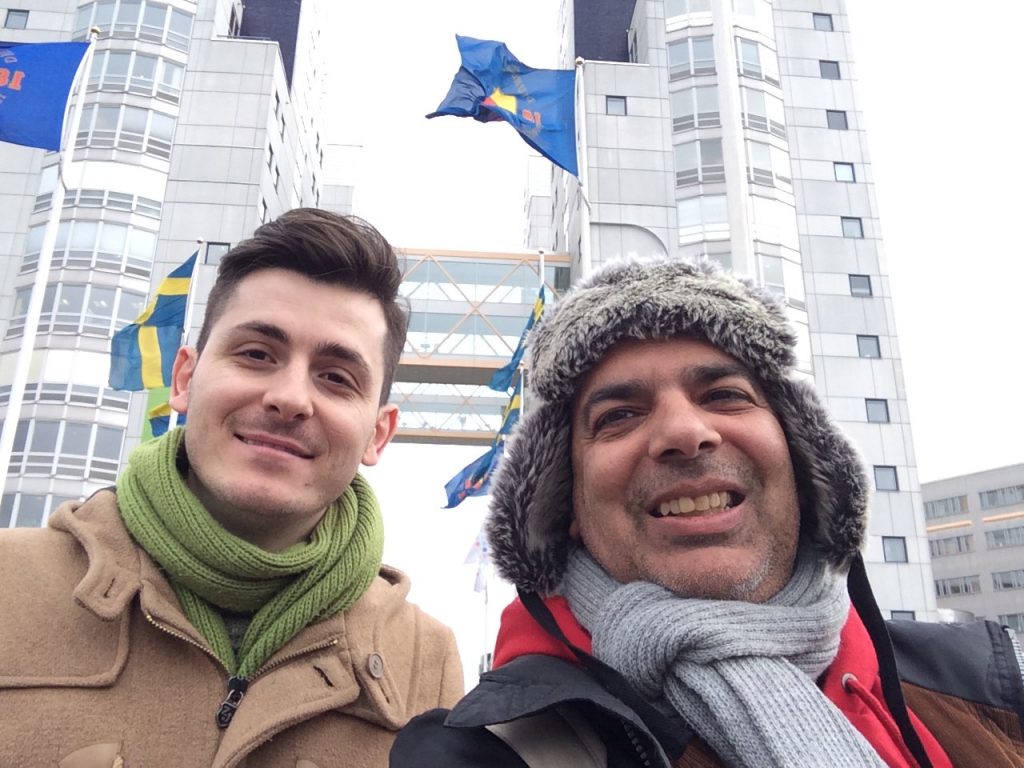 So in another words it is back to basics! I started my Eurovision journey back in 2000 in Stockholm and since then I have come a long way when it comes to our good old Eurovision Song Contest. Going back to the Globe Arena, took me back in time when Eurovision was a cosy and smaller event with 20 odd countries competing. Today our beloved contest has grown enormously, welcoming 40 plus nations and consisting of 3 shows.
Sergio back in the Globen Arena after 16 years! (photo credit: Sanjay Jiandani)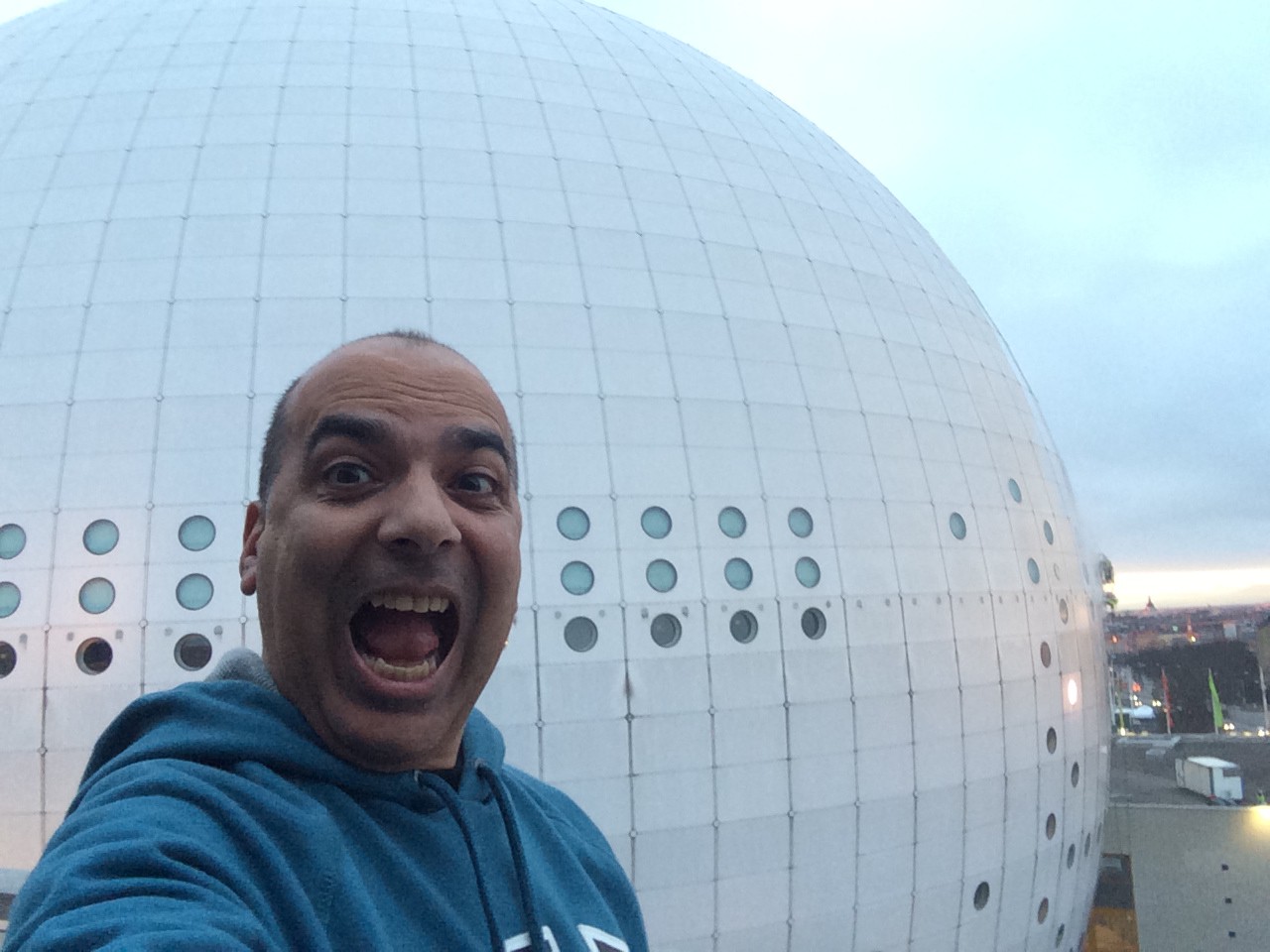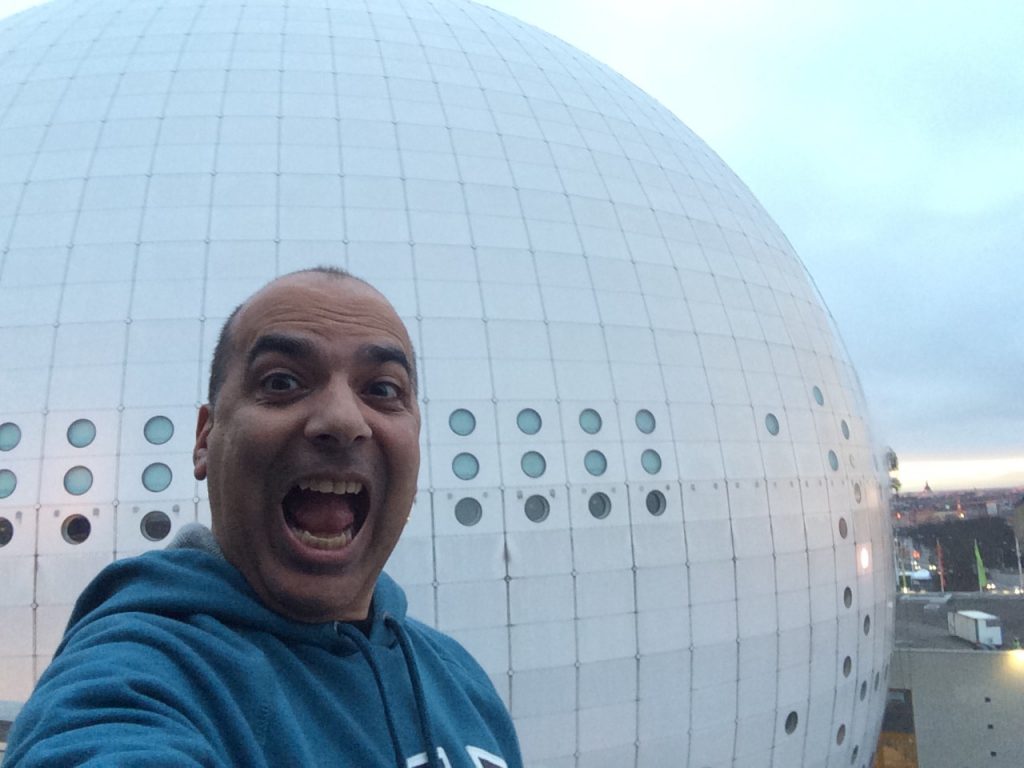 Stockholm has changed a lot in the last 16 years! The capital of Scandinavia has immensely evolved and grown since my last visit. I was pleasantly surprised with the way Stockholm has transformed itself  into a a young,  modern, innovative, musical, tech friendly and vibrant city. A city of equality , where every individual is considered an equal regardless of his/her social status, racial background, sexual orientation or religious background.
Sergio in Stockholm outside the Royal Palace during Eurovision 2000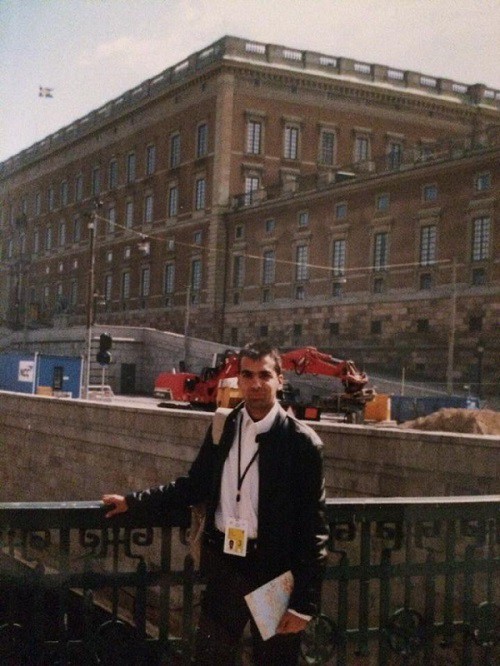 The city has become a melting pot with a blend and mixture of  people from various nationalities, religions and backgrounds. Aptly suiting this year's Eurovision motto #Cometogether! Stockholm embraces everyone and brings them all together under the same roof!
You can see lots of young people throughout the city. Stockholm has become an international hub for students from all over the world who travel to Sweden in order to study, complete their internship or work in the Swedish capital. The capital of Sweden is one of the fastest growing cities in Europe, enticing both Swedes and foreigners to move there.
Aerial view of Stockholm (photo credit:  Henrik Krygg- courtesy of visitstockholm.com)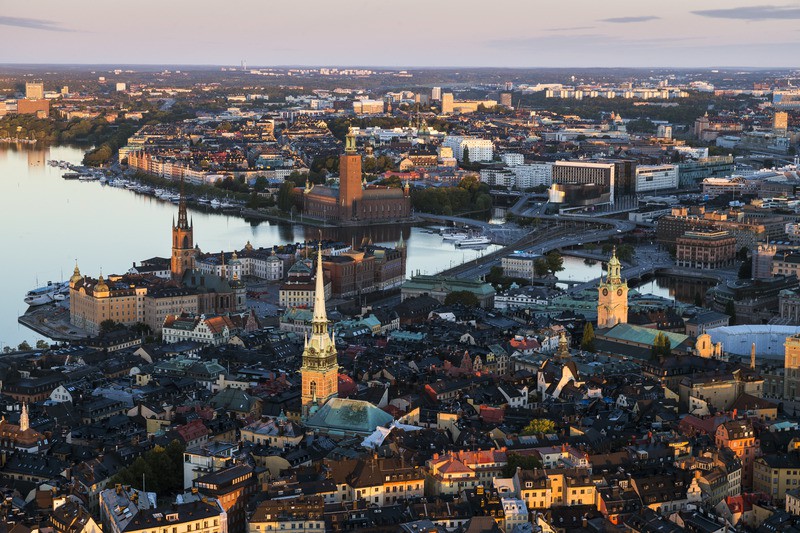 Stockholmers are very friendly and helpful, you need not worry if you don't speak Swedish as everyone speaks English in Stockholm! Swedes are very hospitable, warm and welcoming.  I was overwhelmed with their efficiency and punctuality, specially  as I come from a southern European country where everything tends to be more laid back and laissez faire!
As soon as I landed at Arlanda Airport I found out that Skype, Spotify and Candy Crush were some of the  many applications  which were made in Stockholm! I was really impressed with  how technology and innovation have become one of the biggest facets of the city.
Stockholm is not only Ikea, H&M, Volvo, ABBA, Swedish meatballs etc. There is more to the city than what meets the eye. The city has many features, characteristics and faces which will surely surprise its visitors.
I found Stockholm to be a clean and green city, with lots of lush green parks and bridges. No matter wherever you go in the city you will end up seeing water as the city is built on 14 islands. Don't forget to bring your swimming costume if you wanna jump into the lake! Beware the water can be freezing cold!!!
View of Gamla Stan and the Royal Palace with the Crown from Skeppbron
(Photo credit: Stafan Eliasson- courtesy of visitstockholm.com)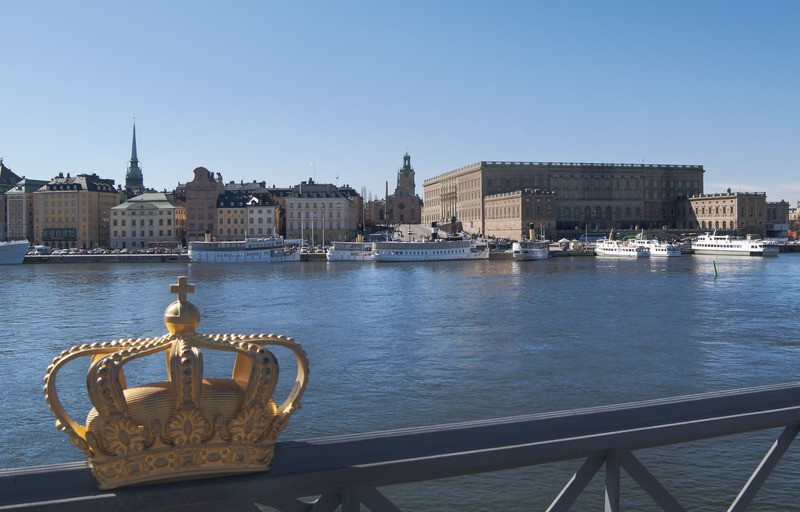 Stockholm is a very scenic city with beautiful mindblowing landscapes showing off the grandeur and magnificence of its architecture and nature. I would truly say its a sight for sore eyes!
Aerial view of Stockholm's Gamla Stan and Royal Palace
(photo credit: Henrik Trygg- courtesy of  visitstockholm.com)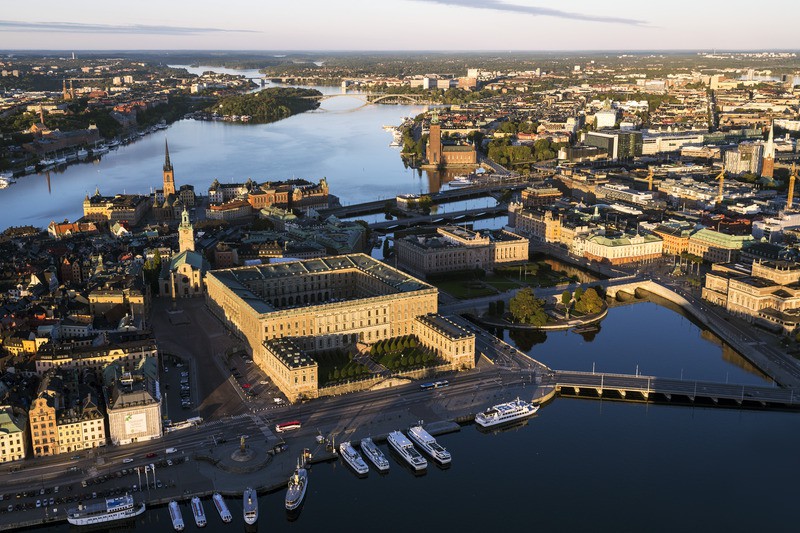 The transport system in the city is very efficient and connects the whole metropolis. Stockholm is a walkable and cycle friendly city, so the best way of exploring and discovering the city is to walk or to bike. So when you come to Stockholm for Eurovision, you need not worry as commuting in the city is very easy and comfortable! You can use the T-Bana (metro), trams, boats and buses to get around town!
A boat sighteeing tour is a must when you visit Stockholm! (photo credit: Sanjay Jiandani).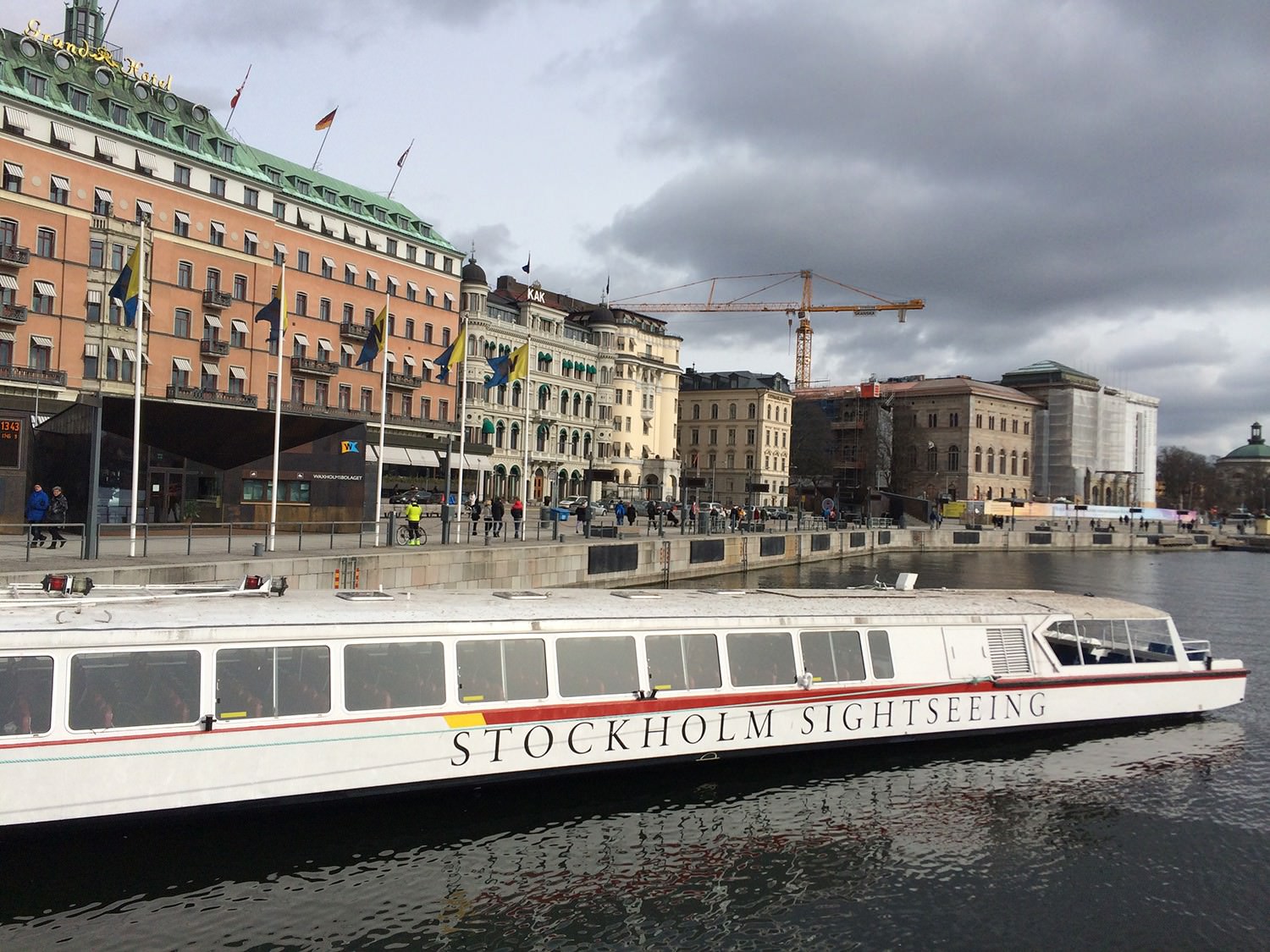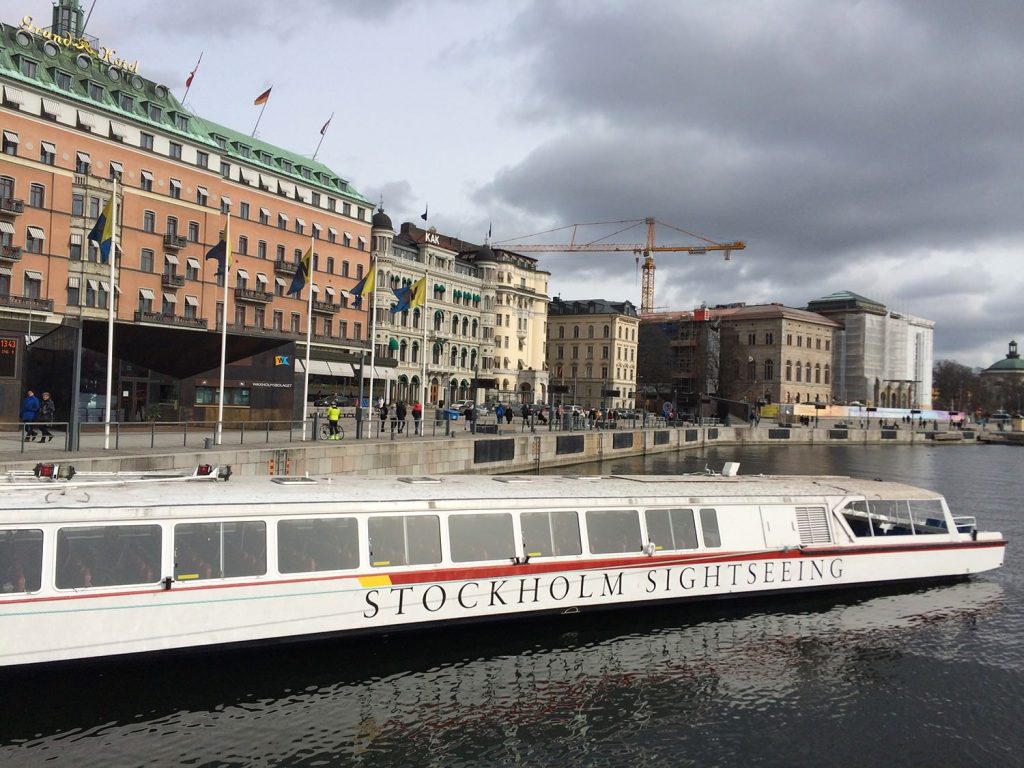 Many people tag Stockholm as an expensive city. It is indeed quite pricy, but you need not worry if you plan your trip beforehand and spend your pennies wisely. There are many ways of enjoying and experiencing the city cost efficiently!
Stockholm is a city that can satisfy each and every individual's demand and requirement. A multi facetted city which caters for everyone's likes and tastes; museums, royal palaces and castles, music, concerts, children's amusement parks, sports, international events, concerts, nature, technology, innovation, architecture, restaurants, cafes, nightlife, LGBT scene, etc. You name it, you have it!
There are many things to do and see in this extraordinary beautiful city. You should not miss the following attractions when you visit Stokcholm next May: The ABBA Museum,  The Vasa Museum, The Royal Palace, The City Hall, Skansen Open Air Museum and Park, Mamma Mia The Party, a boat ride through the Stockholm Archipelago, Gamla Stan, Drottningholm Palace, Fotografiska Museum, The Nobel Museum  to name a few.
Sergio at the Golden Hall at Stockholm's City Hall (photo credit: Sanjay Jiandani)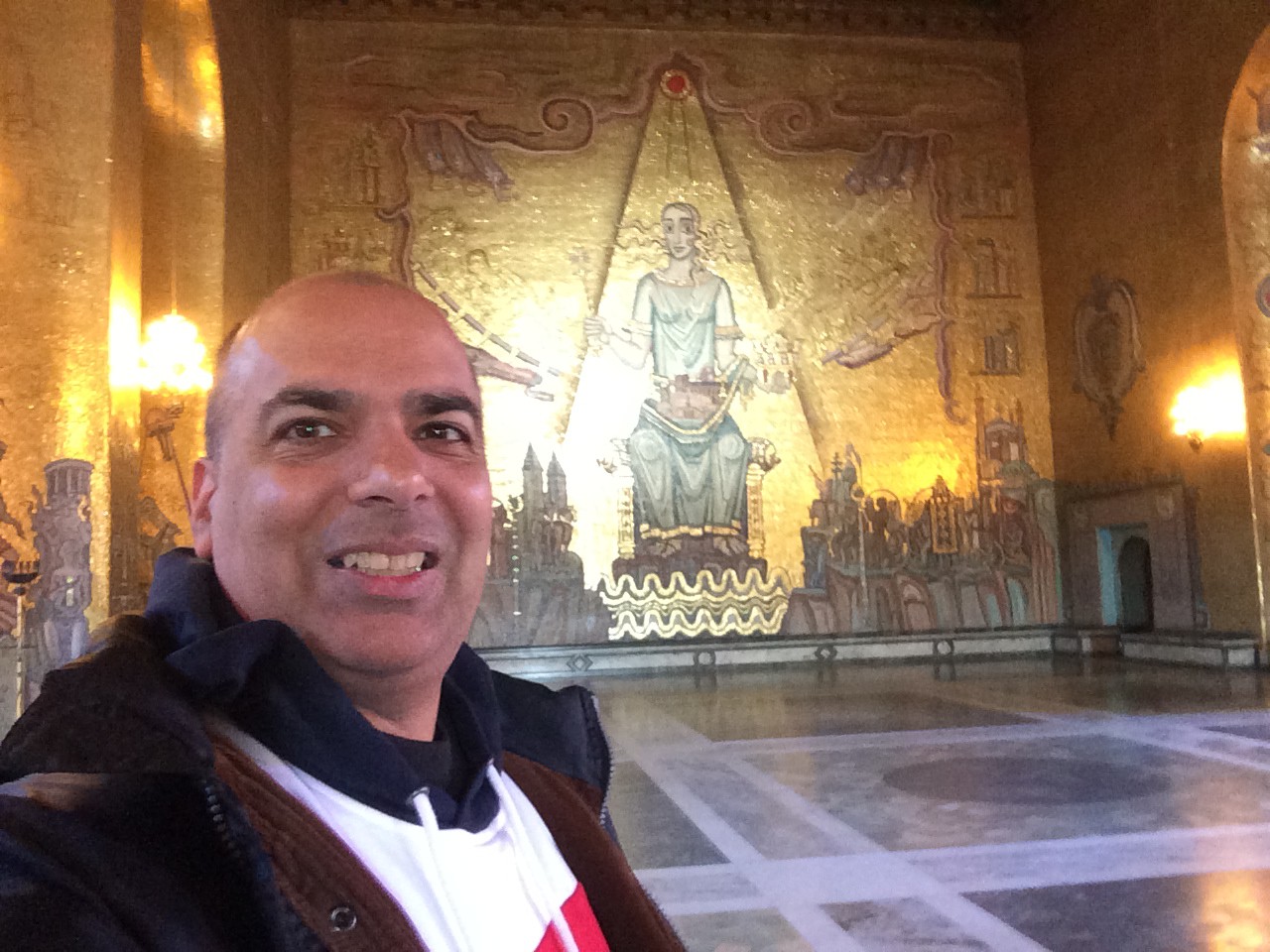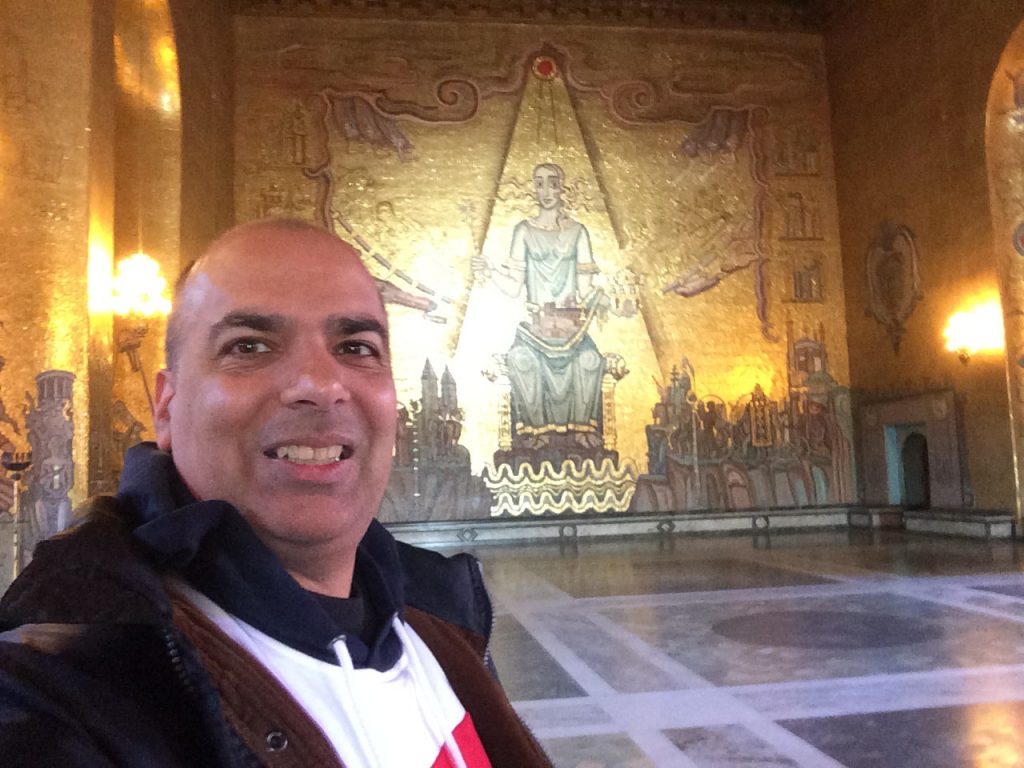 Lookout for our Discover Stockholm series of articles with lots of exciting surprises and our coverage on the road to Eurovision 2016. We will be bringing you in depth information on the Eurovision venues, main attractions and sights in the 2016 Eurovision host city.
It is the 3rd time that Stockholm will host the Eurovision Song Contest, having played host back in 1975 and 2000. It will be the 6th time time that Sweden will organize the event. What shall we expect from Stockholm when come May?
The City of Stockholm and SVT are working round the clock in order to make the 2016 Eurovision Song Contest into a memorable one and showcase the best of Swedish essence and music. For the very first time in Eurovision history the Euroclub and the Euro Fan Cafe will be merged and housed under the same roof.
The City of Stockholm has worked very hard in order to embrace the Eurovision fans and give them a key role in the Eurovision celebrations in the host city. OGAE Eurovision fans will be able to access the Euroclub with a special accreditation issued by the City of Stockholm and SVT. Fans (accredited) will also be able to attend the Opening Ceremony After Party and Farewell Party at the Euroclub, thus coming together and enjoying the celebration of music!
The wharf at the waterfront outside the Royal Palace where the Euroclub will be located
(photo credit: Sanjay Jiandani)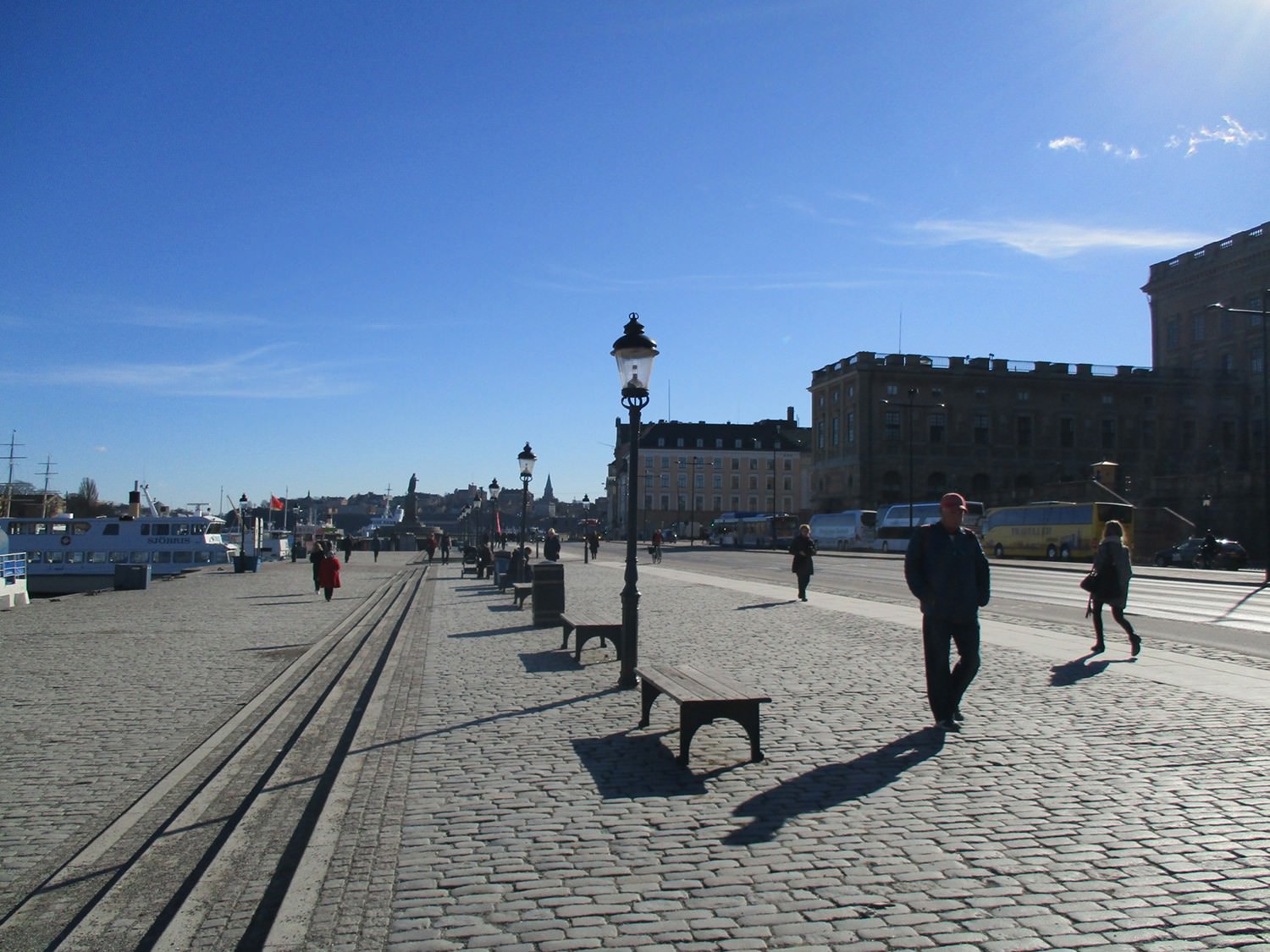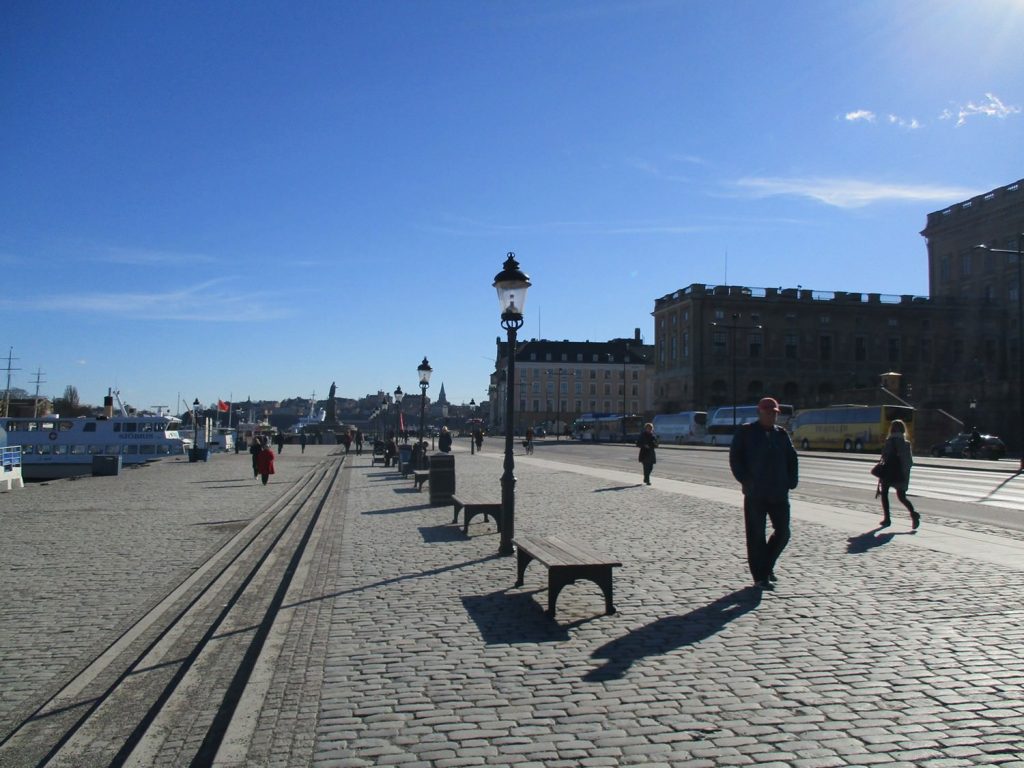 The Eurovision Village will be the hotspot in the city during the Eurovision weeks, where Stockholmers and visitors will be able to enjoy the Eurovision atmosphere with lots of activities and surprises in store. The Euroclub which will be located on the wharf outside the Royal Palace on the waterfront, is just a stone throw's away from the Eurovision Village. The Euro After Parties will be held at the Operaterrassen just adjecent to the Eurovision Village.
Preparations are on going in full swing in Stockholm as the countdown to Eurovision has officially kicked off. The City of Stockholm has taken every single minute detail into account when it comes to organizing and hosting such a mega event in the city. All this will be showcased next May when Stockholm will welcome delegations from 43 countries, thousands of Eurovision fans and accredited media and journalists.
The Countdown Magical Flower timer is ticking at Normalmstorg
(photo credit: visitstockholm.com)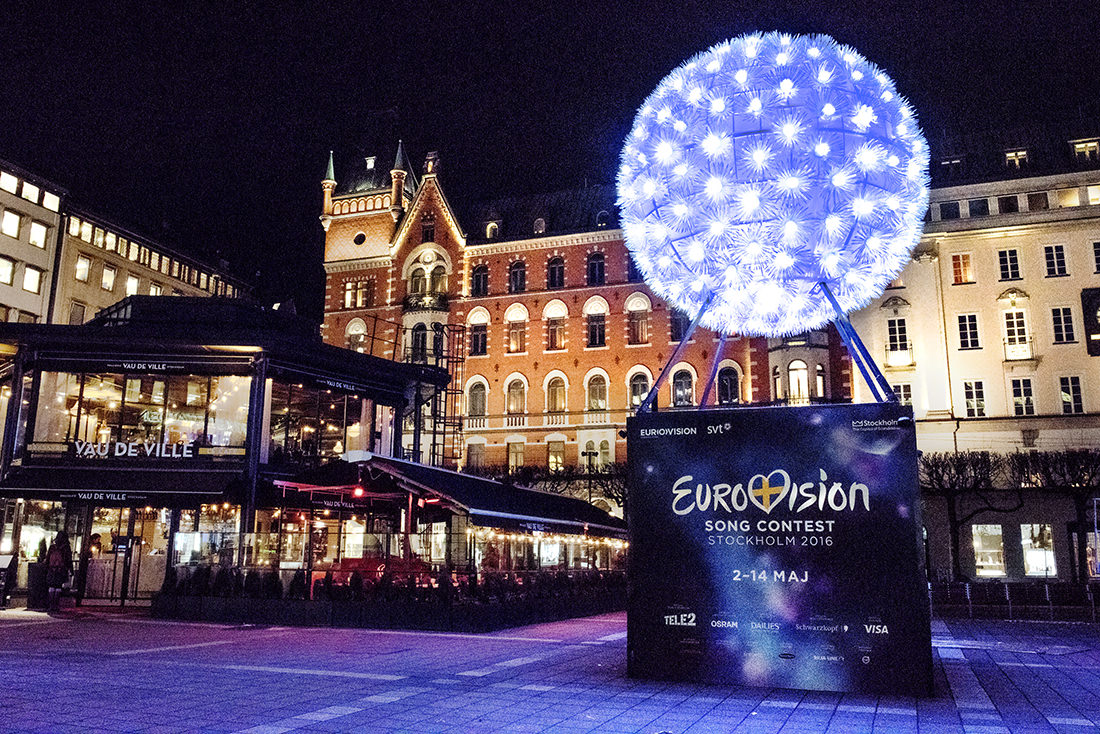 If you haven't got tickets to the shows in the Globen, you need not worry as Stockholm is all set to dress up for the occasion. The city is gearing up to to live the Eurovision Song Contest in every possible way that you can imagine. A grandiose mega Eurovision party will be held at the Tele 2 Arena on 14 May with a star studded line up of artists scheduled to perform and a massive screen for public viewing.
There will be lots of events and parties taking place throughout Stockholm during the Eurovision period. The best news is that they will be accessible for everyone.
A beautiful view of the majestic Scandinavian capital, Stockholm (photo credit: Sanjay Jiandani)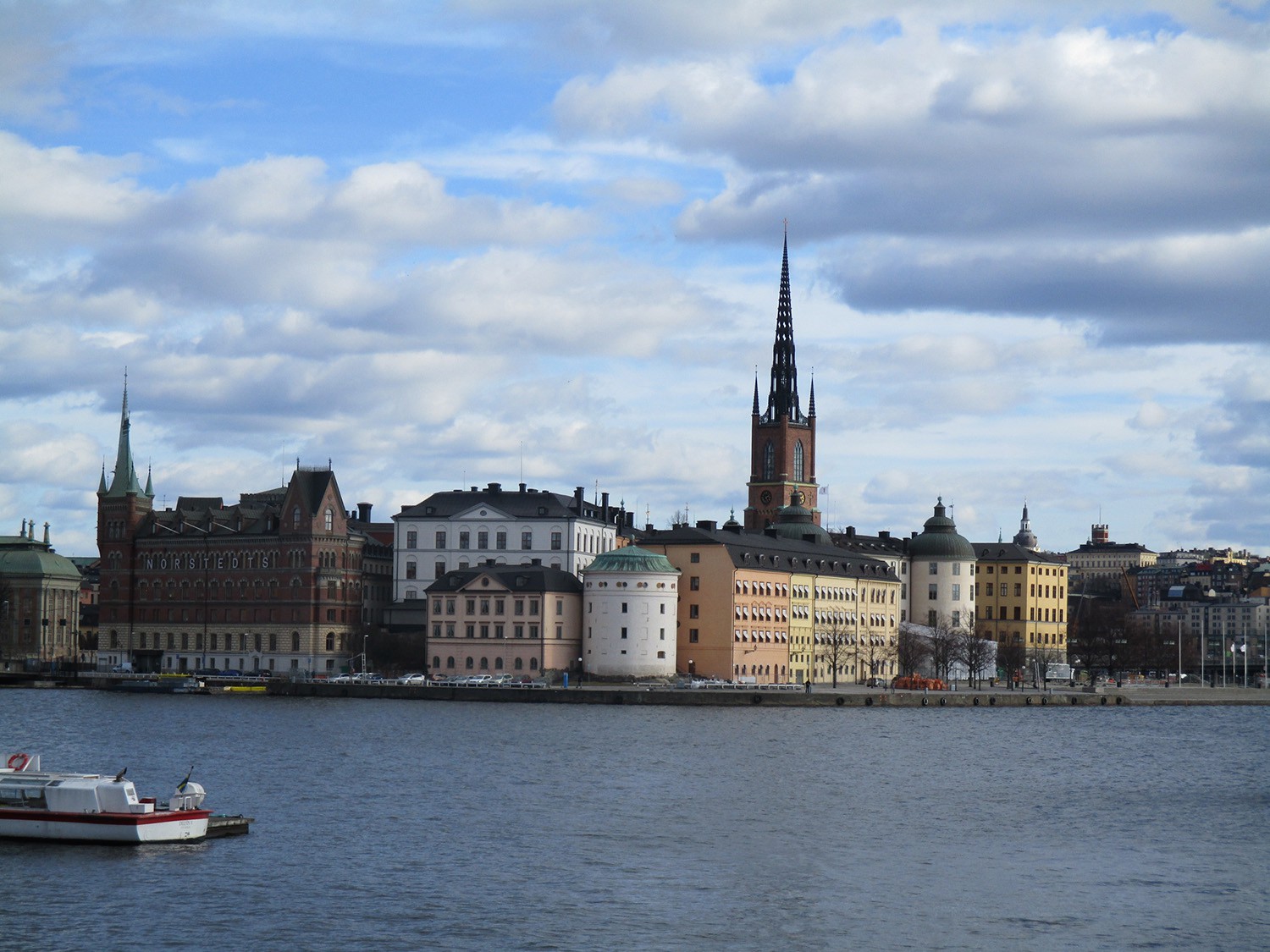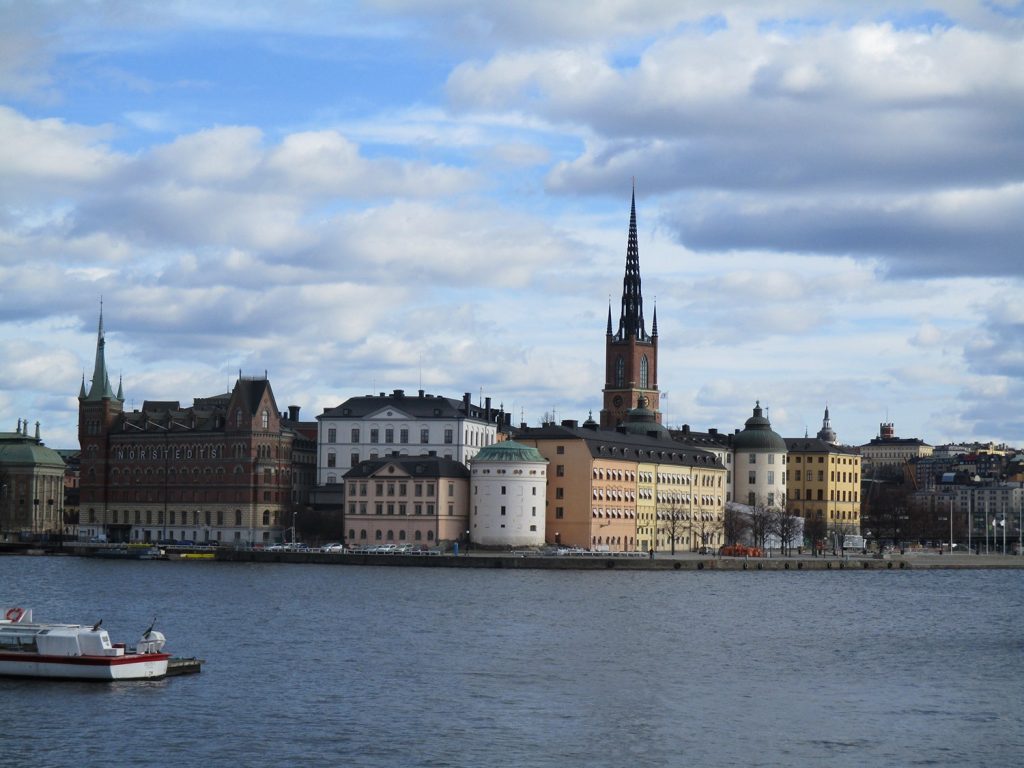 So if you haven't decided yet, make up your mind quickly, pack your bags and book your flights to Stockholm as the Eurovision fever is about rock the city!
You will be able to smell, hear, touch and feel Eurovision next May when you come to Stockholm!
Delegations, artists, Eurovision fans and visitors will be mesmerised with Stockholm's splendour and grandeur when they land in the Swedish capital next May.
Sergio on Skeppsholmsbron Bridge with the gilded Royal Croawn and the backdrop of Gamla Stan  (photo credit: Sanjay Jiandani)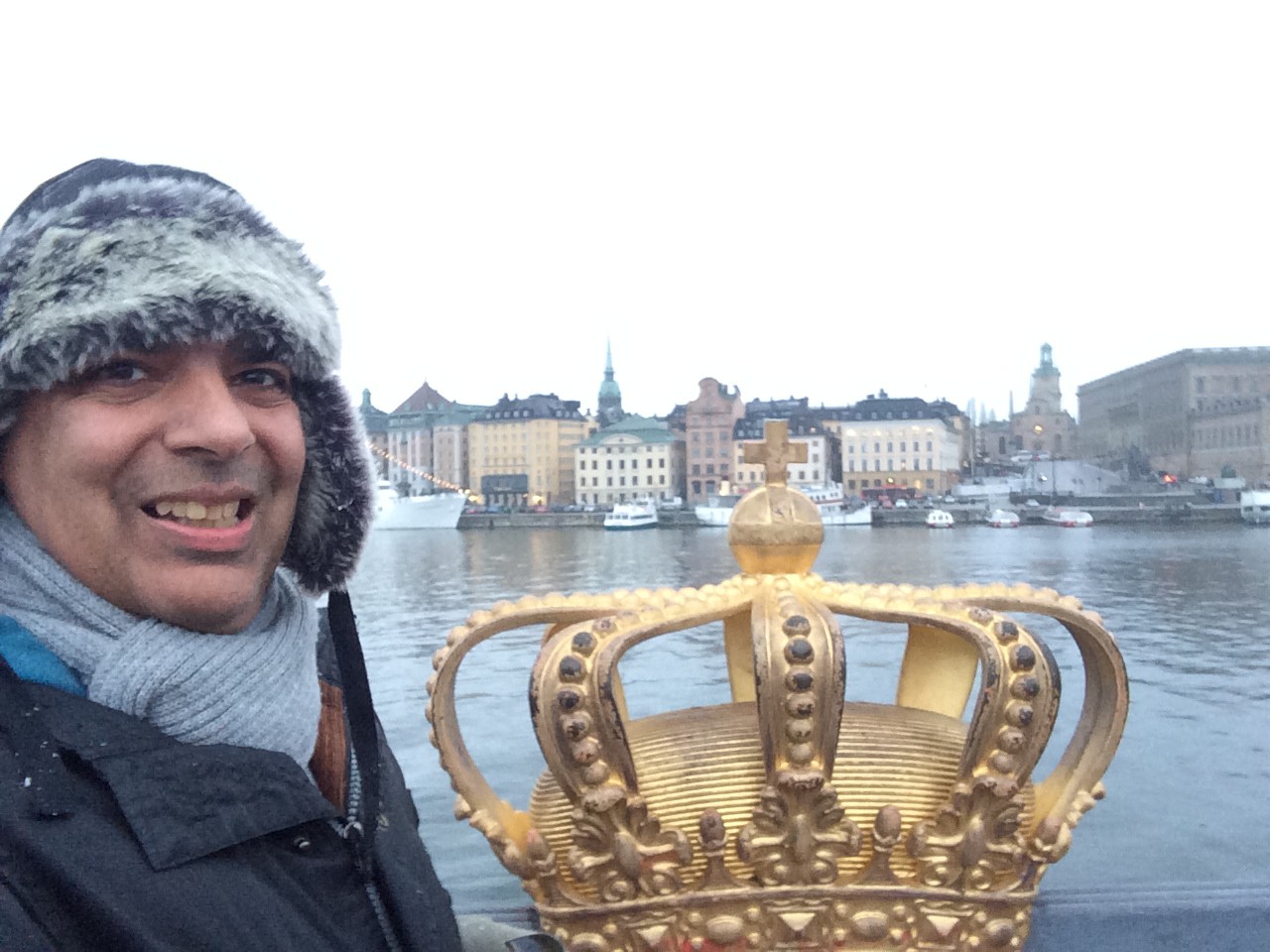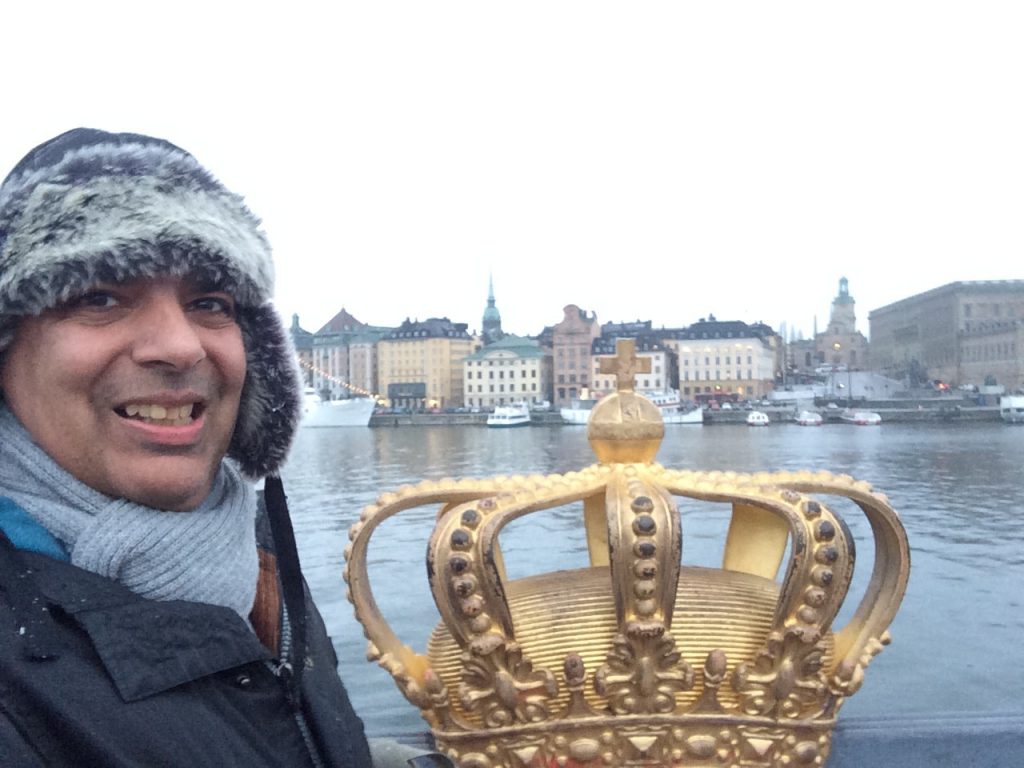 All in all it has been an amazing experience visiting the city's main attractions and hotspots, exploring the Eurovision venues and living the city as it gears up for the upcoming Eurovision Song Contest. Eurovision in Stockholm promises to be glitzy, glamourous and glittery!
For more information on Stockholm you can visit visitstockholm.com
You can follow our forthcoming series of Discover Stockholm articles with photographs and videos on ESCToday.com and on our official Esctoday Instagram and ESCToday Facebook pages.