The last country to reveal its Eurovision entry is Bulgaria, as If love was a crime will be presented on Monday, 21 March. However, the lyrics of the song are now available and we can try to guess how they will sound like in the actual song.
At first we could get a glimpse of the lyrics presented with emoji:
But now we can finally see the full lyrics. It was reported earlier that the lyrics are in English but might include a glimpse of Bulgarian; and now we can see that the repetitive Bulgarian line O, daj mi ljubovta (Oh, give me love) appears through the song.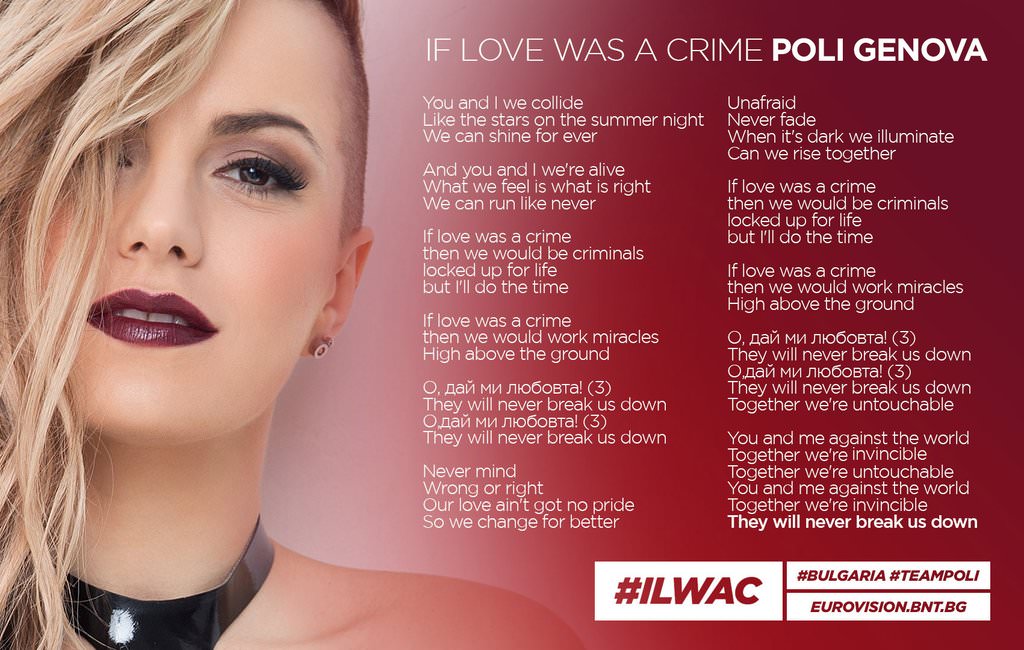 Poli Genova will sing for Bulgaria in the second half of the second semifinal of the Eurovision Song Contest 2016 on 12 May.
Stay tuned to ESCToday.com for more news regarding Bulgaria at the Eurovision Song Contest 2016!
ESCToday is growing and always looks for new members to join our team! Feel free to drop us a line if you're interested! Use the
Contact Us page
or send us an email at
[email protected]
!