Today saw a special delegation from NPO visit the Maastricht in order to check out the city's potential Eurovision venue, infrastructure and logistics.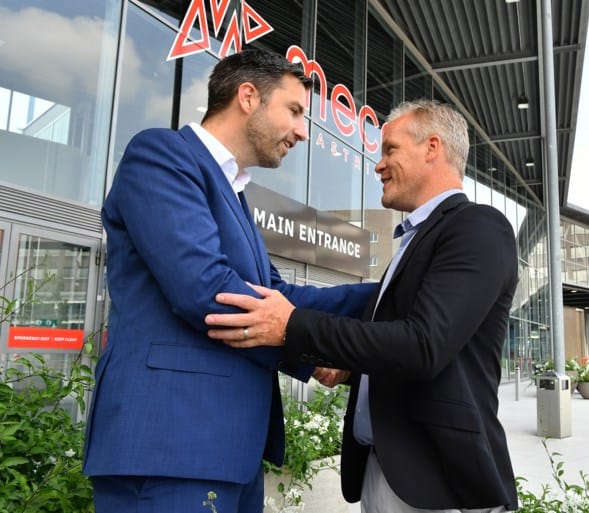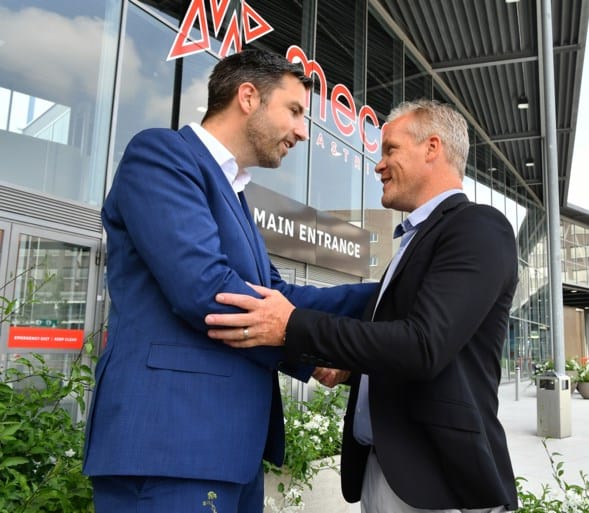 Yesterday NPO announced the names of the two shortlisted cities vying to host the forhcoming 2020 Eurovision Song  Contest in the Netherlands.
NPO's Eurovision Committe travelled to Maastricht today in order to hold a technical meeting with the city's officials. They were welcomed by the Mayor of Maastricht, Mr. Van de Wiel (Director of MECC) and Ms. Inge Dovermann (ESC Maastricht Project Leader).
The focus of the visit mainly concentrated on the city of Maastricht, the venue and its facilities. The local media was not allowed to attend the meeting but were given a chance to meet the city's officials and ESC 2020 Committee later.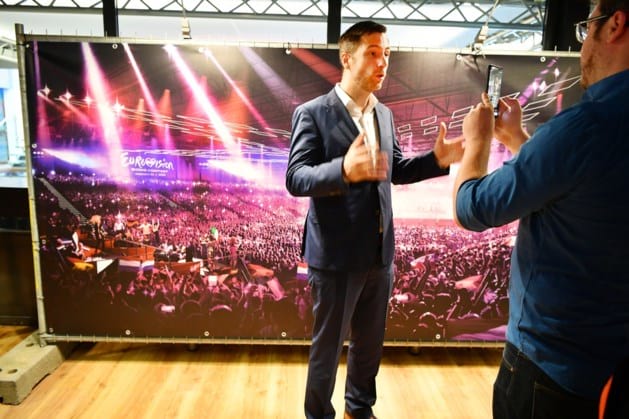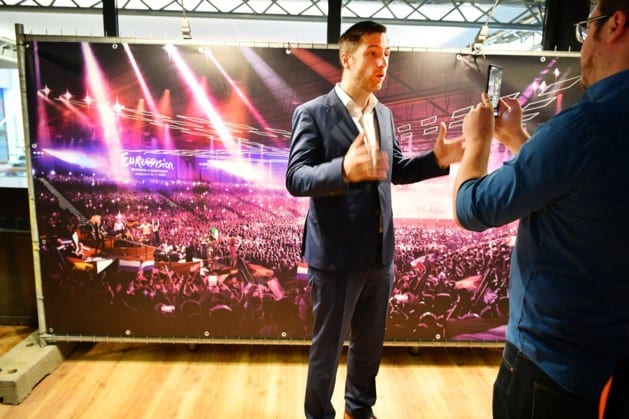 Sietse Bakker (Executive Producer ESC 2020) was quite impressed with Maastrcht's ethuasiasm and bid after visiting the city along with the 2020 ESC Committee (NPO/NOS/AVROTROS):
The MECC is a good, fantastic location with many options. You could host a great Eurovision here.

I am pleasantly surprised by the enthusiasm in Maastricht. It is really amazing!

Regarding Maastricht's potential venue Bakker adds:
In terms of height, width and depth, the hall in the MECC is reminiscent of the venues in Kiev and Tel Aviv. This makes it challenging!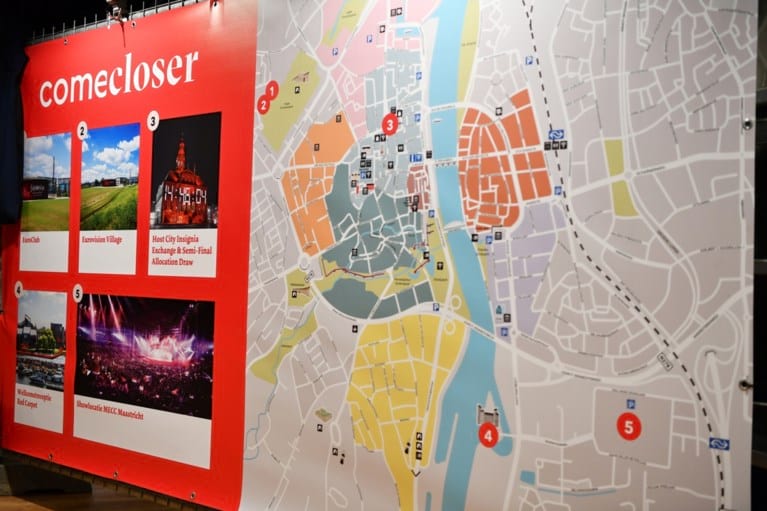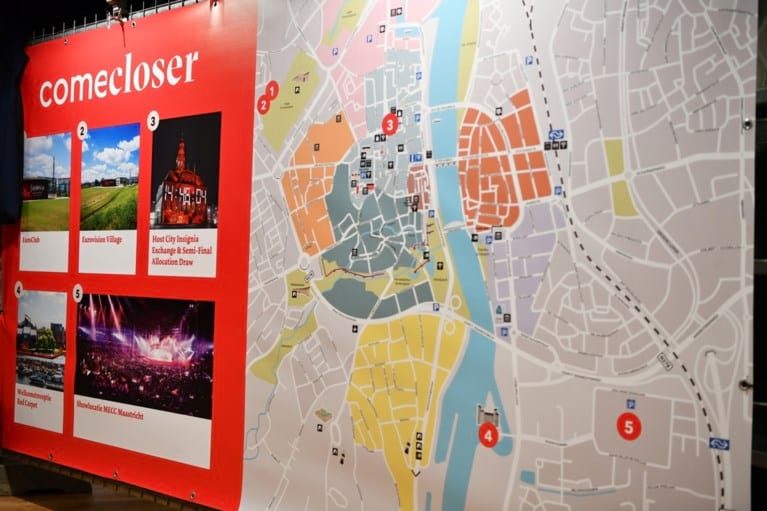 Bakker concludes:
They really want to have the contest here in Maastricht.

In both cities we look at the suitability of the location, what the city itself contributes and which accommodations are available. Rotterdam and Maastricht both meet these three points.
The 2020 Eurovision Committee was given a virtual tour of the main Eurovision venue at MECC, showcasing the hall set up with a stage for hosting Eurovision  through virtual reality glasses.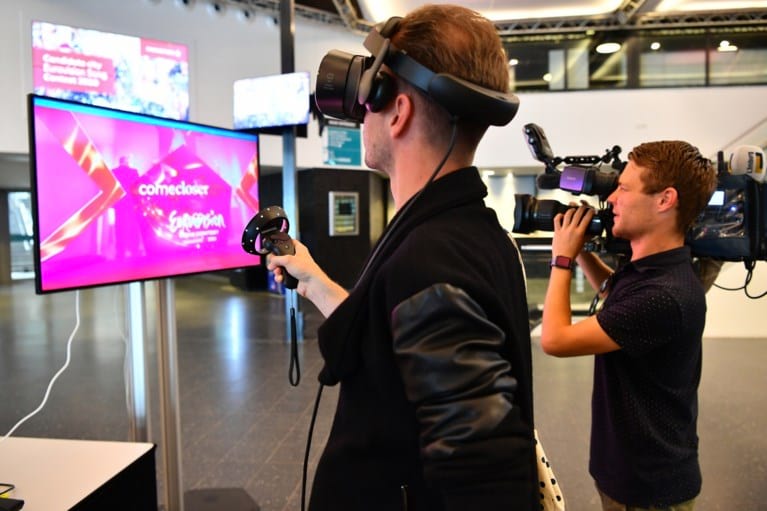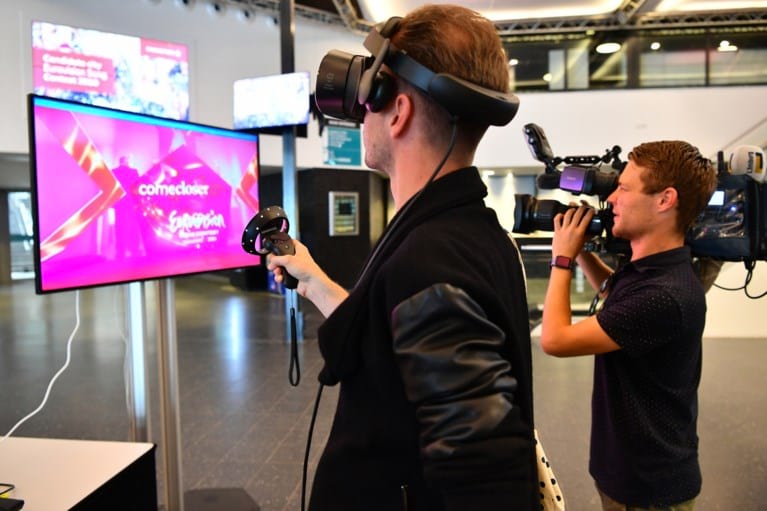 Mr. Van de Wiel (MECC Director) says:
They wanted us to move the stage a little, because the logistics around the stage are much larger. So we have to go back to the drawing table.
Tomorrow the 2020 Eurovision Committee will be travelling to Rotterdam in order to check the city's potential Eurovision venue and infrastructure.
Source: 1 Limburg, Limburger.nl
ESCToday is growing and always looks for new members to join our team! Feel free to drop us a line if you're interested! Use the
Contact Us page
or send us an email at
vacancies@esctoday.com
!