In the aftermath of this year's Eurovision, which saw its final last Saturday, one of its four presenters, Assi Azar, is going to make an admirable move. Having been listed among the most influential LGBTQ+ people and one of the most important activists for the community's rights, he decided to donate his Eurovision salary to Israeli Gay Youth (IGY) charity.
Example to be followed. We all remember Assi's supporting words for this year's French entrant Bilal Hassani, against the racism and verbal threats that he received because of his sexual identity and appearance.
Once again in a short time, Assi Azar, who hosted Eurovision in Tel Aviv along with Bar Refaeli, Lucy Ayoub and Erez Tal, offers practical support to members of the LGBTQ+ community in his native country. His decision regarding this donation of £23,000 had already been taken before Eurovision and it all seems that the support of these organizations in any way is always high on his priorities. Among his words, he said:
To host the Eurovision for money is definitely something that I won't do. It's for my soul and to represent the country with respect. If you can do something good with the salary that they pay, why not?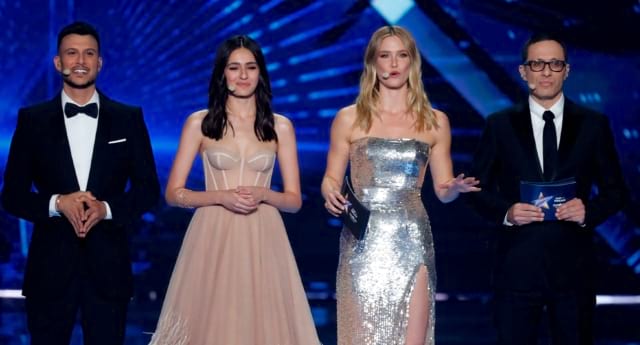 The Israeli television host characterized the charity's work as "holy" and stated that it is only natural to contribute to their efforts in every way he can.
About Assi Azar
Assi Azar was born in Holon, Israel in 1979 and is of Bukharan-Jewish and Yemenite-Jewish descent. After presenting an online TV show KIK, he pursed a television career in 2004, when he hosted TV youth show, entitled Exit.
A very popular personality in his country and beyond, he has taken part and hosted numerous TV shows, like The Show, Good Evening with Guy Pines and The Champion: Locker Room, as well as the satirical programs Trapped 24and Talk to my agent.
Assi Azar came out as gay in 2005. Five years later, he released his experiential documentary film Mom and Dad: I have something to tell you. In 2009, his name was included among the 100 most influential LGBTQ+ people in the world, by the magazine OUT.
Since 2016, Assi is married to Spanish Albert Escolà Benet.
ESCToday is growing and always looks for new members to join our team! Feel free to drop us a line if you're interested! Use the
Contact Us page
or send us an email at
[email protected]
!