Day 6, let's go! We are back at the Expo Tel Aviv, as the second rehearsals for the 35 countries competing at the two semi-finals have now well and truly kicked-off! Today a further 11 acts will get on-stage for the second time, while the automatic qualifiers (Big 5 & Israel) will have their first rehearsals!
Opposite to the first bunch of technical rehearsals, where all delegations have a 30-minute stage session, this time is now shortened to 20 minutes. Afterwards, each country's delegates will be attending their staging, vocals and lightning in the viewing room and any necessary changes will be requested. Besides their second rehearsals, all delegations will be giving a 20-minute press conference to the accredited press at the arena.
It's time we attended the second rehearsals of Latvia, Romania and Denmark, which will compete at the second semi-final, from positions #5, #6 and #7.
05 | Latvia
After two semi-final eliminations, Latvia claims a spot at Saturday's final with the duo Carousel singing about That night. A calm performance by the Baltic state, which has not done very well with the bettings so far. Can they reverse the predictions and climb to the Top 10 of the night?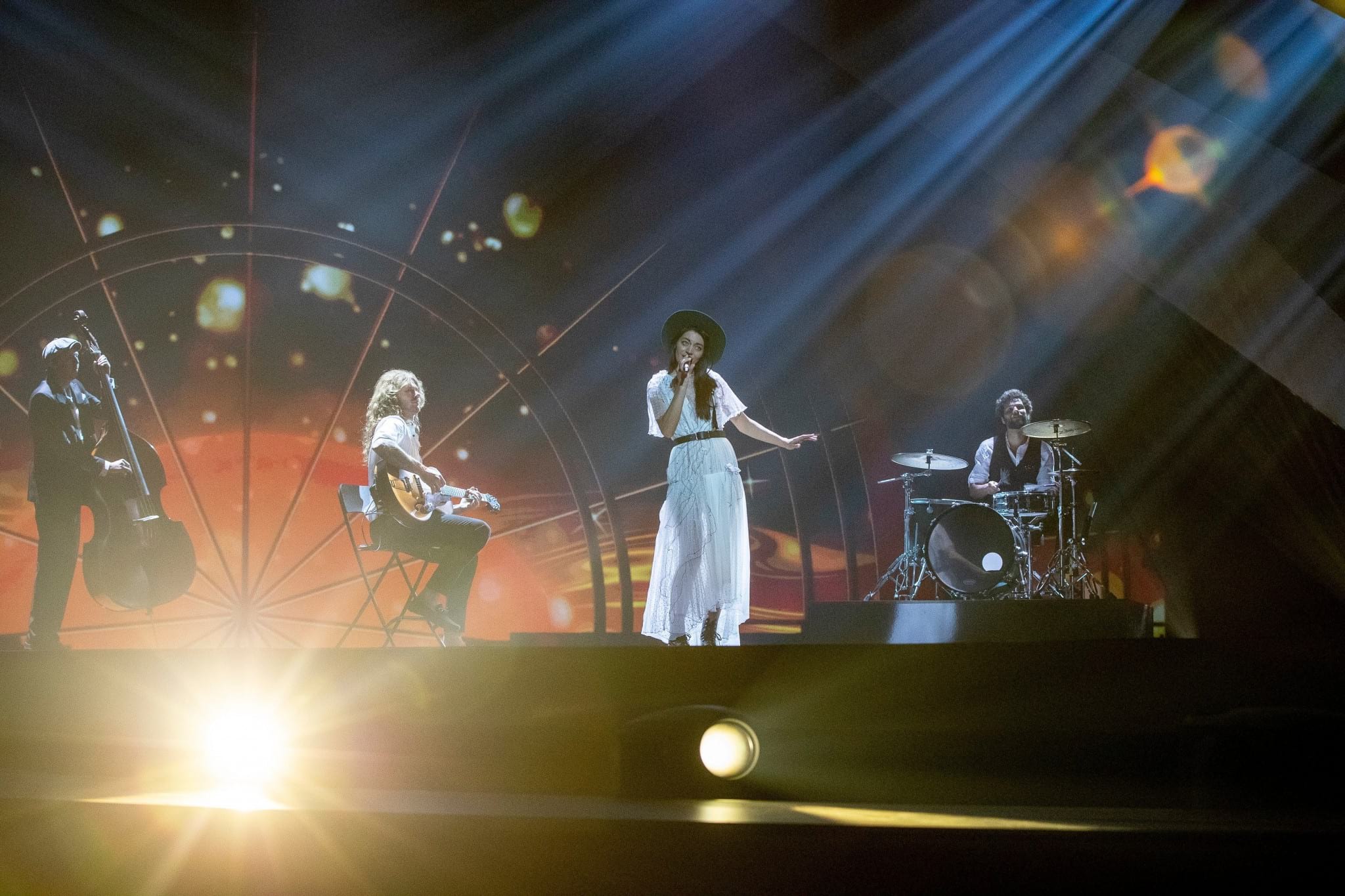 Exclusive clip of Latvia's second rehearsal
06 | Romania
Ester Peony will take to the stage with one more theatrical performance. The Romanian entrant is joined by two leather-clad backing dancers, as well as two backing singers and a guitarist who get on-stage from the bridges on the right and left. Behind her, the scenery which reminds lost Atlantis, is a sign of destruction which is described by the song's lyrics.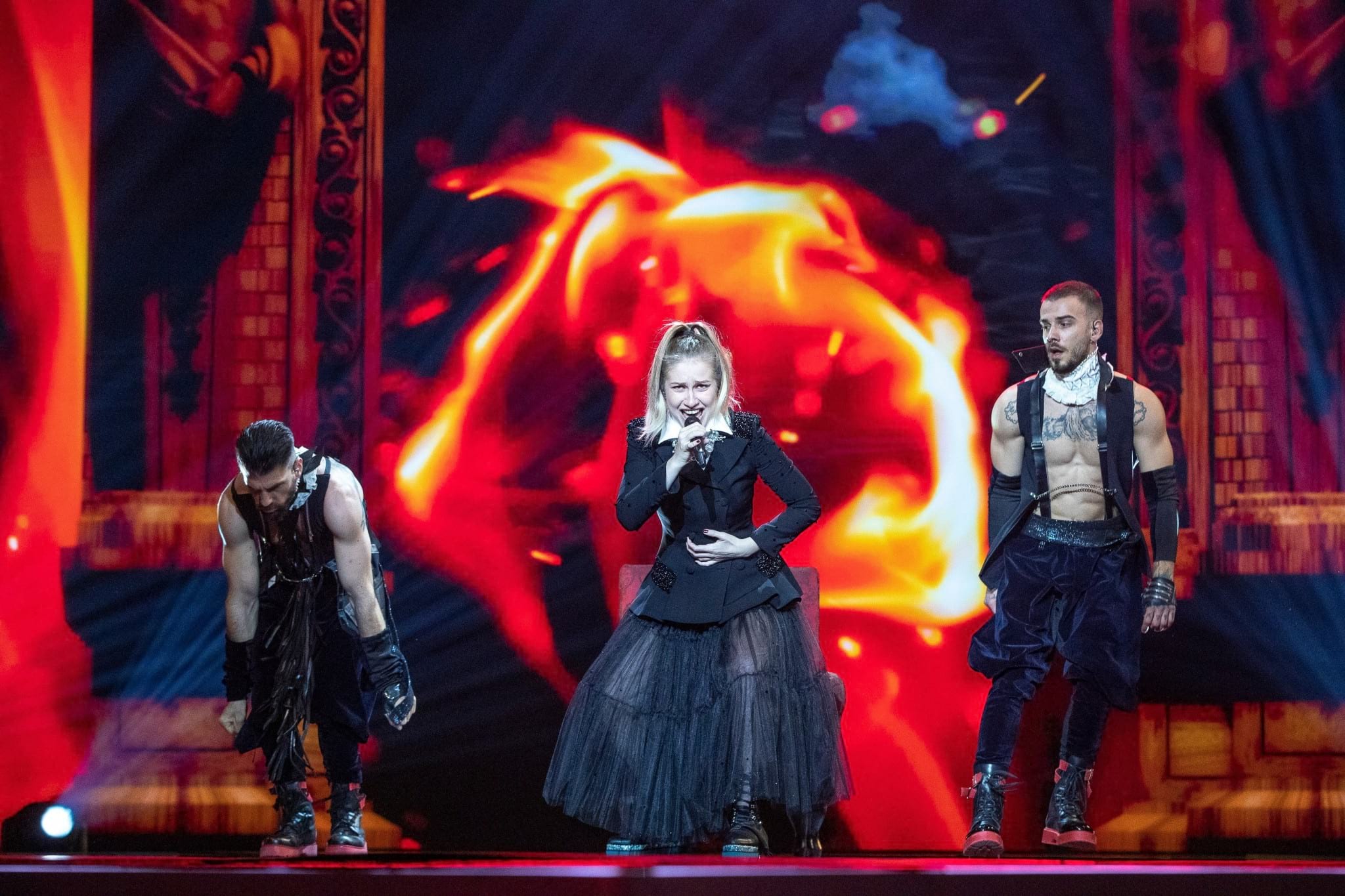 Exclusive clip of Romania's second rehearsal
07 | Denmark
Love is forever by Leonora! The most multilingual entry of the year sounds very pleasant too! In a peaceful scenery with white clouds, the Danish entrant and her dancers aspire to make us smile and feel a little more optimistic with their performance!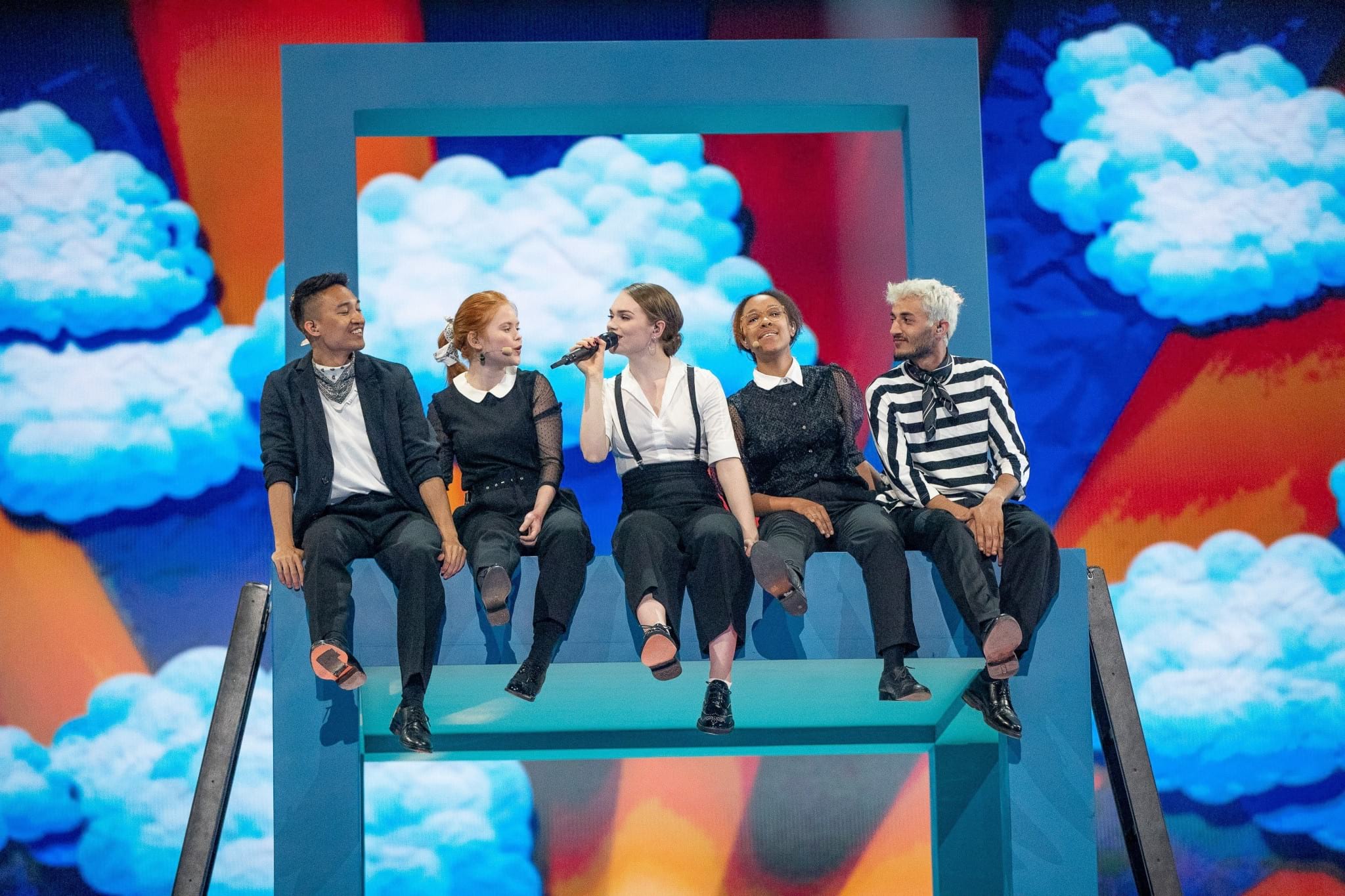 Exclusive clip of Denmark's second rehearsal
ESCToday is growing and always looks for new members to join our team! Feel free to drop us a line if you're interested! Use the
Contact Us page
or send us an email at
[email protected]
!