Australia held its very first national final today in order to determine its 2019 Eurovision entry and hopeful. Kate Mille- Heidke  was crowned the winner of Eurovision 2019: Australia Decides and will have the grand honour of representing Australia at the forthcoming 2019 Eurovision Song Contest in Tel Aviv.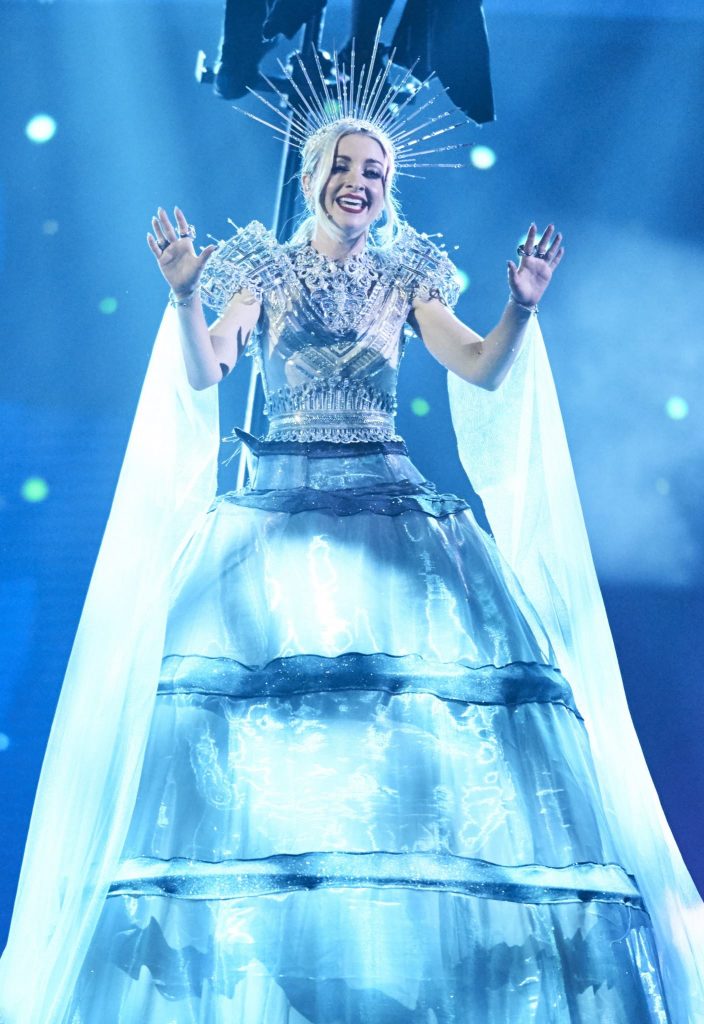 The 2019 Australian Eurovision entry and representative was determined  via a mixed jury/public televote deliberation. Kate Miller- Heidke will defend the Australian colours at the upcoming Eurovision edition in Tel Aviv, Israel with her entry Zero Gravity.
Kate won the Aussie national final with a total of 135 votes, followed by Eletric Fields ( 114 points) and Sheppard (87 points).
Kate Miller-Heidke says:
I'm totally overwhelmed! This has been a peak experience already, and I'm dying with excitement at what's to come. Thanks to everyone who voted, and to all the other artists who provided such a brilliant, eclectic and stiff competition. I've had a ball, and I'm so grateful and thrilled that I get to represent Australia at Eurovision in 2019.
Mr. Paul Clarke (Australian Head of Delegation of Australia/Creative Director of Eurovision Australia Decides) says:
It's a win for out of the box brilliance, which Eurovision devours. It's a standout song with mesmerising staging. Kate is a total original and Eurovision will love her. Electric Fields delivered a stellar performance, and came so close, but it was Kate's night. I want to thank all the artists who made the first ever selection show a spectacular success and all the fans who got behind them. The road to Eurovision 2019 has begun.
Mr. Josh Martin (SBS Commissioning Editor) says:
This could seriously be the year that Australia wins Eurovision! Kate's performance tonight was quite simply breathtaking and the response from the Australian public has been overwhelming. All of us here at SBS are so thrilled that the whole country has embraced this truly diverse and inclusive show and I know that Eurovision fans will adore Kate as much as we do when we get to Tel Aviv in May!
A total of 10 acts battled for the golden ticket to Eurovision 2019 and the right to fly the Aussie flag in Israel!
The 2019 Aussie national final Eurovision 2019: Australia Decides was co-produced by SBS and Blink TV Australia. The show was hosted by radio host, presenter and music buff Myf Warhurst, and comedian Joel Creasey. 
The 2019 Australian national final was held at the Gold Coast Convention and Exhibition Centre on the Gold Coast, Queensland, Australia.
Australia in Eurovision
Australia debuted at the Eurovision Song Contest in 2015 and has competed in our beloved competition four times.
The Aussies invited to compete at the 2015 Eurovision Song Contest in Vienna, as a one off participation but the country embraced the competition with such enthusiasm that they have been invited to retun every year since.
Australia achieved its best result in the contest in 2016 when Dami Im nearly walked away with the coveted Eurovision trophy with her entry Sound of silence, placing 2nd in Stockholm.
Our neighbours down under have enjoyed much succcess in the contest having achieved three top 10 placings in their four year Eurovision history.
In 2018 SBS went internal for the fourth consecutive year and selected Jessica Mauboy to represent Australia at the Eurovision Song Contest in Lisbon with her entry We got love. Despite a magnificent performance Australia placed 20th in the Grand Final in Portugal.
Australia is set perform in the second half of the First Semi-final of the 2019 Eurovision Song Contest on 16 May in Tel Aviv.
ESCToday is growing and always looks for new members to join our team! Feel free to drop us a line if you're interested! Use the
Contact Us page
or send us an email at
[email protected]
!