Super-group Dschinghis Khan (Eurovision 1979) is ready to conquer Europe by storm once again, starting with the 2018 FIFA World Cup in Russia.
Legendary German producer Ralph Siegel presented the all-new formation of Dschinghis Khan at a party in Munich. The group features new members and delivers an anthem for the upcoming 2018 FIFA World Cup football in Russia: Moscow Moscow, a revamped version of the bands' 1979 hit Moskau.
Frontman of the renewed Dschinghis Khan is British-German singer Jay Khan, former member of boyband US5. Furthermore, Russian singer Alexander Malinin and his daughter Ustinya Malinina, Mexican tenor Jorge Jiménez and his musical partner Marifer Medrano, plus the original members Edina Pop and Henriette Strobel are part of the group. The ensemble is assisted by a troupe of dancers.
The band has recorded several new versions of the hit Moskau, including an English, a German, a Russian, a Spanish and a multilingual international track.
Back in the day
In its original formation, Dschinghis Khan was immensely successful in the late 1970's and in the 1980's.
Especially founded for Eurovision 1979 by hit-duo Ralph Siegel and lyricist Bernd Meinunger, the group consisted of:
Iconic frontman and dancer Louis Hendrik Potgieter (also known as Patrick Bailey) from South Africa;
Steve Bender (born Karl-Heinz Bender, father of Melanie Bender who was part of MeKaDo, Eurovision 1994);
Wolfgang Heichel;
Leslie Mandoki (born László Mándoki in Hungary, father of actress Lara Mandoki);
Edina Pop (born Marika Késmárky in Hungary, she partook in the German Eurovision-selection before);
Henriette Pauline Strobel (born in the Netherlands, and used to be married to Wolfgang Heichel).
The supergroup Dschinghis Khan represented Germany at the 1979 Eurovision Song Contest in Jerusalem, Israel. With their enigmatic entry Dschinghis Khan the colourful band eventually honourably placed 4th with 86 points.
The groups' eponymous Eurovision-entry Dschinghis Khan became a huge hit, leading to their breakthrough and a successful career. They were popular throughout Europe, the former Soviet Union, Japan, Australia and Israel.
Known for their flamboyant clothing and characteristic image, Dschinghis Khan had hits such as Moskau ("Moscow"), Hadschi Halef Omar, Himalaja and Mexico.
After the popularity of the group waned in the middle of the 1980's, the band re-invented itself several times, trying different genres and with new members. As Dschinghis Khan Family, with only a part of the original members, they participated in Germany's Eurovision-selection in 1986, placing 2nd. There were also several reunions of the group in the 1990's and 2000's, as The Legacy of Genghis Khan.
Frontman Louis Potgieter and Steve Bender have sadly passed away.
A new beginning
And now the iconic group is back! Jay Khan, Alexander Malinin & Ustinya, Jorge Jiménez & Marifer Medrano and original members Edina Pop and Henriette Strobel will continue the legacy of Dschinghis Khan, presenting it to a whole new audience in this new era.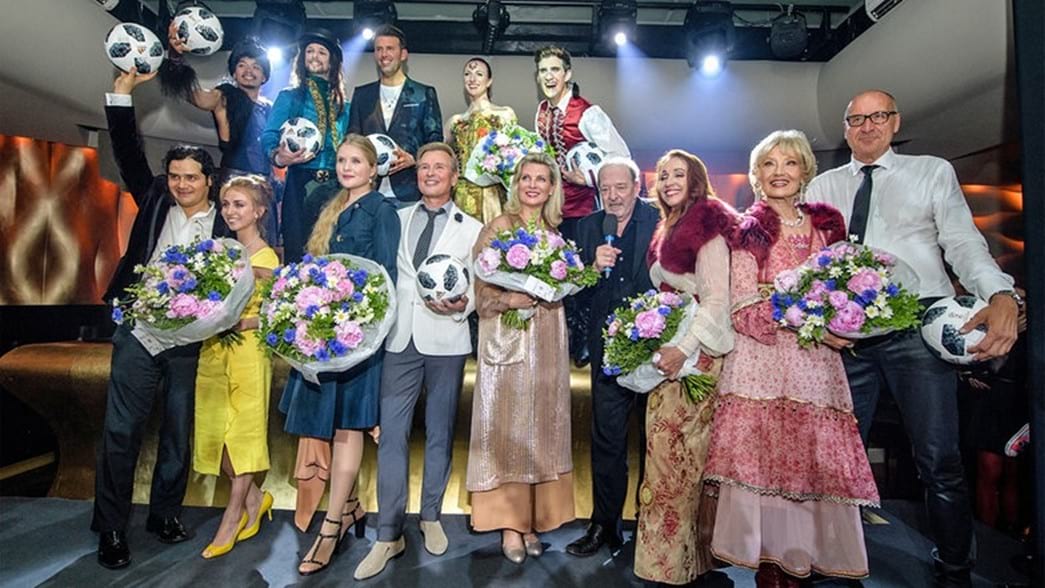 Enjoy the official English and the multilingual version of Moscow Moscow by the renewed Dschinghis Khan:
ESCToday is growing and always looks for new members to join our team! Feel free to drop us a line if you're interested! Use the
Contact Us page
or send us an email at
[email protected]
!