The British entrant to the Eurovision Song Contest 2017, Lucie Jones, got married to her fellow X Factor contestant Ethan Boroian at the weekend.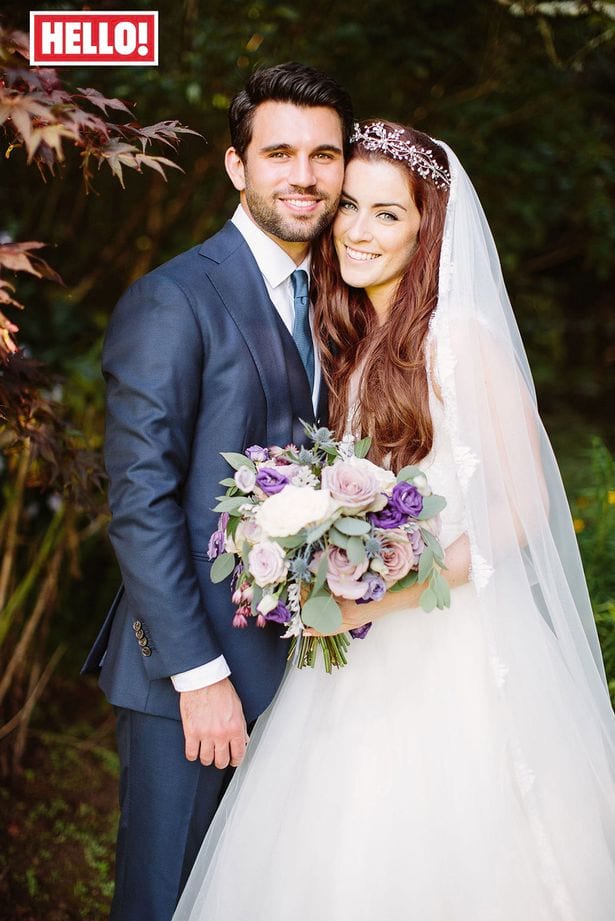 The couple first met when they both competed in the X Factor in 2009, and were married in a romantic ceremony in southern Wales.
They reconnected after first meeting at boot camp during the filming of The X Factor eight years ago, after which Lucie made it into the final 12 finalists. They stayed in touch when Ethan moved back to his native Chicago before going out on their first date five years later.
Speaking to Hello Magazine of her wedding day, Lucie revealed:
As soon as I saw Ethan, looking so dashing in his blue wedding suit, I started to well up. Then the male voice choir started to sing our song, God Only Knows, by The Beach Boys, and an overwhelming feeling of intense emotion came over me. Suddenly, every precious memory of our time together came flooding back and I couldn't stop the tears. I felt so elated and knew that marrying him was the best thing I would ever do.
Ethan added:
It was incredible seeing her in her wedding dress for the first time. I couldn't take my eyes off her.
Lucie was wearing an ivory tulle gown designed by Charlotte Balbier.
"Ethan is everything I could ever have wanted in a man," says Lucie of her husband. "I count my lucky stars I found him every single day."
Lucie Jones represented the United Kingdom at the Eurovision Song Contest 2017 with the ballad Never give up on you. She finished in 15th place with 111 points.
Here at ESCToday, we wish Lucie and her new husband all the best in this new chapter of their lives together!
ESCToday is growing and always looks for new members to join our team! Feel free to drop us a line if you're interested! Use the
Contact Us page
or send us an email at
vacancies@esctoday.com
!