ESCToday in collaboration with the City of Stockholm will be bringing you a series of articles leading up to the 2016 Eurovision Song Contest in order to showcase and introduce the 2016 Eurovision host city Stockholm to our readers. Today we will have a look at what the Children's attractions and activities in Stockholm.

Stockholm caters for every age and generation, and has a great line up of attractions and activities geared up for the kids. When it comes to rest and recreation Stockholm is the ideal destination, whether you are a kid or an adult the city promises to entice you!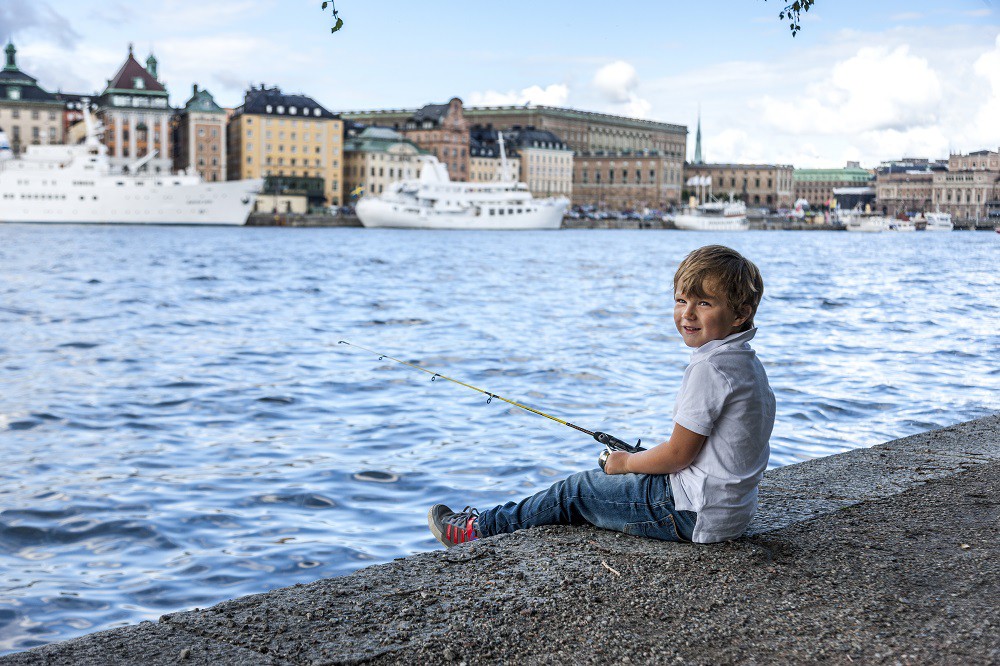 If you are coming to Stockholm with your children, then you are in for luck as there is much to do and see. Most of the main kid's attractions can be found on Djurgården Island, where most of the children's hotspots are just a stone throw's away from each another.
The top attractions for kids include: The Skansen Open Air Museum and Zoo, Gröna Lund Amusement Park,  Junibacken, Children's Library at Kulturhuset, Aquaria Water Museum, Swedish Museum of Natural History and Cosmonova, Eriksdalbadet Swim Park.
Skansen Open Air Museum and Zoo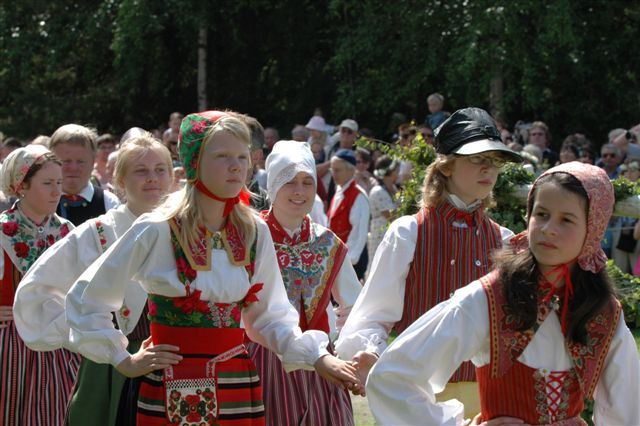 Kids will love visiting the Skansen Open Air Museum and Zoo , which is nestled on Djurgården Island,  one of the most popular attractions in Stockholm both for the young and  the old. Skansen offers many fun activities and play areas for children: pony rides, mini train, Galejan Fairground etc.
The Open Air Museum has a shoe-maker, bakery, etc where kids can see and participate in activities. During Christmas and Summer lots of events and activities are held at Skansen, where locals and children can dress up and join the merriment and celebrations.
Children can also enjoy Skansen Zoo with all its Nordic animals. At Lill-Skansen kids can interact and meet small animals like rabbits, kittens, piglets etc.
Junibacken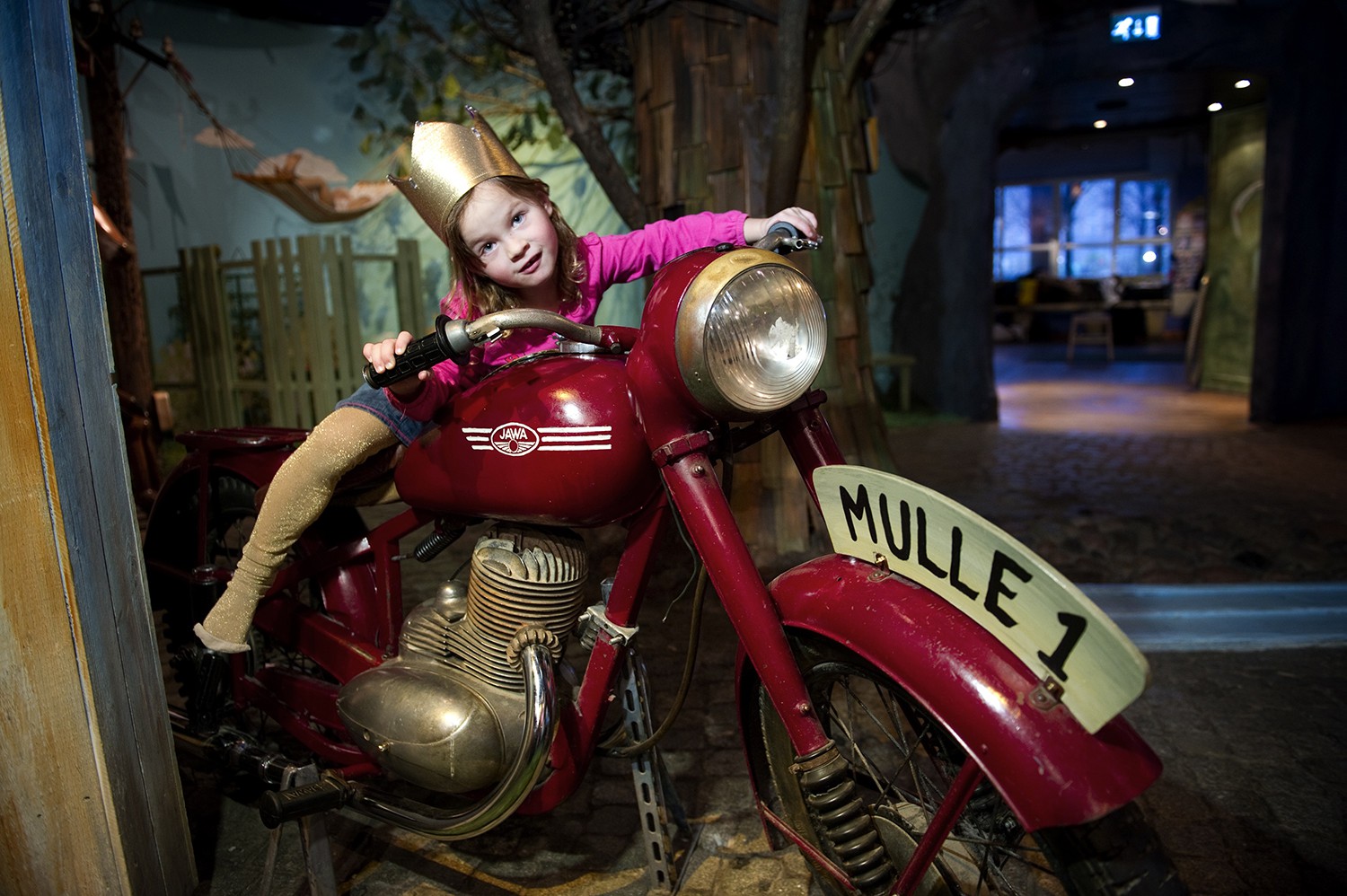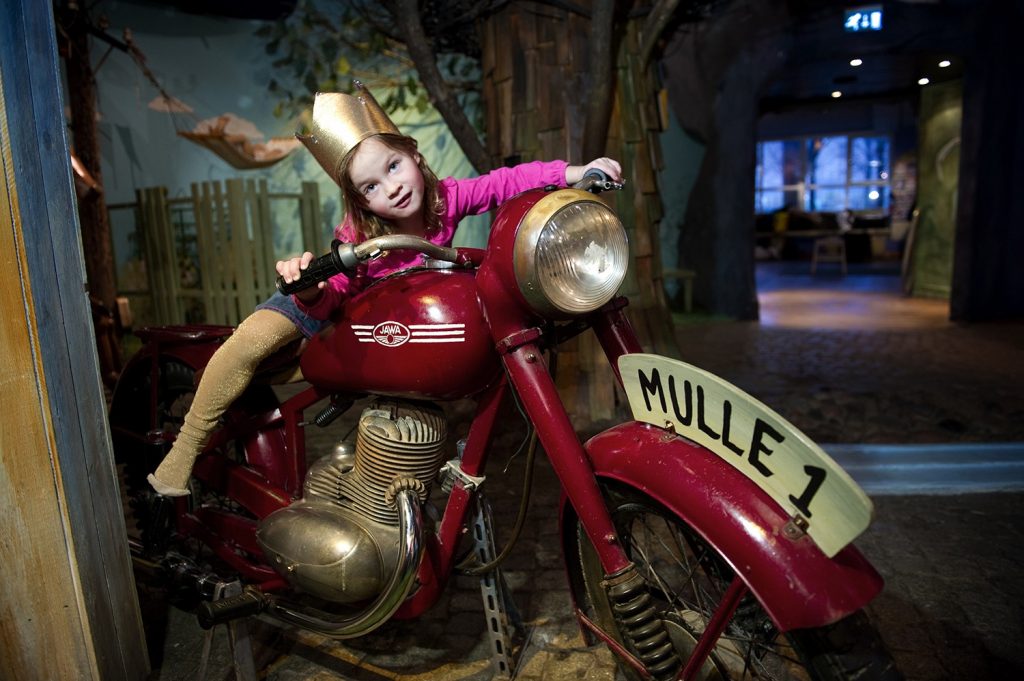 Junibacken has become one of Stockholm's top children's attractions in recent years, attracting 400,000 visitors a year. Aptly located on Djurgården Island, Junibacken takes you to the wonderful world of children's books and fairy tales.  Have you heard of Pippi Longstockings? Yes the famous character in Astrid Lindgreen's books! You can visit Pippi's amazing house!
Junibacken is inspired in the places and characters found in Astrid Lindgreen's books. At Junibacken you can take a trip on the Story Train through many of the places depicted in Astrid Lindgreen's books and stories. You can watch a show, attend a theatrical play,  play in Villa Villekula and meet up with many of the characters from Astrid's books.
 Gröna Lund Amusement Park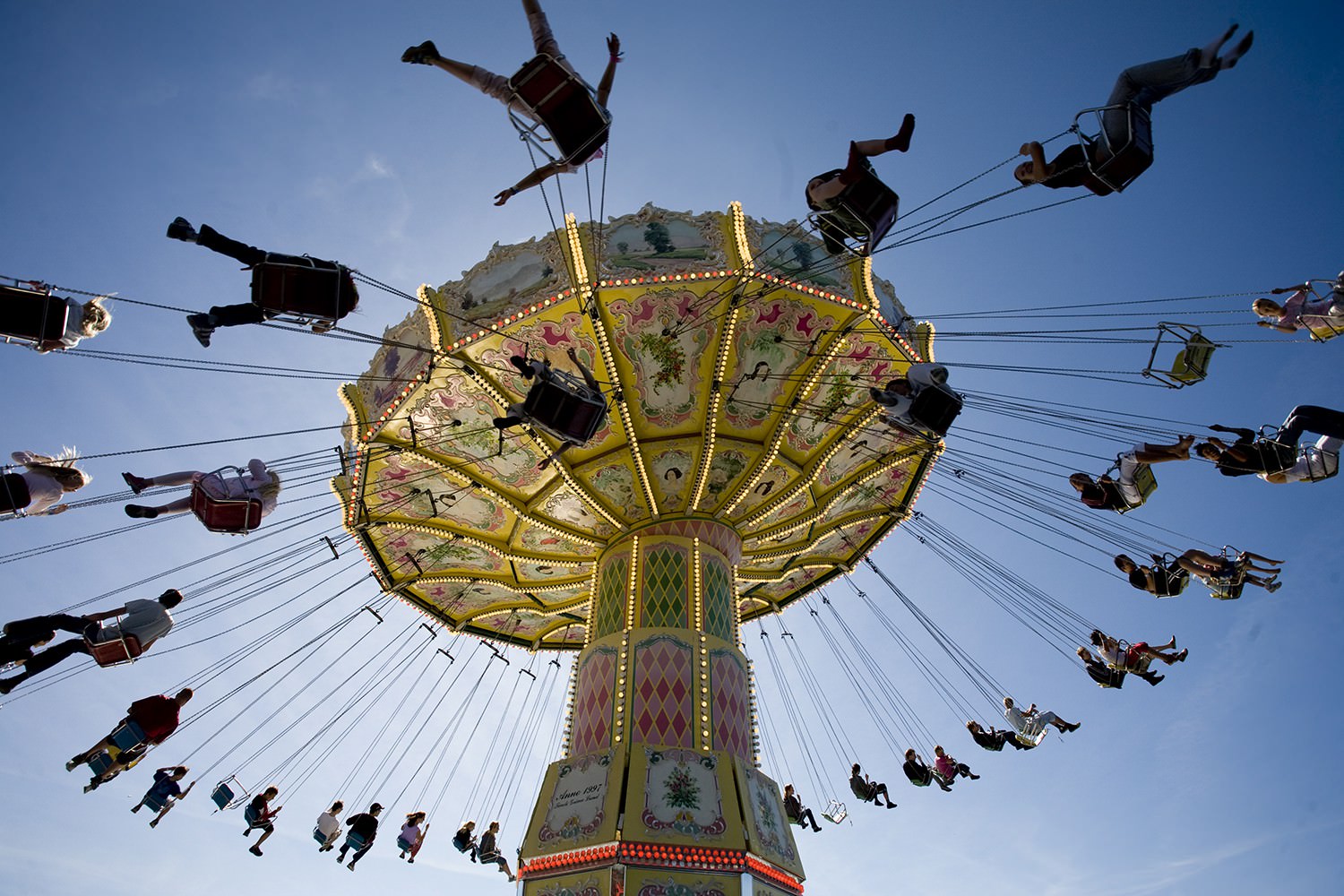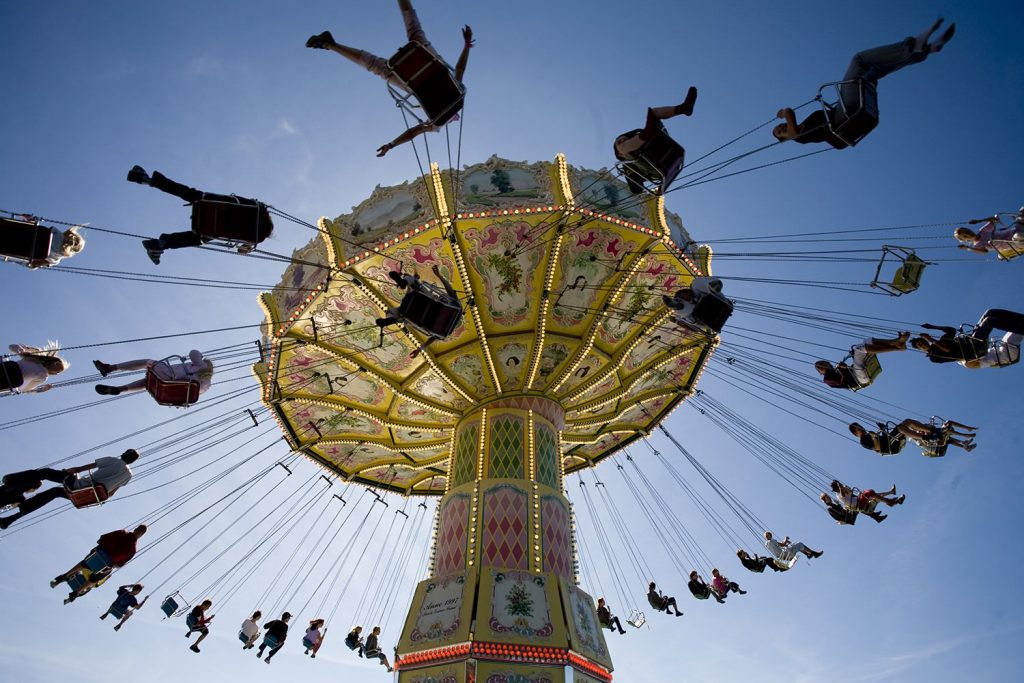 Stockholm's prime amusement park is located on Djurgården Island and overlooks the city,  offering some amazing views of the Swedish capital. Gröna Lund entices both children and adults with its many fun rides and attractions: Ladybird Coaster, Lyktan, Twister, Insane, Giant Drop, Eclipse and the House of Nightmares. A truly fun loving and mindblowing experience!
At  Gröna Lund you can enjoy a carnival-like ambiance, with a great variety of entertainment, fun activities and attractions. You can dine and wine at many of the restaurants and cafes found here. Gröna Lund opened its doors back in 1883.
Aquaria Water Museum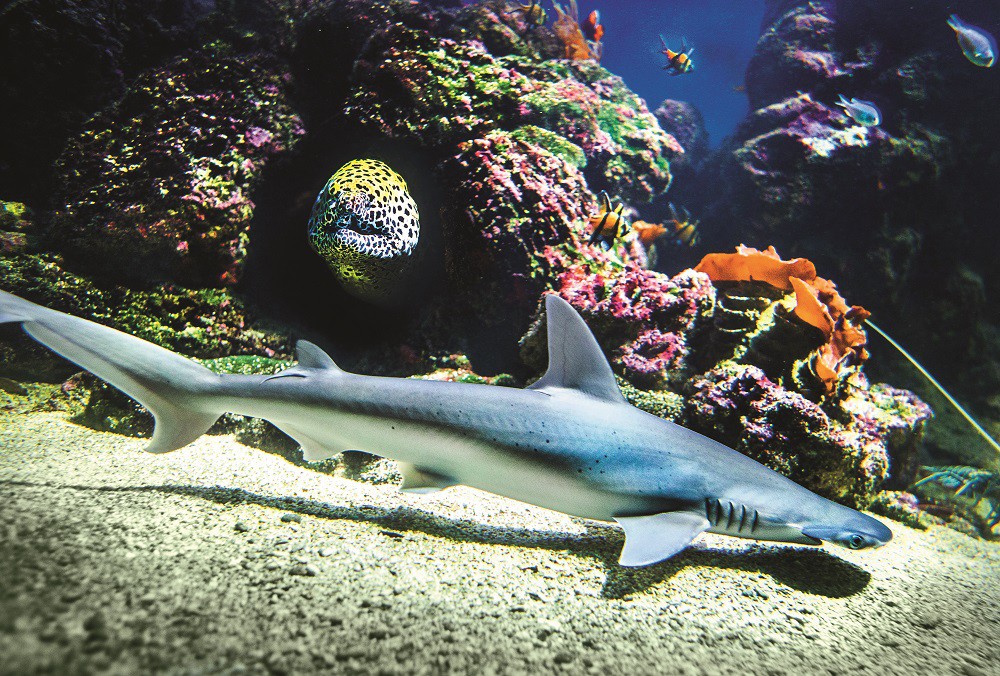 The Aquaria Water Museum is also located on Djurgården Island offering visitors to experience a walk through a tropical rain forrest, where the night suddenly falls. You can check out the various sealife features the museum offers: colorful clown fish, seahorses, sharks, piranhas, sea cucumbers, giant catfish, stingrays, moray eel, corals, anemones, crustaceans etc.
Aquaria Water Museum video courtesy of Aquaria Vattenmuseum
You can enjoy a direct view of the Baltic Sea in one of the tunnels under the museum. Kids will be fascinated when they visit this museum.
Swedish Museum of Natural History and Cosmonova
The Swedish Museum of Natural History and Cosmonova is very popular among children as it features everything   from the universe to the earth's interior. You can learn more about the evolution of humankind, marine life, Swedish nature, dinosaurs, earth's climate, fossils, plants, flowers etc. At Cosmonova you will be able to watch 3D films about nature, fauna and flora. A visit to this museum will be both fun and educational!
Parks and Playgrounds
Stockholm  is internationally acclaimed for its green lush parks and nature. The city has many beautiful parks and playgrounds for children, and is well equipped when it comes to open air parks and play areas, as Swedes enjoy open air activities and nature.
Bryggartappan in Södermalm  is very popular with its red cottages and wooden horse and cart, very much in the 1800's style and environment.
Vasasparken (Vasastan) is a delightful place for kids to go to, with its swings, trampolines, sand boxes and bocce ball court etc.
Humlegården Playground in Östermalm, is also much appreciated with its skateboard ramp, climbing equipment and play fields. Kids can play and practice their recreational activities here!
Kungsträdgården, the venue for the 2016 Eurovision Village is also a very popular hub for kids where they can play and run around. During winter kids can ice skate on its famous ice skating rink.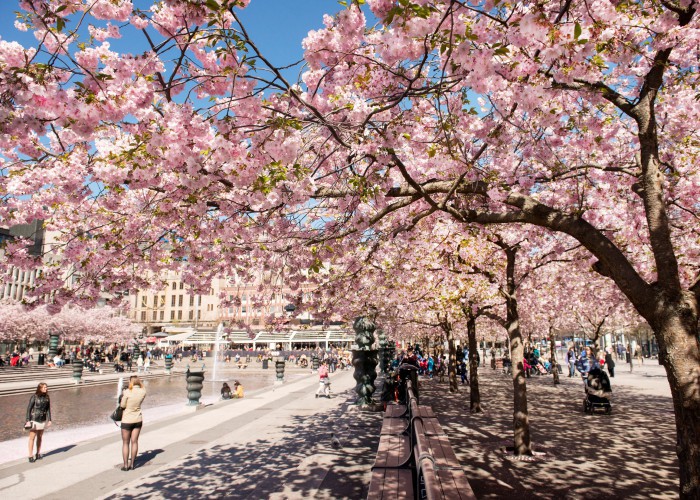 Other popular places where you can take your kids to when in Stockholm are the Royal Palace, the Armoury and the Vasa Museum. Most of the museums in Stockholm have their own children's section, restaurants and cafes. Don't think too much and bring your children to Stockholm to enjoy history, nature and a taste of Sweden!
Don't forget to read our series of Discover Stockholm articles leading up to the forthcoming Eurovision Song Contest including The first impression of Stockhom- the host city!
Cover Photo credit: junibacken.se
For more information on Stockholm you can visit visitstockholm.com
You can follow our forthcoming series of Discover Stockholm articles with photographs and videos on ESCToday.com and on our official Esctoday Instagram and ESCToday Facebook pages.
ESCToday is growing and always looks for new members to join our team! Feel free to drop us a line if you're interested! Use the
Contact Us page
or send us an email at
[email protected]
!